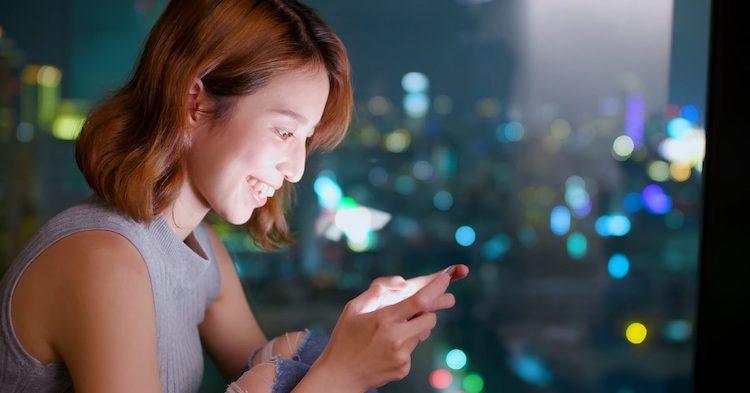 China has granted licenses to 88 new games in the month of July, with an overwhelming 86% of these gaming titles specifically designed for mobile apps. The approvals are touted as a pivotal moment because China's mobile gaming industry has been grappling with substantial regulatory changes that sent ripples through the market in recent years. Notably, in 2021, the country imposed a prolonged hiatus on new game approvals, leading to a severe impact on its mobile games market. So what exactly is happening?
Leading players missing
China's gaming landscape has been in the grasp of mobile gaming for a long time, making it a market that garners immense attention. As the birthplace of some of the globe's major mobile developers such as Tencent, the country holds is an important indicator for the global gaming sphere.
The recent issuance of licenses to 88 new games in July is seen as a positive development and an indication that the market is gradually finding its footing. While notable names like Tencent and NetEase were missing from this particular list, the very act of reintroducing approvals demonstrates a willingness to revitalize the gaming sector and signals a potential easing of previous restrictions.
Among the fortunate studios that have secured licenses are notable names like 4399, Glacier Network, and Xishanju.
Mobile remains the leading platform in the country's gaming domain. It is still considered one of the most profitable domains for releasing new gaming apps and the recent wave of approvals reflects this, with a staggering 97.7% of the newly granted licenses dedicated to mobile titles.

China mobile gaming market predictions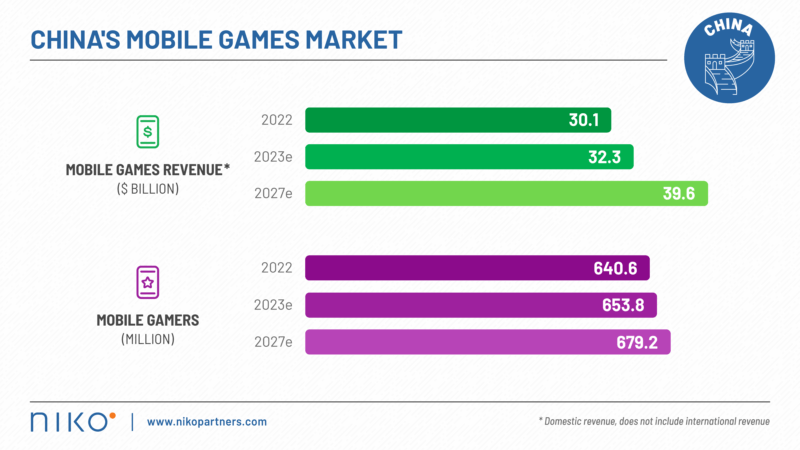 Source: Niko Partners
Turbulent waters
As part of its measures to address concerns over video gaming addiction among young gamers, China implemented strict restrictions on playtime. These restrictions, while aiming to curb potential negative effects, have posed additional challenges for some of the leading developers.
For instance, Tencent experienced a significant setback, losing its position as China's largest company and even posting its first-ever quarterly financial loss.
Furthermore, the highly publicised breakdown of NetEase's partnership with Blizzard added to the turbulence in the industry.
Following a downturn in October 2022 with a complete absence of granted licenses, experts believe that 2023 ushered in a bit of a turnaround for the country's gaming sector.
Number of Chinese gamers on the rise
What's more, according to the China Audio-video and Digital Publishing Association, the first half of 2023 saw an impressive surge in China's gamer base, reaching a record 668 million individuals. That's one in two people across the nation who engage in gaming.
But the increase in the gamer population hasn't equalled rising revenues. Gaming revenues came in at 144.3 billion yuan ($20 billion), indicating a modest decline of 2.39% compared to the first half of 2022.
The revenue dip suggests that while the Chinese gaming market is on a path to recovery, the financial rebound has been relatively slow to materialise.
At the same time, the Chinese gaming market is showing promising signs of revival, as revenues for Q2 saw 22% growth compared to the previous quarter. This positive trend is expected to continue into the second half of the year.
Key takeaways
China issued licenses to 88 games in July 2023, with 86% mobile titles, showing the continued prominence of mobile gaming
China's gamer base reached 668 million in H1 2023, signifying substantial engagement in gaming
H1 2023 gaming revenue at 144.3 billion yuan ($20 billion), a 2.39% decline from H1 2022, indicating a slow recovery