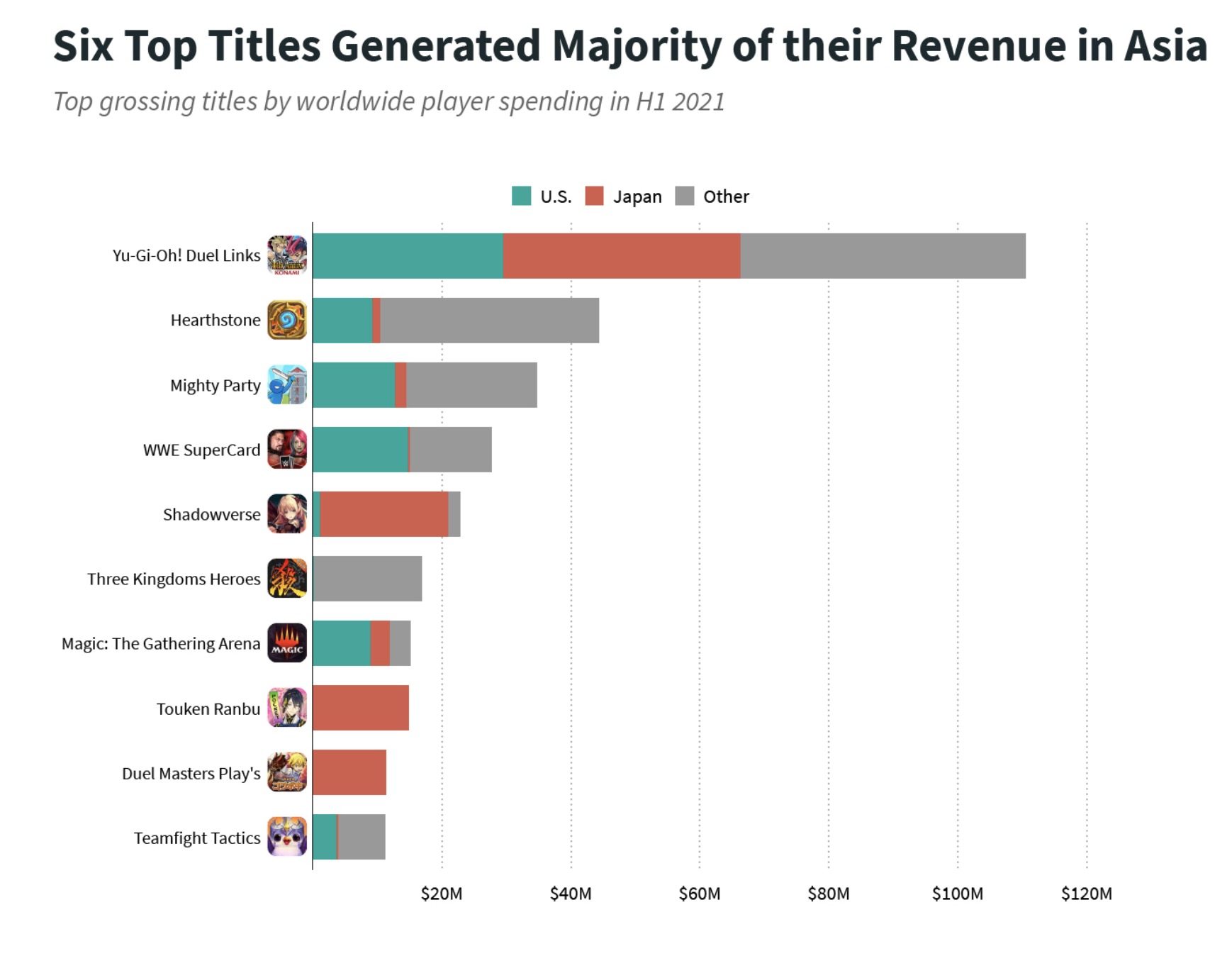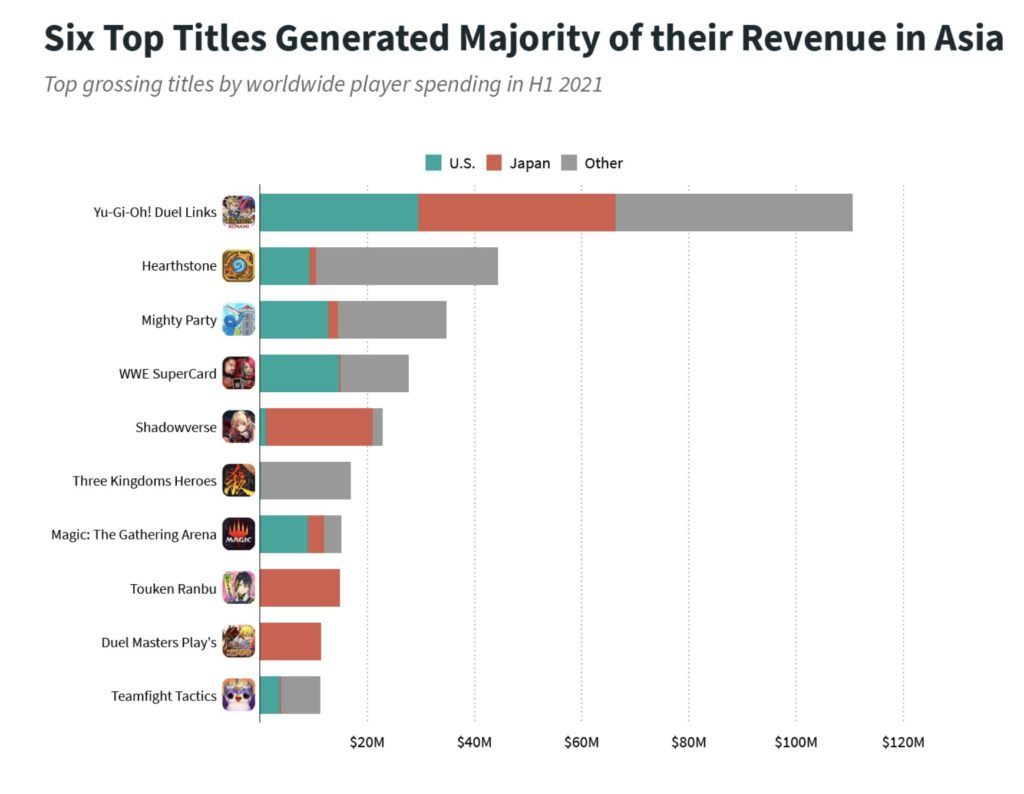 Card Battler genre games saw downloads grow 23% quarter-on-quarter in Q2 2021.
Although the sub-genre is still relatively small in comparison to 4X Strategy and MOBA games, the increase in downloads hints that installs of The Gathering Arena and Mighty Party could grow further this year.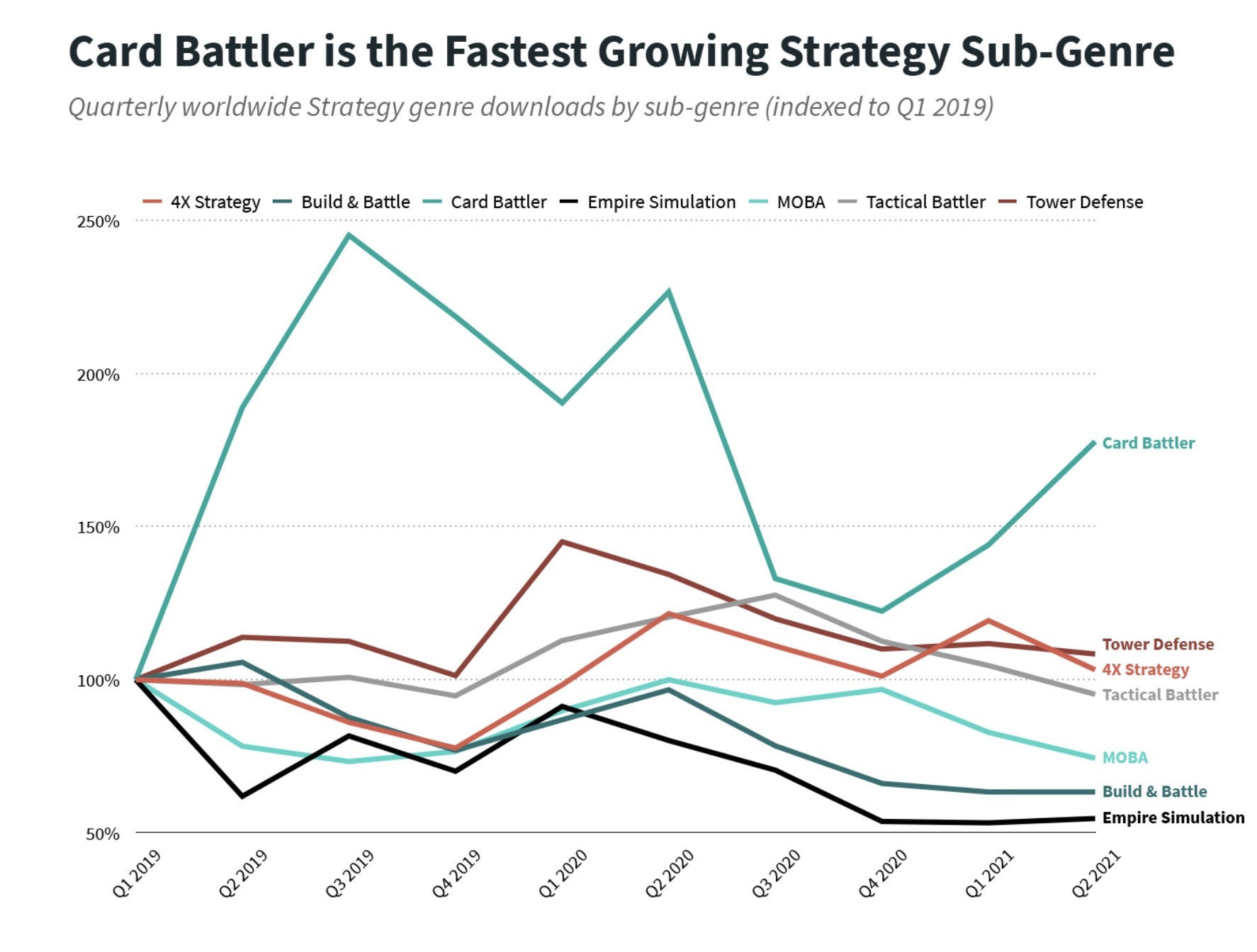 It was the only sub-genre to see notable gains during Q2 2021.
That's according to the latest figures from SensorTower.
The majority of revenues for it still comes from Japan (29%) and the US (27%).
However, Japan's market share has been down to 39% as the US market grew to 21%.
The top game was Yu-Gi-Oh! Duel Links in terms of revenue generating, bringing in $110 million from worldwide player spending.
Japan accounted for 33% of revenues, while the US represented 27%.
Six among the top 10 Card Battler titles saw the majority of their revenues from Asian markets such as China and Japan.