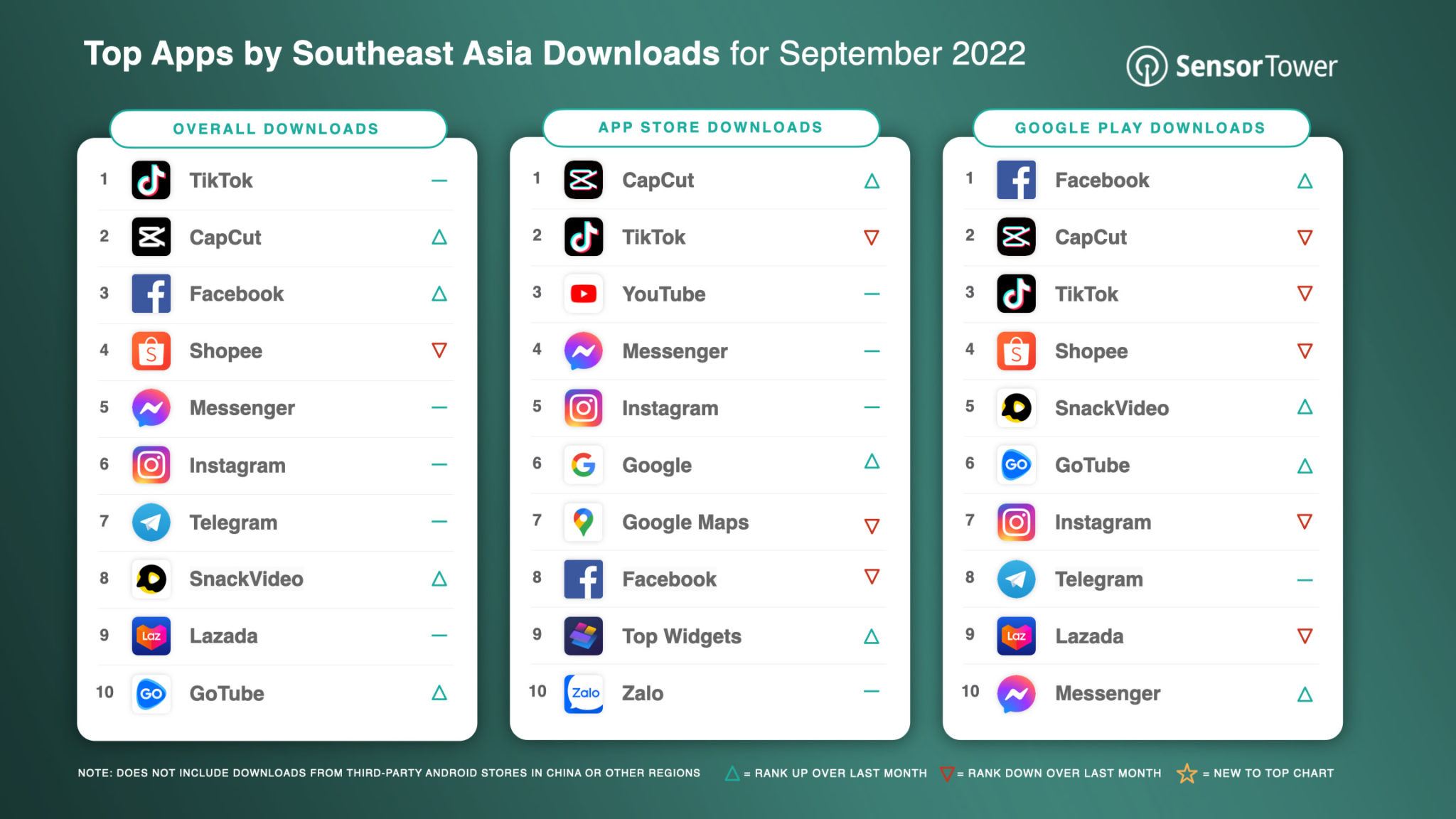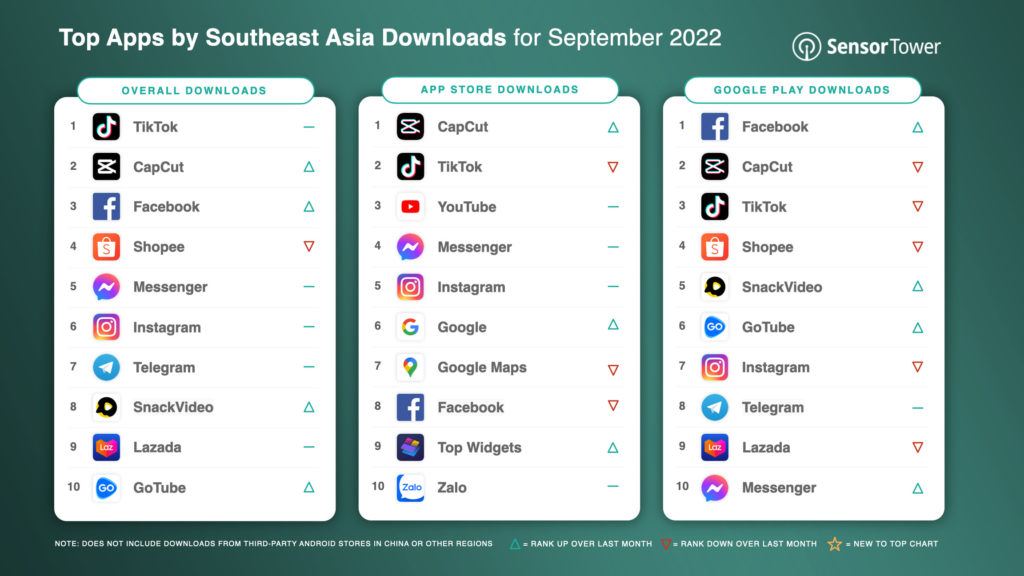 With over 12 million installs in September alone, TikTok continues to be the most-downloaded app across Southeast Asia. That's a near 18% rise year-on-year according to the latest data from Sensor Tower. But it's not Bytedance's only app dominating the top 10 downloads charts for the area. 
CapCut downloads jump 14%
CapCut, another app from TikTok maker Bytedance, was the second most installed app in Southeast Asia with 10.5 million downloads, which is a 14% rise over the previous year. Installs were highest Indonesia (46%) and Vietnam (21%). Indonesia also dominated for TikTok installs (37%), followed by Vietnam (27%). Facebook, Shopee and Messenger rounded out the top five. 
TikTok, Google and YouTube dominate revenue charts
TikTok also led the charts for top-grossing mobile apps in Southeast Asia at close to $10 million, which is a rise of 85% year-on-year. Some 32% of revenues came from Malaysia, followed by 22% from Indonesia and 17.5% from Vietnam. Google One was the second highest earner at close to $5 million in revenues, followed by YouTube. 
TikTok dominates app revenue charts in Southeast Asia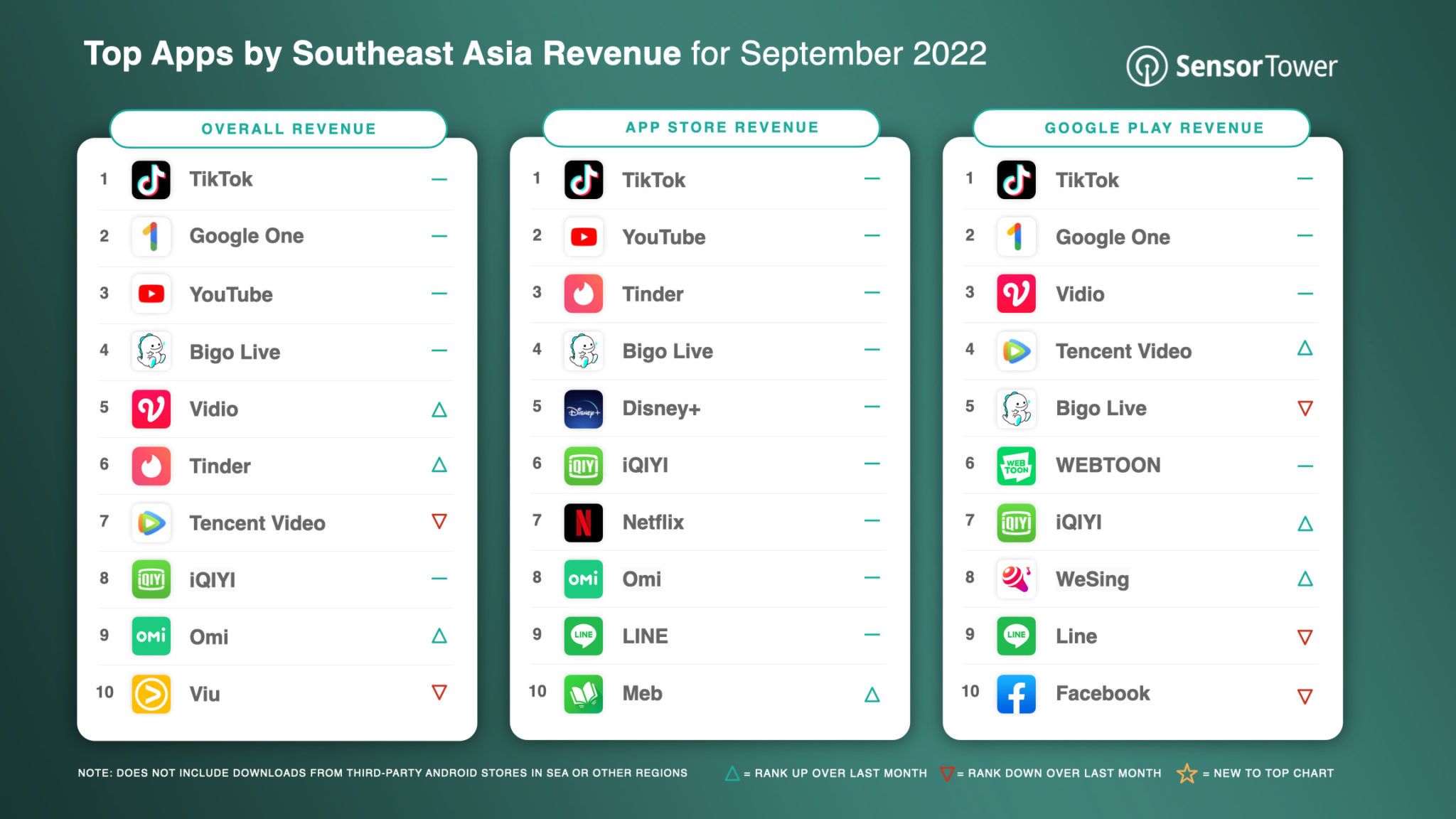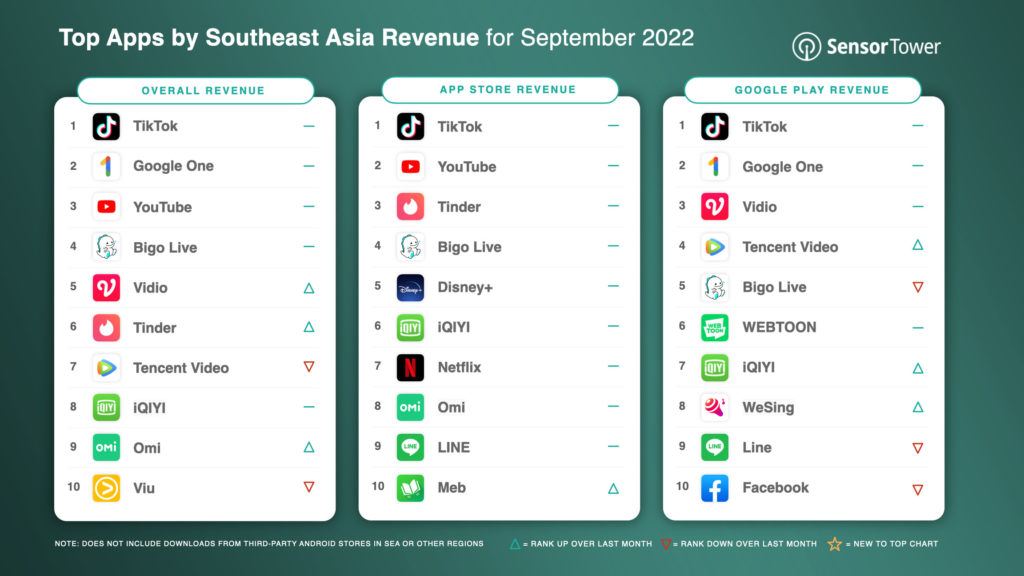 Source: Sensor Tower
Mobile Legends: Bang Bang scores top spot in games
Moonton's game app Mobile Legends: Bang Bang secured $9 million in player spending during September 2022, a rise of almost 7% from the previous year. Garena Free Fire ranked second for revenues with over $8 million in gross revenues. The game is particularly popular in Thailand (39%) and Indonesia (29%) in terms of revenues.
Top game titles by revenue in Southeast Asia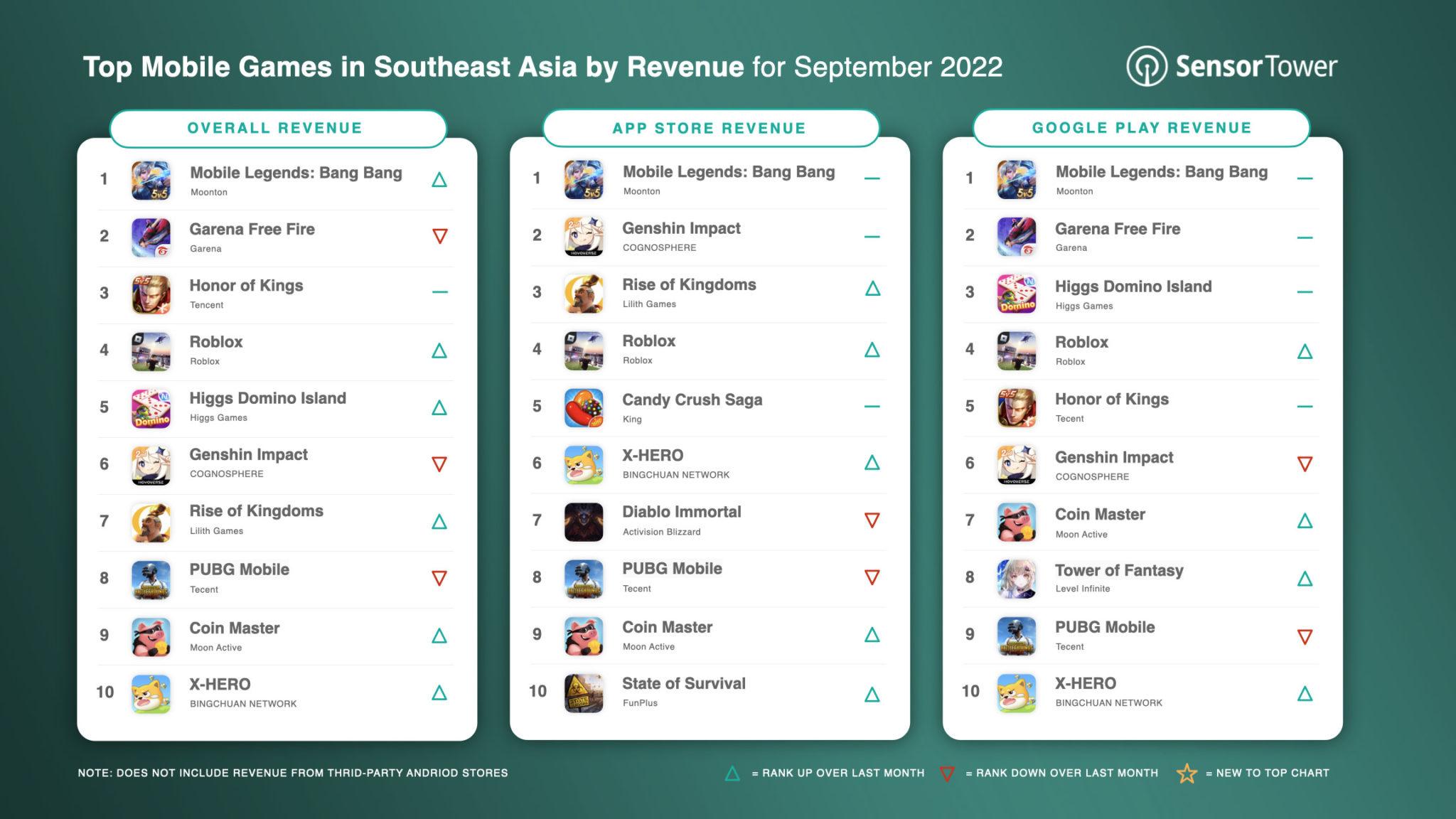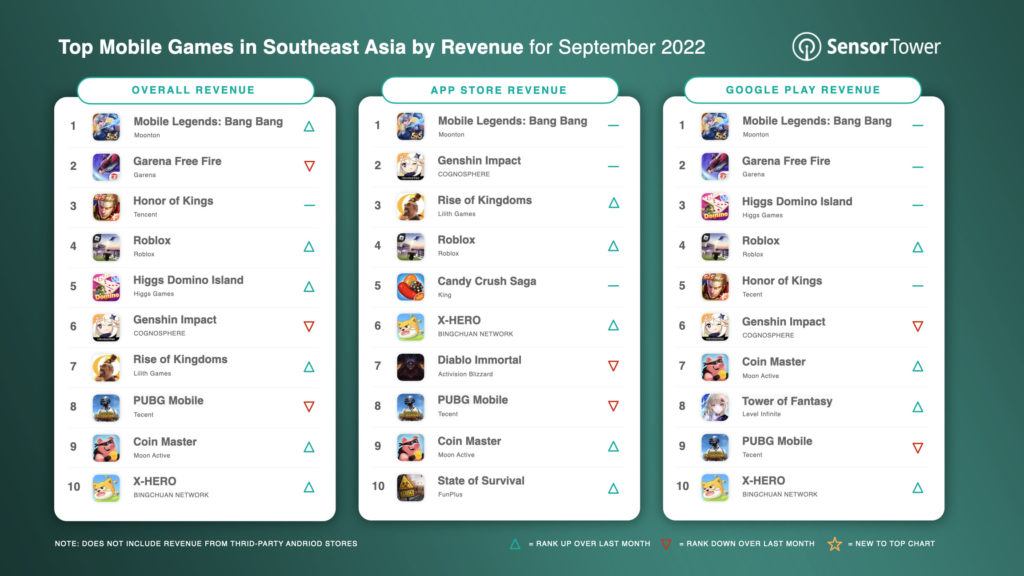 Source: Sensor Tower
Key takeaways
TikTok downloads jump 18% in September 2022 compared to 2021
CapCut downloads grow 14% over previous year
TikTok and Google dominate for revenues in Southeast Asia
Mobile Legends: Bang Bang is a top game app by revenue