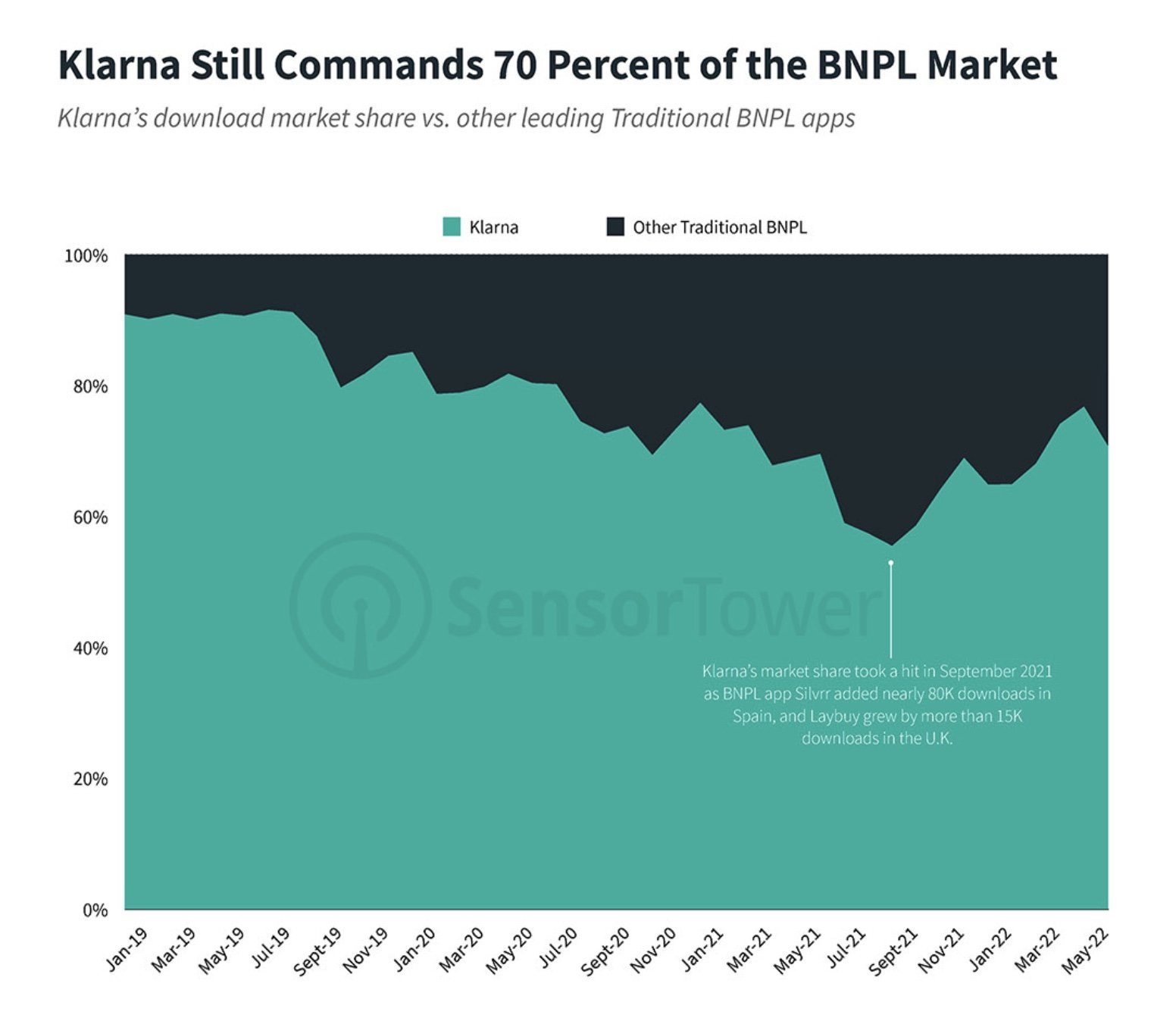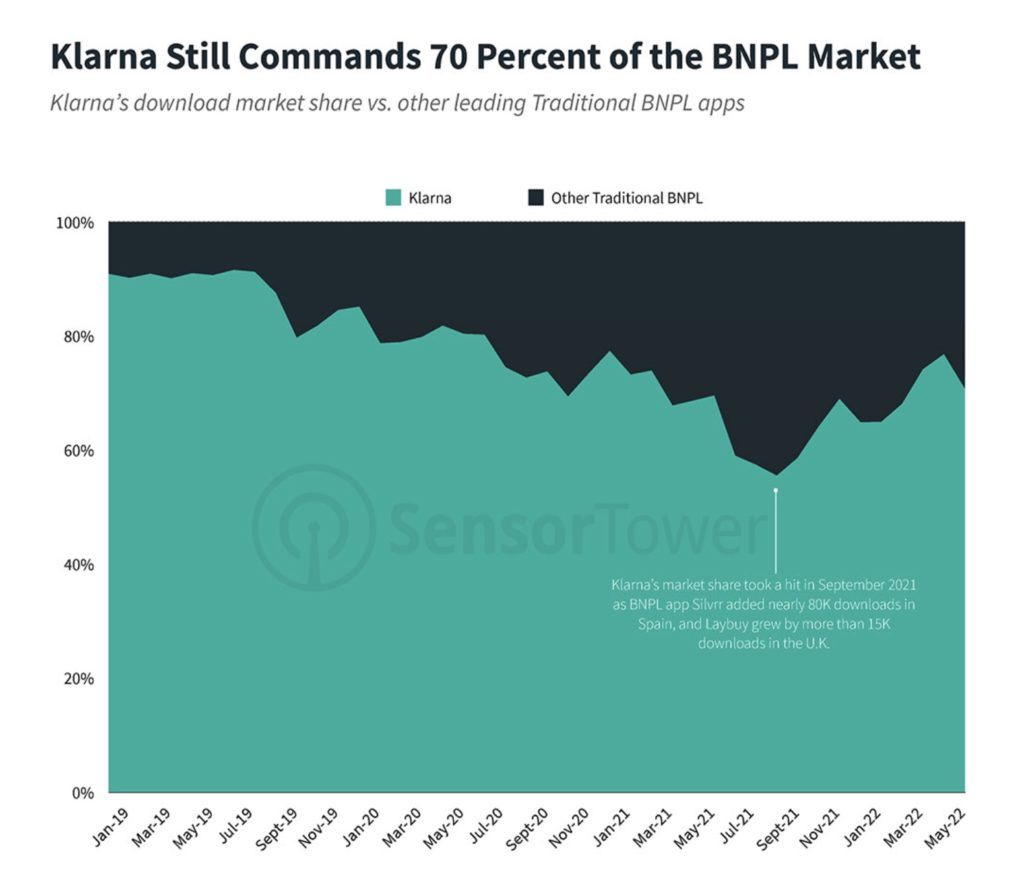 Buy Now, Pay Later (BNPL) apps have reached a record 10 million installs on the App Store and Google Play during H1 2022, according to Sensor Tower data. 
The apps are particularly popular in the UK and Germany where users have been quick to adopt them. 
Installs of BNPL apps were up 339% in H1 2022 in Europe compared to 2019. 
Klarna takes the highest market share at 70% ahead of Clearpay. And although this is a mild decline in market share compared to 2019, Klarna still ranks 60 percentage points ahead of Clearpay.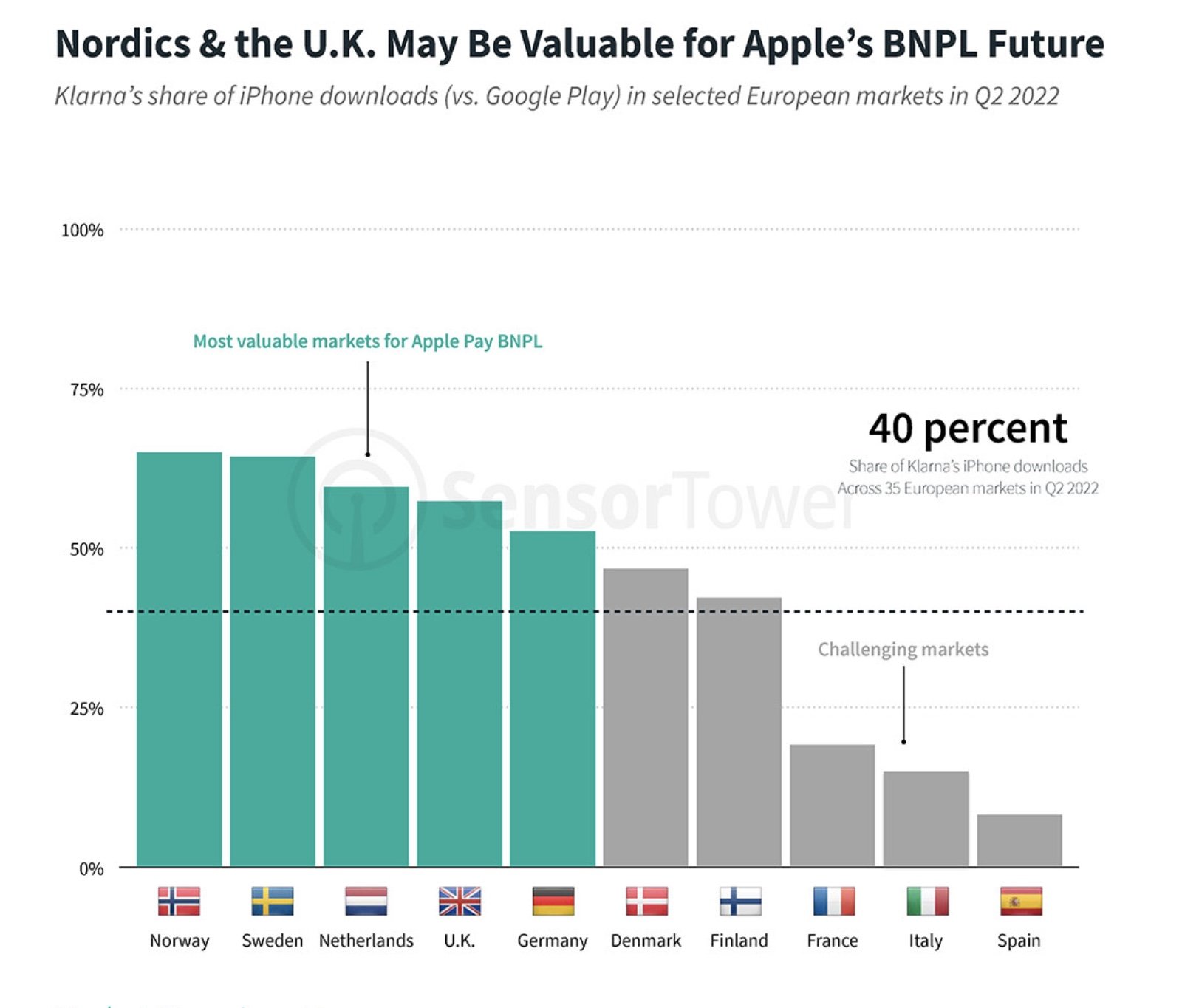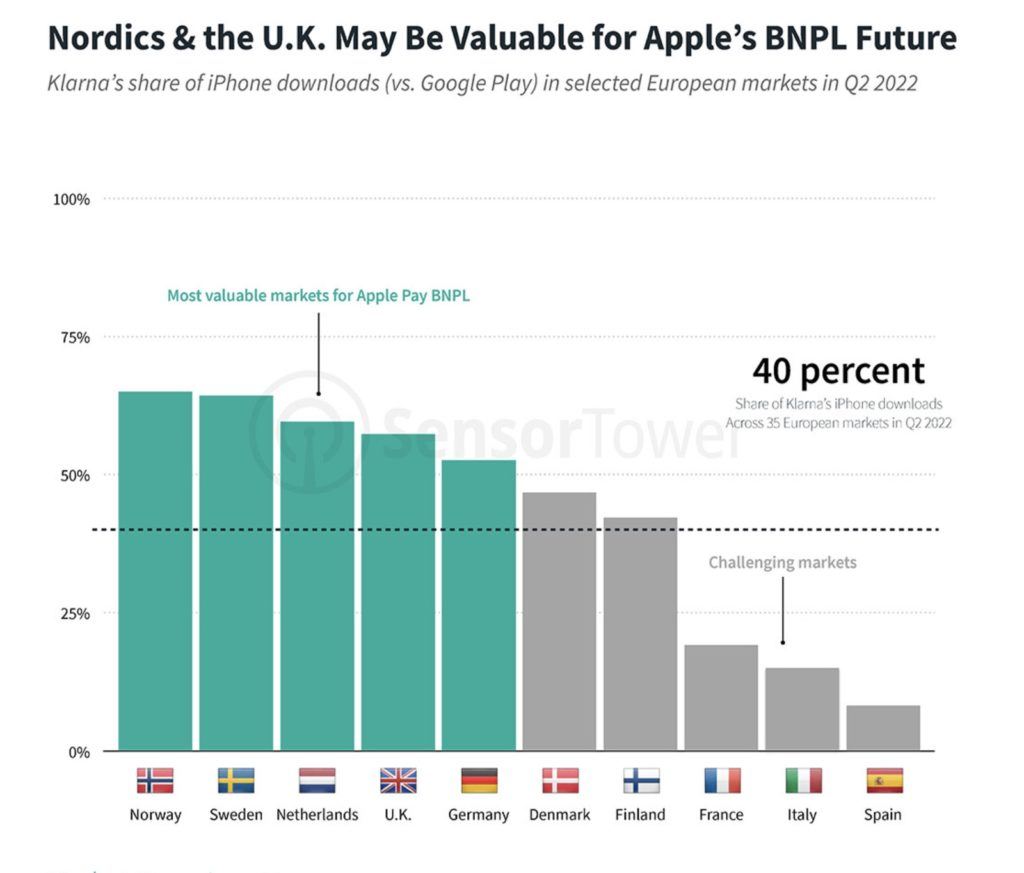 Apple rolled out its own Apple Pay Later feature earlier this year in the US. And following its acquisition of fintech startup Credit Kudos it could be coming to the UK soon.
In Q2 2022, the iPhone contributed to 40% of Klarna downloads in Europe with Scandinavian countries, the Netherlands, UK, Germany and Denmark accounting for the highest shares on the iPhone. 
These countries could prove valuable for Apple's payment expansion.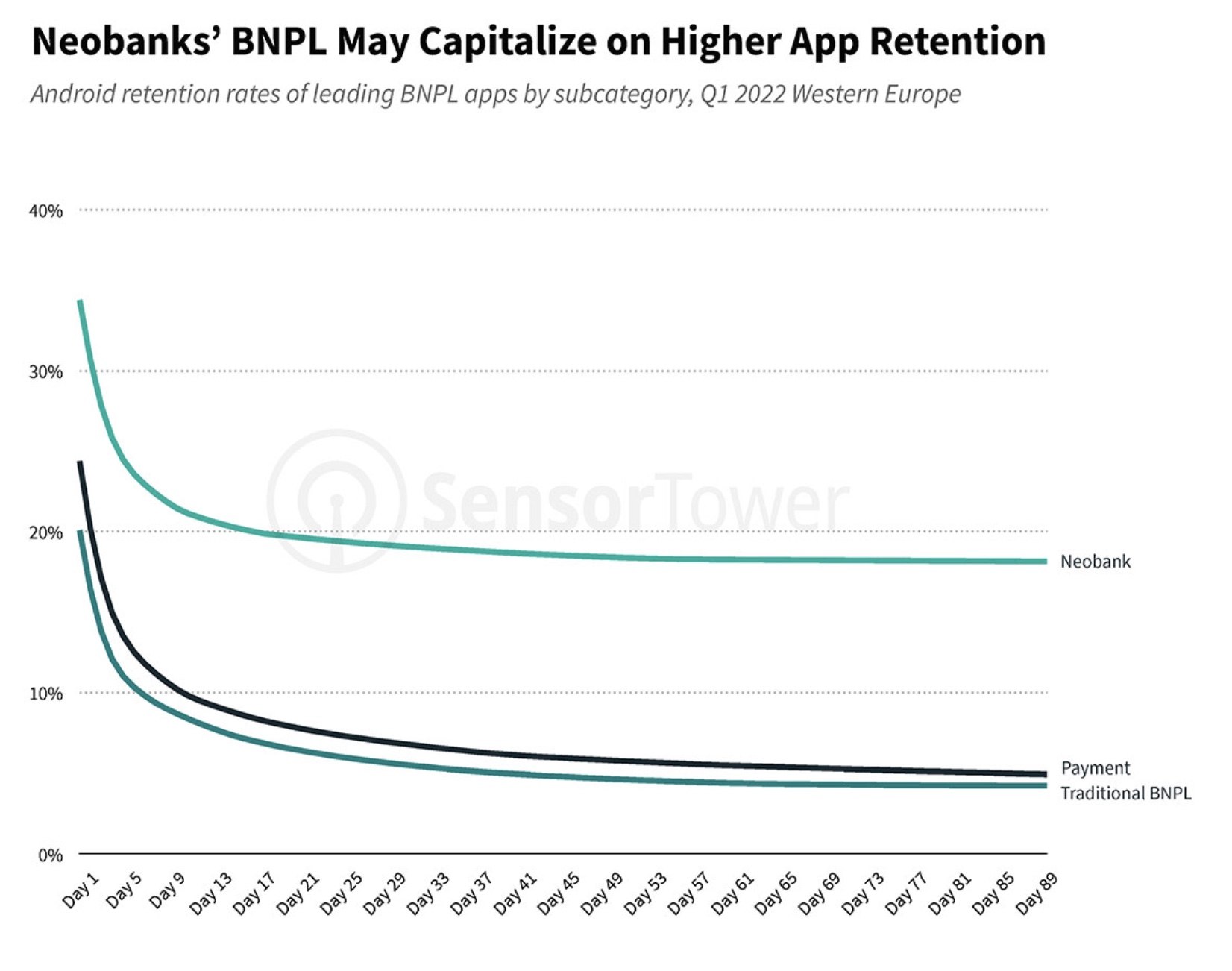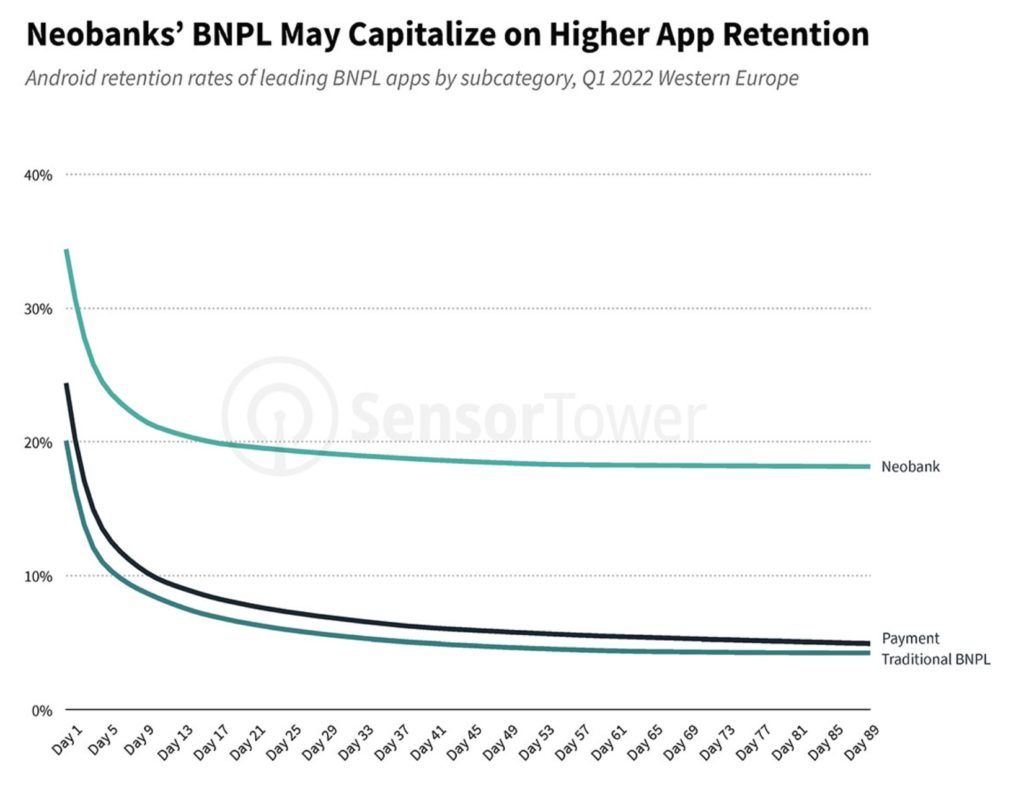 Neobanks such as Monzo Bank and Revolut also launched BNPL products and retention rankings on Android reveal that Neobanks have a higher app retention rate compared to traditional BNPL and other fintech apps.