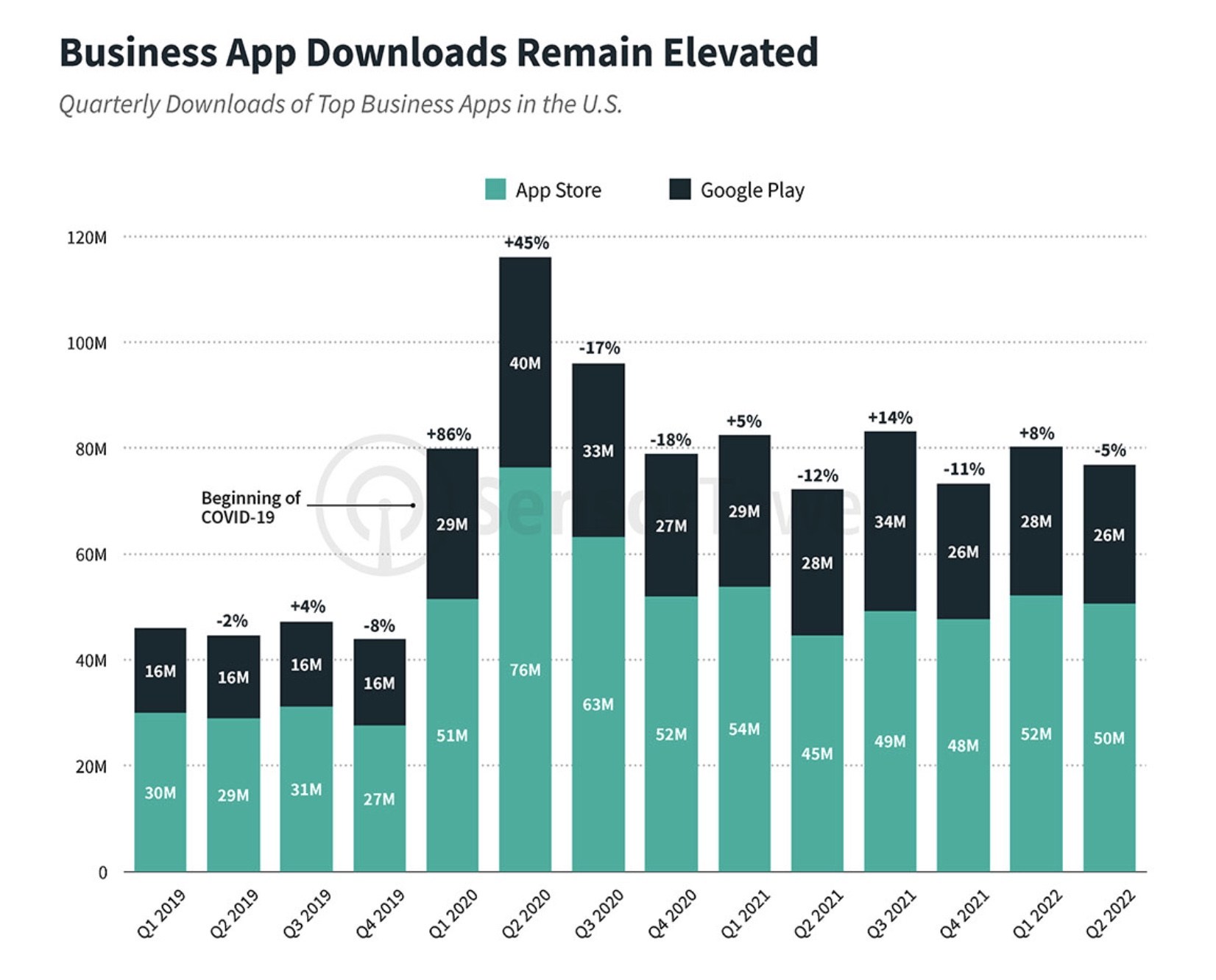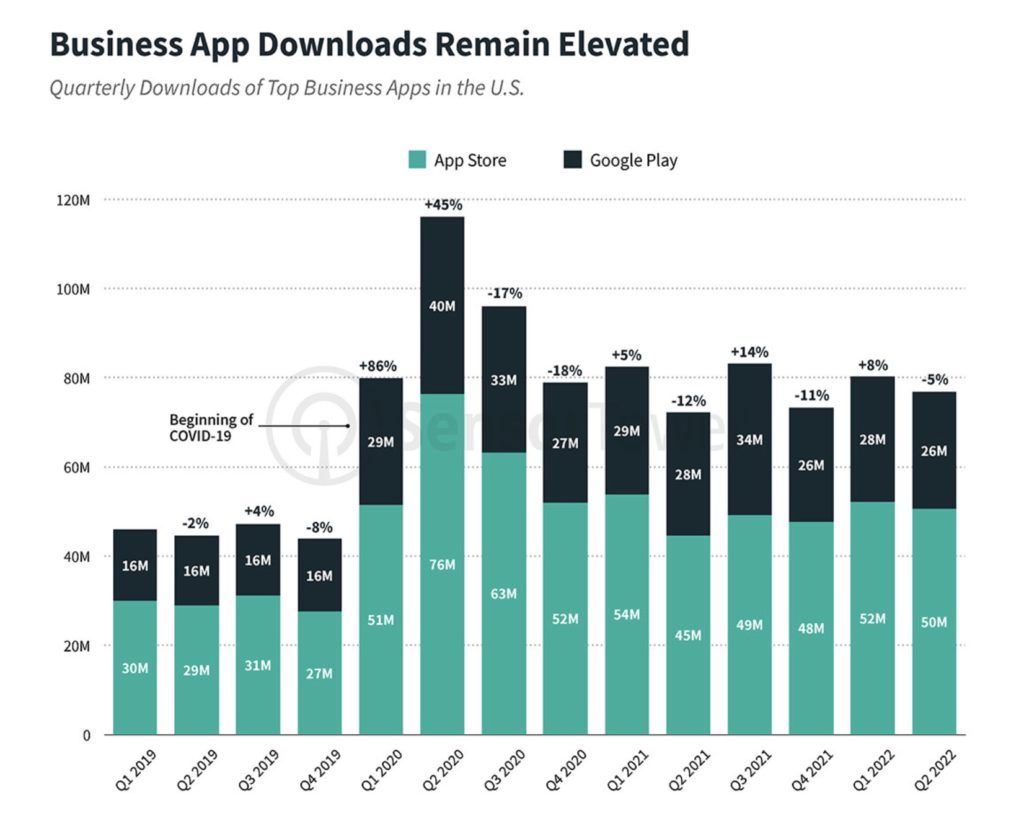 Remote working continues to be a major feature of US business life following the pandemic. 
New data shows that installs from the top business apps reached installs of over 70 million since 2020 and 76 million in 2022, up 70% over 2019.
Sensor Tower found that the business app category was led by communication apps such as Microsoft Teams and Google Chat. Downloads of these two ads rose 3 percentage points between 2020 and 2021. 
In H1 2022, communication apps' share of installs in the US was up 15%.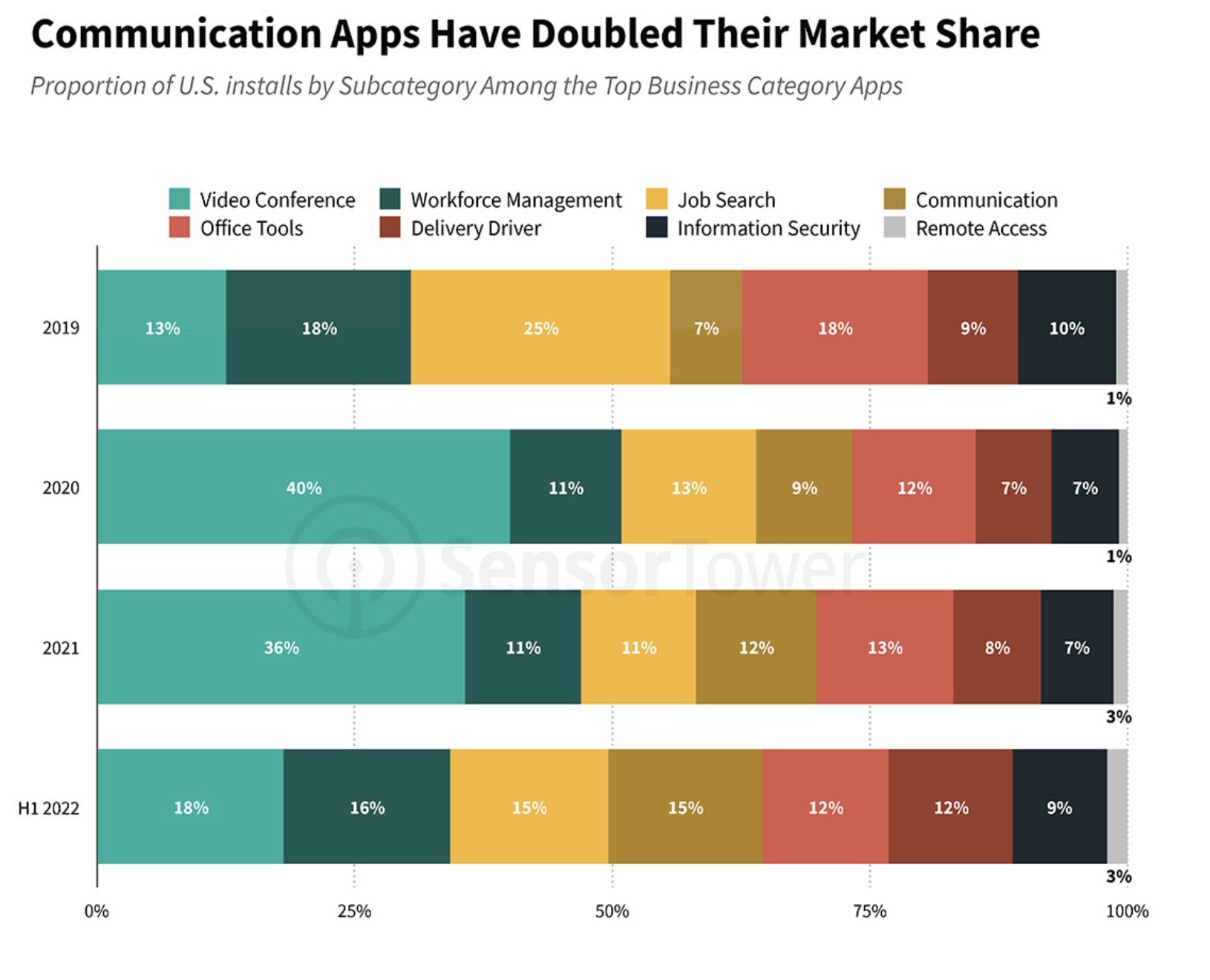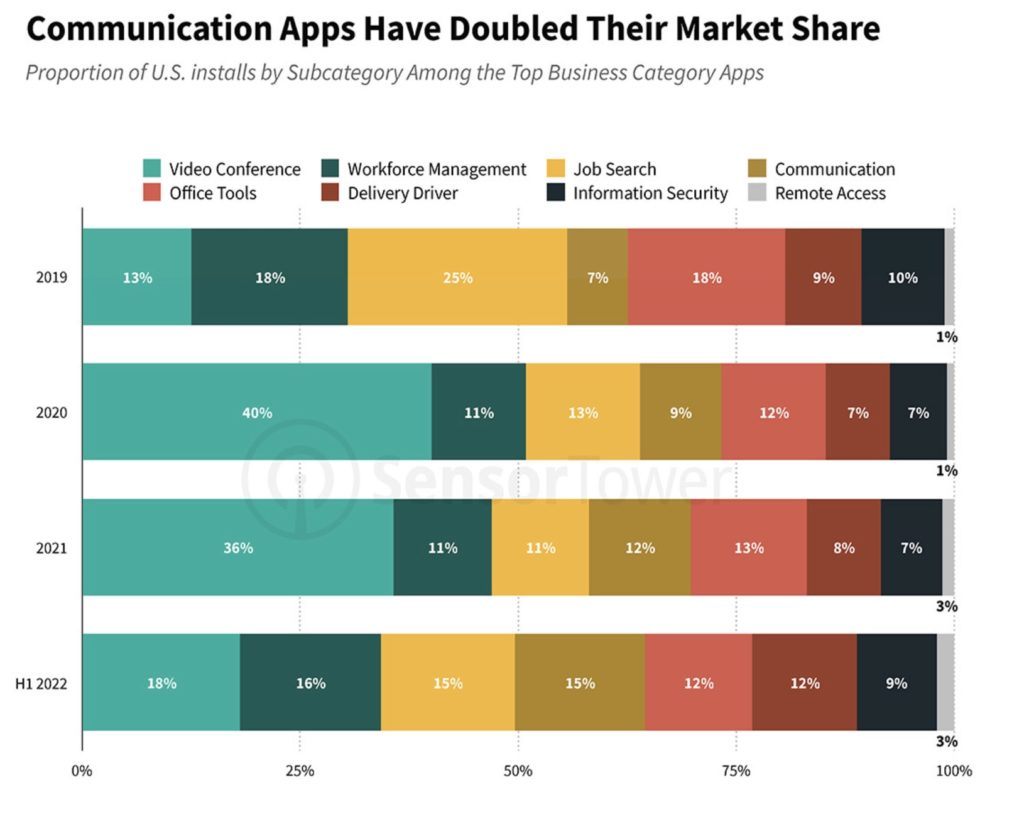 However, as more workers returned to the office video apps dropped 18 percentage points in adoption in H1 2022 from a market share of 40% in 2020.
That said the category continues to perform strongly within business apps.
Flexible staffing apps grew their monthly active users a whopping 15x since 2019. 
The findings show that there's a continued uptick in consumer demand for freelance platforms such as Instawork and Fiverr.
At the same time demand for operational apps such as Adobe Scan and Scanner were up 6% year-on-year, reaching 7.7 million on the US App Store and Google Play.