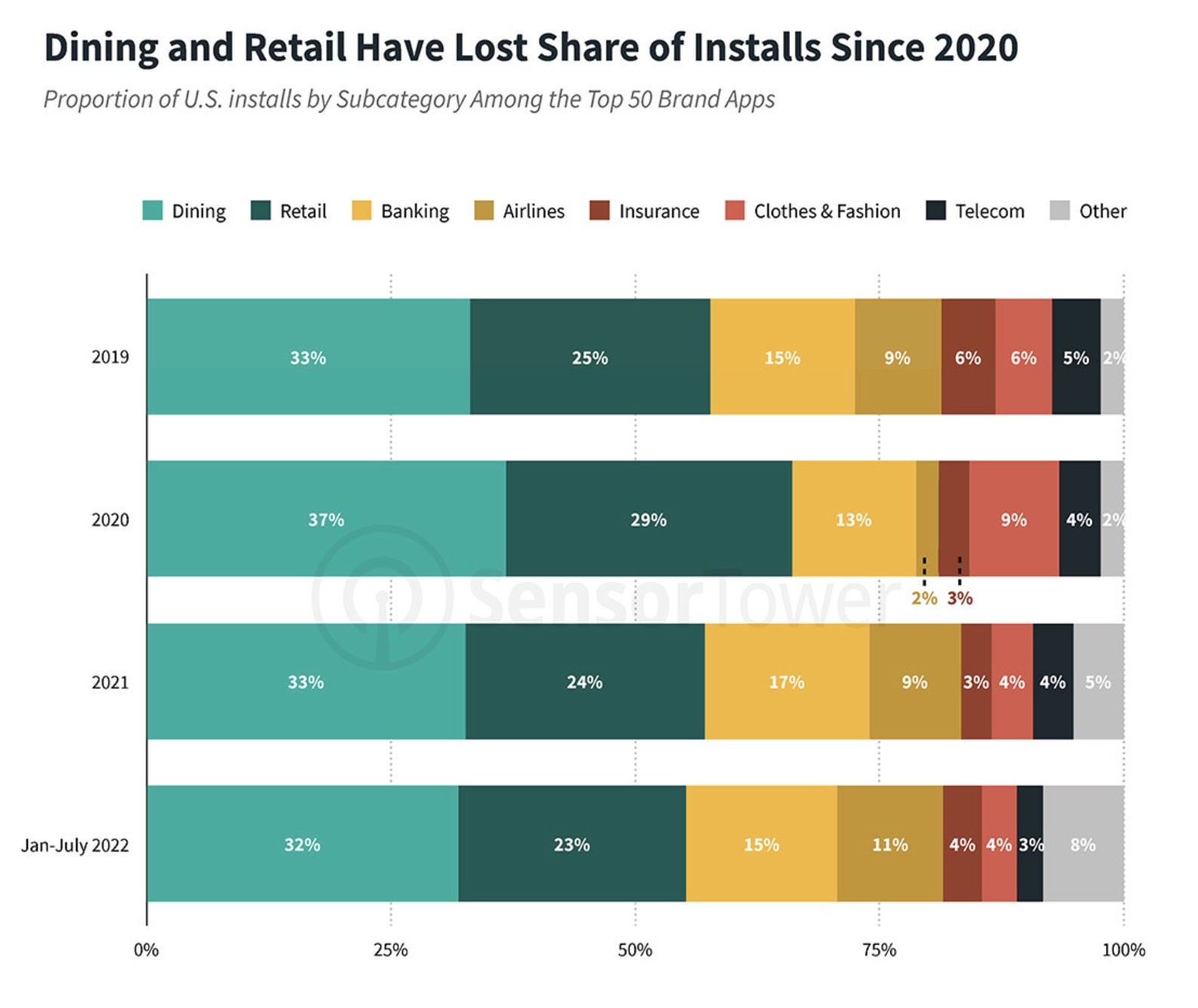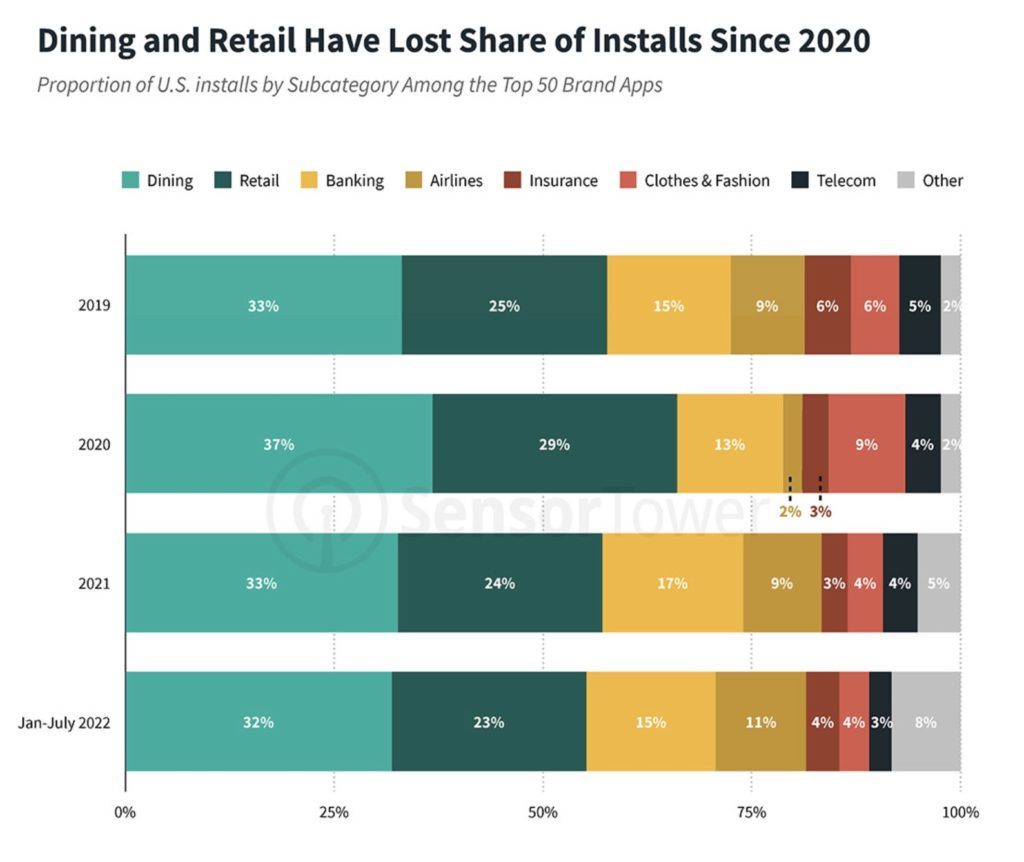 Brand apps adopted 13% more users in Q2 2022 compared to the previous year according to the latest data from Sensor Tower.
Based on the analysis of the top 50 brands in the US, apps on the App Store reached 56 million installs and 29 million on Google Play.
The categories with some of the highest installs were dining and retail at 37% and 29% respectively. That's a slight drop from install levels back in 2020 when the pandemic drove a rapid increase in retail and food app adoption. 
Airline apps exceeded pre-pandemic levels at 11% installs. 
McDonalds was the fastest growing brand app during the first half of 2022 with 3 million installs.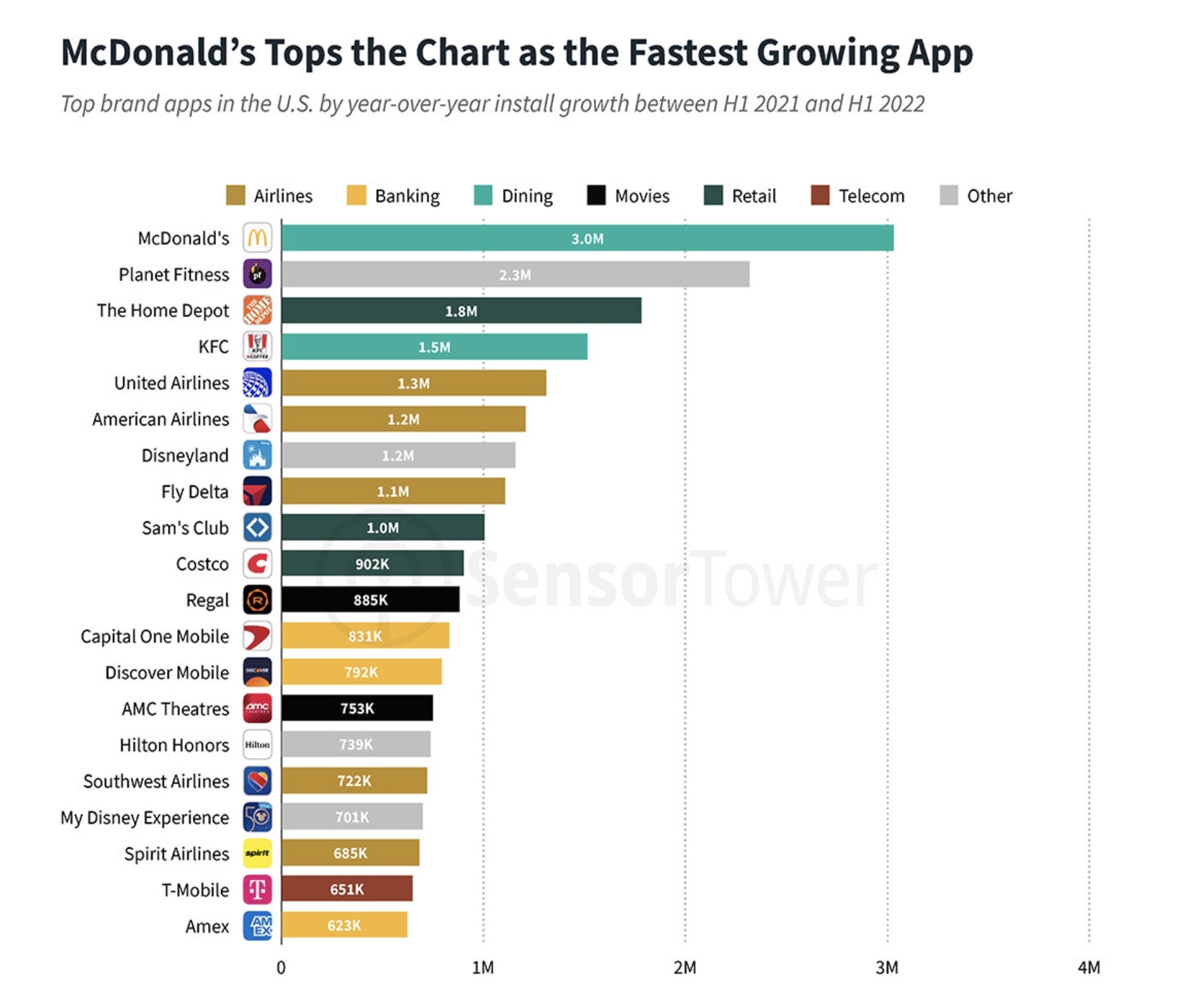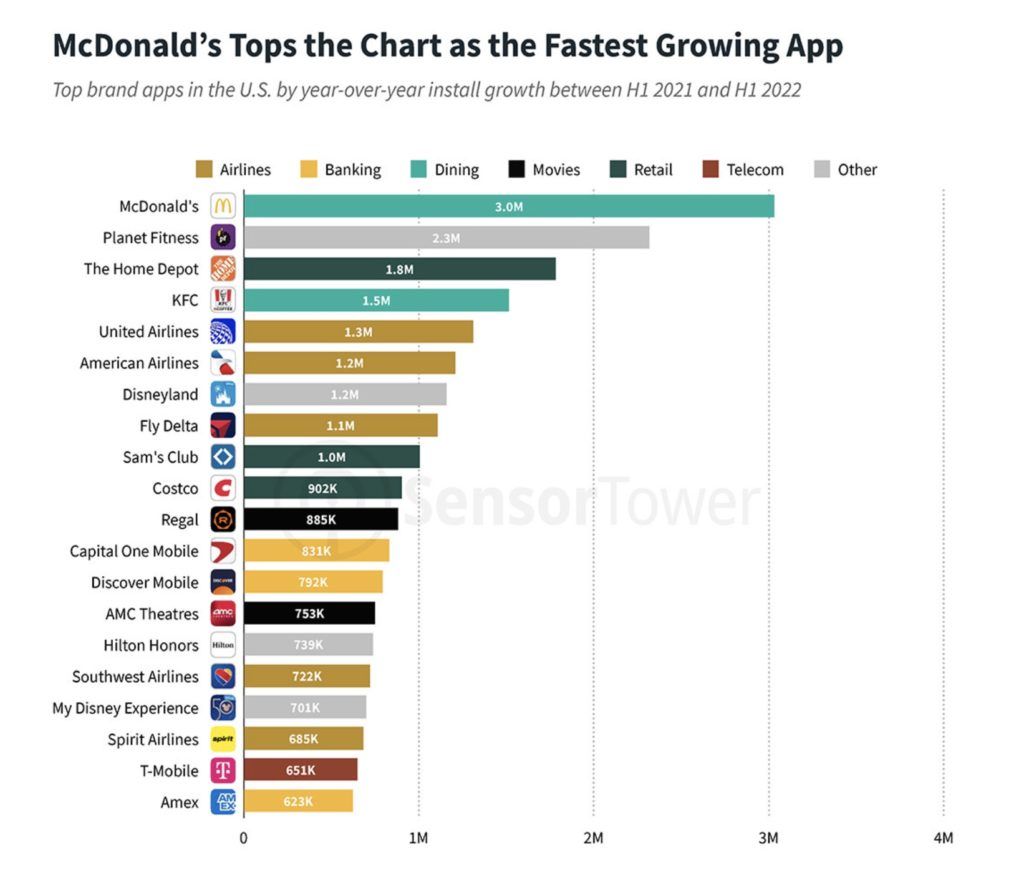 The fast food chain has been aggressively expanding its partnerships and ad spending – up 124% or $12.6 million in July 2022. 
The data shows that ad spend and app downloads strongly correlated for McDonalds.
Domino's pizza and Taco Bell saw more modest rises at 13% and 67%, respectively.
Planet Fitness ranked second with 2.3 million installs which were driven by higher ad spending ($28.3 million) during the first half of the year, up 119% from $12.9 million in H1 2021.
The findings demonstrate that ad spend is clearly having an effect on installs.