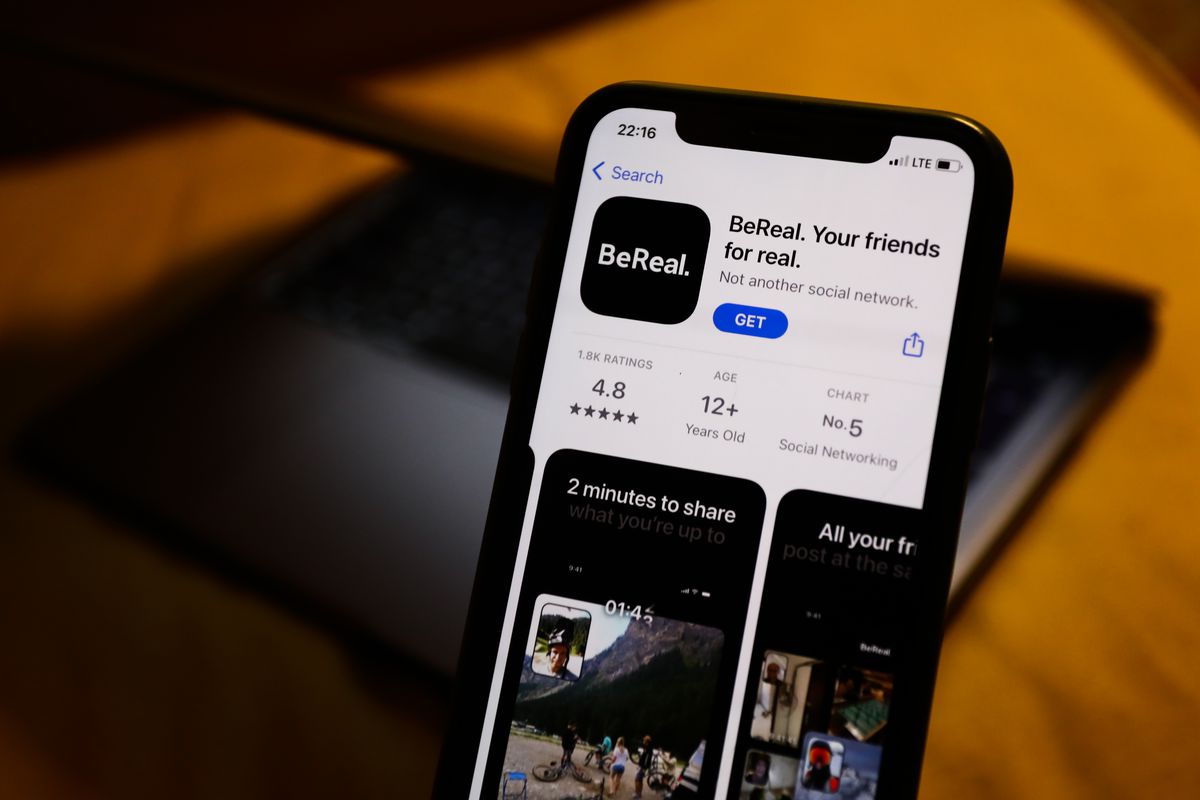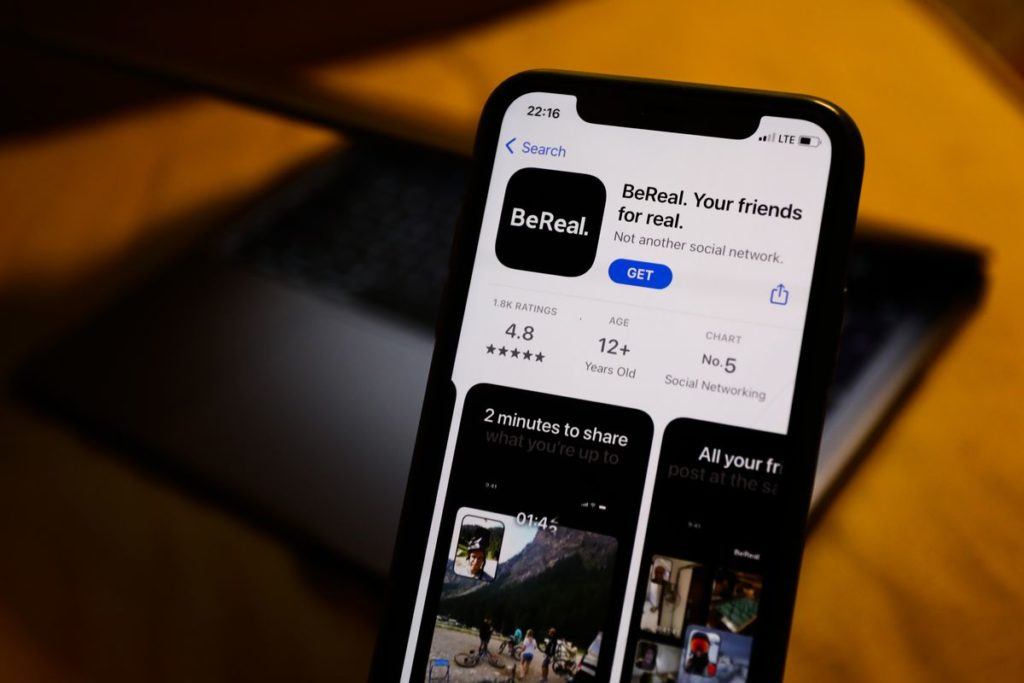 BeReal, the messaging app that has taken app stores by storm, just reached 53 million in global downloads across the App Store and Google Play. But that doesn't mean users are engaging with it every day, according to new data from Sensor Tower. So what's the gist?
BeReal adoption is on a roll
BeReal is a social app that touts itself as a simplified photo-sharing app, prompting users to share a photo a day. Users are supposed to focus on real moments during their life rather than taking the time to pose. That's also why they're being given just 2 minutes to snap and share a picture. 
The concept obviously speaks to an audience that's become slightly weary of the glossy, perfect images on Instagram and over-produced videos on TikTok. BeReal was downloaded almost 15 million times in September 2022, up 20% from the previous month. 
BeReal downloads continue to increase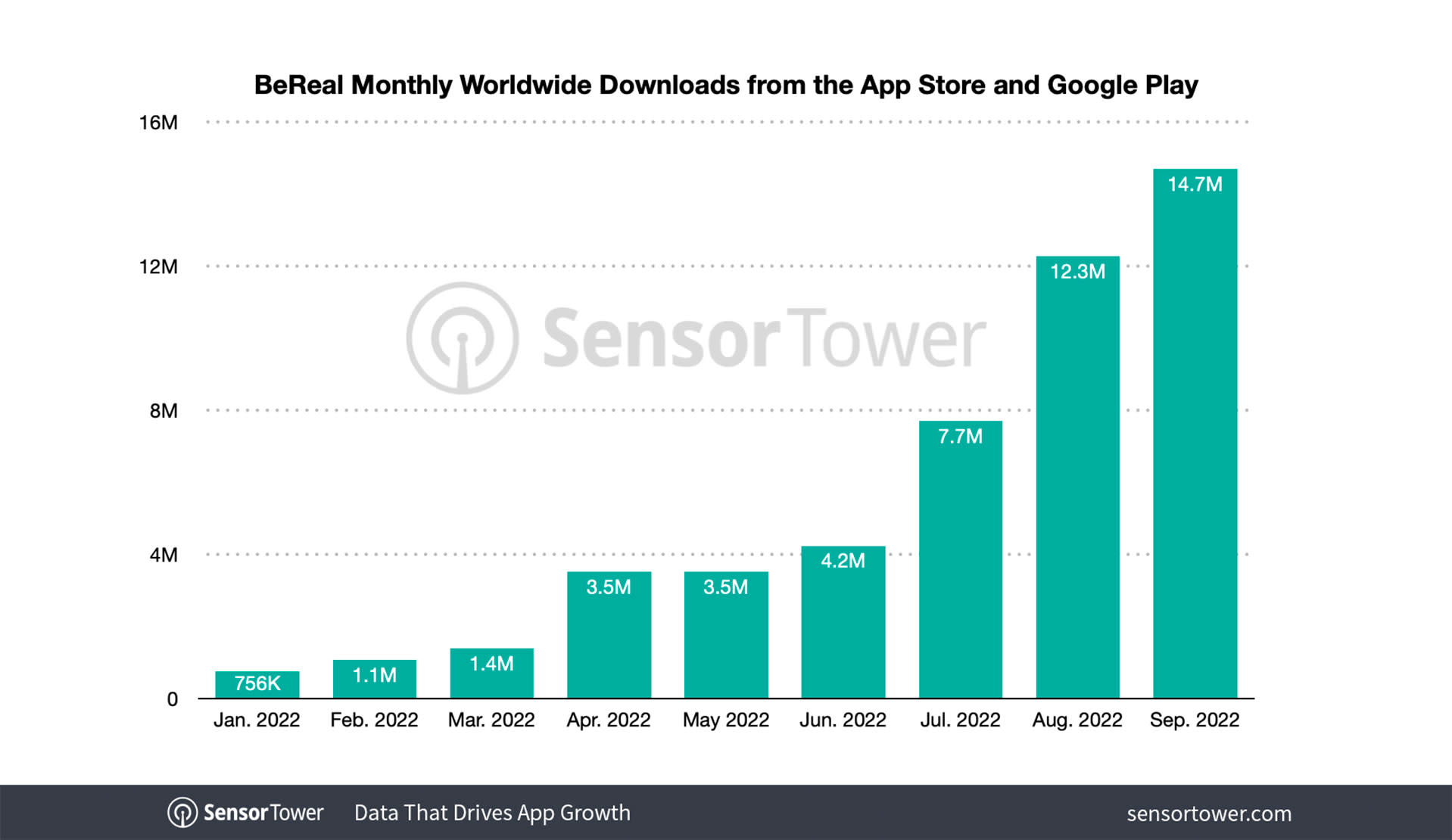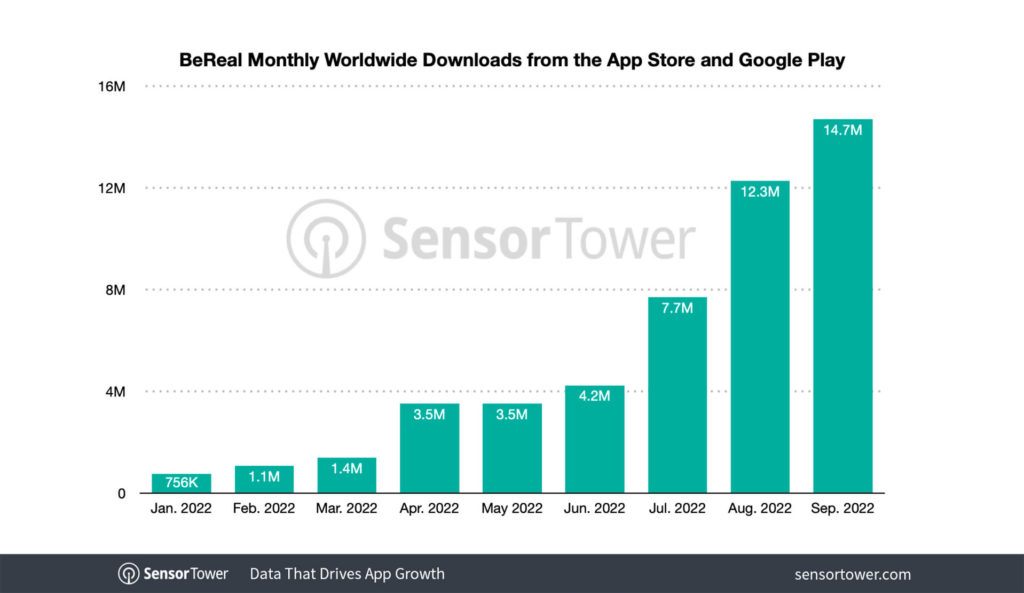 Source: Sensor Tower
The majority of installs are coming from the US, followed by Brazil. The country overtook the UK as the second-largest market for BeReal installs in September, accounting for over 1 million installs.
Installs don't equal activity
While download stats are impressive, active opens are less so. According to the data, just 9% of BeReal Android users opened the app every day during the third quarter 2022. Granted, taking a picture within 2 minutes each and every day may get a bit tiring, but usage figures trail far behind apps such as Instagram (39%) and TikTok (29%). 
The increase in monthly active users could spell good news for BeReal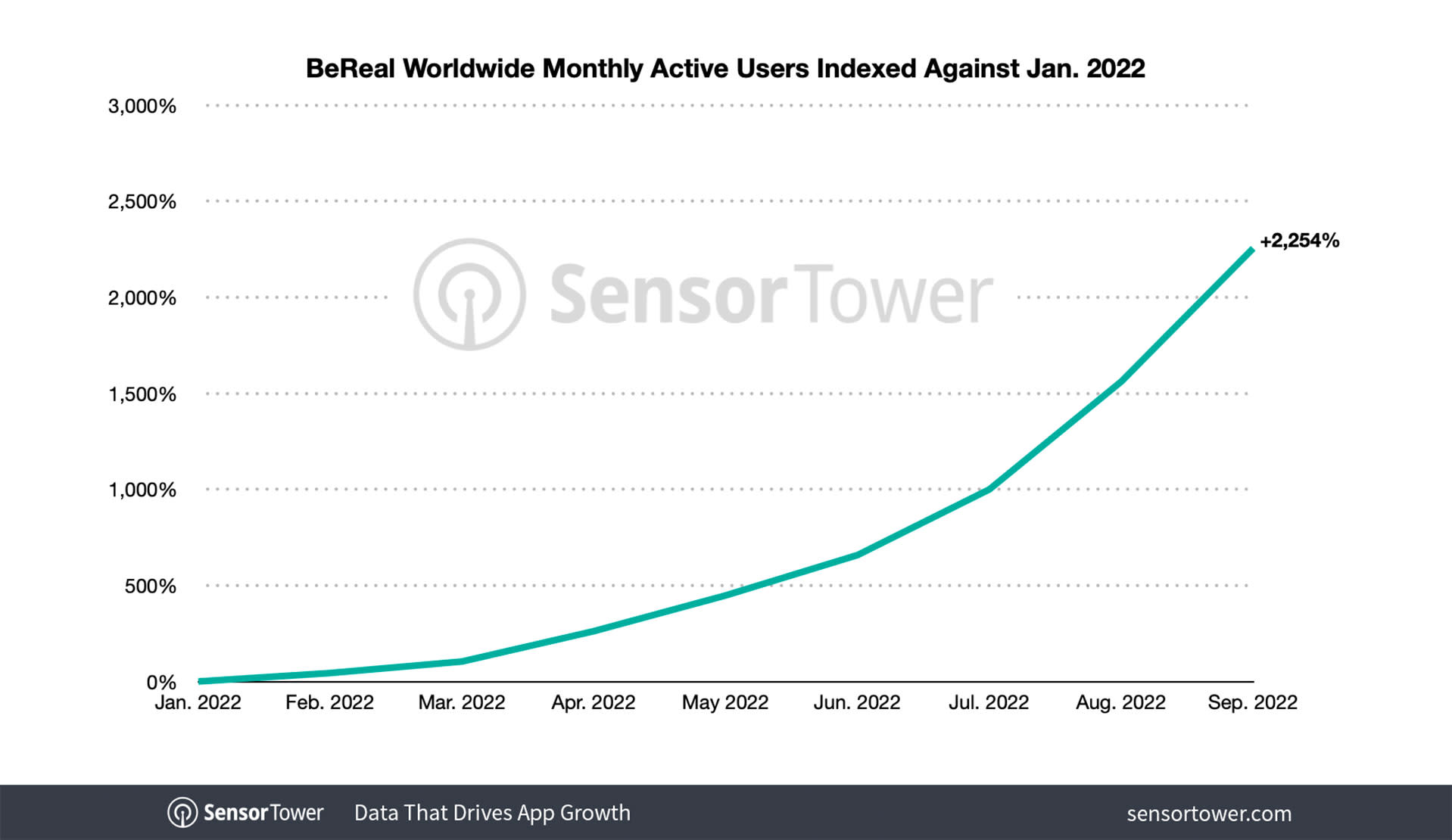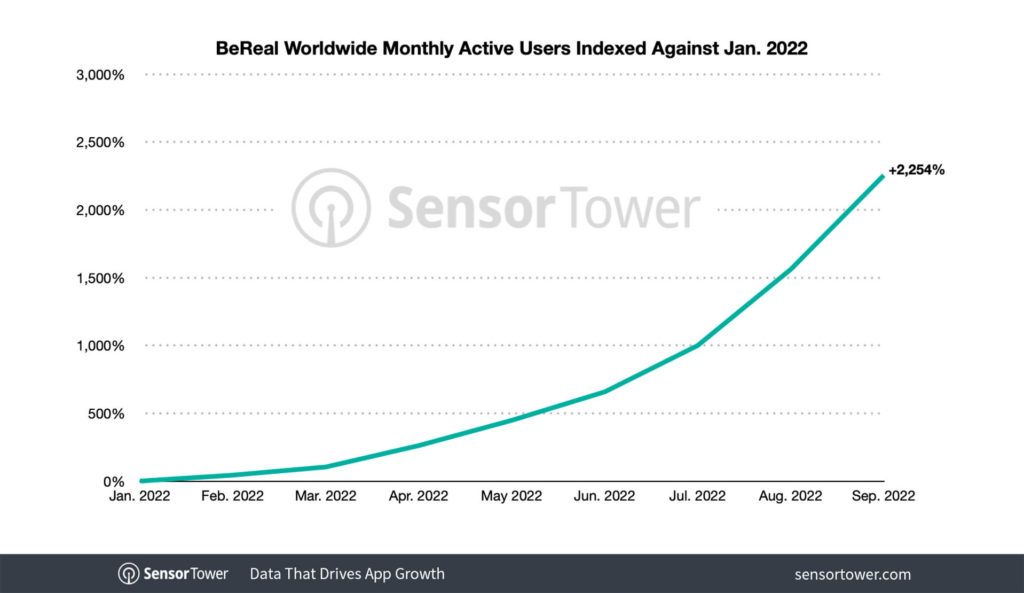 Source: Sensor Tower
All hope is not lost though. If monthly active users are any indication, BeReal could be seeing more opens soon. MAUs were up a whopping 2,254% during September 2022 and usage has been steadily climbing during the past few months.
Data by 42matters suggests that BeReal MAUs were up 633% instead, but that's still pretty impressive. It remains to be seen whether that translates to higher daily active usage.
Where there are users, brands will follow
BeReal is still far from being flooded by big brands to the likes of Instagram and TikTok, but high-profile businesses such as Chipotle have been testing the app and sending out daily coupon codes. The app doesn't have a clear marketing strategy in place – yet. But that hasn't stopped brands from getting real and sharing photos. Chasing away apps in an effort to remain authentic could backfire if BeReal intends to monetise. At the same time, it could be a winning strategy and attract users tired of apps flooded by ads such as Instagram. 
Key Takeaways
BeReal recorded 53 million in global downloads
The app was downloaded 15 million times in September 2022, a rise of 20%
But just 9% of BeReal Android users opened the app daily in Q3 2022

 

MAU estimates are between 633% to 2,254%