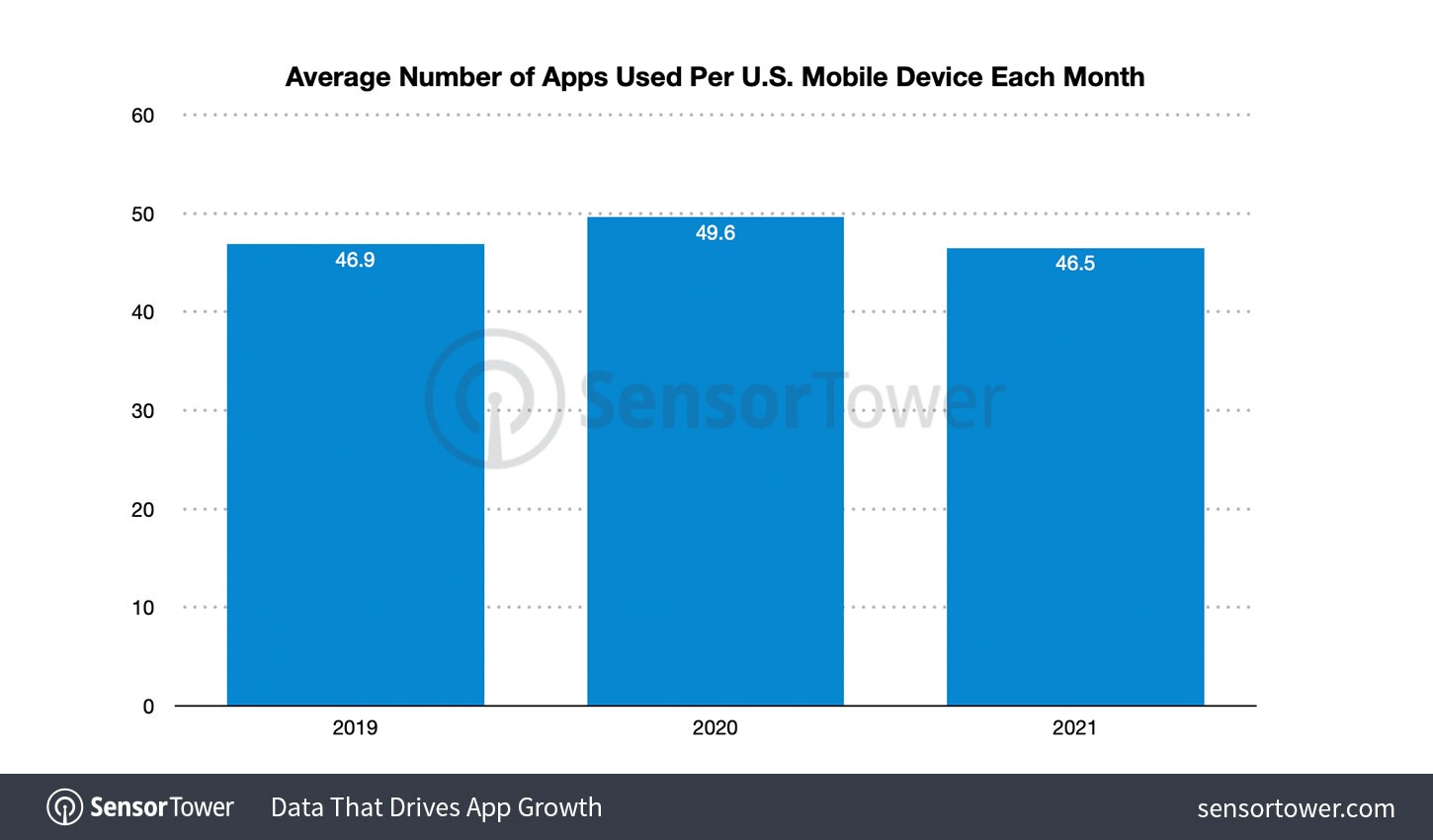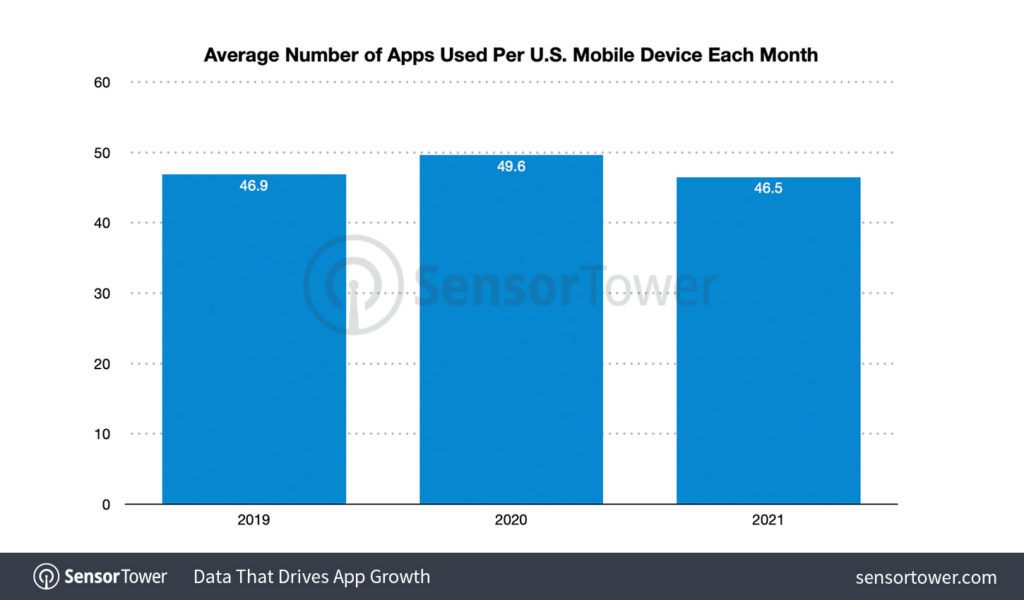 The pandemic saw a big shift in app usage patterns, arguably driven by continuing lockdowns. The average number of apps used per mobile device rose to almost 50 in 2020, up from 47 in 2019. 
However, new data from Sensor Tower finds that app usage patterns have recovered to pre-pandemic levels at an average 46.5 apps used per month in the US.
What appears to be happening here may be perceived as less of a downward trend but more so as a sign of recovery. 
The data shows that in 2021 the types of apps we tended to use differed from 2019. 
Medical app interactions grew 52% from 2019 while business app usage rose 49% and finance apps grew 32%.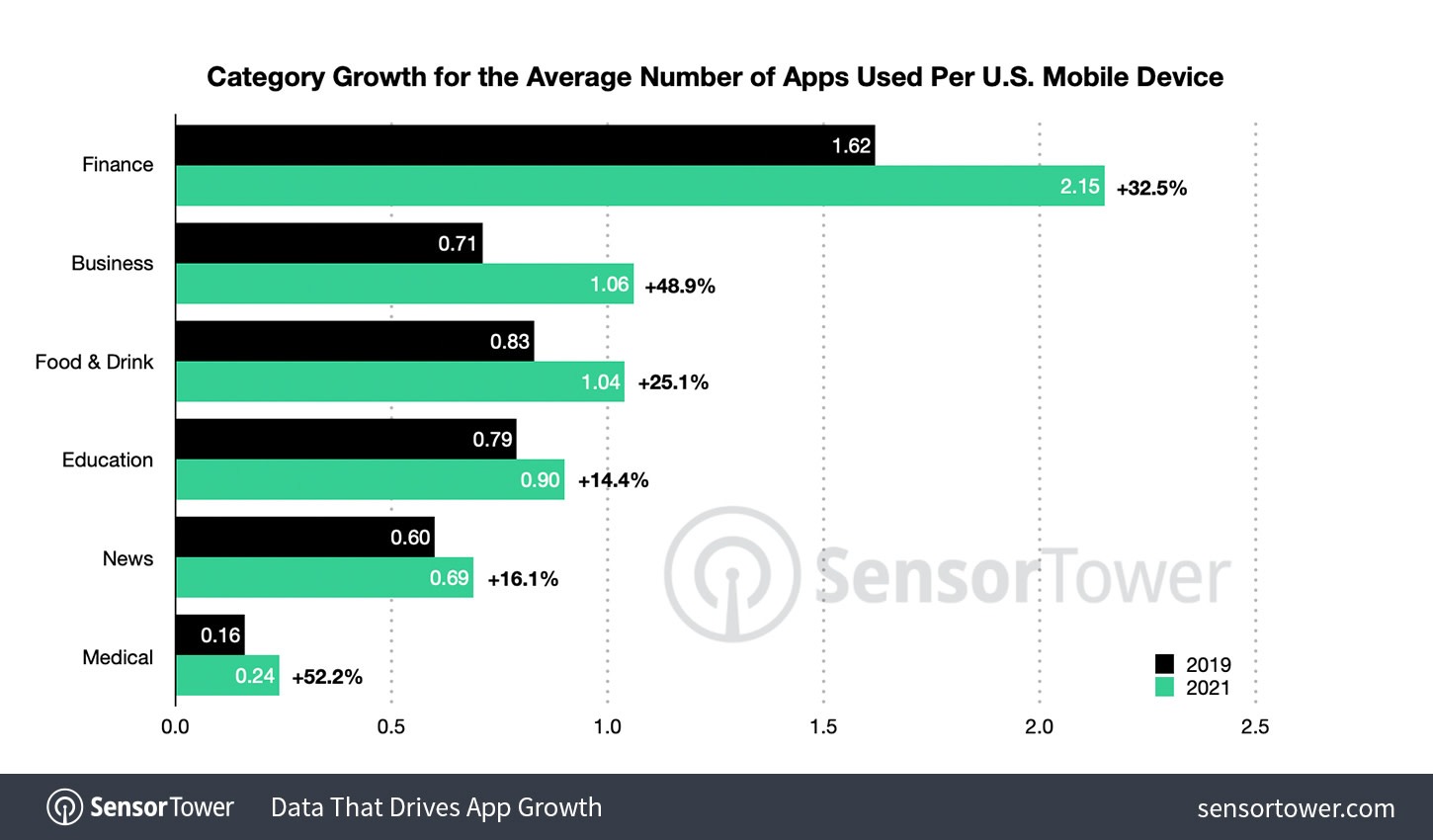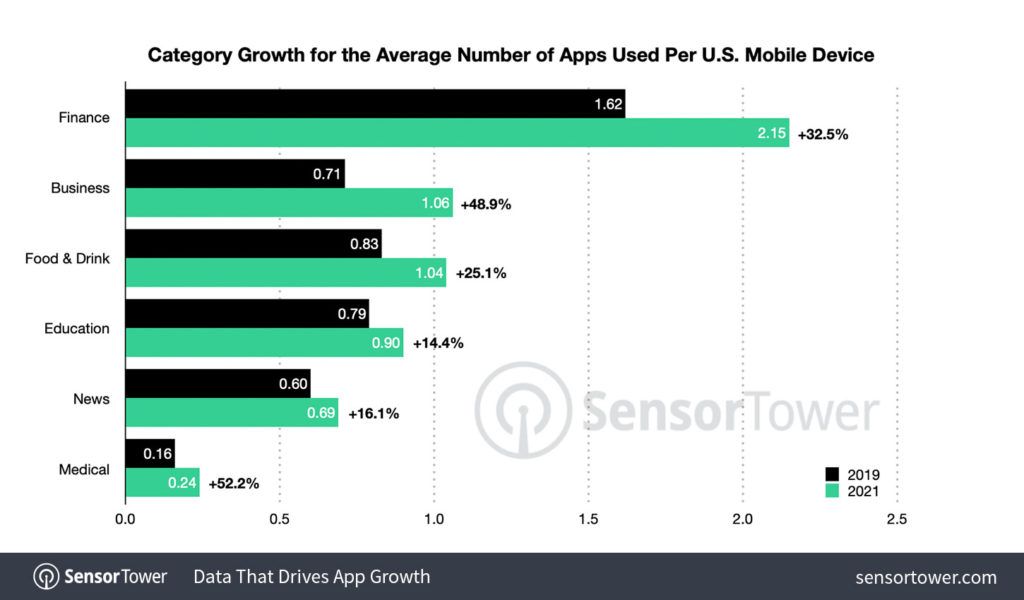 At the same time, the number of unique games opened each month on US devices were an average 16 while utility and social networking apps ranked second at just 4 apps each. 
Overall, game open rates were 8% below those of 2019. 
Non-game app usage grew almost 3% over the same period between 2019 and 2021 with substantial growth in 2020.