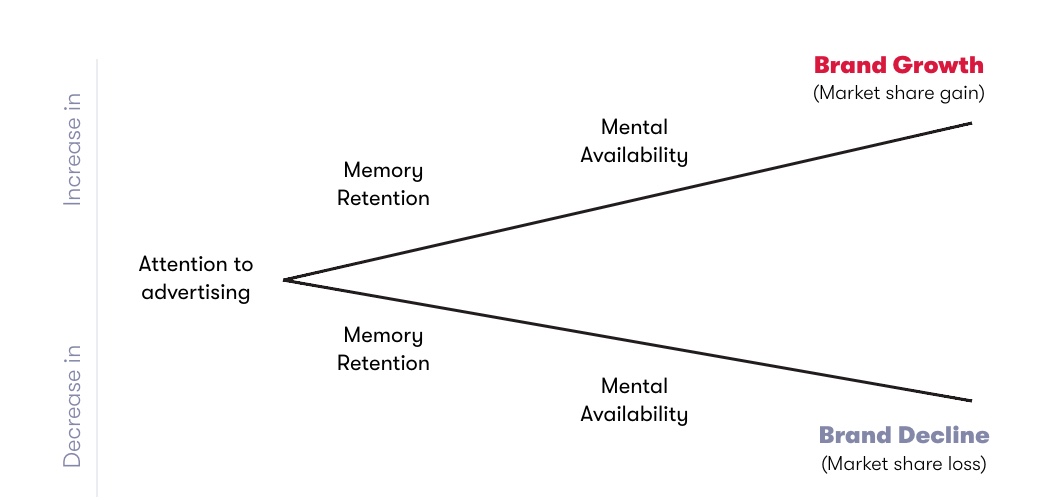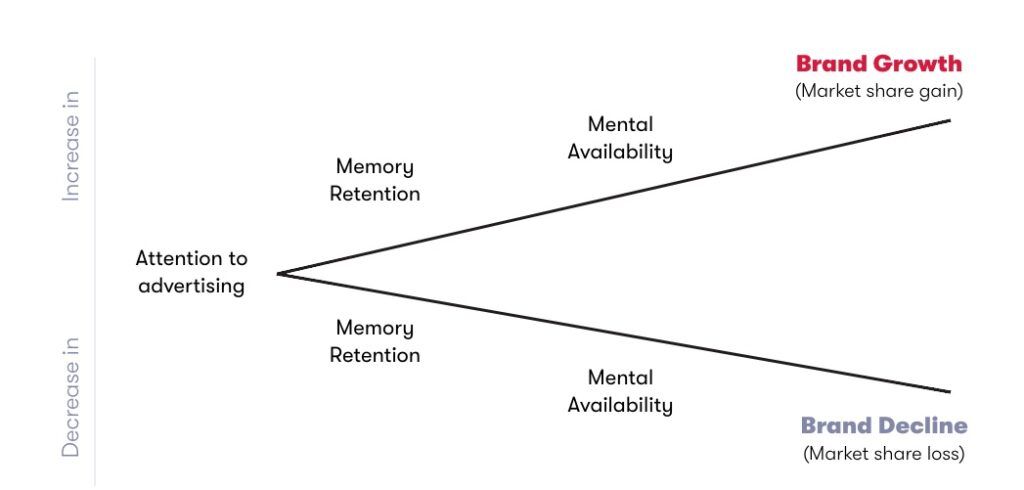 Mobile can be a very distracting environment and app developers and brands are having to work harder than ever before to capture attention. The time users spend viewing an ad or app can be a direct measure of quality attention. The longer an ad is seen, the more likely it is to be remembered, and drive brand recall and sales. New research from Digital Turbine, Inc. and Amplified Intelligence found that combining video ads with end cards drove improved attention. 
Attention matters
As marketers are working with tighter ad budgets, it's important to understand what captures user attention. Unsurprisingly, the more attention a video ad captures, the longer the brand stays in memory. 
A previous study by Amplified Intelligence found that memory starts to kick in around the 3-second mark. Longer dwell times also drive sales conversions.
End cards, which are ads injected toward the end of a video, boost more active attention than video ads alone.
Waves of attention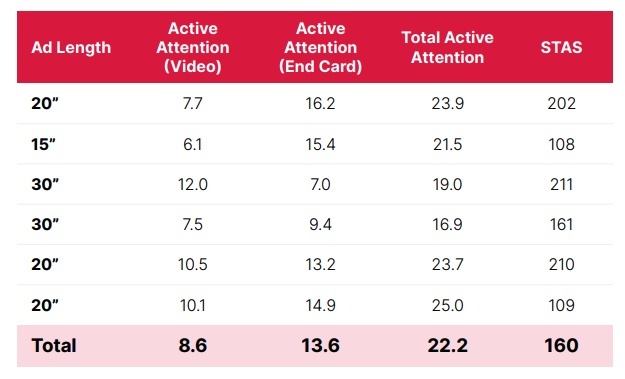 Source: Digital Turbine
The study also found that mobile game video ads by Digital Turbine grabbed and held user attention for 22s, which is significantly higher than the standard for mobile web video (1.6s) and social video ads (2.5s).
Digital Turbine mobile game video ads hold attention for longer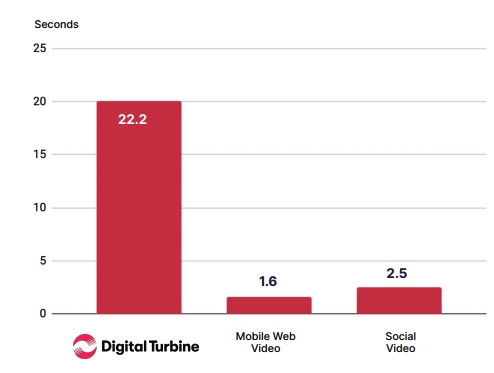 Source: Digital Turbine
Boosting brand growth
Brand recall was up 57% for longer video ads of between 21 to 30 seconds compared to 23% for short video ads (6-10 seconds). Mid-length videos of 11 to 20 seconds fared the worst at 18% of brand recall. 
Brand recall by video ad length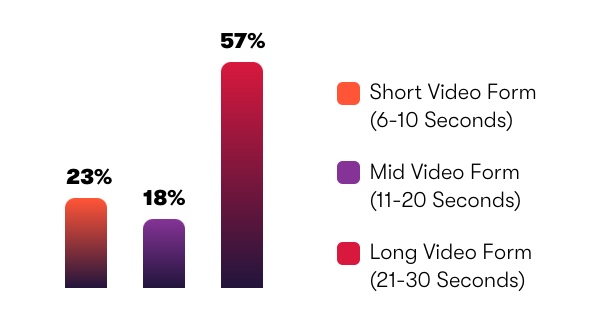 Source: Digital Turbine
In the study, seven brands were tested to assess the effectiveness of DT's video ads in capturing the participants' attention. The ads presented to the participants were of varying categories and durations. Amplified Intelligence's method for measuring attention levels revolves around three categories: active attention, passive attention, and non-attention. Among these, active attention holds the most significance in driving business results.
"This research shows how in-game mobile video ads, combined with interactive and actionable end-cards, deliver a market leading attention grabbing product," said Mark Slade, VP Brand and Managing Director Brand Partnerships at Digital Turbine. "The data shows the mobile gaming environment delivers results and provides an even bigger opportunity – making it an optimal environment for brand growth."
Key takeaways
The longer an ad is seen, the more likely it is to be remembered, drive brand recall and sales
Memory starts to kick in around the 3-second mark
Mobile game video ads by Digital Turbine grabbed and held user attention for 22s