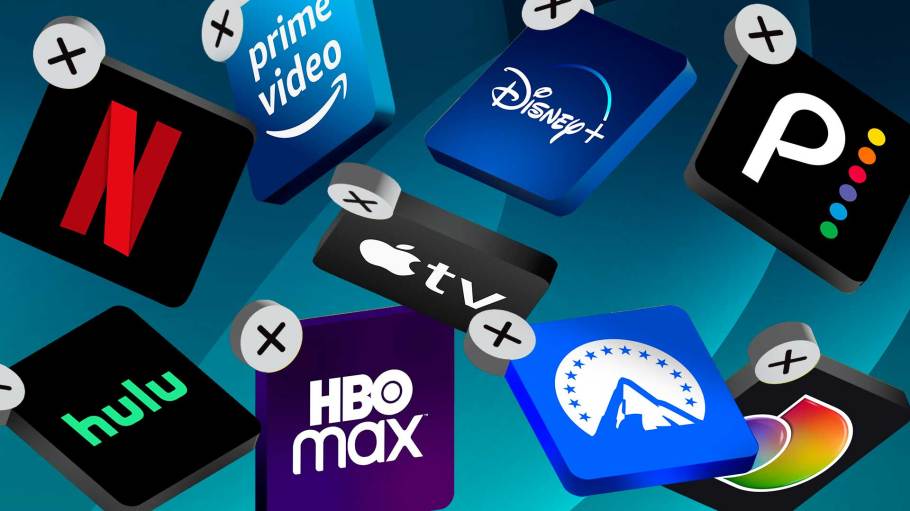 App fatigue is real. With an app available for everything, and in many cases multiple apps for the same thing, it's unsurprising that many users uninstall apps or don't download new ones. But it seems there's one category that has resisted the trend – streaming apps. New research from ironSource Aura shows that the vast majority of users would download another streaming app.
Streaming apps are important
According to a survey of over 6,000 people, 68% of respondents ranked streaming apps among the top 10 on their smartphones and 65% keep them on their home screens for faster access. 
Our love for streaming apps is so deep that over half of respondents said that were they to find their phone without apps, their favourite streaming app would be among the first five apps to restore. 
68% consider streaming apps among their top 10 and 59% would restore them instantly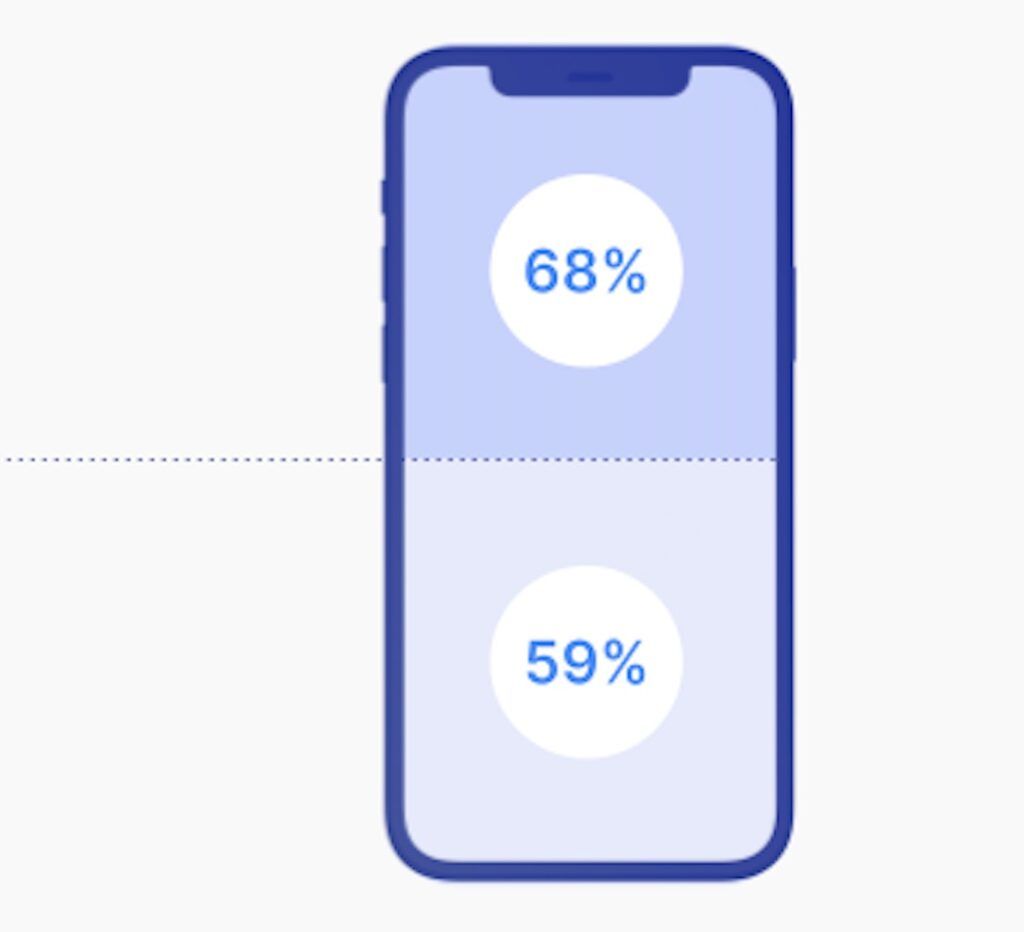 Source: ironSource
But what about streaming fatigue? Just 7% of users said they wouldn't want to download another streaming app versus a whopping 93% saying they'd consider another app. Users tend to download streaming apps to watch specific shows or movies which means that content is king. Women are more likely to download apps for specific shows (60%) compared with men (48%).
Less than half remove ads
Interestingly, fewer than half of respondents (44%) would pay to remove ads from at least one streaming app and 37% don't use free, ad-supported streaming apps on their phones. 
Gender and generation differences for streaming app downloads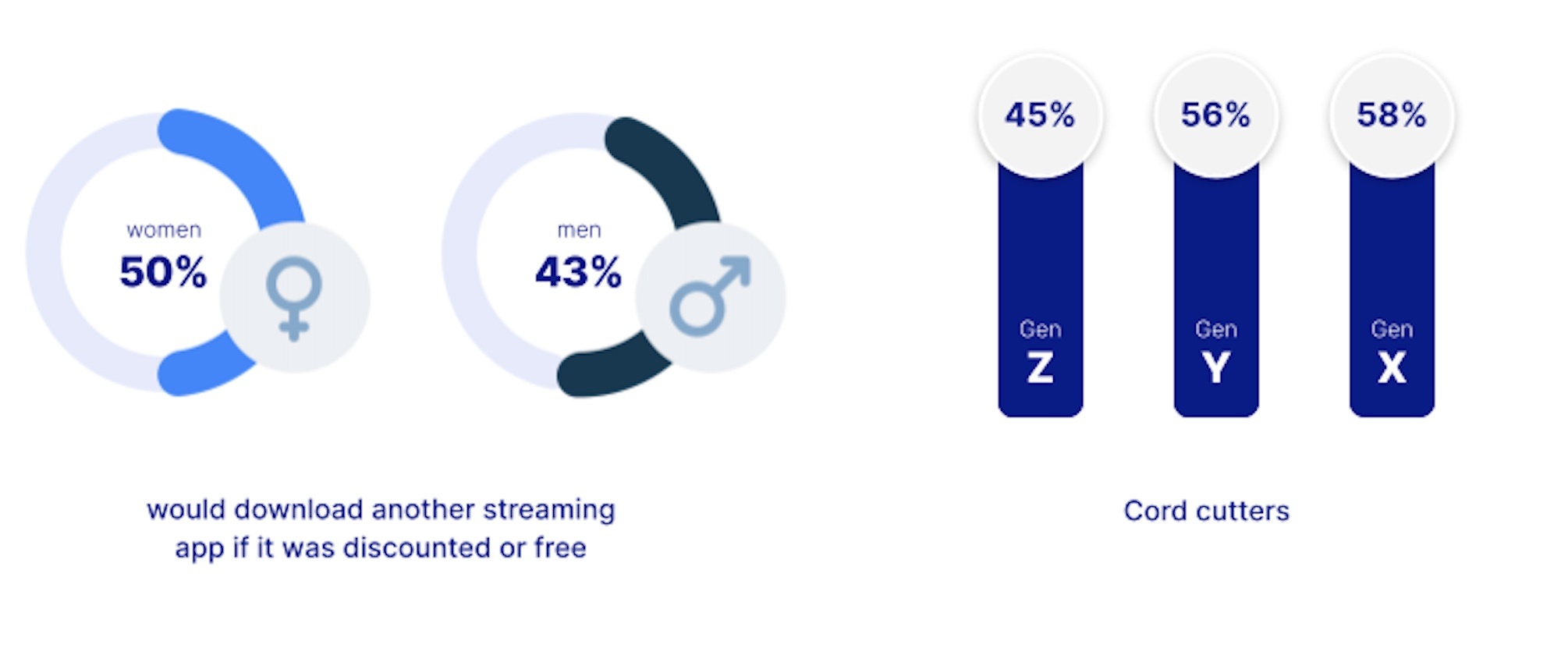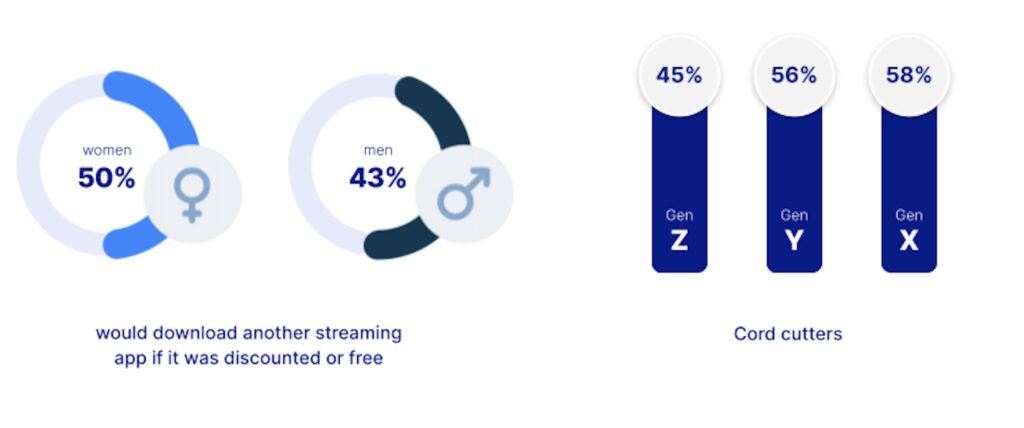 Source: ironSource
Gen X are the most likely to pay to remove ads at 60% compared to other generations. 
Around 40% have cancelled a streaming service due to cost and 49% would download a new streaming app if it was free or discounted. 
Women tend to be more price-sensitive with 45% of them cancelling due to price compared with 36% of men. 
Key takeaways
68% of respondents rank streaming apps among the top 10 on their smartphones
93% would consider downloading another streaming app
44% would pay to remove ads from at least one streaming app