Apple's privacy changes sent shockwaves through the app and mobile industry when it was rolled out, impacting the performance ranking of iOS and Android. The move seems to have benefitted Apple Search Ads which tripled its market share in 2022 compared to H1 2020 and has become the number one media spruce on iOS. However, a look at AppsFlyer's latest Performance Index reveals there's still plenty of opportunity for growth elsewhere. 
Apple Search Ads lead in power and volume ranking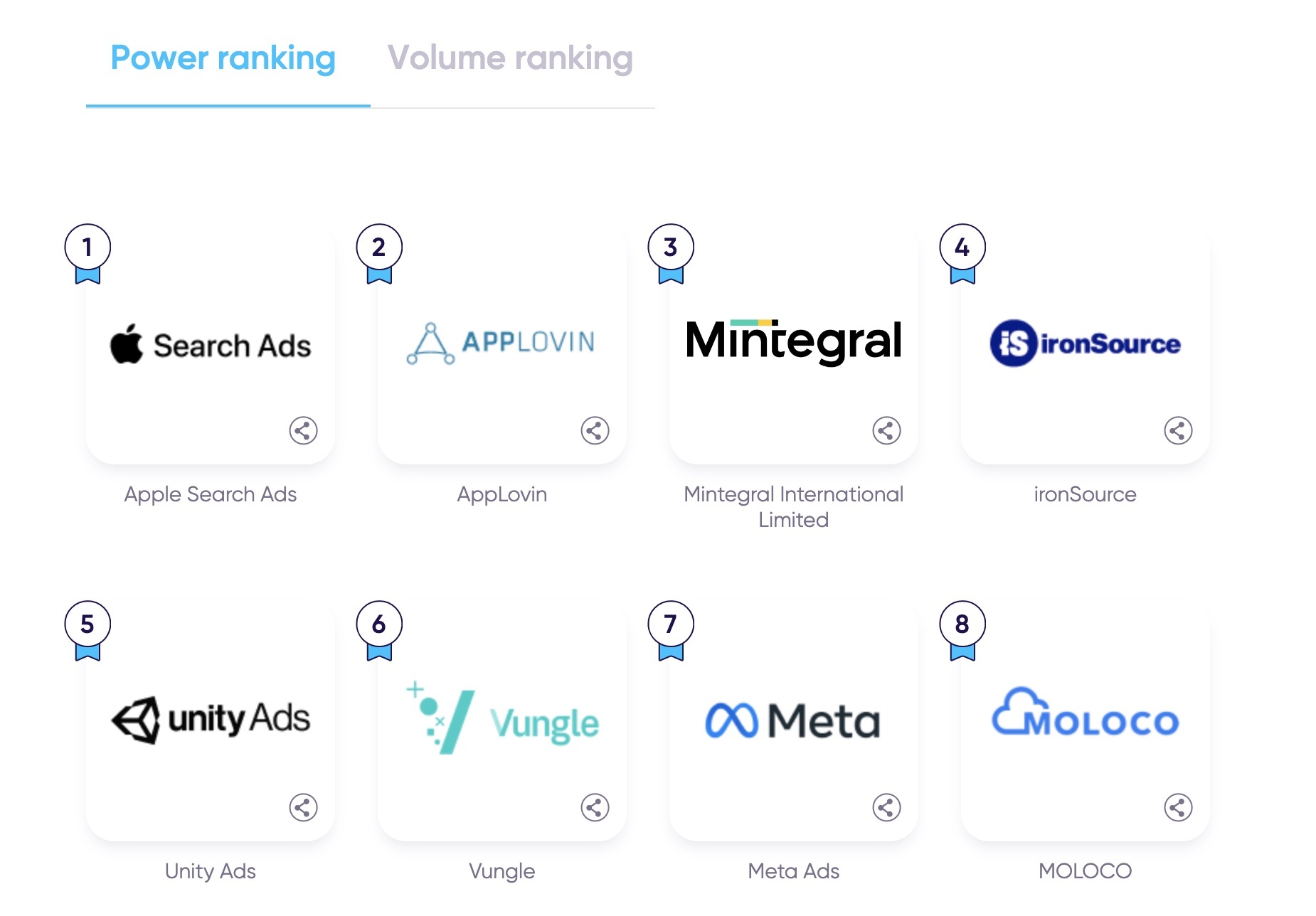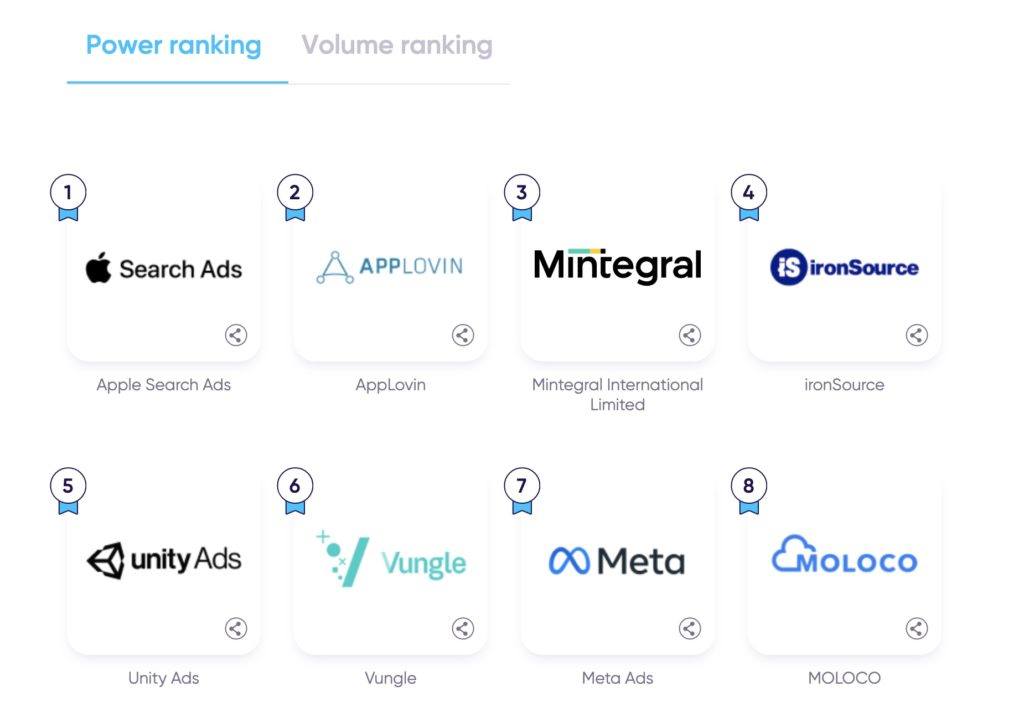 Source: AppsFlyer
Google Ads and Meta Ads lose ground but prevail on Android
Apple's App Tracking Transparency (ATT) created major challenges for app marketers and Google Ads as well as Meta Ads both lost ground on iOS. Meta, in particular, took a significant hit and performance is still far from what it used to be. However, on Android, Google and Meta Ads still dominate in AppsFlyer's power and volume ranking. 
On Android, Google Ads and Meta Ads still rank top for retention and remarketing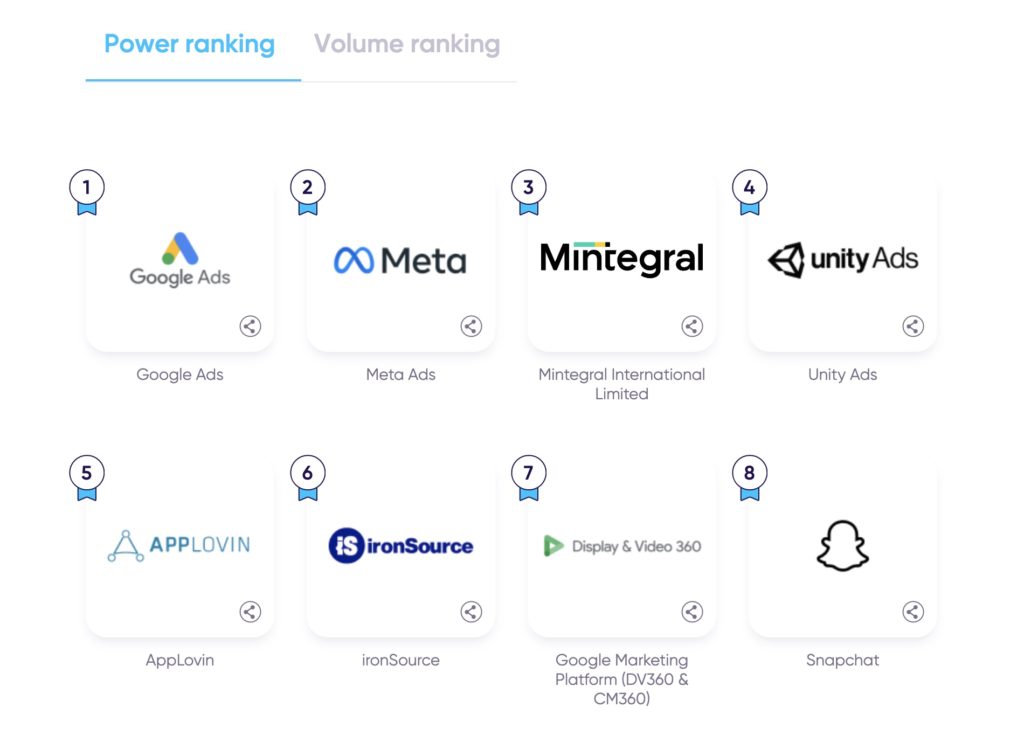 Source: AppsFlyer
Interestingly, TikTok ranked third in the global volume ranking for Android, hinting at the social company's enormous scale. 
Google Ads maintains lead in gaming
While Google Ads may be losing some ground in non-gaming apps, it still ranked top for retention for Android due to its scale. Meta Ads dropped one spot which may be due to the higher cost of media and issues with ATT. ironSource and Mintegral gained the most significant ground in gaming app installs.
In a slowing economy, the pressure is on
App marketers are now facing additional challenges such as shortened budgets due to the economic slowdown. App install ad spend budgets fell 14% during the second quarter of 2022 after rising 2% in Q4 2021. The average app budget was down 12%. 
However, the use of owned media appears to be on the rise among non-gaming apps. Installs were up 18% on Android and a whopping 30% on iOS. While paid media rise just 3%, owned media jumped 25% on average.
Key takeaways
Apple Search Ads tripled market share in 2022 compared to H1 2020

 

Google Ads and Meta Ads lost ground on iOS but dominate in AppsFlyer's Android power and volume ranking
TikTok ranks third in the global volume ranking for Android
App install ad spend budgets fell 14% during Q2 2022

 

The average app budget was down 12%