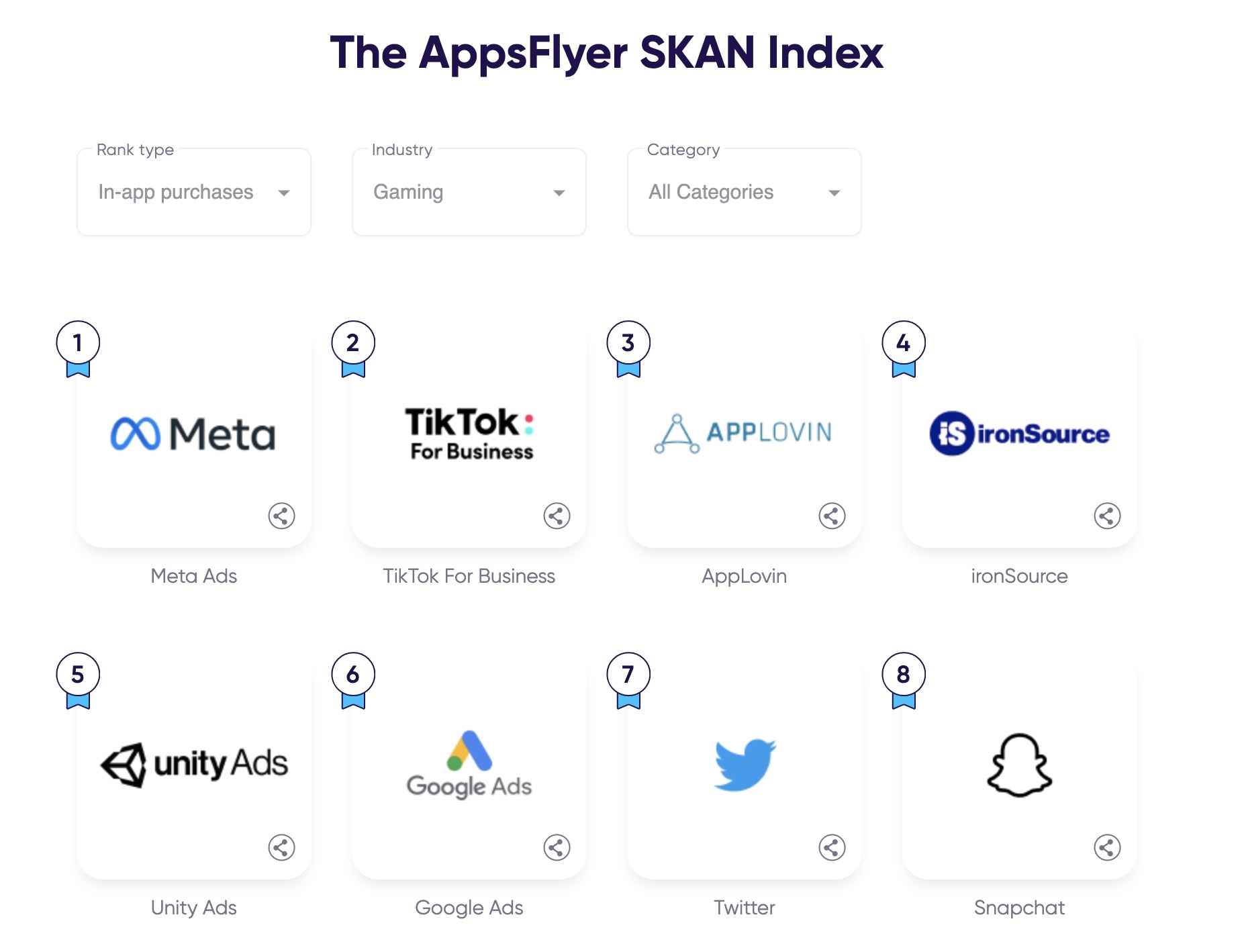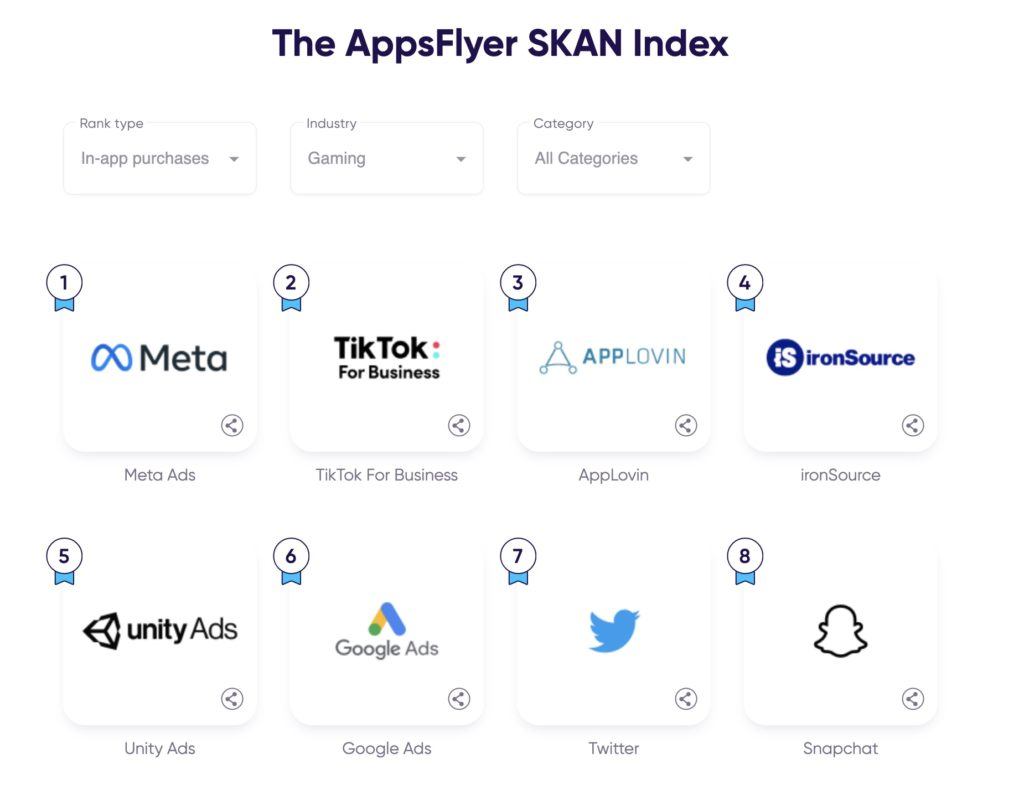 Mobile media sources are still feeling the repercussions of Apple ATT a year after it was rolled out. 
However, many are beginning to improve their SKAN modeling, according to data released from app experts AppsFlyer.
The latest Performance Index also shows that after placing second in AppsFlyer's previous SKAdNetwork (SKAN) Index, Meta Ads ranked first in the new SKAN ranking for both power and volume. 
It shows that Meta's internal modelling for SKAN is improving, driving better results for advertisers on the platform.
The social network used to dominate iOS rankings but its index volume remained lower than pre-ATT while volume coming from consenting iOS users cannot compensate.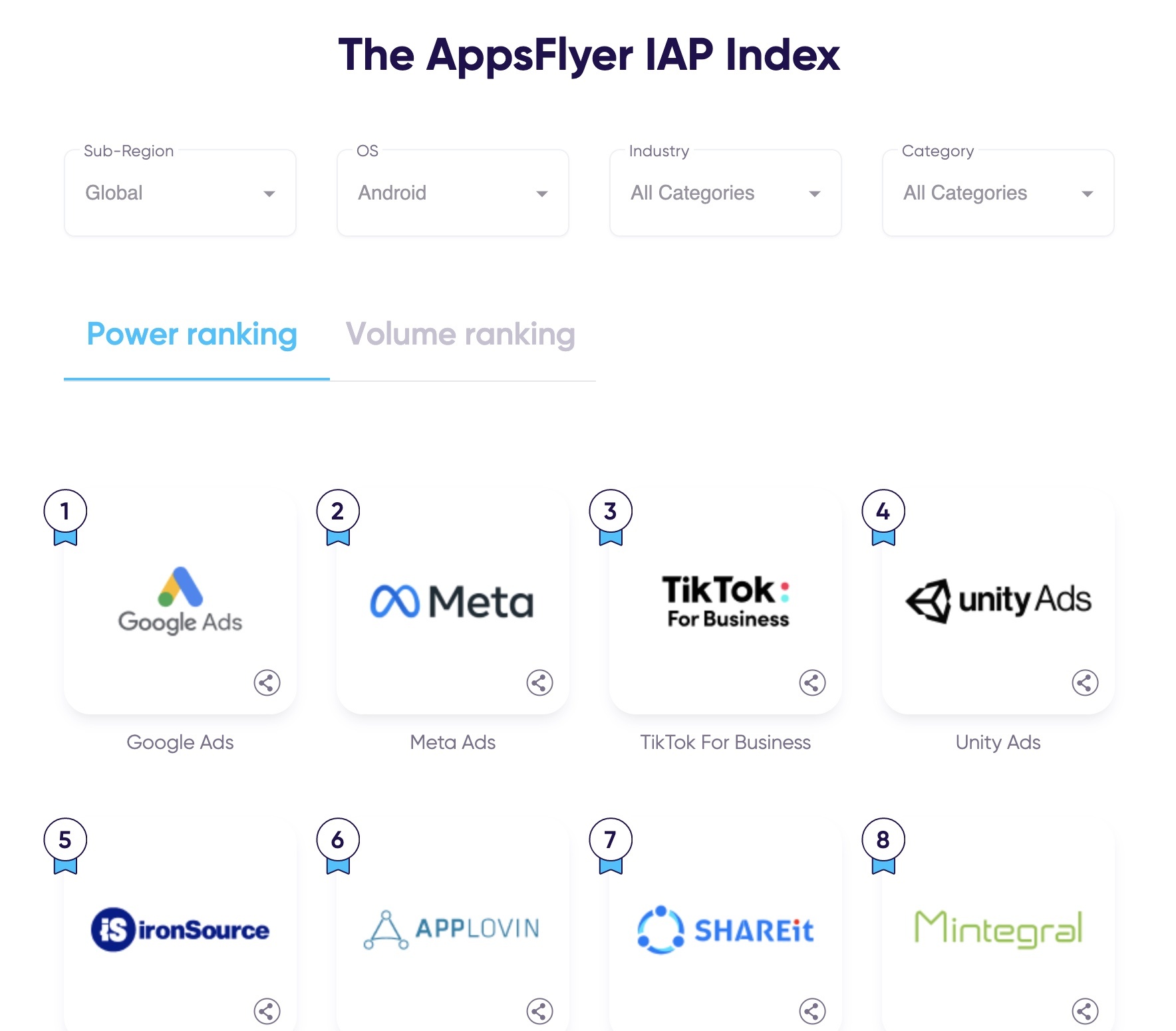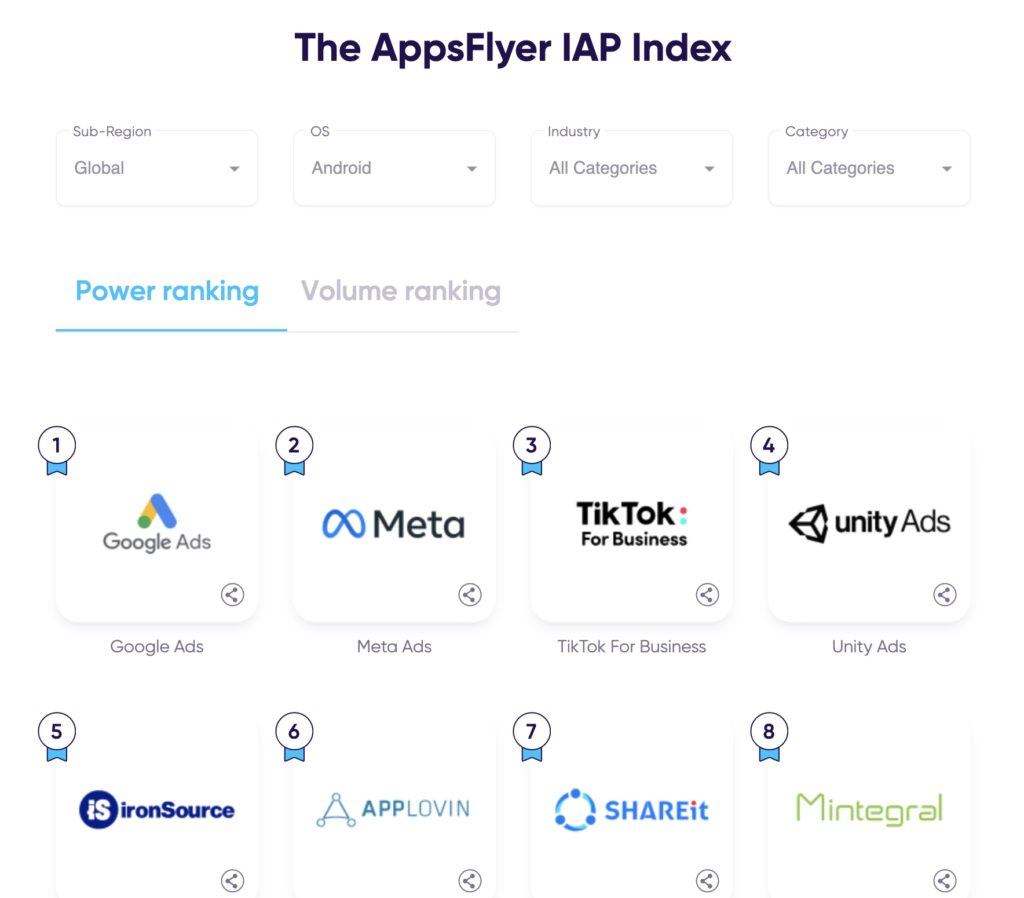 "The growth in adoption of Apple's SKADNetwork and AppsFlyer's release of Conversion Studio has enabled a significant expansion of the scope and methodology of the Performance Index," said Shani Rosenfelder, Head of Content & Mobile Insights, AppsFlyer.

"As media sources improve their SKAN modeling, it will be interesting to see if advertisers shift some budgets back to iOS, or whether a limited and aggregate data reality will continue to determine budget allocation, at least until advertisers gain more confidence in their ability to drive performance with existing SKAN signals."
Meanwhile, TikTok for Business ranked second in the power and volume rankings for engagement for non-gaming apps as the IAP power ranking in gaming. 
Google Ads ranked second in the IAP index for lifestyle apps on Android, but underperformed for gaming.