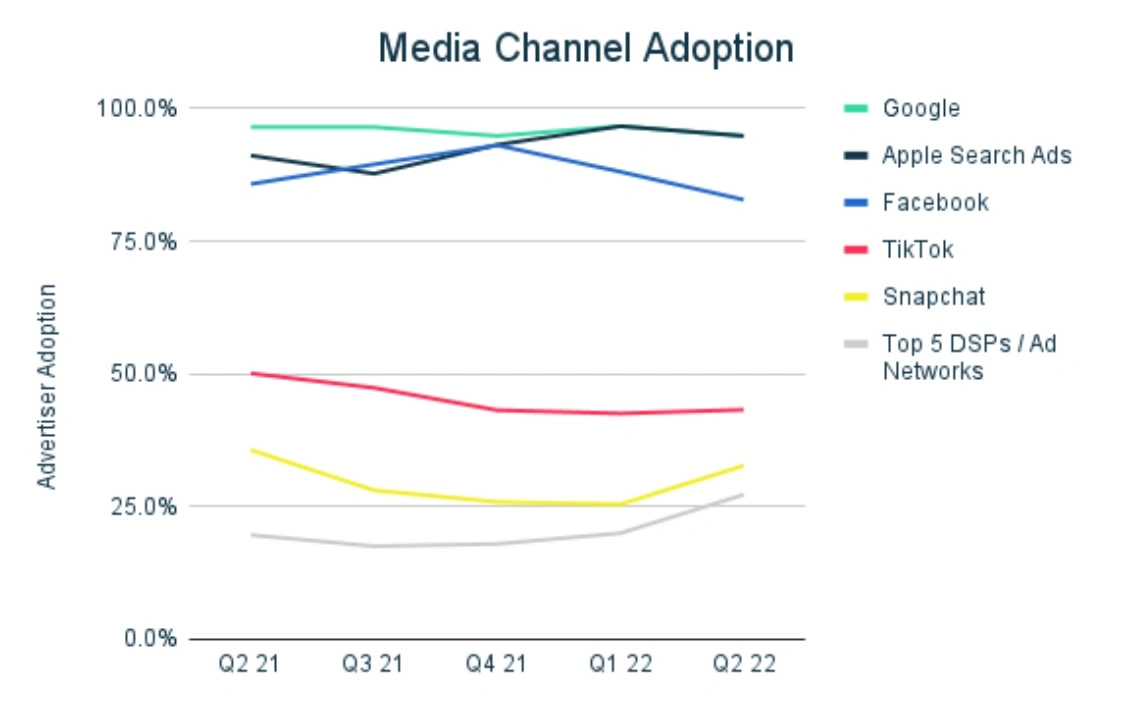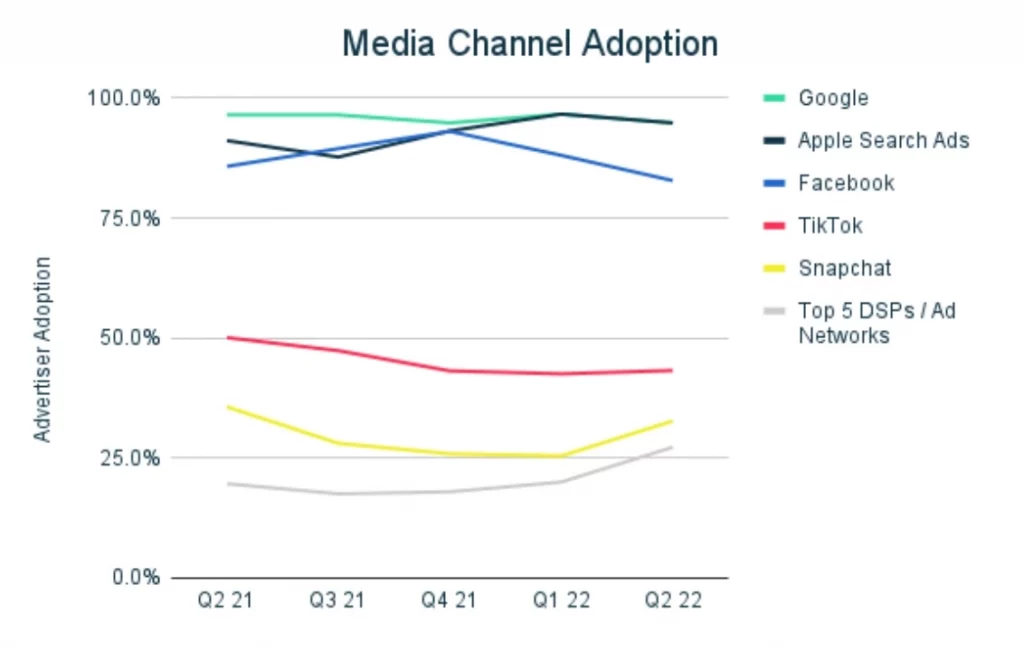 Apple's advertising business has benefitted from the company's App Tracking Transparency according to a new report from InMobi's Appsumer platform. 
Apple's Search Ads business grew 4 percentage points to almost 95% year-on-year, approaching the Facebook-Google duopoly.
Meanwhile, Facebook adoption fell 3% to around 83%.
Examining over 100 consumer apps with median spending of around $354k per month, the data found that Apple's footprint had grown significantly. Traditionally, the company lagged behind Facebook and Google at around 75% for channel adoption. 
Apple grew its share of wallet by 5 percentage points to a 15% share while Facebook's dropped 4 percentage points to 28%.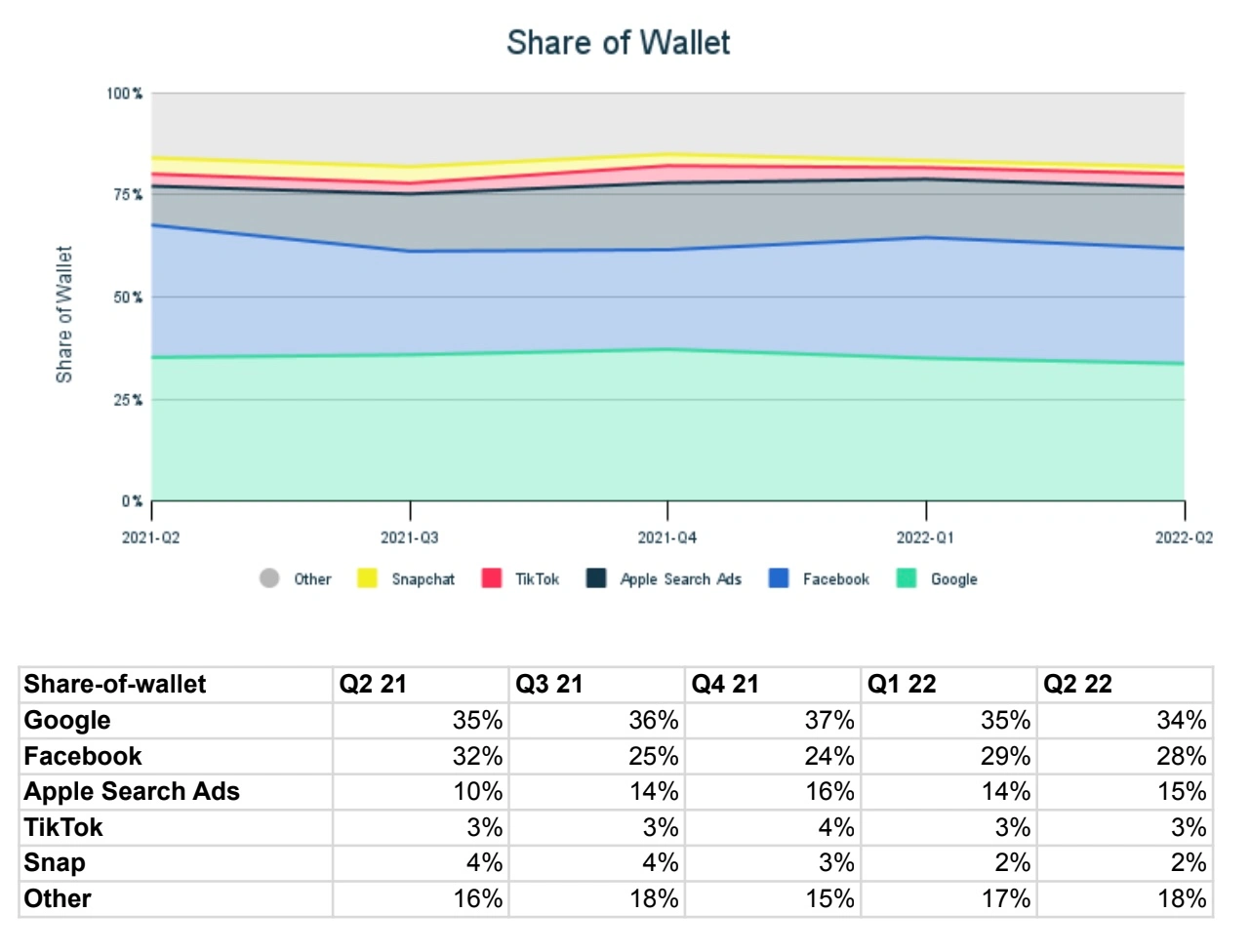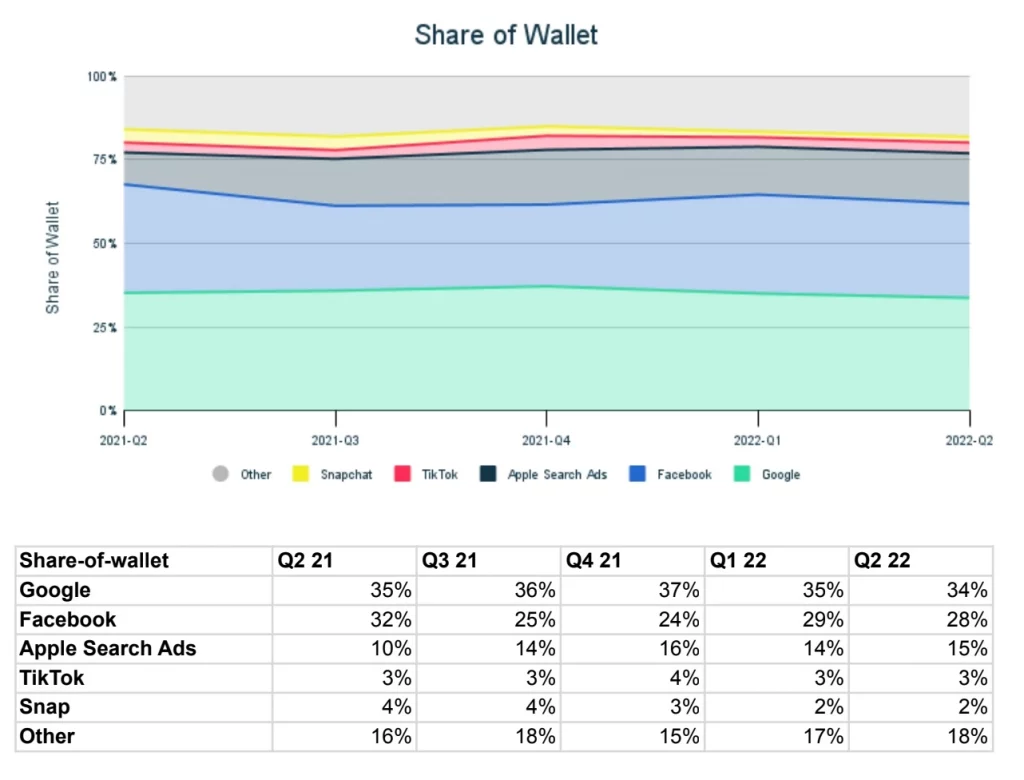 Apple Search Ads noted steady gains in terms of share of wallet peaking at 16%.
Google's share of wallet remained more stable. 
ATT also had an impact on apps like TikTok and Snap. TikTok remains ahead of Snap for advertiser adoption and share of wallet, but adoption dropped 7 percentage points while share of wallet remained at 3%.
Snap advertiser adoption dropped 3 percentage points to 33% and share of wallet was half at 2%.