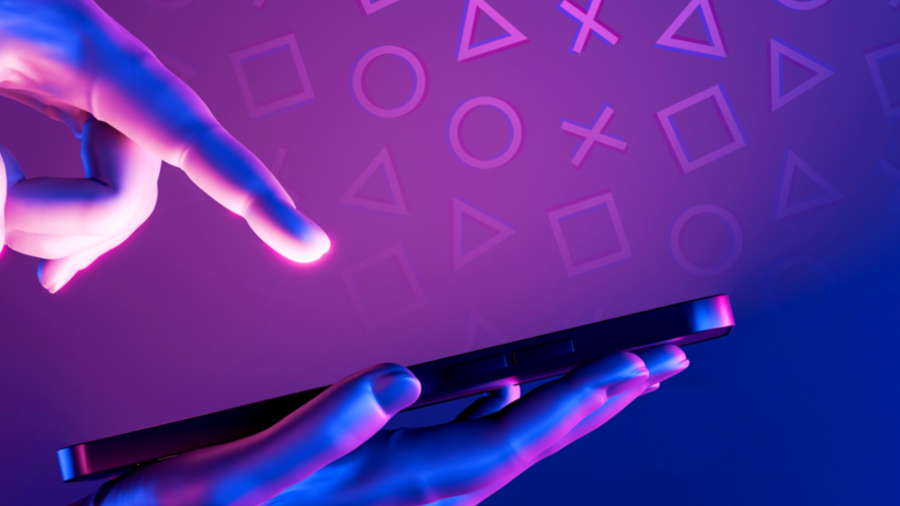 Mobile apps experienced a significant surge in adoption and consumer spending during the pandemic. As restrictions are levelling off and the world reopens, spending on mobile apps has dropped. According to the latest report from mobile and app experts data.ai consumers spent 5% less on mobile apps during Q3 2022 compared to the $34 billion they spent in 2021. But overall spending was still 40% higher compared to pre-pandemic levels.
Consumer spending is down but downloads are up
Mobile users spent 3% less on iOS ($21 billion) than the previous year. Google Play spending slipped 5% to $11.4 billion. However, the data also reveals that app installs have continued to rise. Downloads were up 8% to 38.7 billion during Q3 2022. 
Google Play downloads jumped 9% year-on-year to 30 billion, while iOS grew a more modest 6% to 8.7 billion. 
iOS still accounts for 65% of all app spending and commands an even higher share of 71% in non-gaming apps. 
Consumer spending is coming down following a pandemic high
Source: data.ai
However, recent estimates suggest there's reason to remain positive as spending on apps is predicted to rise 77% by 2026 compared to 2021.
Drivers of growth
For downloads on Google Play India, Pakistan and Iraq were the biggest drivers of growth quarter-to-quarter.
In terms of category, Games, Tools and Entertainment drove the highest number of installs on Google Play. Tools, Finance and Entertainment apps showed the biggest growth overall between quarters. 
App consumer spending by platform and type of app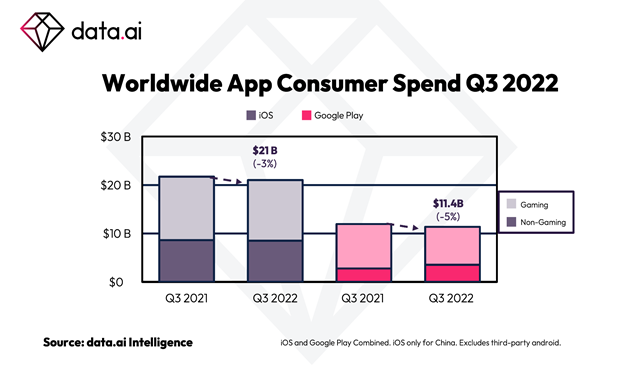 Source: data.ai
China and the US were the two largest markets for iOS downloads, but Brazil noted the highest percentage rise during the last quarter.
Games, Utilities and Entertainment were the largest iOS categories by installs, though Education registered significant jumps. 
Audible tops app charts
Traditionally, the top five apps by consumer spending tend to be dominated by the same repeat offenders including TikTok and Meta-owned social apps. However, there was some movement in the top 10 with the audiobook app Audible rising two spots to #9. This follows a more rigorous campaign from Amazon over the summer to drive installs.
Key takeaways
Consumers spent 5% less on mobile apps during Q3 2022

 

App downloads rose 8% to almost 39 billion
Audible climbs to top 10 app charts