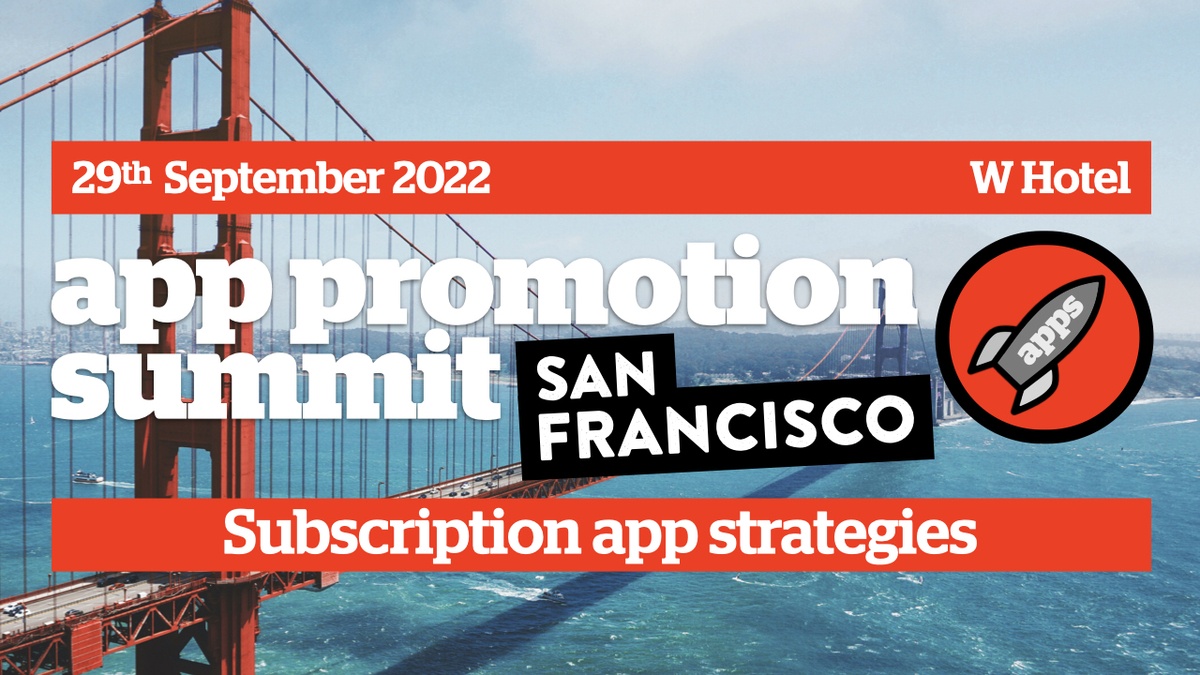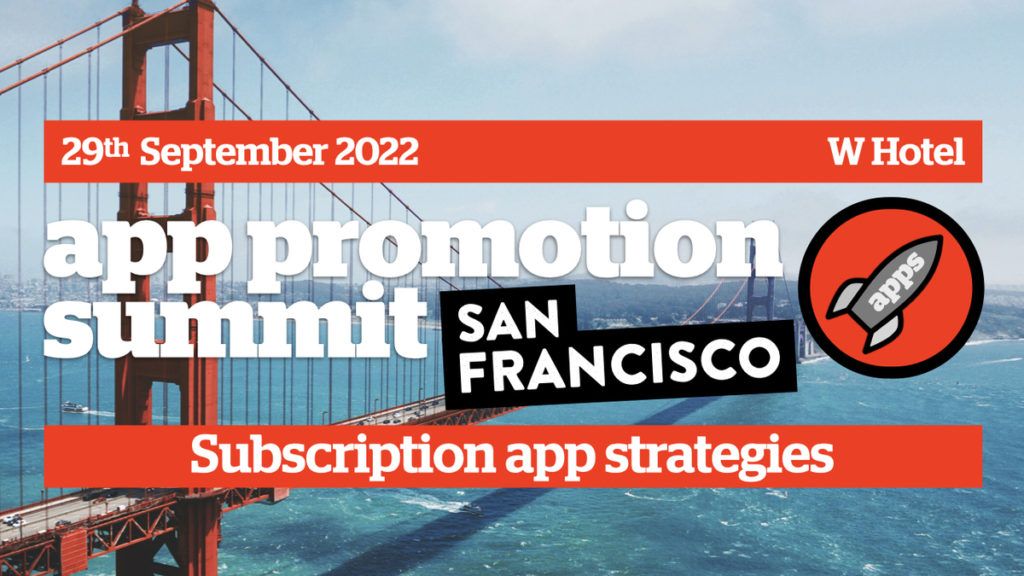 We are excited to announce that the agenda for App Promotion Summit SF 2022 – Subscription App Strategies is now live and it's packed with subscription app marketing knowledge bombs 💣
Our in-person conference at W San Francisco on Thursday September 29 will feature talks, panels and interactive discussions covering subscription app growth topics across the funnel.
We have speakers joining us from Spotify, Canva, Fabulous, Rapchat, BEGiN and more.
Sessions include:
The Evolution of Consumer Subscription Apps – Eric Crowley, Partner, GP Bullhound
Improving your Subscription Funnel – Jeff Grang, Co-Founder & Chief Product Officer, Purchasely and Andy Carvell, Co-Founder & Partner, Phiture
Measurement Post ATT for Subscription Apps with Media Mix Models – Shamanth Rao, CEO, RocketShip HQ
How to Leverage User Research to Guide your Monetization Strategy – Jenny Pollock, Lead Subscription Monetization Manager, Together Labs (IMVU)
7 Proven Ways to Increase Conversion – Steve Young, Founder & CEO, App Masters
How to Create a Profitable Growth Strategy for Subscription Apps – Alex Guerra, Director, Head of Monetization, Baz Superapp
How Diversifying User Communication Drives Retention Growth in Subscription Apps – Mickey Atir, Head of Marketing, Photomyne
Grab your in-person or digital tickets here if you haven't already, but hurry as we have a limited number of in-person passes left.