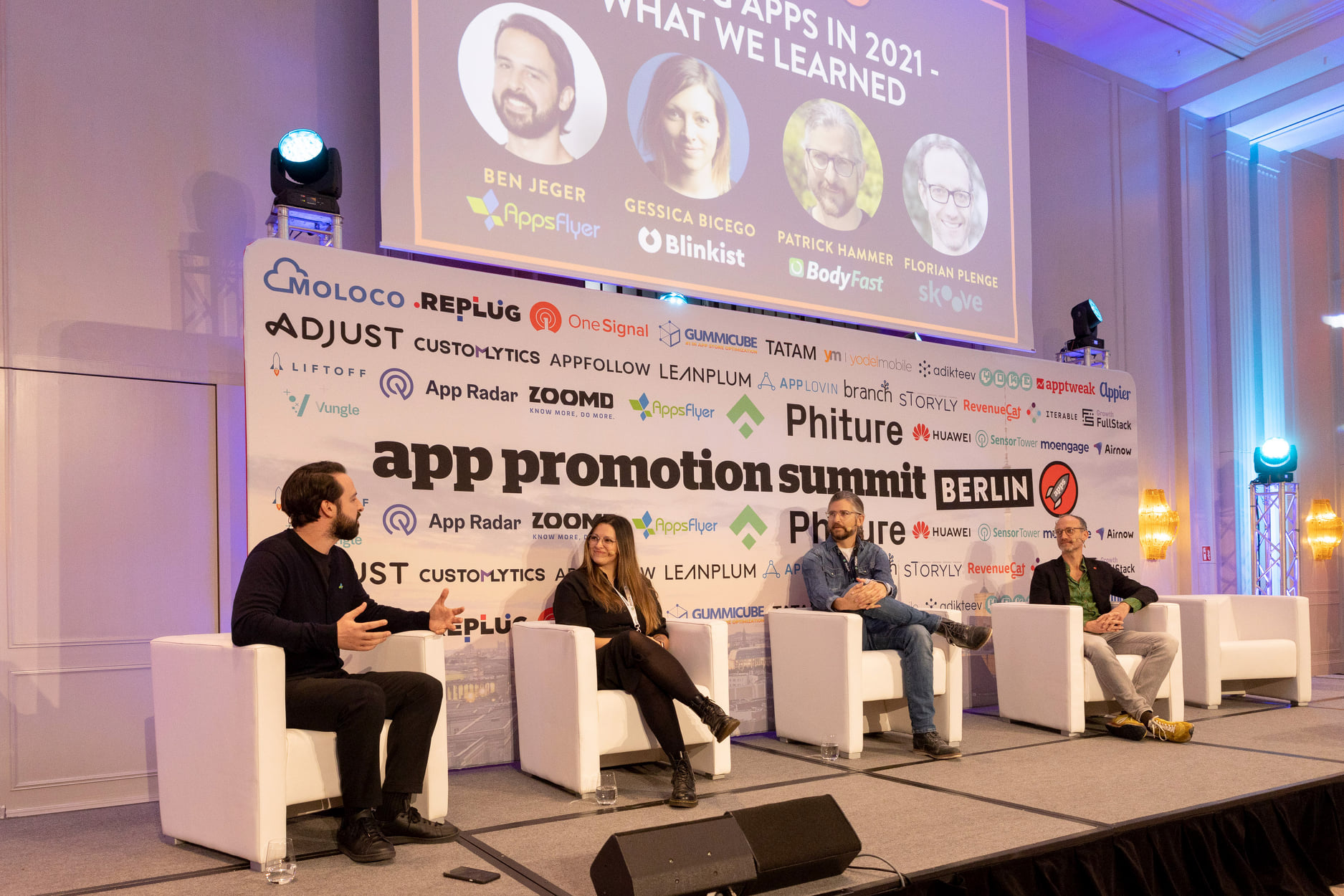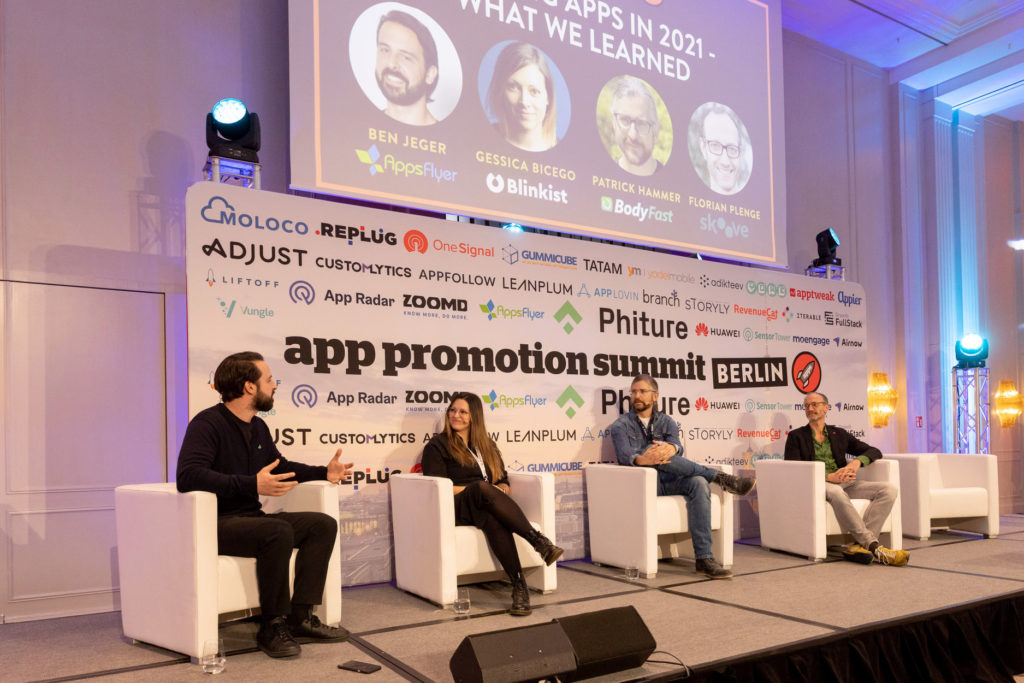 We are excited to announce that the first-look agenda for App Promotion Summit Berlin 2022 is now live and it's packed with app growth knowledge bombs.
Our in-person conference at Hotel Adlon in Berlin on Thursday 1st December will feature a main stage covering app growth across the funnel plus 4 workshop rooms focusing on App Store Optimization, User Acquisition, App Product & Engagement and Social & Influencer.
We have confirmed speakers from Podimo, Taxfix, Wooga, Ada Health, CoinStats, Clark, Jam City, and more.
Sessions include:
How User Insight can Elevate your App Proposition – Lisa Kennelly, Growth & Marketing, Klarna
Scaling Beyond a Million $ Campaign: The Good, The Bad & The Ugly – Luca Stefanutti, Director of Growth, adidas Runtastic
See Beyond what you can Track: Boosting Volumes and Revenues Measuring Organic Uplift – Jessica Gotti, Performance Marketing Lead, Paired
How to Create Features that Unlock Product Growth – Dmitry Yasinsky, Product Marketing Manager, Fishbrain
Who Wore it Better? Best Practices on Multi-Platform Influencer Campaigns – Maria Boixareu Castillo & Berta Gonzalez Urpinas, Influencer Marketing Managers, Vinted
Grab your tickets here if you haven't already. We can't wait to welcome you to the event.
We look forward to seeing you there.