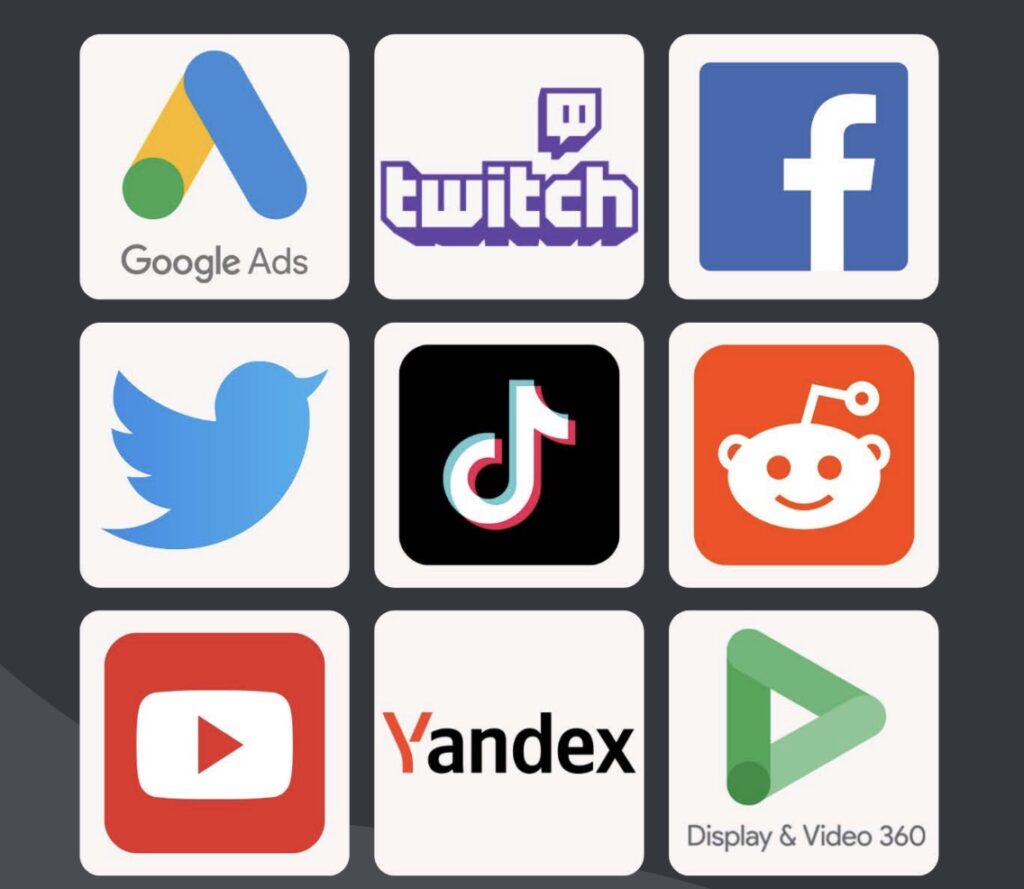 App marketers are turning to short-form content more than before in an effort to gain users and boost downloads. That's according to a new study from Gamesight based on an analysis of data from the company's ad platform examining the frequency of individual ad platforms for engagement and player conversion. 
Short-form content is on the rise but conversions need to catch up
TikTok usage among app marketers was up 115% from 2021, which demonstrates the ability of short video to raise brand awareness. However, TikTok conversion rates dropped from 2.65% to 0.96% as a consequence of the fast-paced nature of the short-form video app.
TikTok app ad conversion and retention rates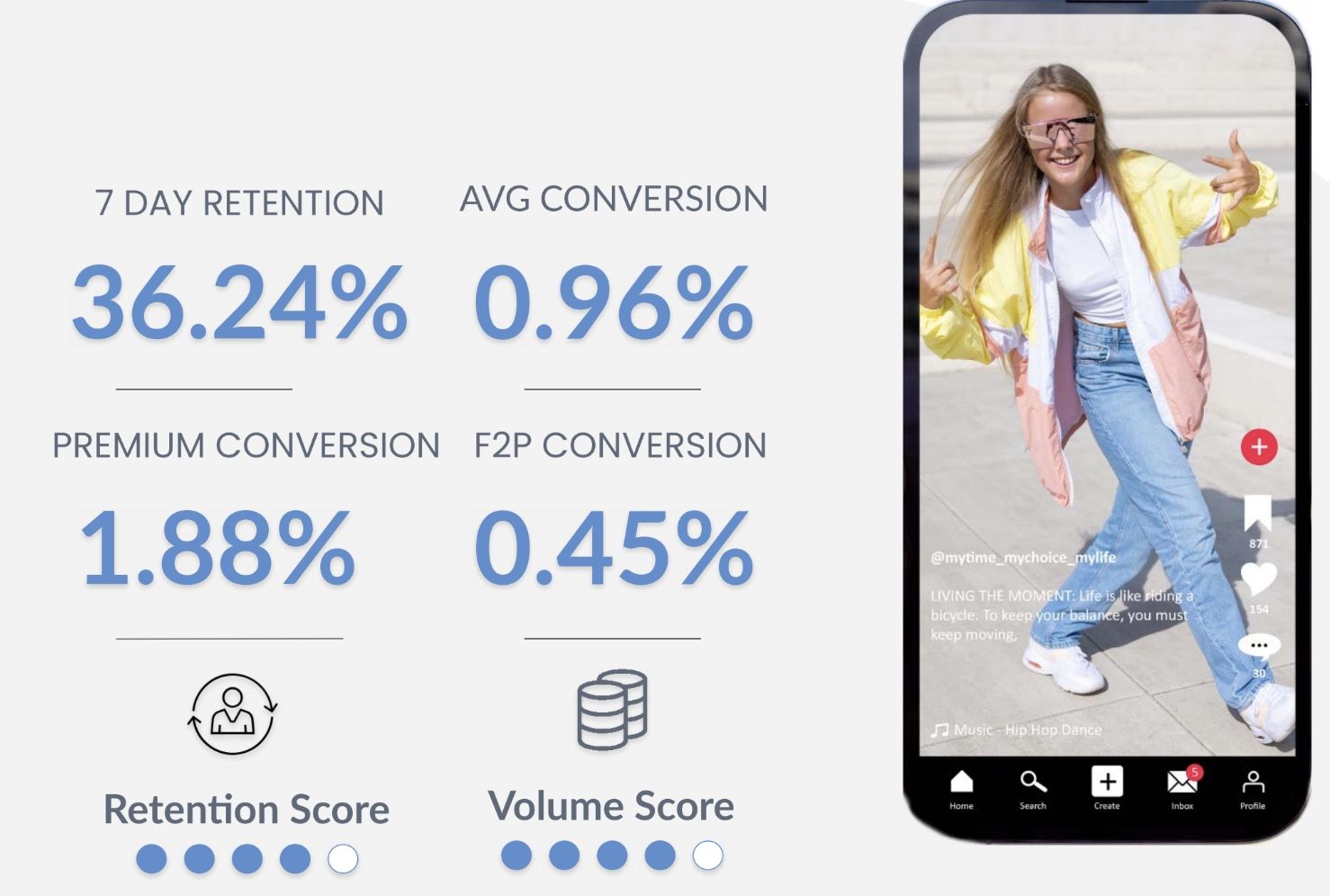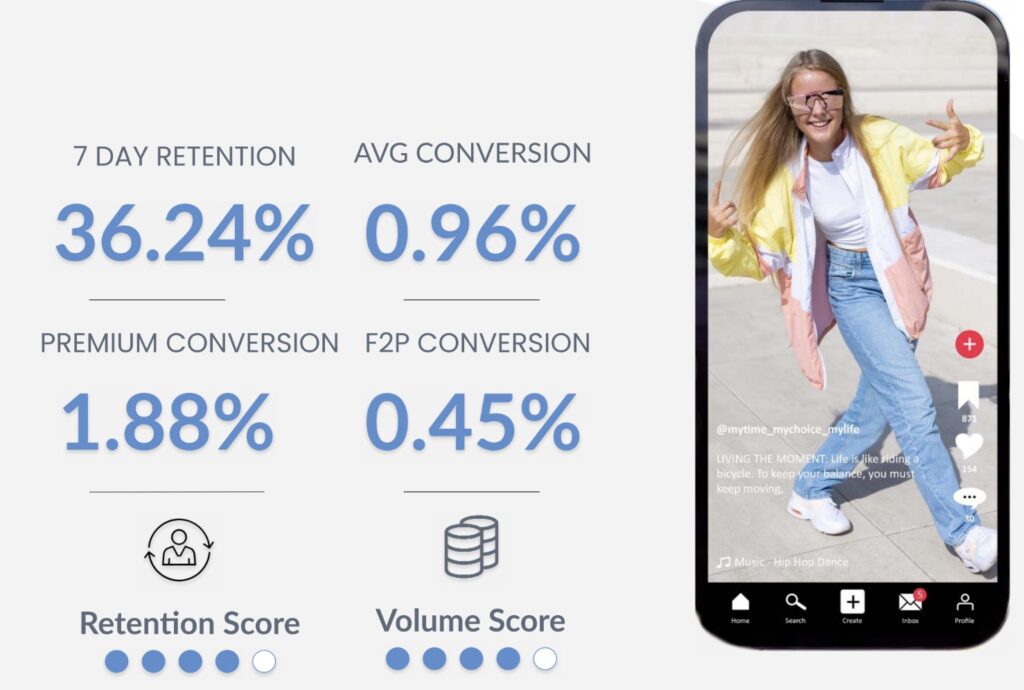 Source: Gamesight
TikTok, Twitter, Facebook, YouTube and Snapchat retention rates were 40% higher than non-social platforms. While there are many factors driving retention, these ad platforms are aligning games with their target audiences.
Conversion on YouTube is higher
YouTube had a lower volume but higher conversions compared to TikTok. The two shared similar retention and audience reach but have different audience relationships. While TikTok introduces ads to a broader audience, people also swipe past posts more quickly. YouTube had fewer impressions overall but converted users at a higher rate.
Interestingly, conversions of gaming ads were 43% higher on desktop than on mobile. The exception here is TikTok where ads performed 9x better on mobile than on desktop. Adwords was the only balanced platform in the top 5 where PC conversion rates were just 13% higher than on mobile. 
Key takeaways
TikTok usage among app marketers was up 115% from 2021
TikTok conversion rates dropped from 2.65% to 0.96%

 

TikTok, Twitter, Facebook, YouTube and Snapchat retention rates were 40% higher than non-social platforms
YouTube had a lower volume but higher conversions compared to TikTok