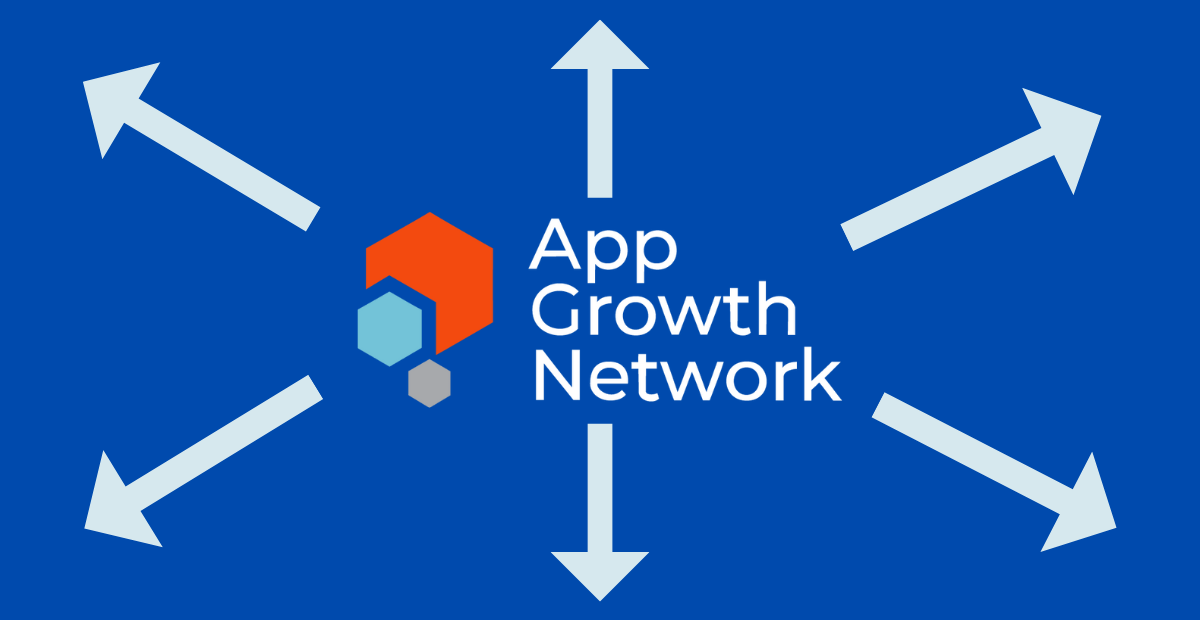 New year, new us! 🎉
As you may have seen, App Growth Network is making some BIG changes. We've slowly been rebranding our app marketing services under App Guardians, but rest assured, App Growth Network is alive and well. In fact, we're greatly expanding our portfolio of services!
AGN is now App Growth Network Ltd, a parent company made up of a network of mobile industry professionals, that will soon offer multiple branches to accelerate mobile growth. These divisions will service apps at various stages of maturity — from the earliest startups to more mature app products — that will help apps thrive no matter where they are in their app growth journey.
Here we'd like to give you a sneak peek at each division and what each one is all about:
AGN Brainery
E-learning and Training Division
AGN Brainery is all about educating and training those who are ready to level up their mobile marketing know-how.
Whether you're an app novice looking to get started with mobile growth basics or an industry veteran that's ready to catapult their career forward, we will soon be offering online courses that will help you learn the latest in mobile marketing trends and best practices. There will be a range of beginner and advanced courses in core mobile marketing areas like ASO, Apple Search Ads, and Paid UA, led by experts in the mobile marketing field.
Launching Q2 2023
AGN App Coaches
Product-Market Fit Assessment Division
For app developers and app-preneurs just starting out, one of the biggest challenges is getting ready to enter the game and start competing to win. For those who are unsure if their consumer app is ready to scale and what they need to do to get it there, we will have the AGN App Coaches division open to help!
As a client, you will receive a customized product-market fitness score based on a comprehensive product-market fit assessment survey. Once a score is determined, our mobile app growth coaches are here to guide you through the required path to success — from the earliest stages to your end goal. We'll help you figure out where your mobile app is in its journey and give your pro recommendations and action items on how to improve your app product and get it ready to reach the next level.
Launching Q1 2023
App Guardians
Mobile Marketing Agency Division
Formerly known as App Growth Network, App Guardians is the dedicated Mobile Marketing Agency that exists under the App Growth Network Ltd umbrella. We are an app marketing agency made up of experienced marketers that offer award-winning services including ASO, paid UA, data/analytics, and creative planning/development.
Visit the App Guardians site here.
AGN Think Tank
App Data and Insights Division
Our dedicated Think Tank is all about mobile analytics and data.  For all mobile apps that want to scale and benefit from sustainable growth, the only way forward is with data-driven decisions made with expert mobile data analysts at the wheel.
With AGN Think Tank's services and offerings, clients will get a detailed view of their app metrics and customized data on app-specific requirements that they can turn into actionable insights to develop next-level app growth strategies.
Launching Q2 2023
AGN Labs
Internal App Investment Division
We like to think of AGN labs as our internal app incubator. We invest in mobile apps that we believe align with our vision of improving people's daily lives and help nurture them into mature, successful, full-scale mobile apps. Our current AGN Labs portfolio has young and mid-market apps in the health & fitness, lifestyle, and finance categories with much more room to grow!
AGN AppVentures
External App Investors Division
Is the next unicorn app out there, just waiting to be discovered? Founded for passionate investors and venture capitalists looking for exciting new investment opportunities, AGN AppVentures pairs investors with mobile apps that are ready to reach the next level of greatness. These are vetted apps that have achieved the right product-market fit and need the financial backing to take it all the way!
Launching Q2 2023
For inquiries about any of our existing and/or upcoming divisions, please don't hesitate to contact us! Also, be sure to follow us on LinkedIn where we will be making all announcements of launches, services and more.