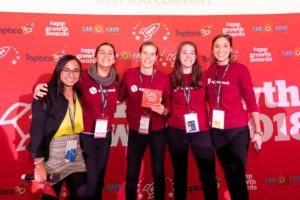 It is all systems go with the App Growth Awards 2021 and the deadline for entries is NEXT THURSDAY. ⌛
Why should you enter? Simple:
✅ It is completely FREE
✅ It is easy – you only have to answer 5 simple questions
✅ You and your company are going to look like superstars when you win
✅ You can guarantee that at least one of your competitors has entered (so they could walk away with the prize instead of you!)
We've got hundreds of entries from across the globe, ranging from publishers and developers to platforms and agencies – don't you want to make sure your company is on that list?
Here is the full list of categories to choose from:
App Advertising Platform
App Analysis Platform
App Data Platform
App Engagement Platform
App Growth Innovation
App Marketer of the Year
App Marketing Agency of the Year
App Video
Fastest Growing App
Growth Team of the Year
Retention Campaign
Influencer App Campaign
ASO Tool
ASO Agency of the Year
User Acquisition Company
App Leader of the Year
App Store Marketing Campaign
Social App Campaign
Health & Fitness App Campaign
Finance App Campaign
E-commerce App Campaign
Entertainment App Campaign
IF YOU DO NOT ENTER, YOU CANNOT WIN! Take ten minutes before the deadline next Thursday 21st October to submit your entry at no cost and then you can start planning your victory speech.
We look forward to seeing your entries!