Spending on apps is estimated to hit $129 billion in 2022 a slight drop of 2% from $131 billion in 2021. That's according to the latest roundup by data intelligence company data.ai. Despite economic headwinds, app installs rose in 2022. Let's dive into the data.
The competition among apps is ramping up
Gross revenues for the App Store and Google Play were down by 2% compared to 2021. Around $83 billion of total revenues were attributed to iOS while the remainder was generated by Android apps ($46 billion).
While Apple retained its lead over Android, it didn't expand its position any further. Around 65% of dollars spent in-app during 2022 will come from iOS users. Spending on mobile games was very similar to last year's despite the economic slump.
App adoption on the rise
App installs jumped 9% to around 151 billion in 2022, up from 140 billion in 2021. Google Play was a major driver of app downloads accounting for 73% while spending amounted to just 28% of the global total.
Global app downloads are growing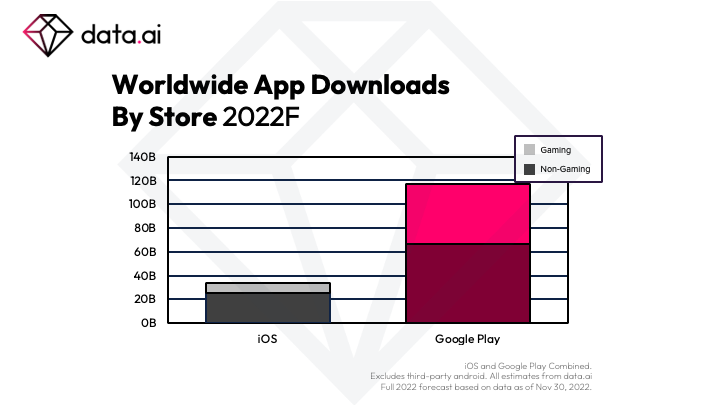 Source: data.ai
New downloads on Google Play were up 12% over the previous year reaching 117 billion. Apple installs grew a meagre 1% to 34 billion. 
Among the top apps for downloads in 2022 were social apps Instagram, Facebook and Snapchat. Shopping apps such as Shopsy and Meesho also ranked in the top 5. 
For consumer spending and monthly active users, TikTok ranked top. Video and dating apps saw some of the highest consumer spending. Monthly active usage was more broadly spread across utility, social and shopping apps.
Social apps scored top for downloads while video apps ranked highest for consumer spending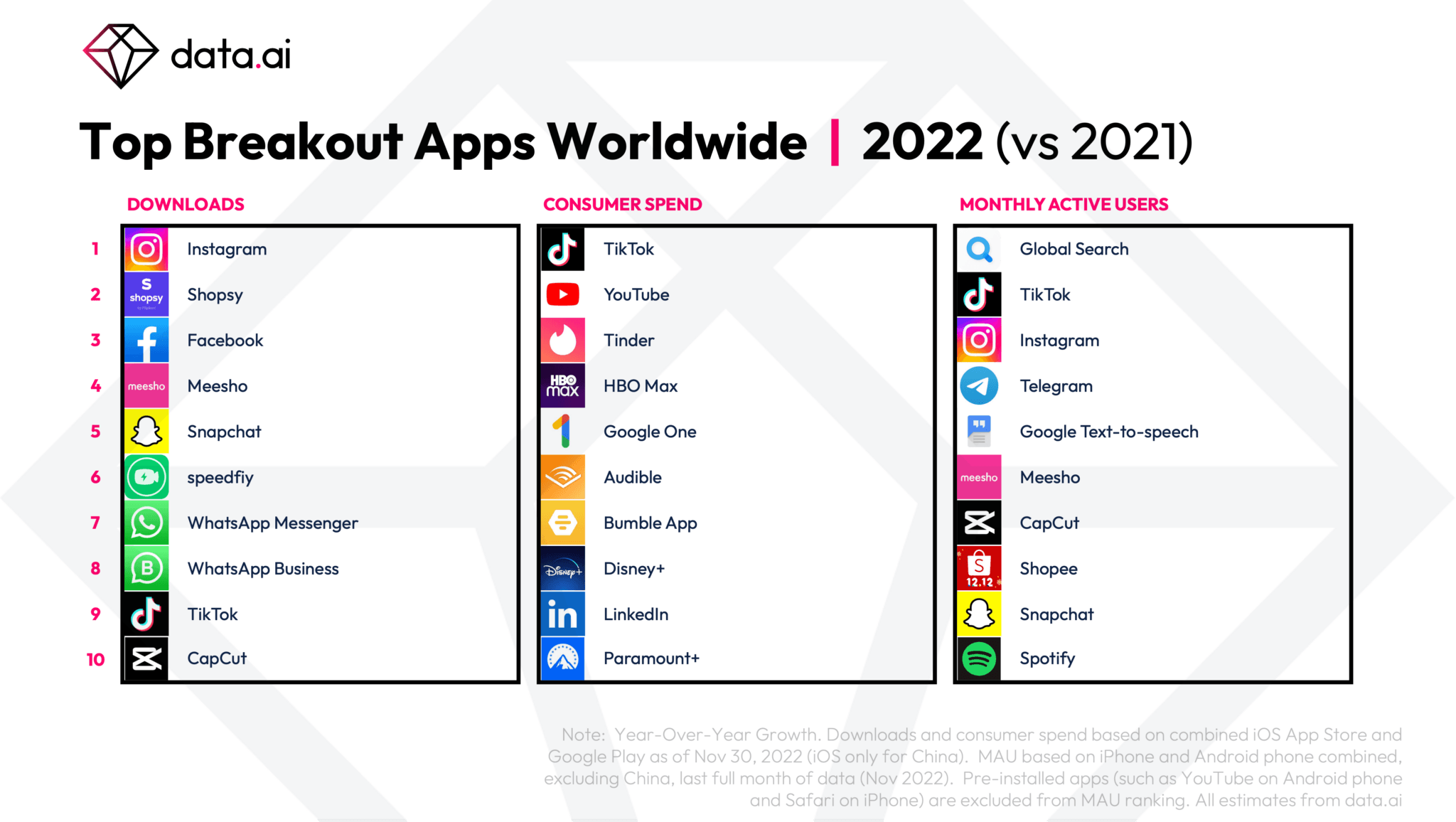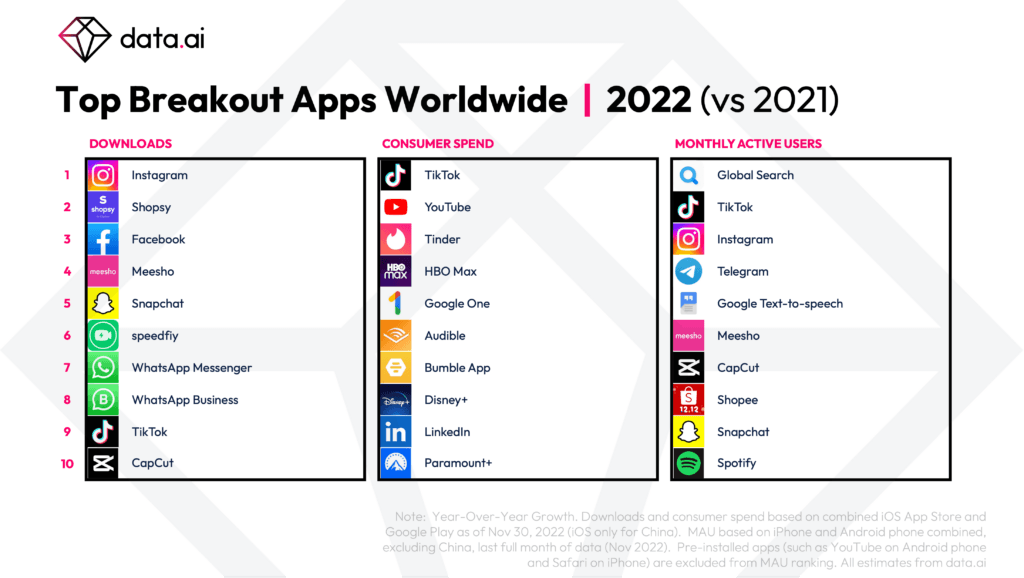 Source: data.ai
Interestingly, users are spending most of their time in the Global Search app. 
Gaming titles that performed exceptionally well include Stumble Guys (downloads), Honor of Kings (consumer spend) and ROBLOX (MAUs). 
Key takeaways
Spending on apps to reach $129 billion in 2022
Gross revenues for the App Store and Google Play were down by 2% compared to 2021
App installs jumped 9% to around 151 billion in 2022