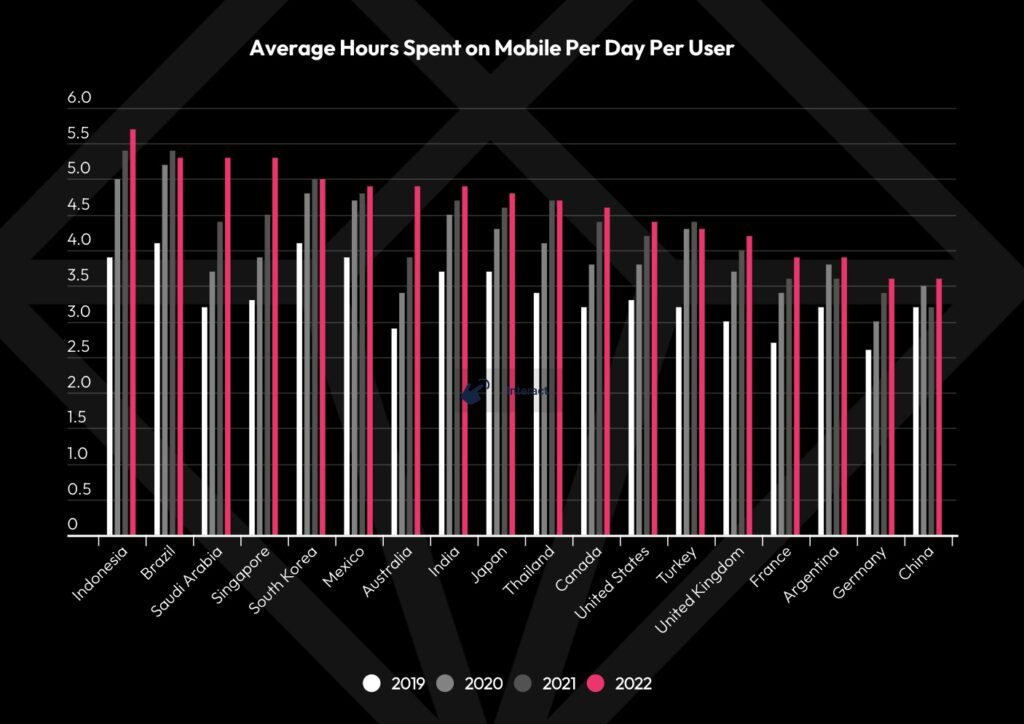 In 2022 mobile ad spending jumped 14% to $336 billion globally despite the worsening macroeconomic situation. That's according to the latest data from mobile and app expert data.ai, formerly App Annie. So what's the outlook for 2023?
Mobile ad spend growth hampered by economy
As users are spending more time in apps than ever before with total hours surpassing 4 trillion in 2022 on Android alone, mobile ad spend will continue to grow to $362 billion. That's a 7.5% year-on-year rise from 2022, half of the previous year's growth. Spending is expected to be stifled by the economic situation. 
Global mobile ad spend prediction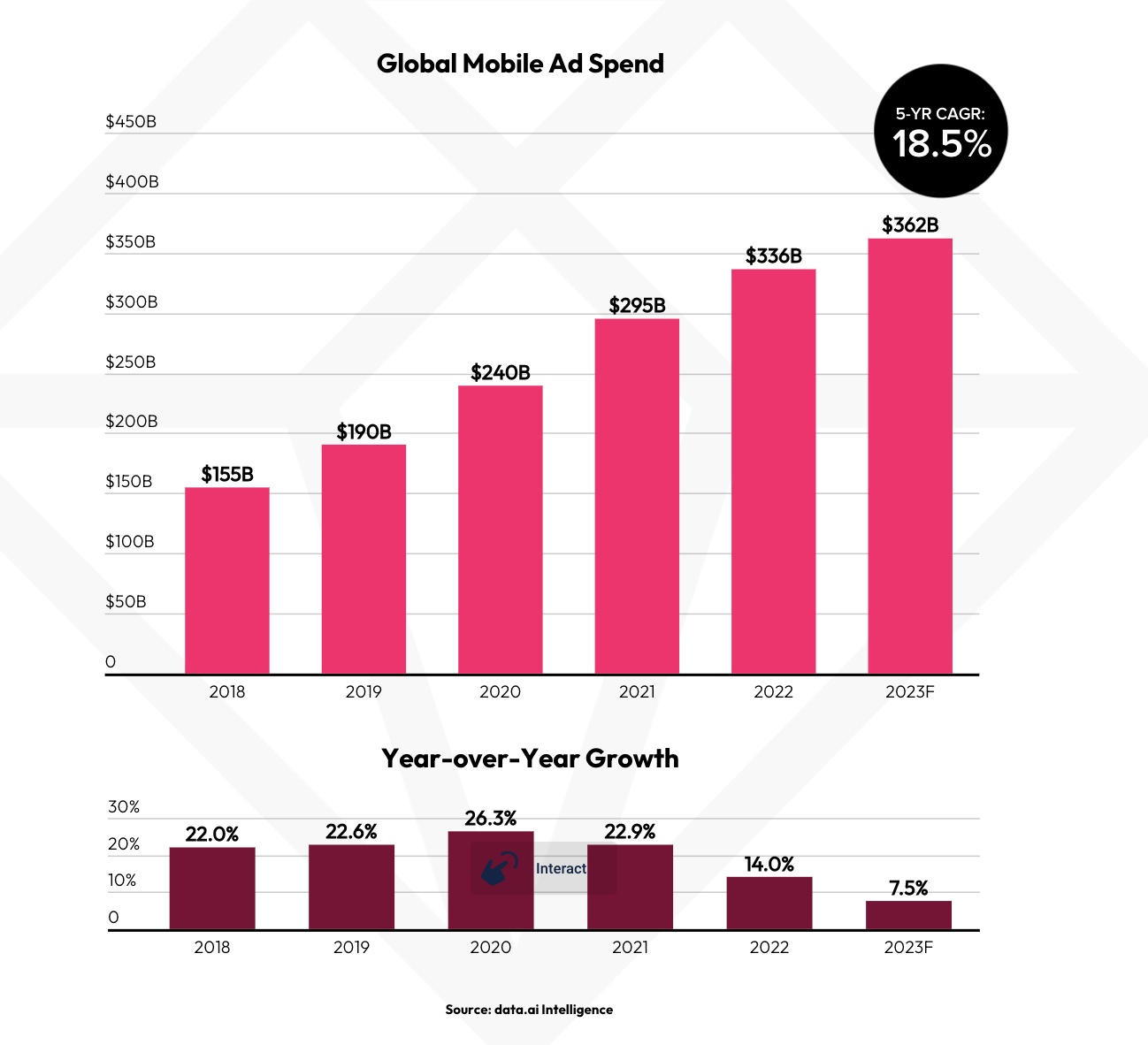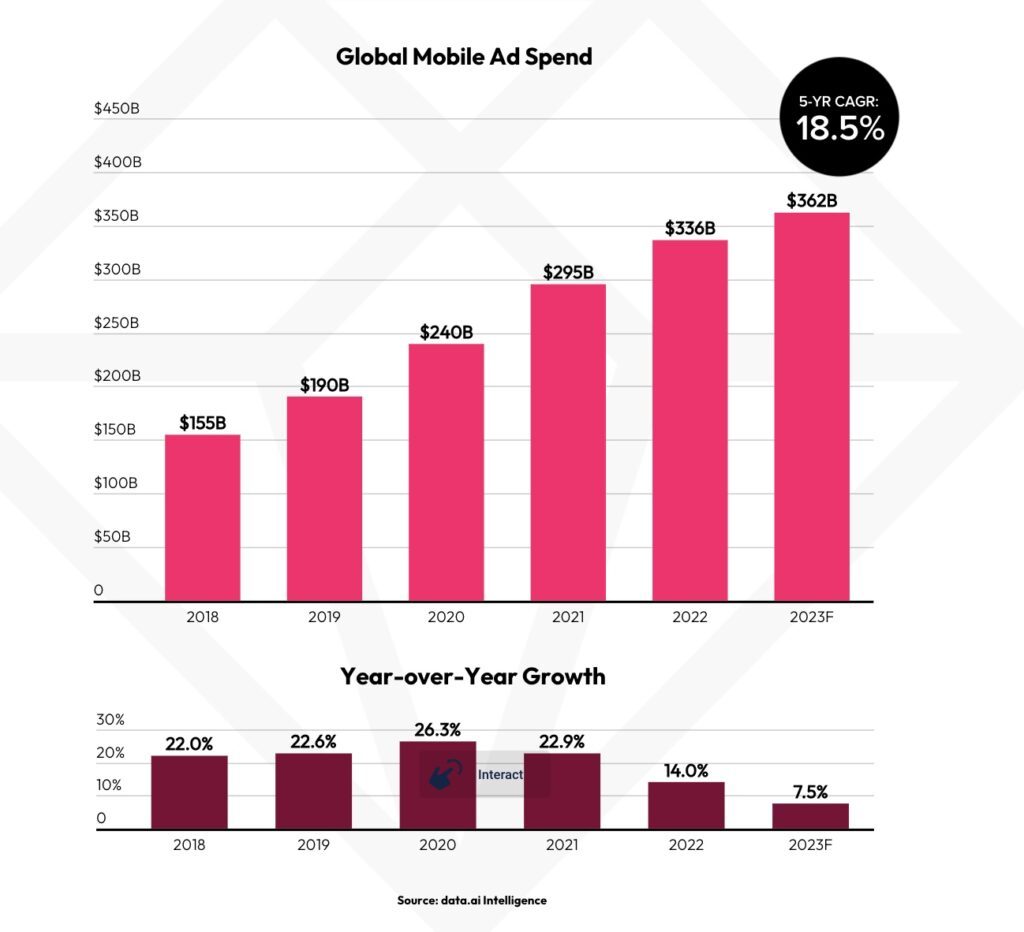 Source: data.ai
This also affects consumer spending as gamers have less disposable income to put toward their favourite games. However, non-gaming apps are predicted to continue to attract serious cash. Among the top categories for spending and hours spent are entertainment and social media apps. 
App downloads and time spent are hotting up in newer markets
While consumer spend on apps dropped 2% in 2022 globally, Taiwan, Brazil, Hong Kong, and Mexico bucked the trend at 15%, 22%, 34% and 17%, respectively. Downloads jumped 11% last year with Pakistan seeing the highest jump at 35%. Standout app categories were utility, entertainment and finance apps. It's evident that a growing number of people are gravitating toward using their mobile devices to manage their everyday lives. 
Top app subgenres for spend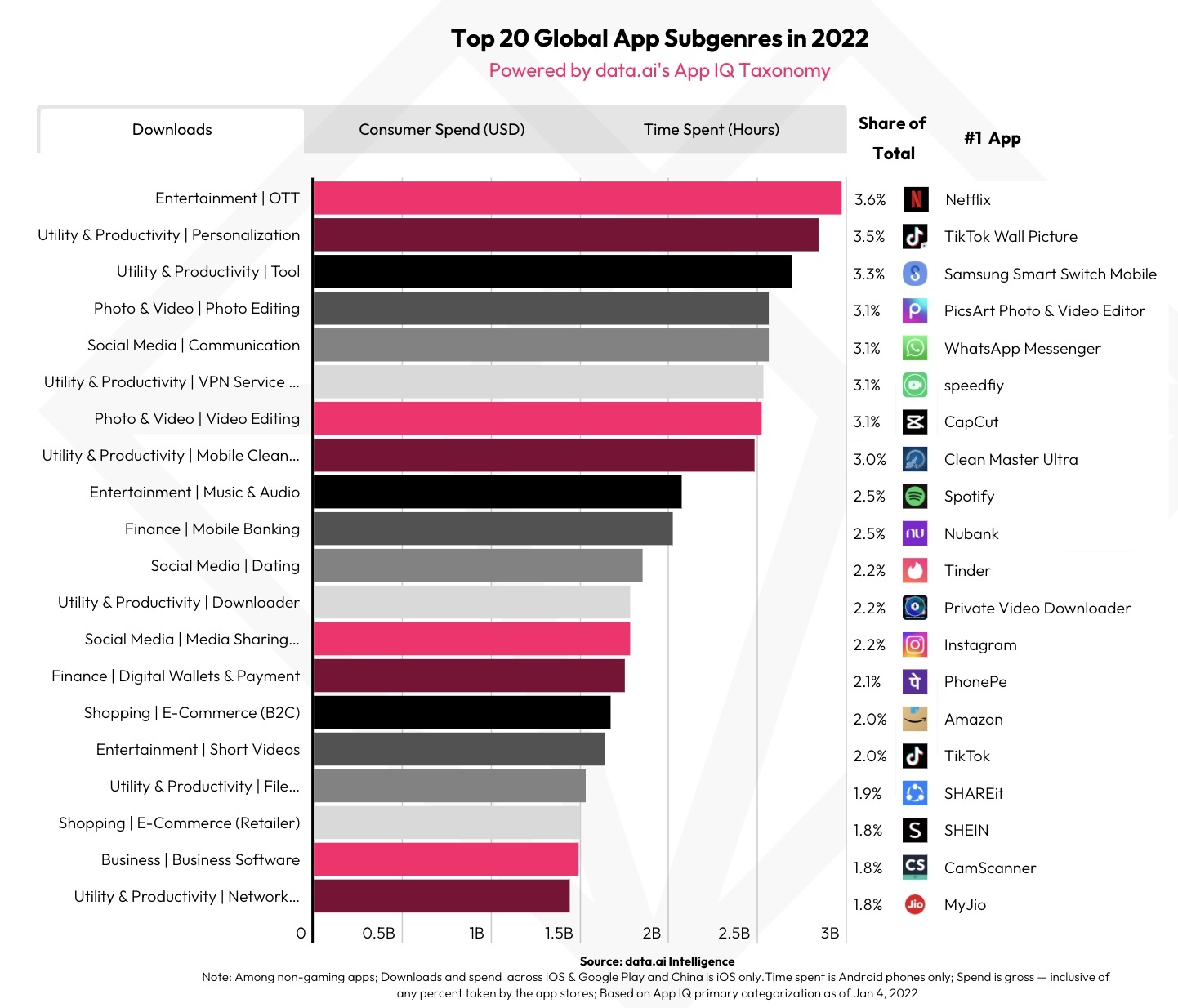 Source: data.ai
Users are also spending considerably more time in apps. However, there are three distinct categories that make up 50% of time spent. They are communication (social media), short videos (entertainment) and video sharing (entertainment) apps. In gaming, top categories were sandbox games like Roblox and Minecraft. Consumers spent 27% more time playing them.
Time spent versus consumer spending by app category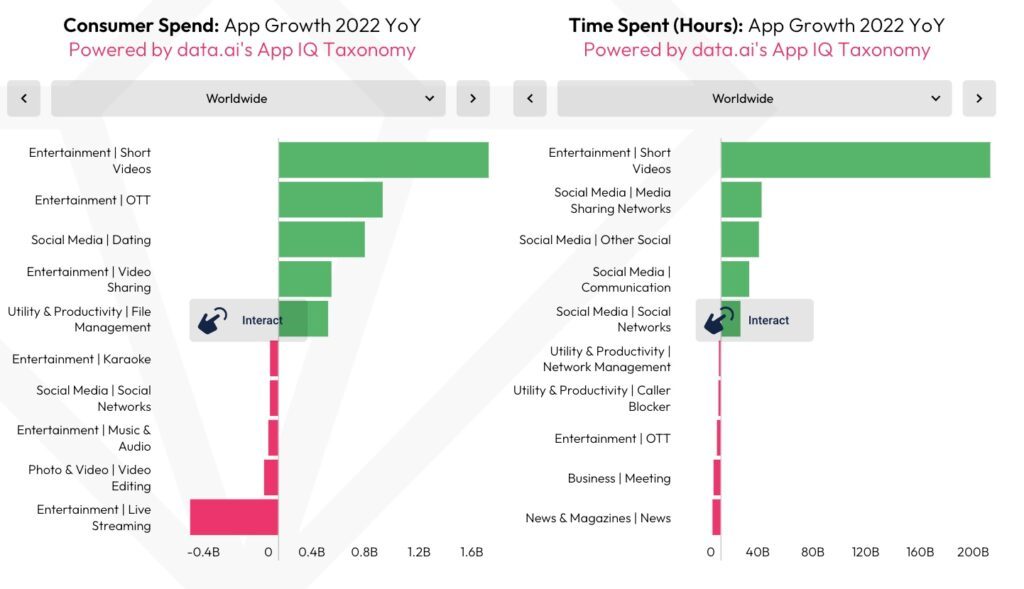 Source: data.ai
Key takeaways
In 2023 mobile ad spending will continue to grow to $362 billion, a 7.5% year-on-year rise

 

Consumer spending on apps dropped 2% in 2022
Downloads jumped 11% in 2022