Driven by the prevalence of mobile devices and apps in APAC, consumers in the region are spending more time in-app than ever before. 
And advertisers have been quick to catch up with 80% already using programmatic in-app ads as part of their media plans. 
According to the The State Of In-App Advertising In APAC reports from PubMatic, 20% of the average digital ad budget now goes to mobile in-app while 17% is distributed to mobile web.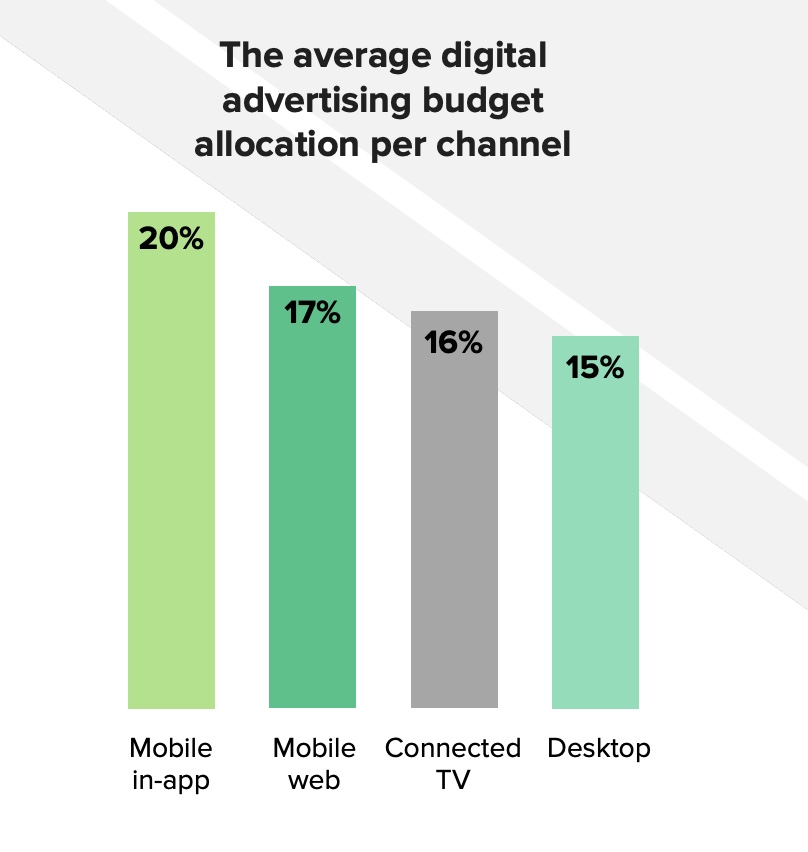 The report also found that 39% of in-app ad budgets are allocated to direct-buy in-app while 32% go to programmatic in-app.
When asked about their in-app ad allocation plans, marketers said they spend most of their budgets on social media ads (28%) followed by in-app video ads (25%) and display ads (25%).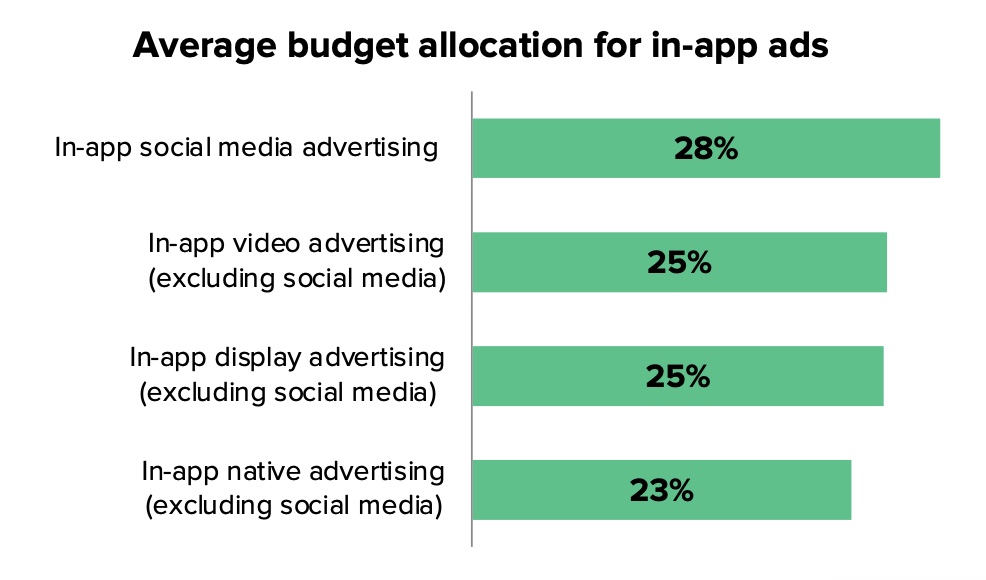 APAC advertisers are focusing their programmatic in-app purchases on video streaming and retail apps while the gaming market continues to be overlooked by marketers outside of gaming, despite there being considerable value in gaming apps.
Among the top challenges advertisers encountered with programmatic in-app ads were data privacy that limited the data they could collect (39%) and changes made to IDFA (37%).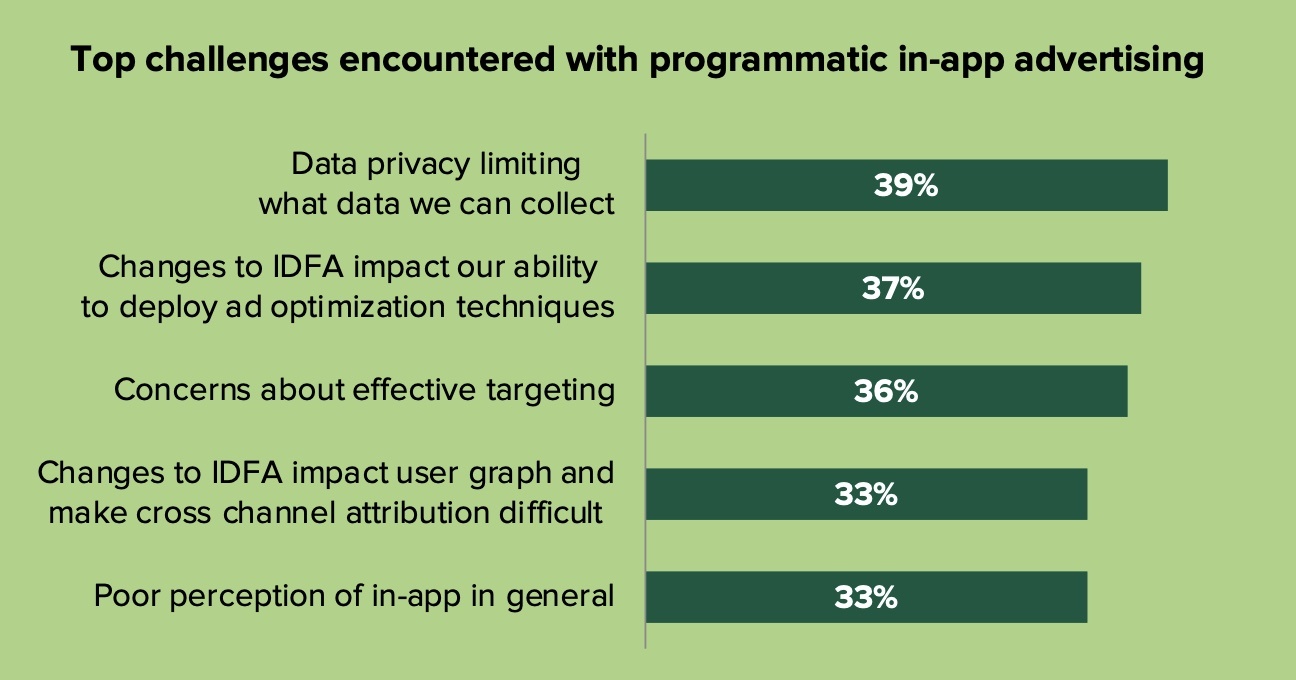 The study also found that 53% of budgets are allocated towards branding now and in-app video advertising KPIs with a long-term orientation such as brand awareness and brand affinity are becoming more widely used.
Advertisers reported that in-app ads delivered higher engagement (45%), better reach and frequency caps (44%), better audience targeting (43%), and audience targets (41%).