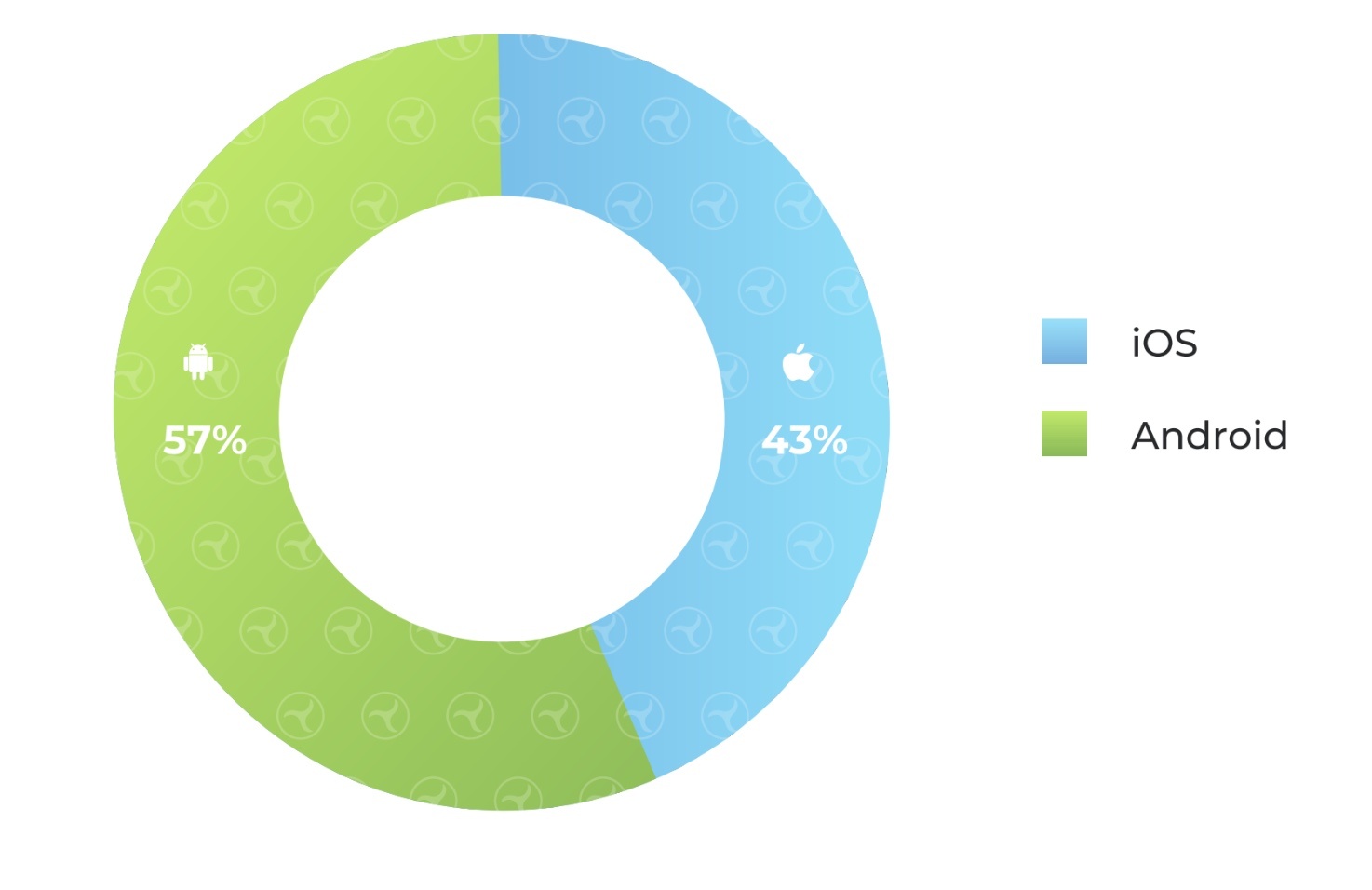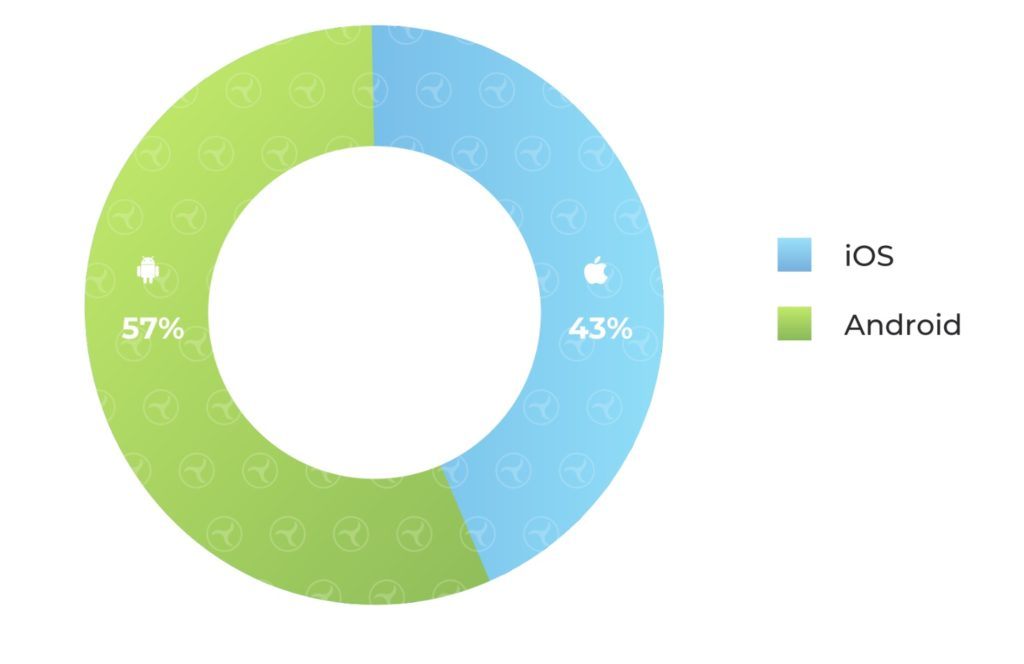 Hypercasual games have been a rapidly expanding mobile app genre, experiencing stable growth over the last few years, accounting for approximately a third of downloads of the top 100 games globally in 2021. 
Hypercasual games feature simple play based on traditional arcade games. It's precisely this minimalism that has made it easier for app developers and publishers to launch their own hypercasual titles. 
Now a new report from mobile gaming ad experts Tenjin shows that Android reached an all-time high 57% share of hypercasual advertising spending. 
Android vs iOS ad spending
The latest Hyper-Casual Benchmark Report for Q3 2022 reveals that Android gained 7 percentage points of ad spend share in Q3 2022 versus Q1. iOS ad spending was 43% for hypercasual titles. 
Median cost-per-install (CPI) was still higher on iOS than Android at a difference of $0.10. However, that's down from an average of $0.15 over the last four years which signals that Android is becoming more competitive.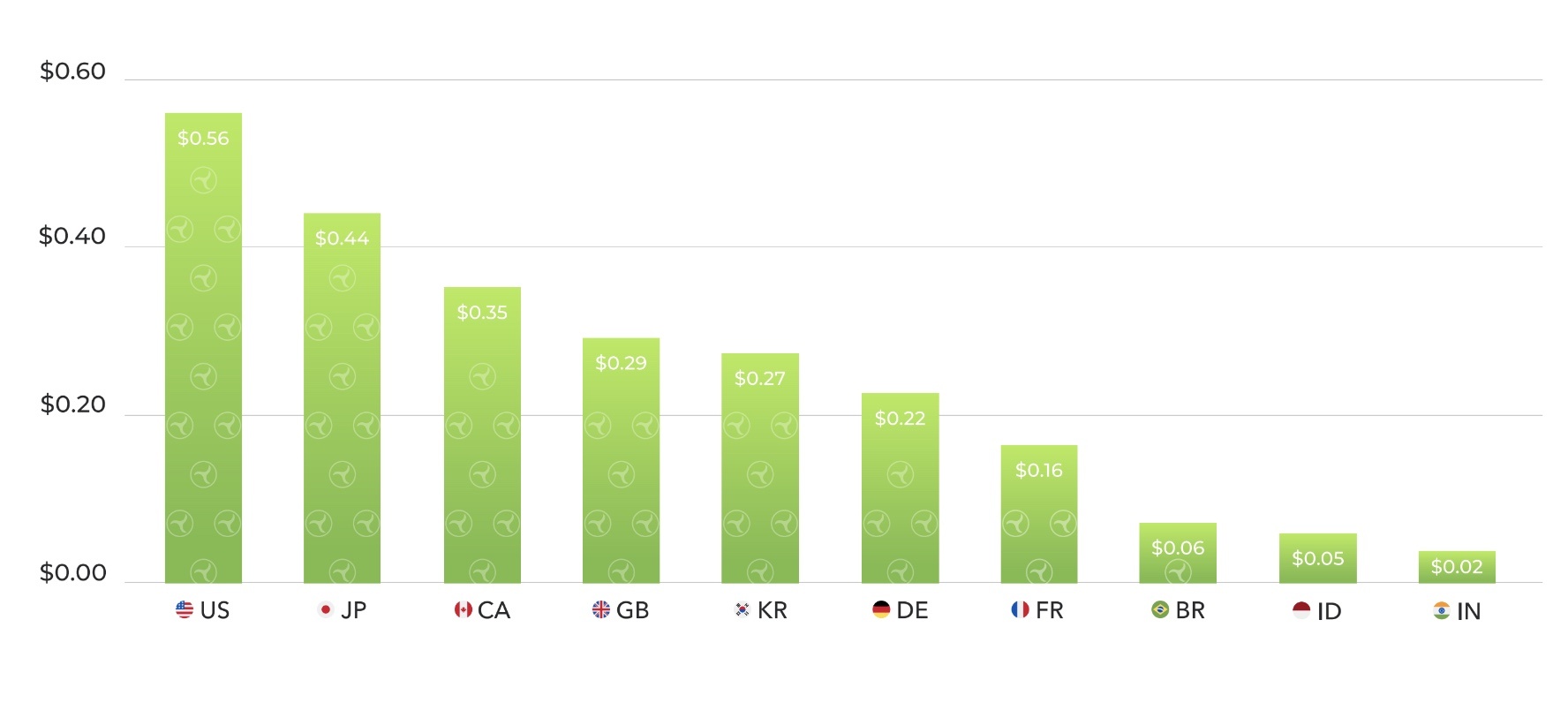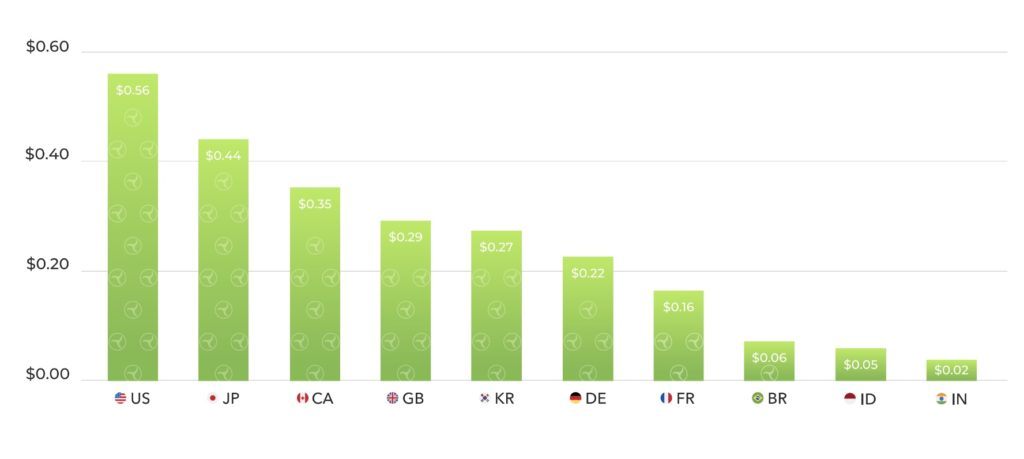 US and Japan lead for ad spending on Android
Taking a closer look at the regional breakdown of ad spending in hypercasuals, Tenjin found that the US, Japan and Brazil were the top three in Q3 2022 for Android with a median CPI of $0.56, $0.44 and $0.06, respectively. Brazil's very low CPI makes it one of the top potential markets for Android developers and marketers. 
Brazil's low CPI also opens opportunities for iOS marketers
The US ($0.71), Japan ($0.66) and UK ($0.39) were the top three countries by advertising spend in Q3 2022 for hypercasual games. Brazil's median CPI of just $0.14 also makes it a top opportunity for iOS developers.
Mintegral has lowest CPI on Android
An overview of the top 10 ad networks by ad spend shows that Mintegral had the lowest CPI of just $0.08 for Android while Meta was the most expensive at $0.30. On iOS, Unity Ads was lowest for CPI at $0.15 followed by Mintegral at $0.19. Apple Search Ads are the most expensive on iOS ($0.62).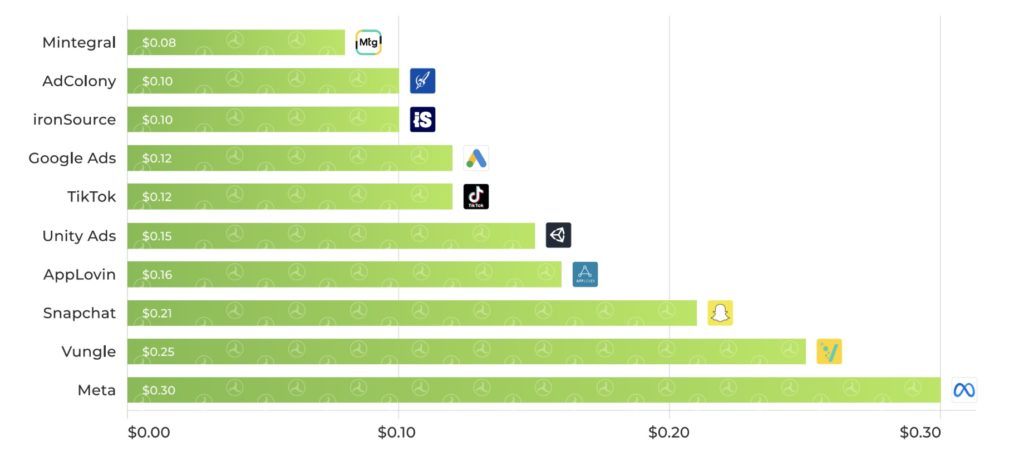 "This data comes from many thousands of hyper-casual mobile games, offering devs useful insights on where their user acquisition spend can be targeted for maximum impact," said Roman Garbar, Marketing Director at Tenjin. "On a macro level, it also indicates increasing ad spend and CPIs on Android, continuing the recent trend of Android ascendancy, although retention remains considerably stronger on iOS."
Retention is higher on iOS
Day 1 and day 7 retention rates are higher on iOS compared to Android. Day 1 retention of the top 2% of games was 51% on iOS and 42% on Android while day 7 retention on iOS was 22% and 16% on Android. Low retention at around the one week mark is a common issue among hypercasual titles. It's also one of the reasons why developers are beginning to add more in-depth gaming content to keep users playing for longer.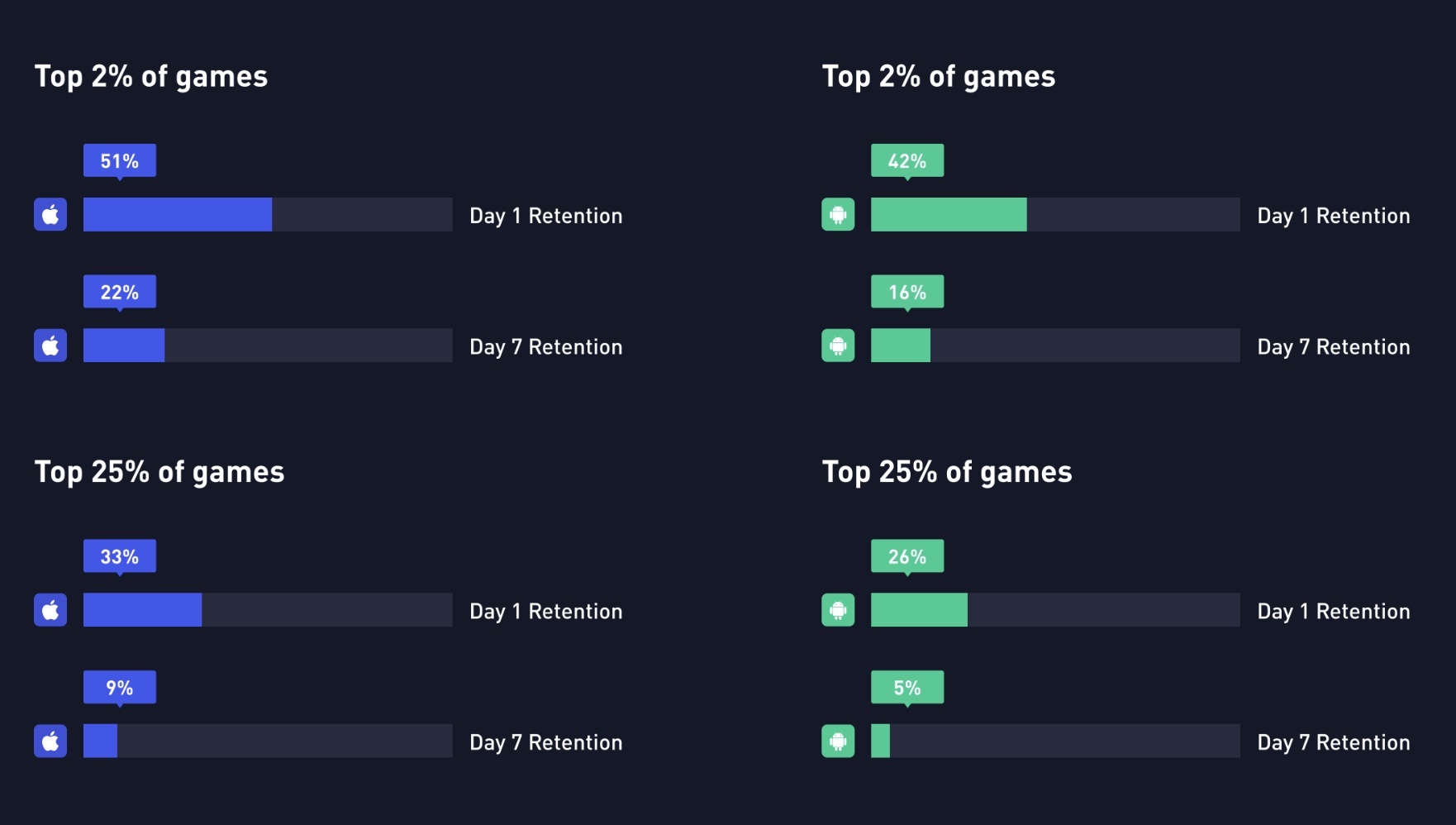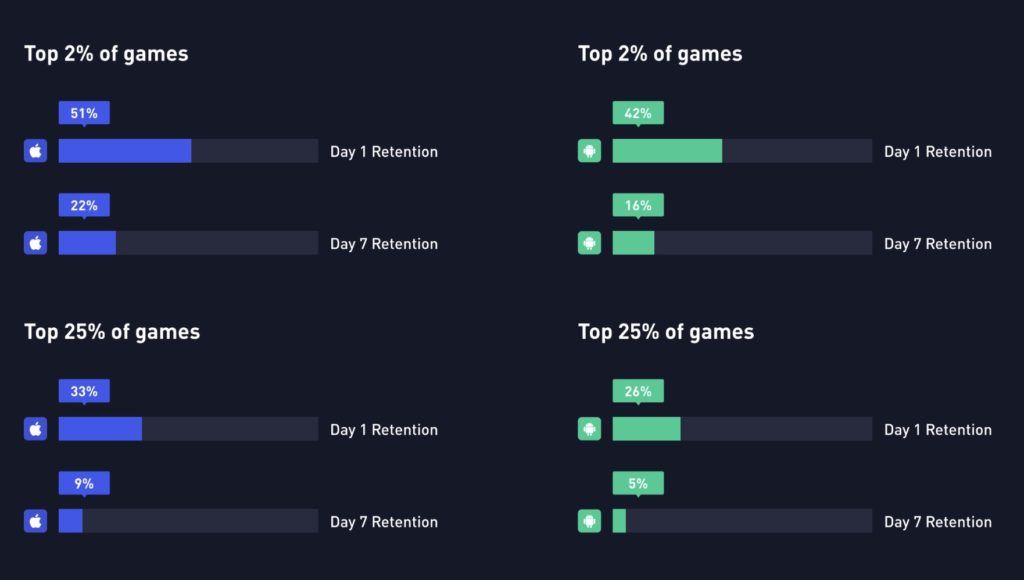 Key takeaways
Android jumps to 57% share of hypercasual advertising spending

CPI is higher on iOS and Android

Brazil provides opportunity with very low CPI relative to ad spend

Mintegral has the lowest CPI on Android.

Unity Ads has the lowest CPI on iOS.

Day 1 and day 7 retention are higher on iOS than Android