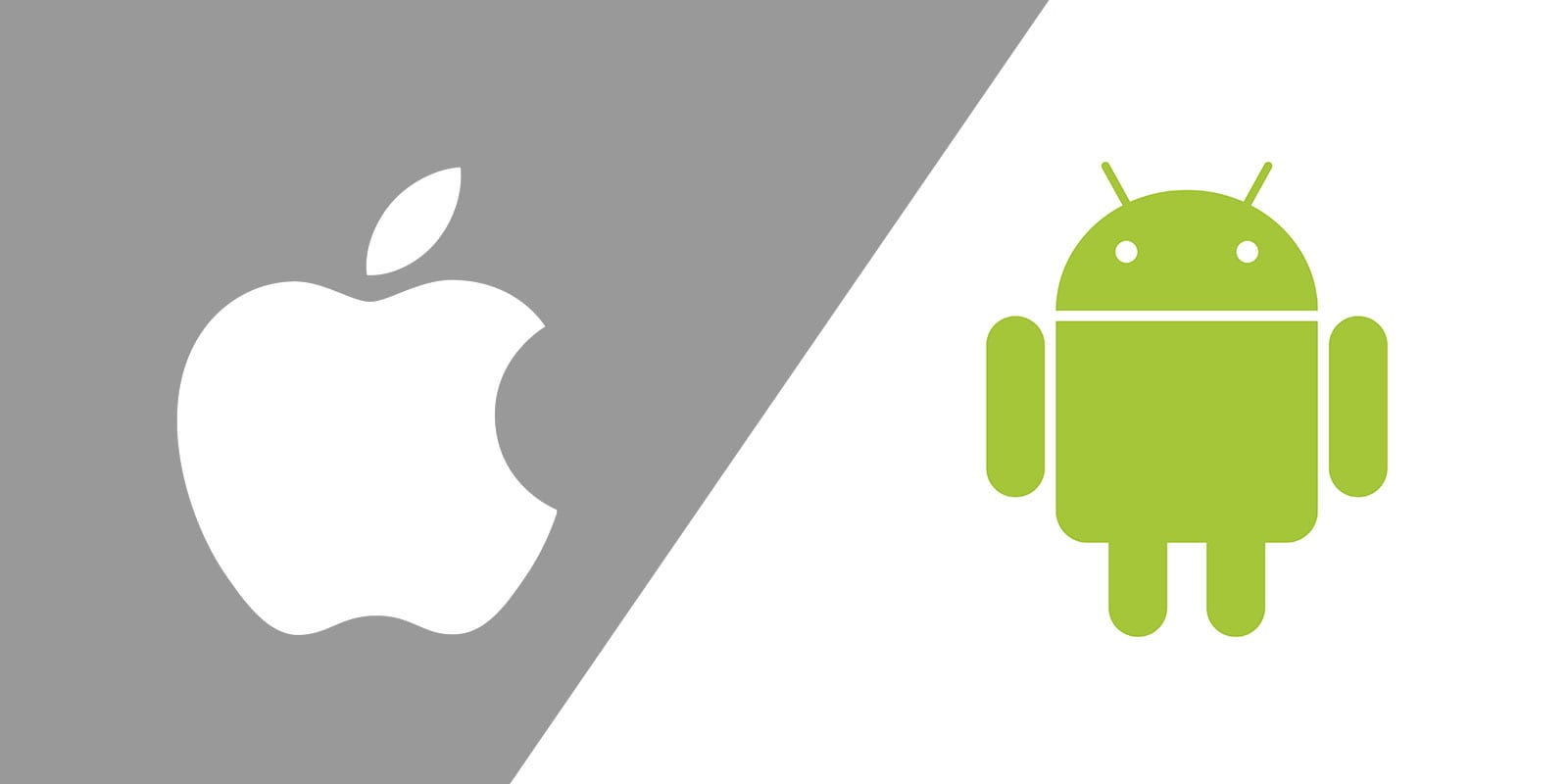 The number of app publishers utilising ads in the App Store and Google Play increased by 2x in 2022, up from 60,000 in 2019. A report from in-app advertising company Apptica also sheds light on the top creative formats and app categories across both stores. 
Publishers on Android outrun those on iOS
Out of the 120,000 publishers advertising in 2022, 29% covered iOS and 71% used Android. The maximum number of creatives for one publisher were around 1.8 million on Android versus just 56,000 for iOS. 
Number of advertisers and publishers on iOS versus Android in 2022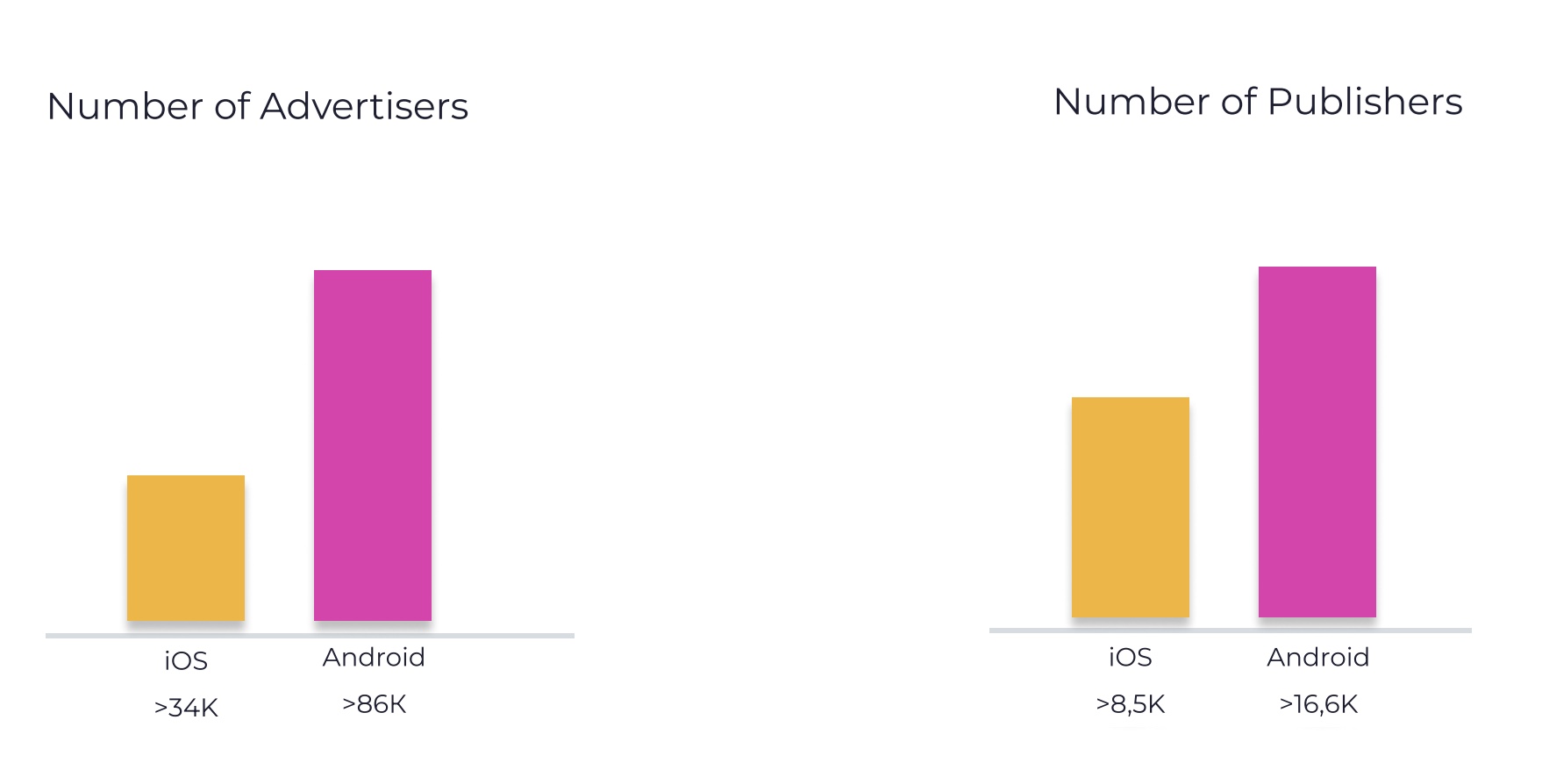 Source: Apptica
Perhaps unsurprising, games led with over 69% of advertising traffic on the App Store and 56% on Google Play. Within games, casual titles saw the biggest traffic share on iOS while puzzle games attracted higher traffic on Android. 
Casual =is a dominant category for traffic on both iOS and Android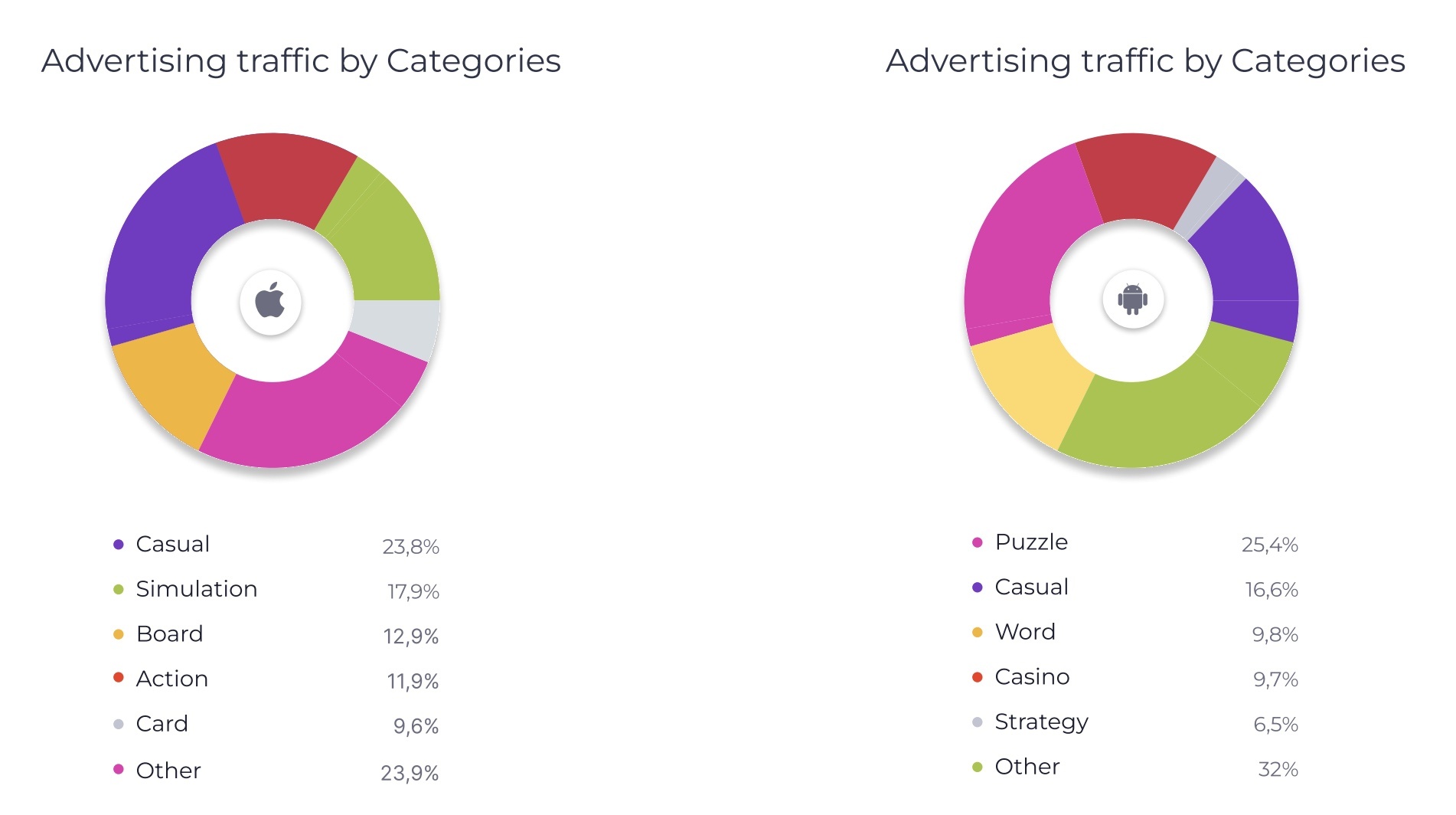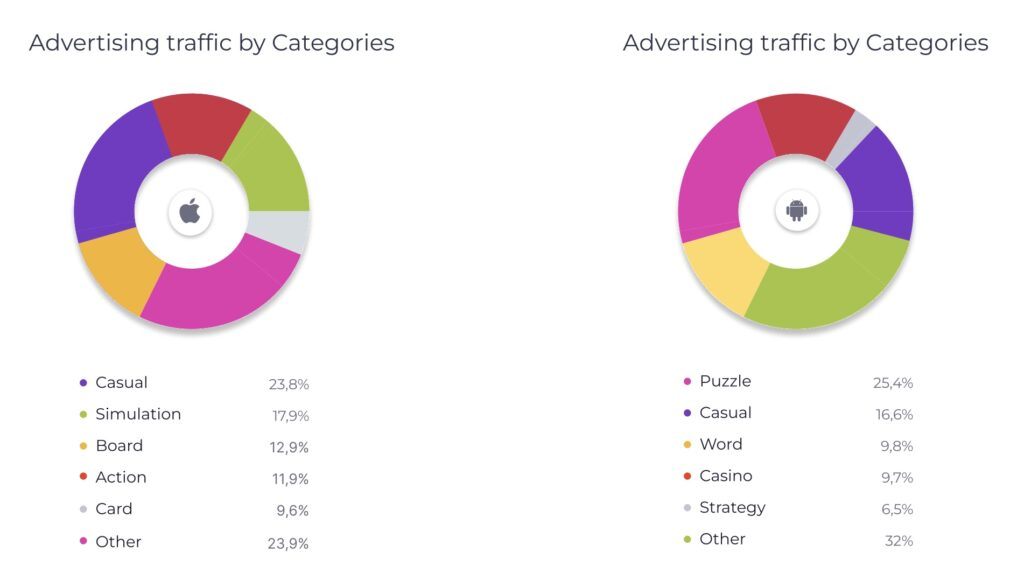 Source: Apptica
The apps with the biggest buying traffic focused on three categories. They were games, shopping and social. 
Although the majority of advertisers have a bigger share on Android, some apps such as Royal Match give clear preference to iOS. BigoLife is a title that divides its presence more equally. 
Android publishers test more creatives
Interestingly, publishers tend to test more creatives on Android with the gap between creatives ranging from 2 to 124 times among the top 20 publishers. 
Apptica says it caught more than 14.6 million creatives of which 80% were running on Android.
The distribution of formats of creatives differed between the platforms. Video leads on iOS at 60% while image is being utilised preferably on Android (59%). 
Android advertisers prefer image over video formats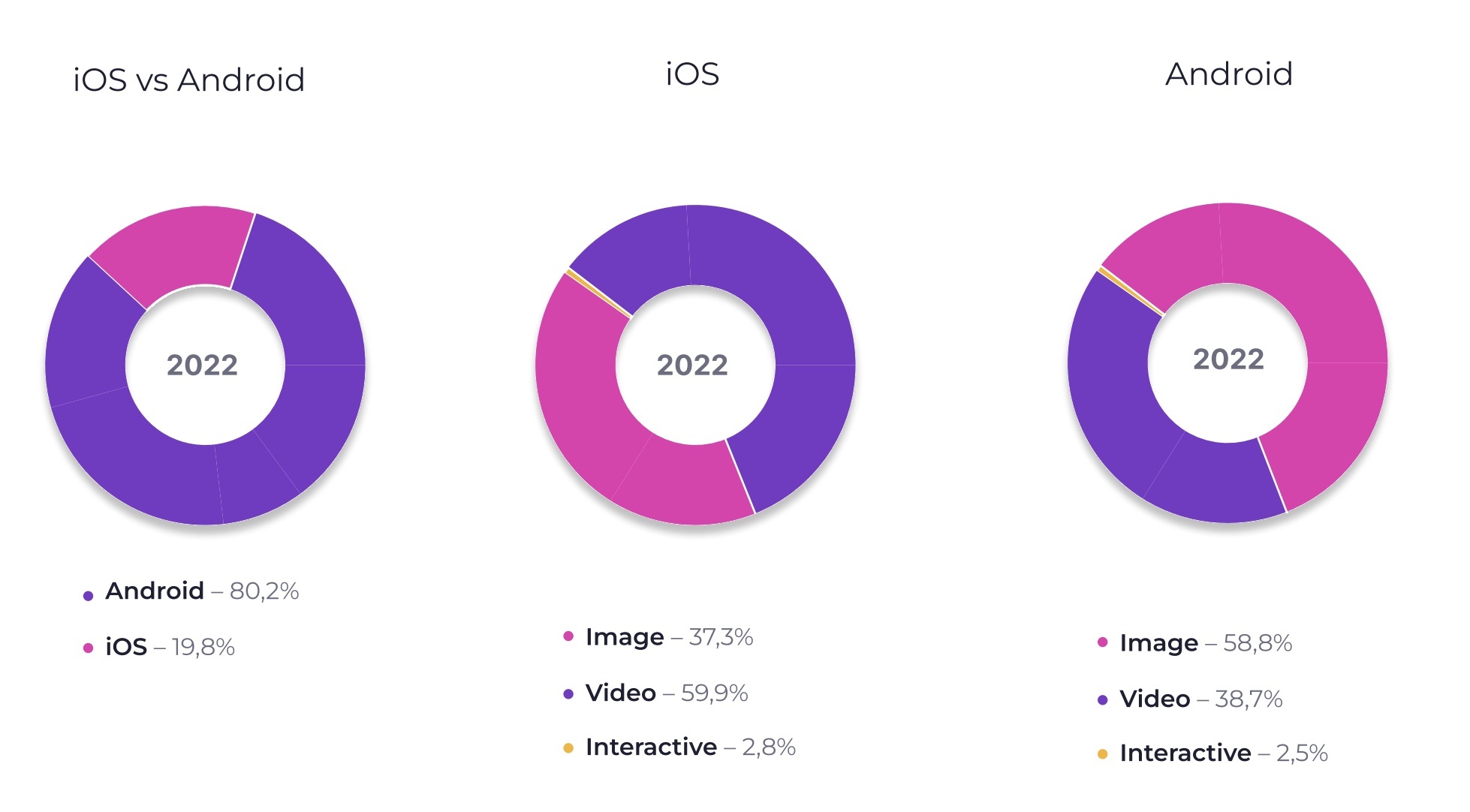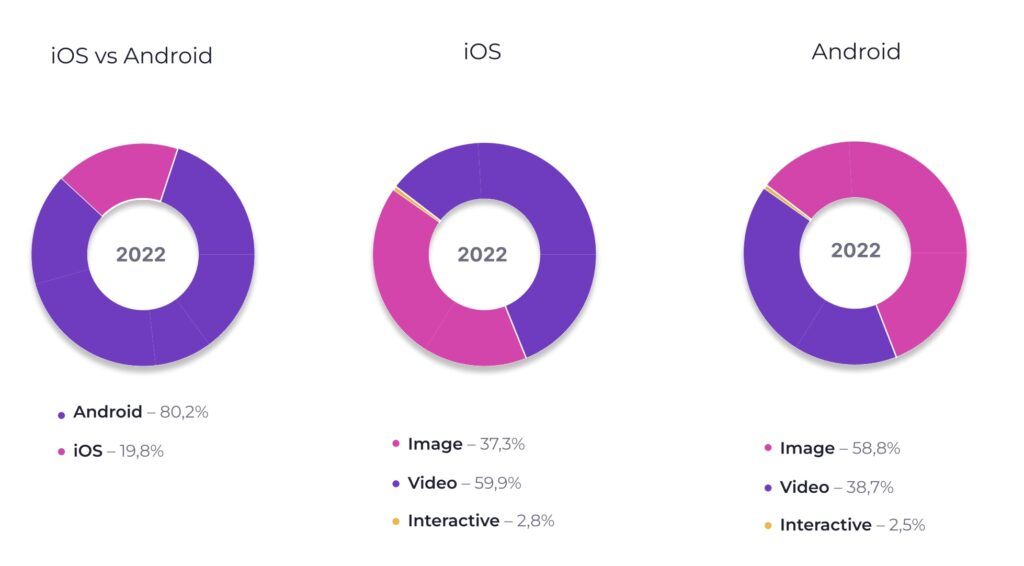 Source: Apptica
Interactive creatives attract similar shares on both at 2.8% and 2.5% on iOS and Android, respectively. 
Key takeaways
Number of app publishers advertising on the App Store and Google Play increased by 2x in 2022
Games led with over 69% of advertising traffic on the App Store and 56% on Google Play
Publishers test more creatives on Android than iOS