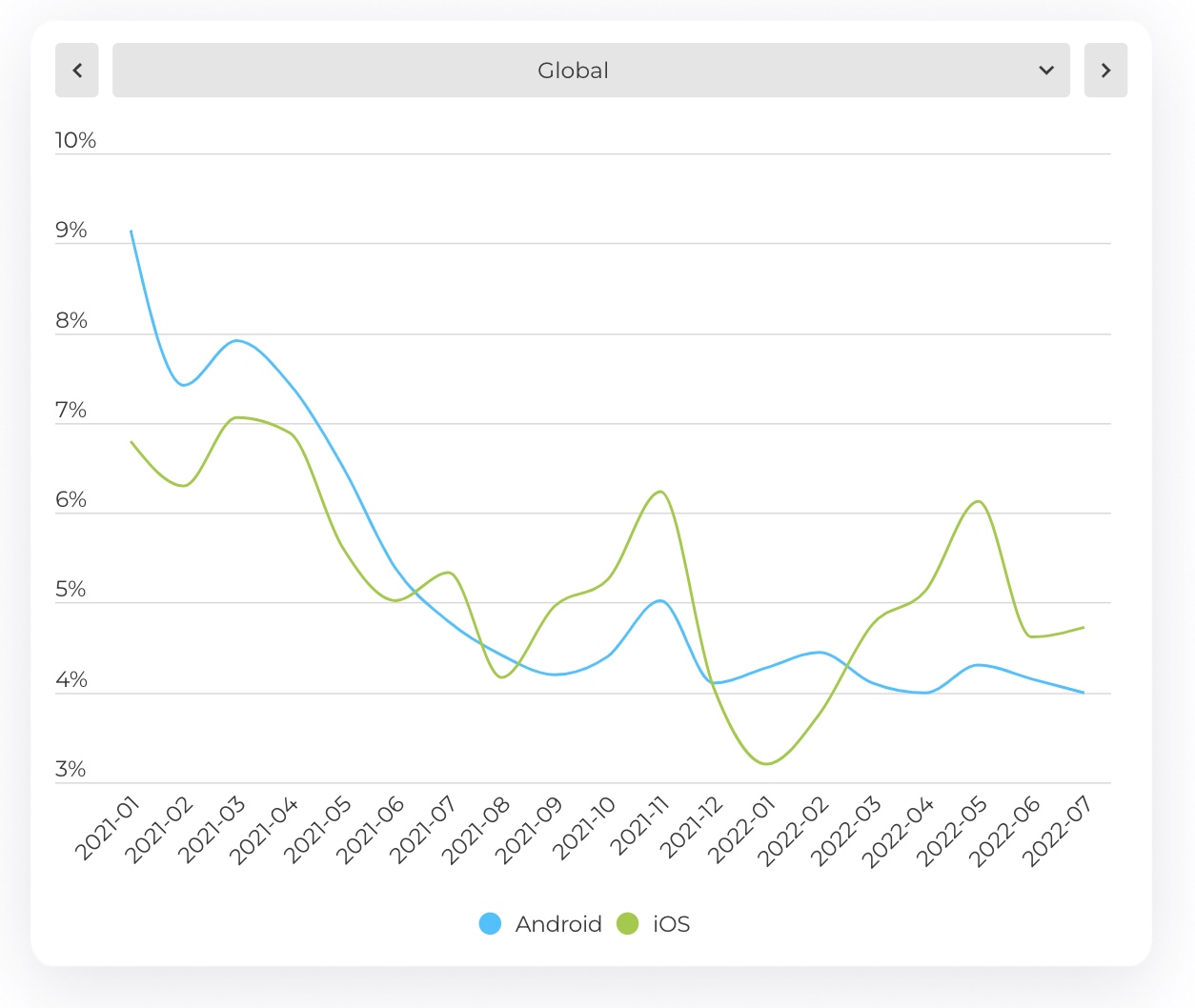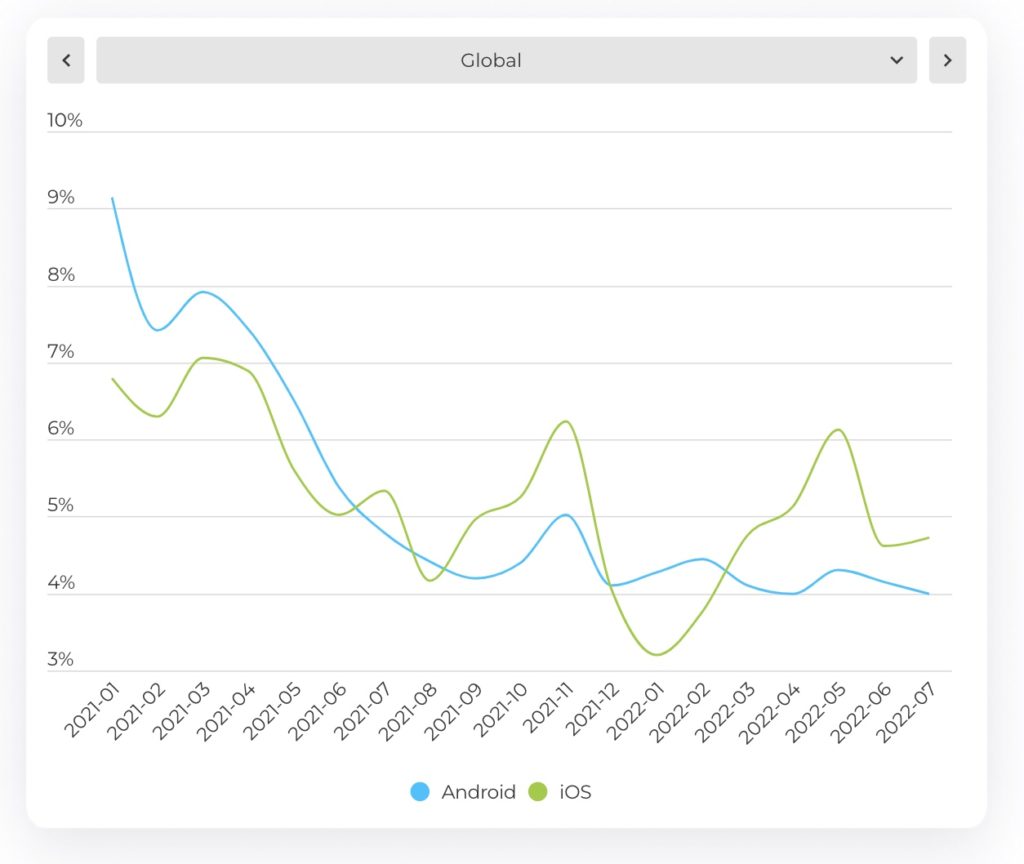 eCommerce app marketers spent a whopping $6.1 billion to acquire users while globally ad spending dropped more than 50% compared to the previous year in light of rising iOS media costs. 
That's according to the latest State of eCommerce App Marketing report from app experts AppsFlyer. 
App install ad spending in eCommerce apps dropped 55% on Android and 53% on iOS between January 2021 and January 2022.
Android eCommerce app installs fell 5% globally with the exception of India which gained significant traffic. iOS installs dropped 4%.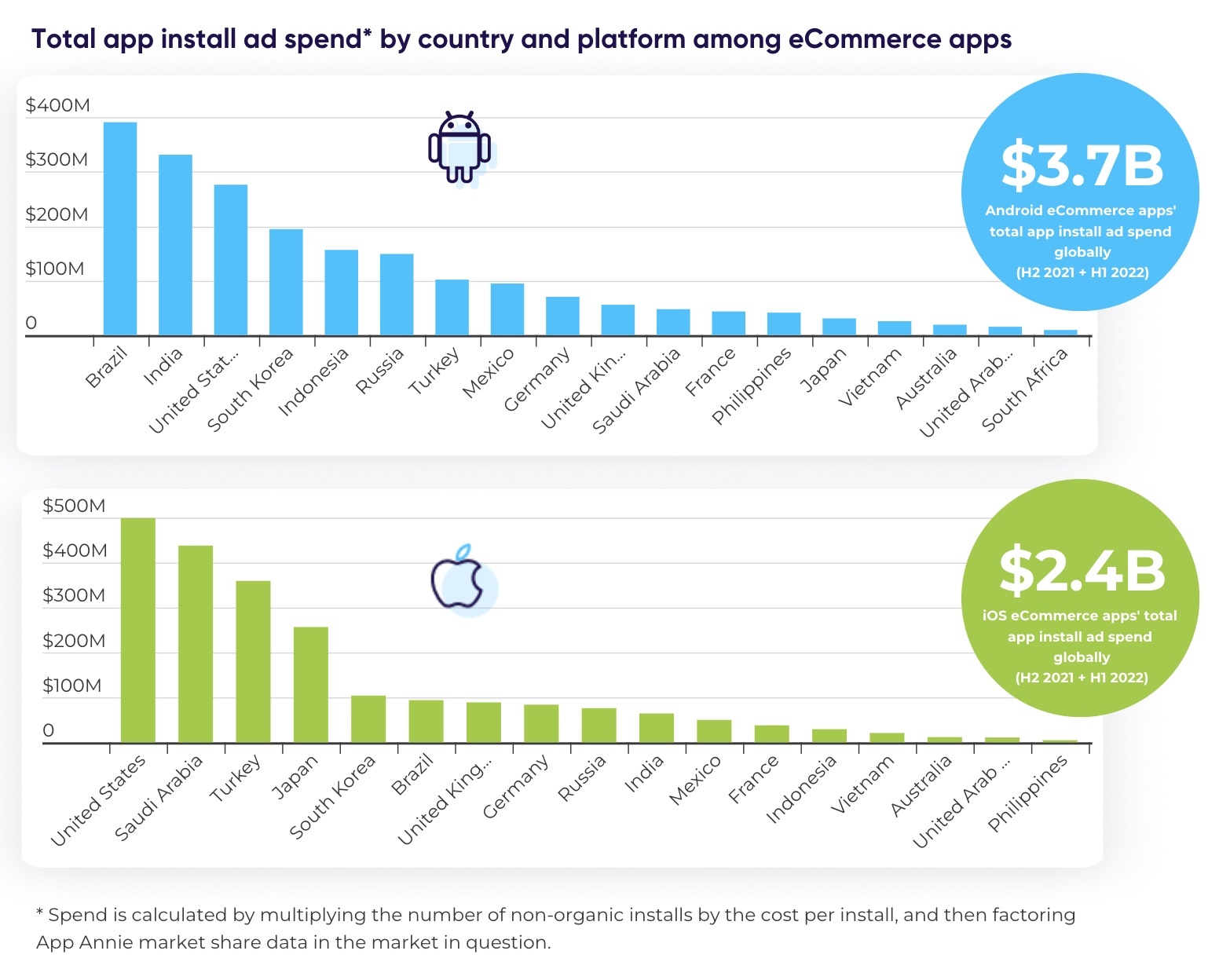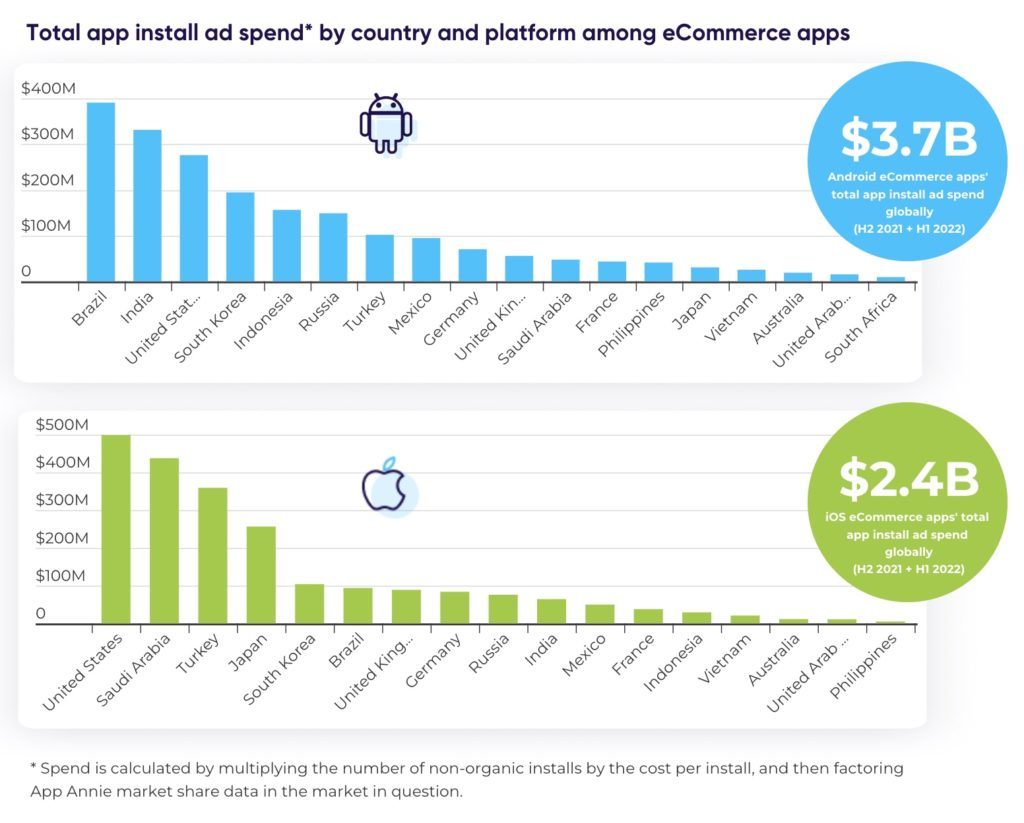 Owned media conversions jumped 360% which shows that marketers are looking to squeeze more value out of tightening budgets. 
"The likelihood of a downward trend for eCommerce apps is not the end for marketers, as November is annually the best month for installs and sales across most markets with Black Friday and Singles Day," said Shani Rosenfelder, Director of Market Insights, AppsFlyer. "This year, especially, consumers might still have an appetite for spending in the holiday season thanks to the addition of the World Cup. For this reason, apps should focus on remarketing to retain the users they did pick up over the past few years and publishers need to make the most of their owned media channels."
The report also found that iOS cost-per-install climbed 60% to $4.2 per install while Android costs fell 15% during the same period.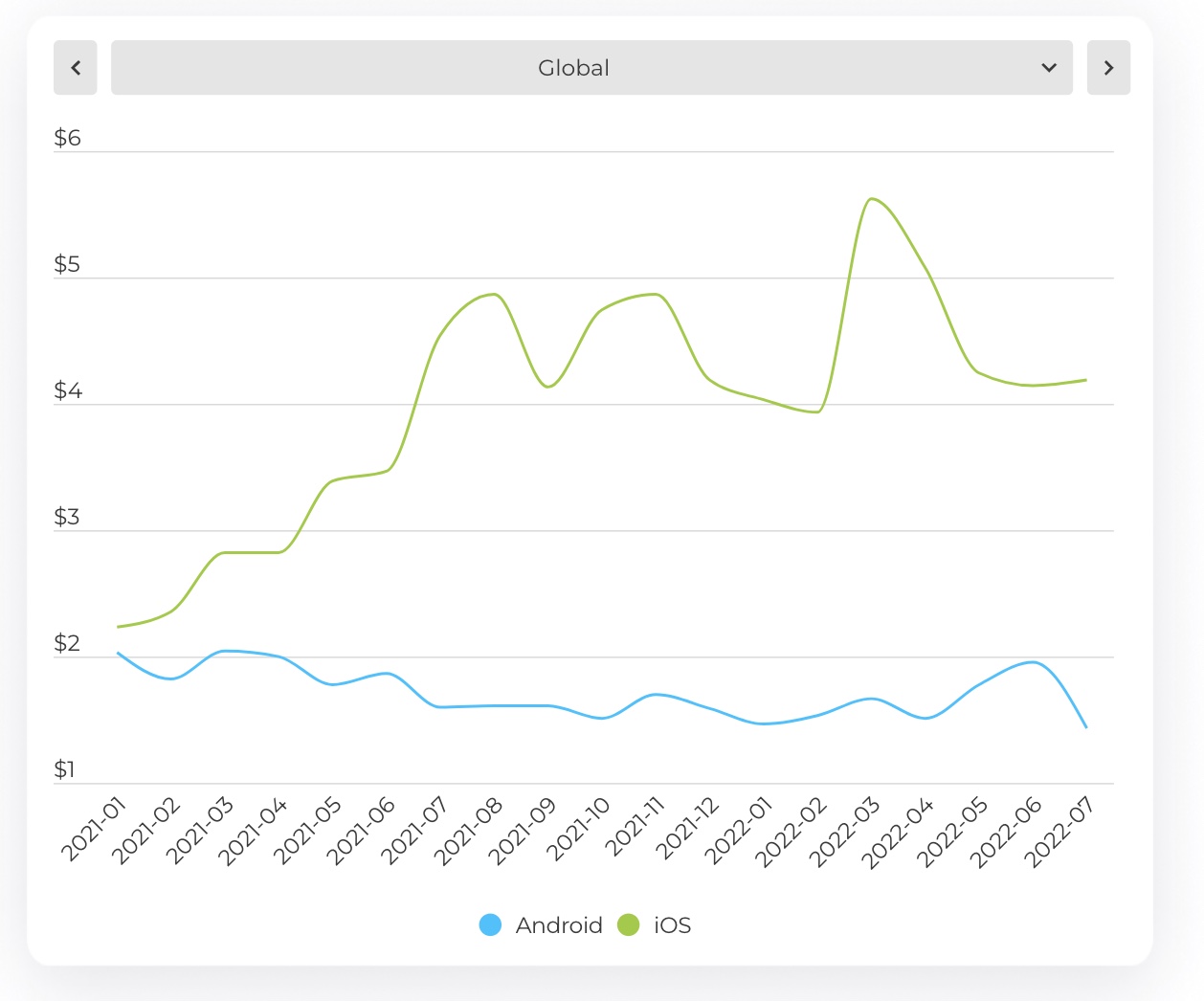 Interestingly, it appears mobile users are becoming less loyal and continue to explore more new apps and services. 30-day retention on Android declined 13%. iOS reported better retention at a drop of 5%.