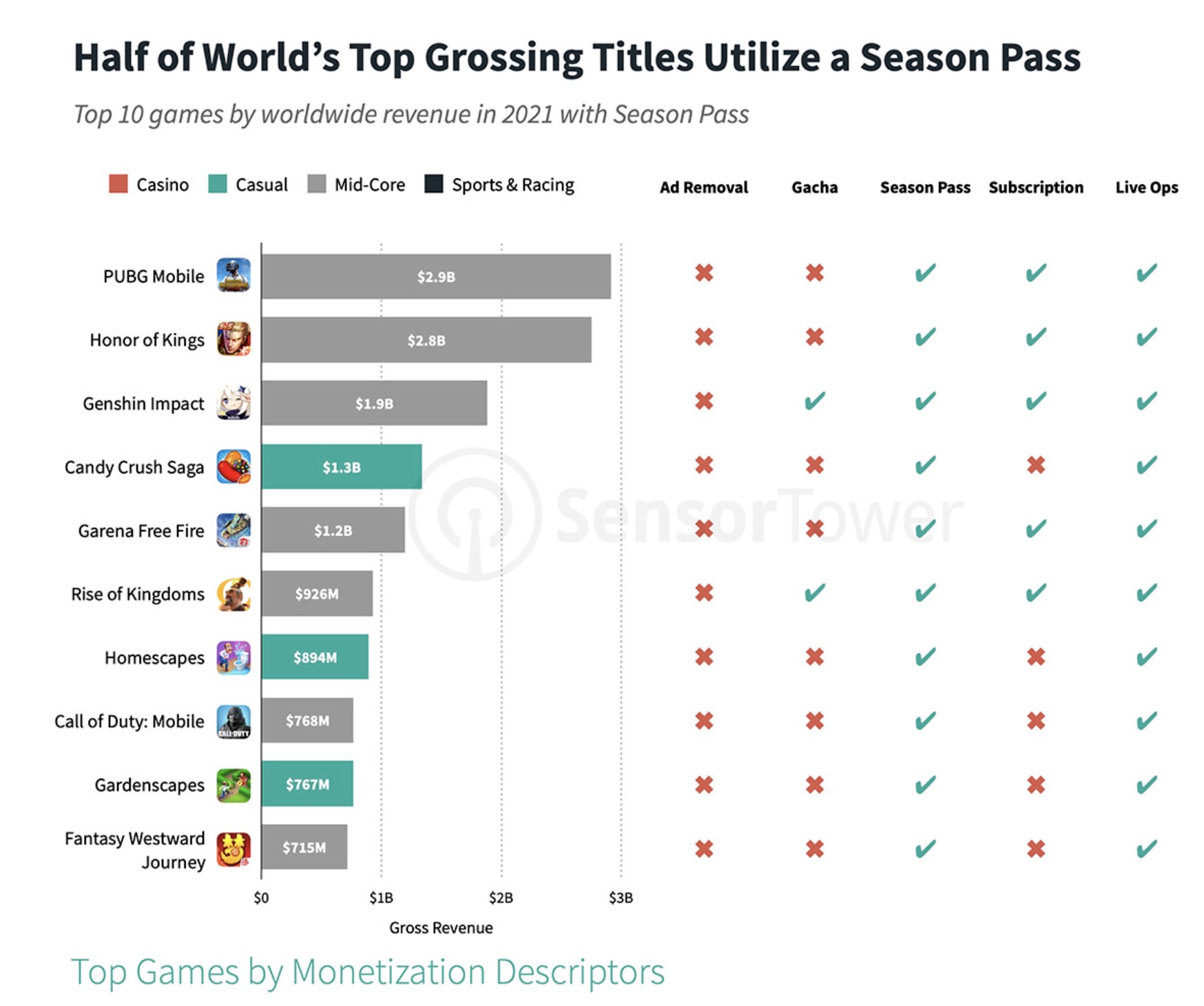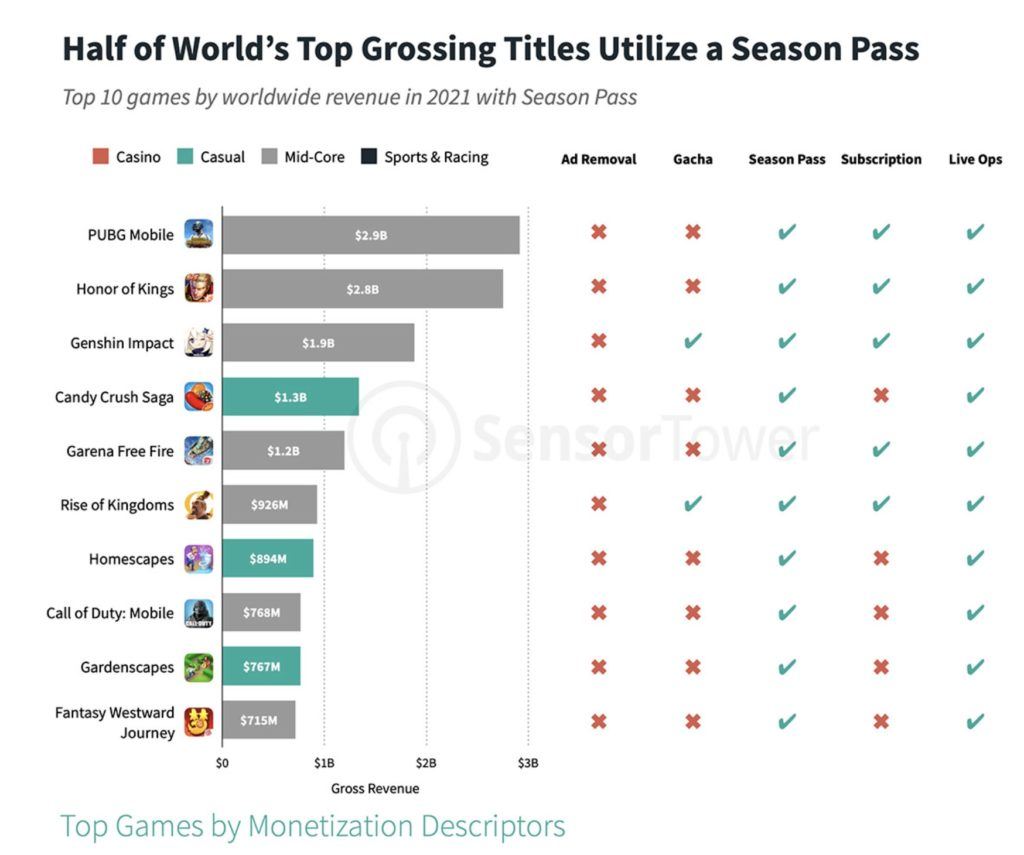 Ad removal is the most popular monetisation technique used by casual and other mobile game types.
Casual titles accounted for 90% of games using ad removal, according to new data from Sensor Tower.
Season Passes have become a much more popular monetisation tool popularised by games such as Fortnite and now half of top grossing games in 2021 use the method.
Season or battle passes can be purchased by games to access rewards like new game tiers or additional player rewards. They are also sometimes offered for free as a reward for achieving levels.
The shooter genre accounted for three out of the 10 top earning titles featuring battle passes.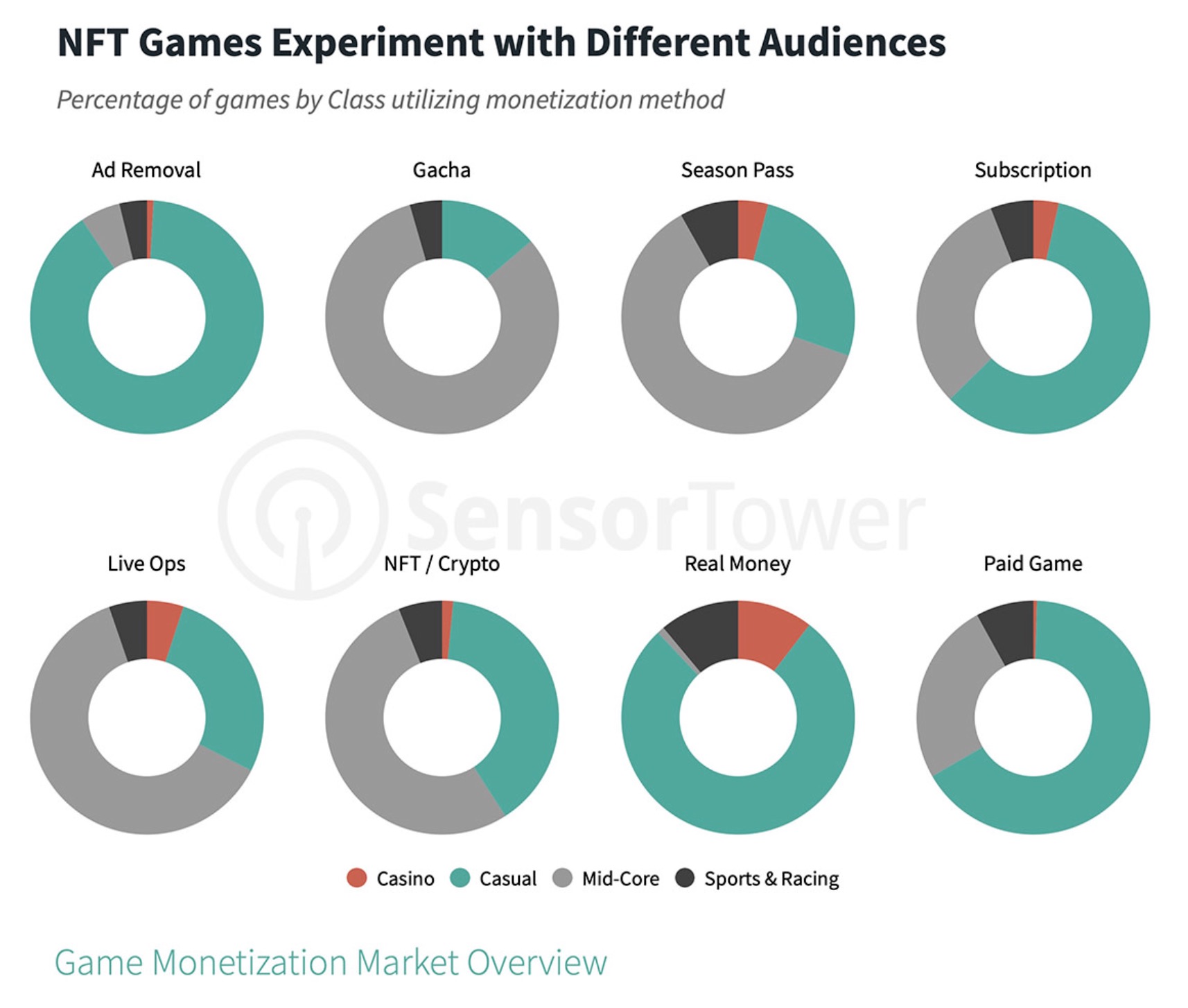 Casual games such as Candy Crush Saga an Homescapes have also begun to add the feature.
Although the NFT and crypto market is still relatively small in terms of game monetisation it is increasingly being used by mid-core and casual games.
Gacha monetisation which allows gamers to spend in-game currency for virtual items is still top in Asian markets, but has been proven successful in the US too.