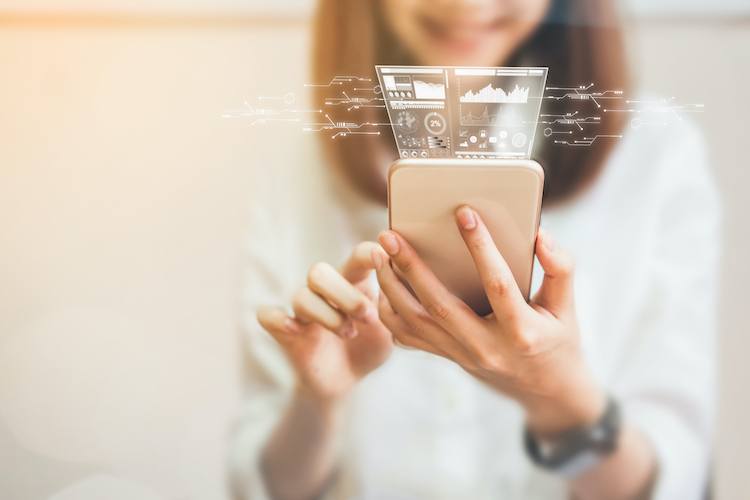 Mobile advertising grew 14% year-on-year in 2022 to a whopping $336 billion. That's according to data.ai's State of App Revenue report, a comprehensive study of the mobile ad industry. It finds that despite formidable obstacles such as the far-reaching effects of the GDPR in Europe and Apple's App Tracking Transparency, the domain of mobile advertising triumphed in 2022.
67% of app economy attributed to advertising
Data.ai estimates that the value of the app economy is now $500 billion highlighting the industry's huge scale and significance. There's little surprise that advertising and in-app purchases are two core pillars of the mobile industry.
Around $336B (67%) of its total worth now comes from advertising and $167B (33%) from in-app purchases.
Apps account for 65% of mobile ad monetisation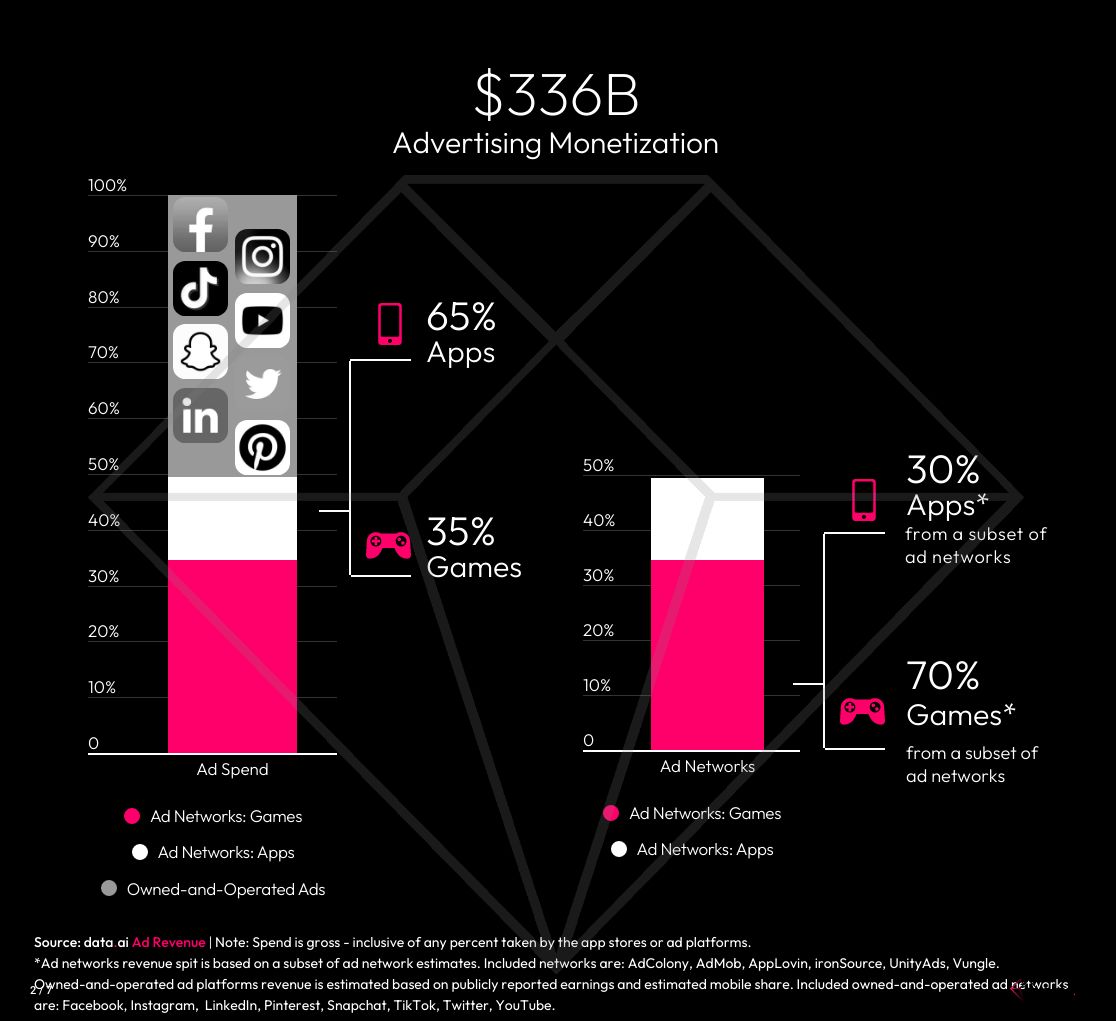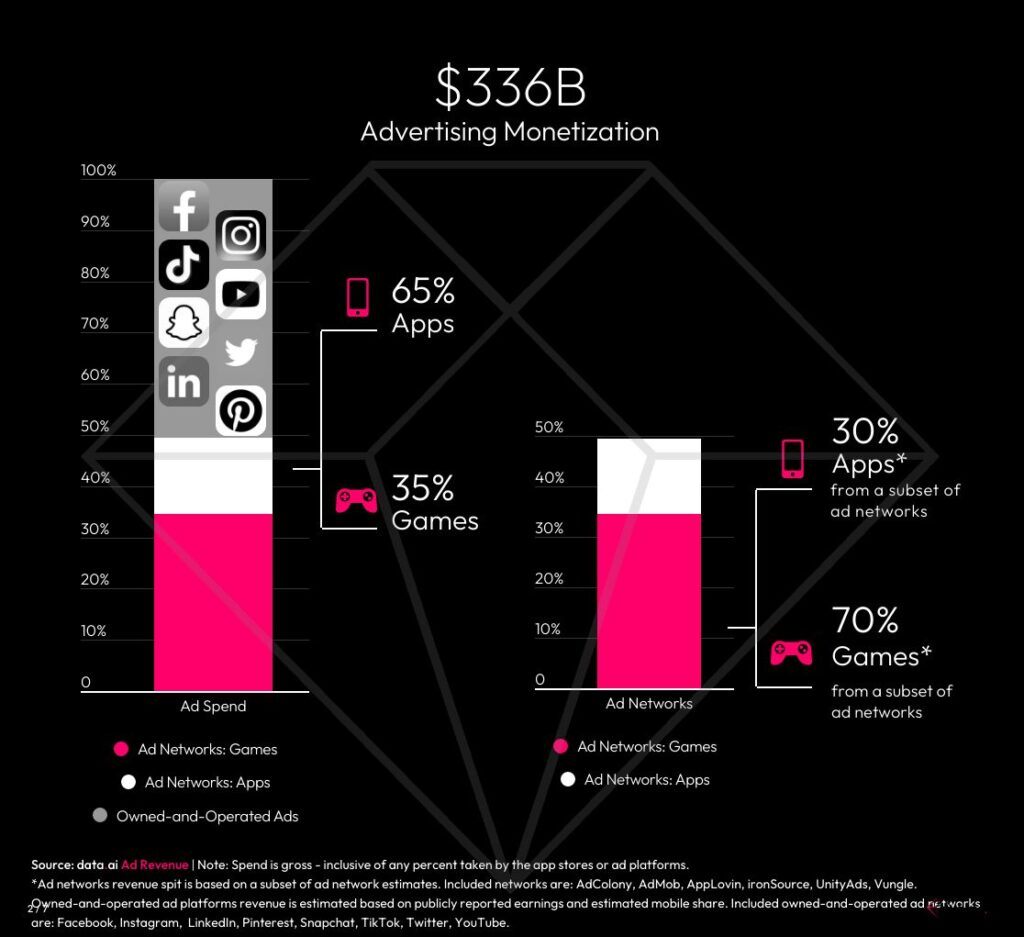 Source: data.ai
Europe emerges as a leader when it comes to mobile ad revenue. Despite competition from North America and Asia, the continent solidifies its position as the third-largest region for mobile ad revenue in 2022. This revelation highlights Europe's commendable performance and underscores its relevance as a key player in the global mobile advertising landscape.
Subscriptions account for 30% of in-app expenditure
In the first quarter of 2023, an astonishing 30% of in-app expenditure on iOS can be attributed to subscriptions. This noteworthy increase from the previous year's 27.6% signifies the growing prevalence of subscription-based models within the app ecosystem. This shift in consumer behavior indicates a rising inclination towards long-term commitments and recurring payments, underscoring the evolving nature of app monetization strategies.
Mobile ad revenue by region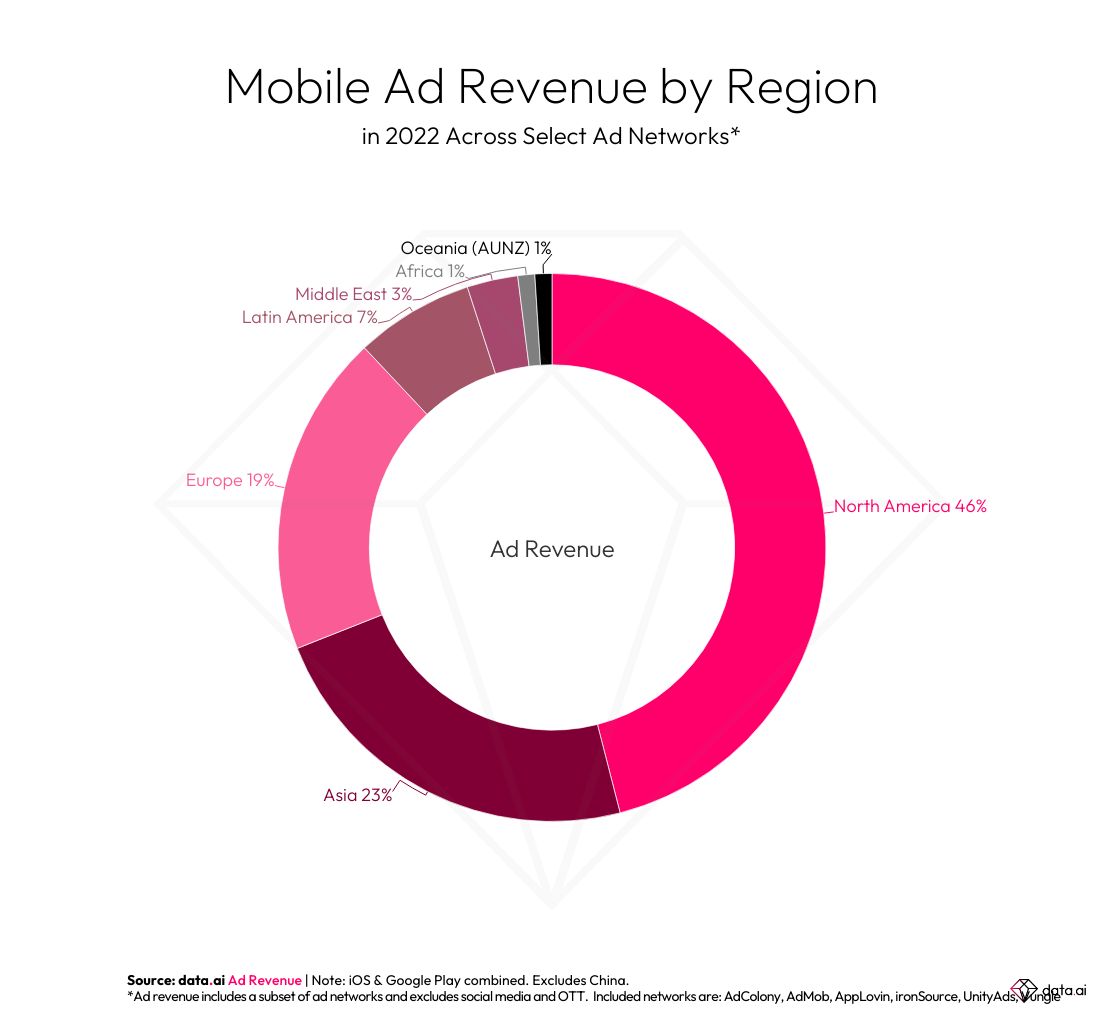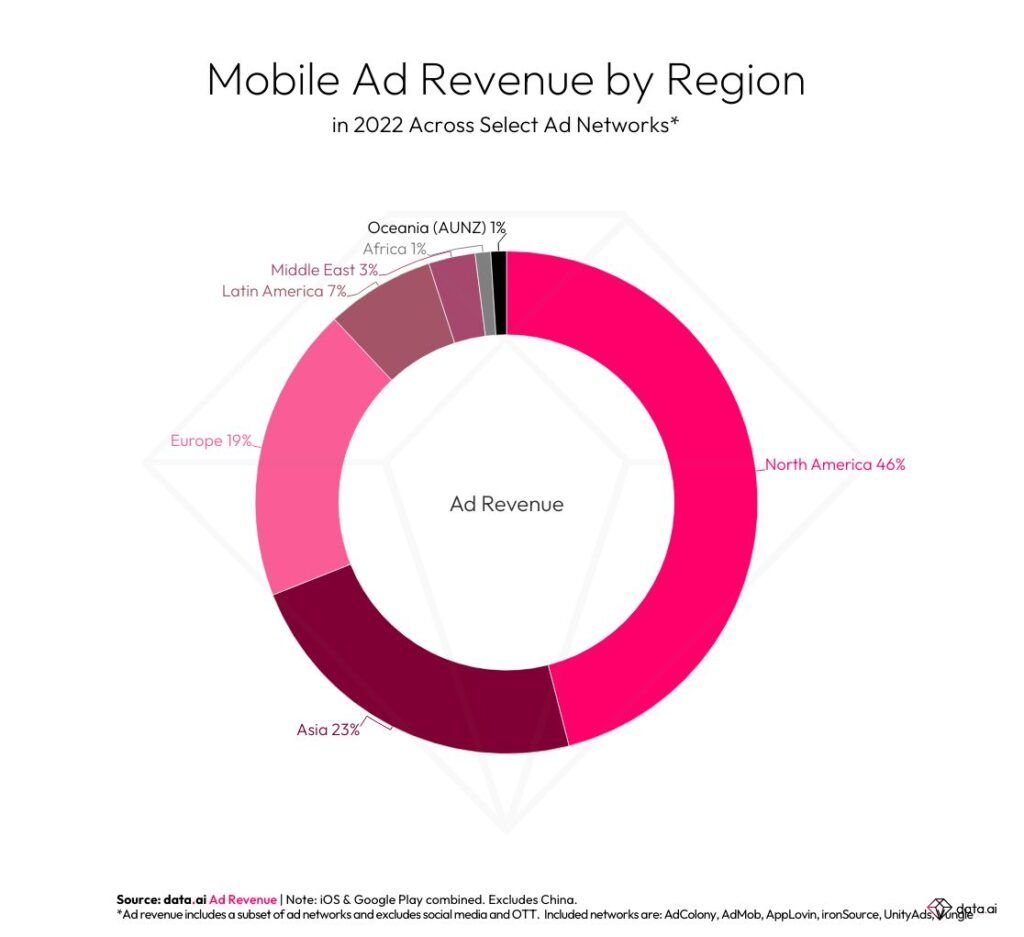 Source: data.ai
Among app users who pay for Bumble, an intriguing revelation emerges: they are more than 25 times as likely to invest in OkCupid, Hinge, and Match compared to the average mobile user. This remarkable affinity showcases the interconnectedness of user preferences within the dating app market, highlighting the propensity of Bumble users to explore and engage with other popular dating platforms.
Ads drive 90% of YouTube revenues
The report also found that approximately 90% of YouTube's revenue stems from the relentless influence of advertising, solidifying its role as the primary driving force behind financial success. However, in a testament to user preferences and the allure of an ad-free experience, 10% of revenue is derived from app store purchases made to eliminate these advertisements.
Interestingly, as a result of its ad-free subscription option, YouTube ranked as the #2 app by app store revenue in the US in 2022.
Key takeaways
Mobile advertising reached $336B, driven by Europe's strong performance and YouTube's ad-driven revenue
Subscriptions accounted for 30% of iOS in-app spending, indicating a rising trend towards recurring payments
Advertising dominates the app economy, contributing 67% of its value, while in-app purchases contribute 33%