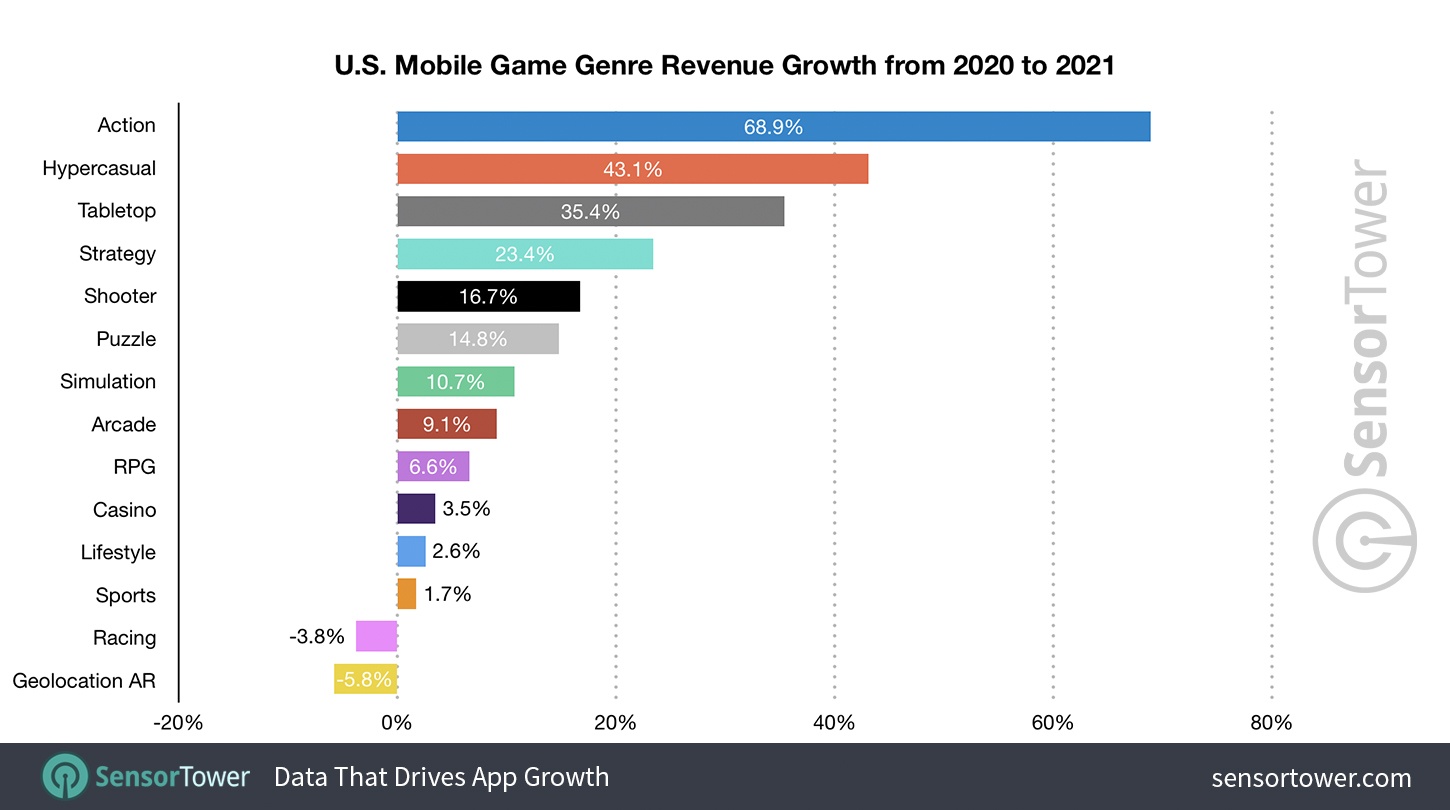 Player spending in action genre mobile games grew almost 70% in the US in 2021 to over $966 million.
That's according to the latest data from SensorTower which also shows that action was the fastest rising genre with Open World Adventures scoring the lead for the top sub-genre at over $418 million in spending. That's an increase of 3.5x over the previous year and was driven by games including Genshin Impact and miHoYo. 
The second fastest-growing genre by revenue was hyper casual which rose 43% to $111 million. 
Tabletop games ranked third with $772 million in player spend, an increase of over 35%.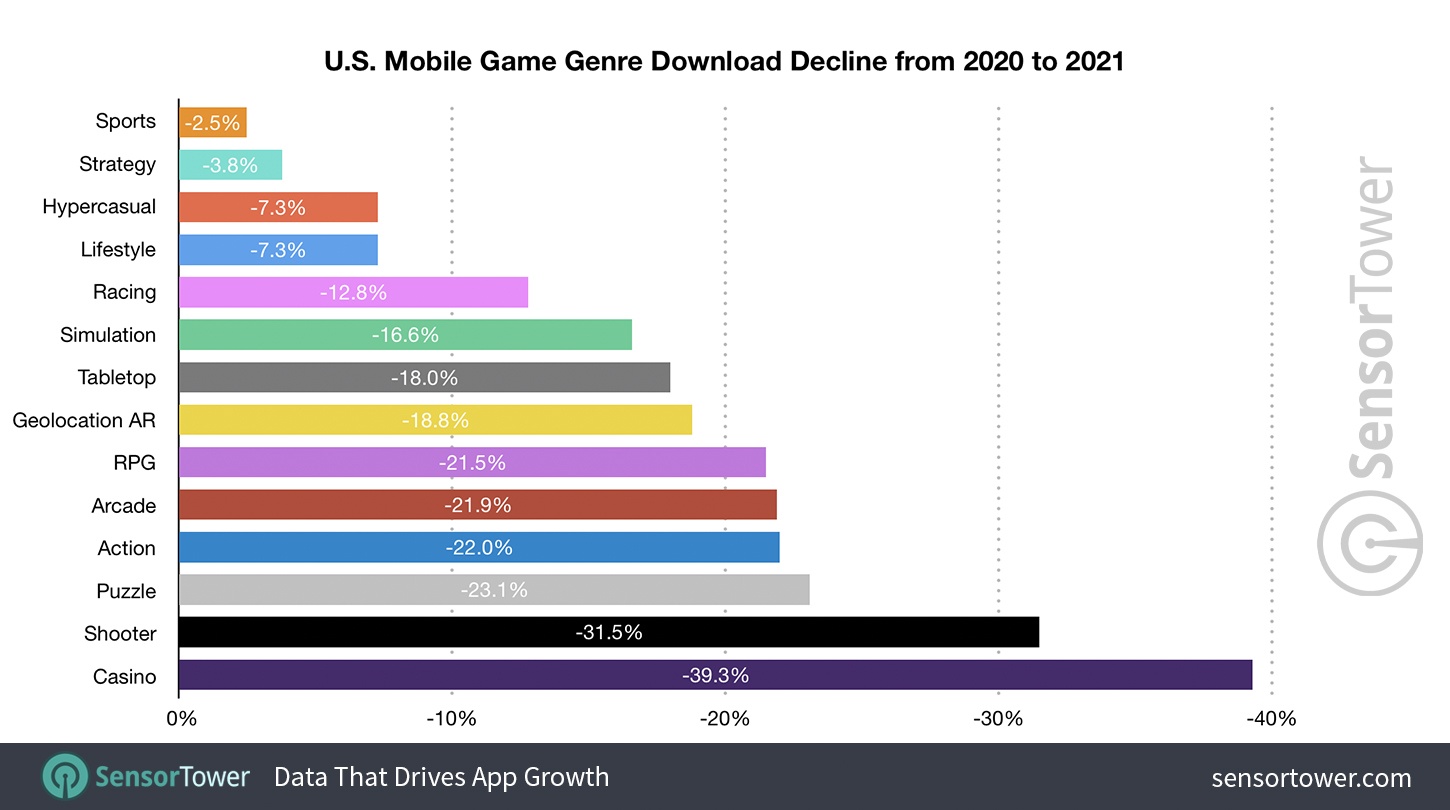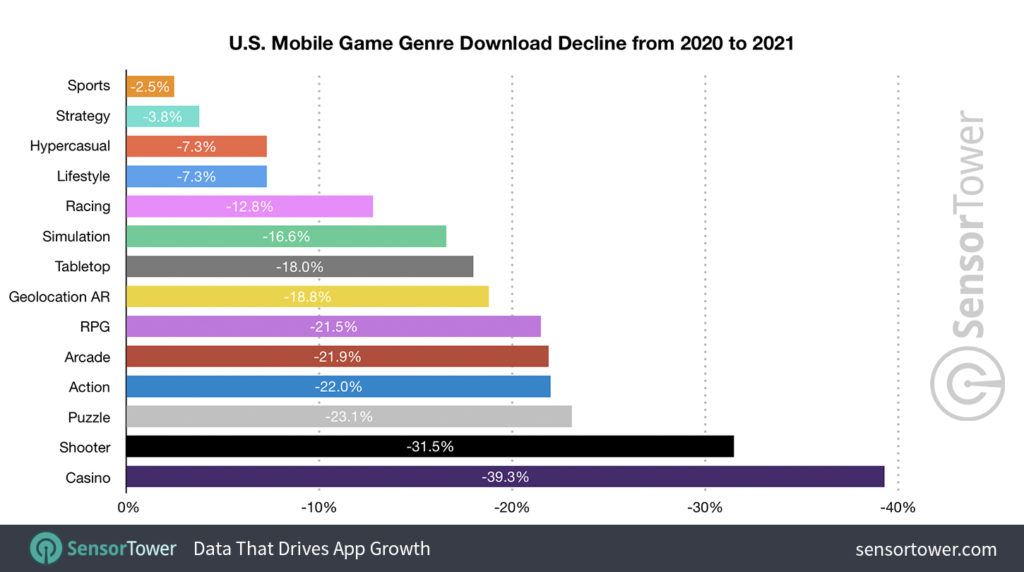 While many games saw downloads drop in 2021 after a record 2020 due to pandemic lockdowns, the Sports genre noted the smallest decrease with installs down just 2.5% to 141 million. 
Strategy games had the second smallest decrease in downloads dropping 3.8% to 136 million, followed by hypercasual to 1.5 billion.