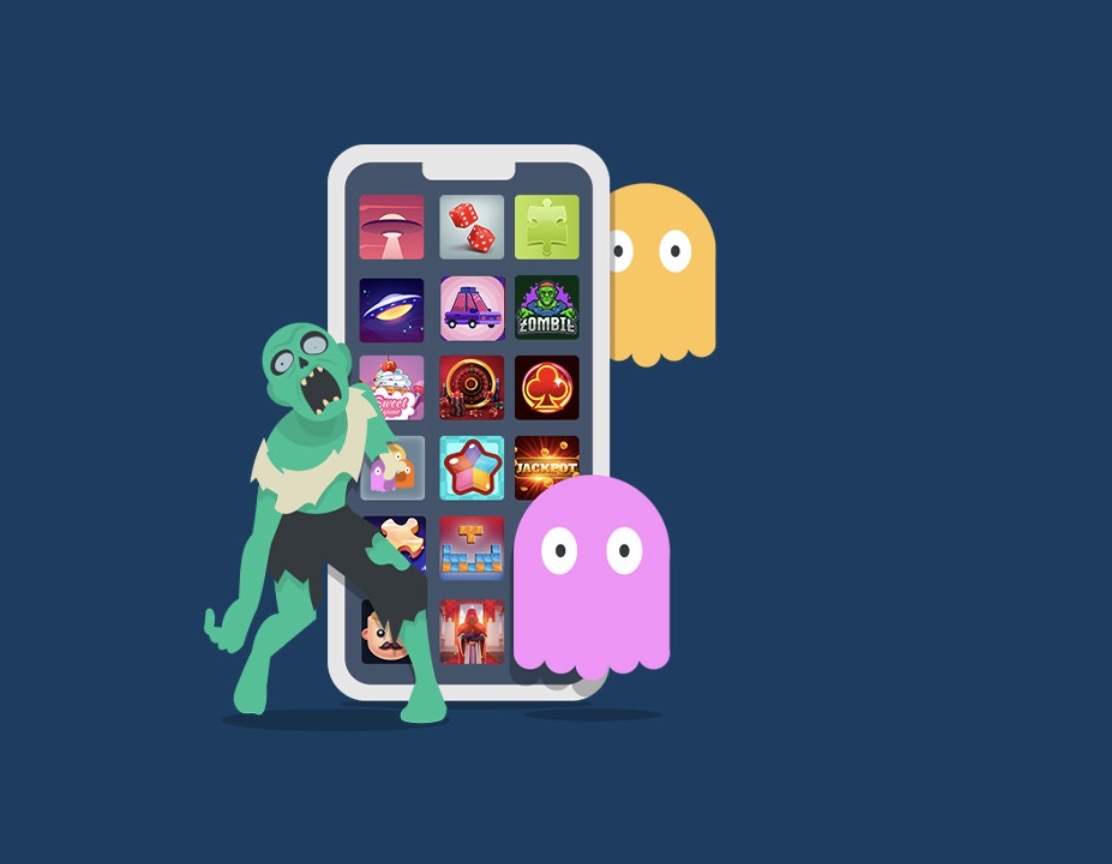 The overwhelming majority (97%) of in-app revenue for hardcore and mid-core gaming apps comes from repeat purchases. That's according to a new study released by media company Adikteev. App gaming audiences are undoubtedly some of the most engaged. So what's driving app revenues and how can developers motivate players to make a repeat purchase?
From one purchase to another
Users who have already made a purchase are more likely to make a second one, according to the study. 64% of gamers are likely to make repeat purchases compared to 36% making a one-off purchase in-app. Developers can motivate players to make conversions through push notifications, email and retargeting. A strategy that combines multiple approaches was seen as the most effective one. 
Repeat purchases drive majority of in-app revenues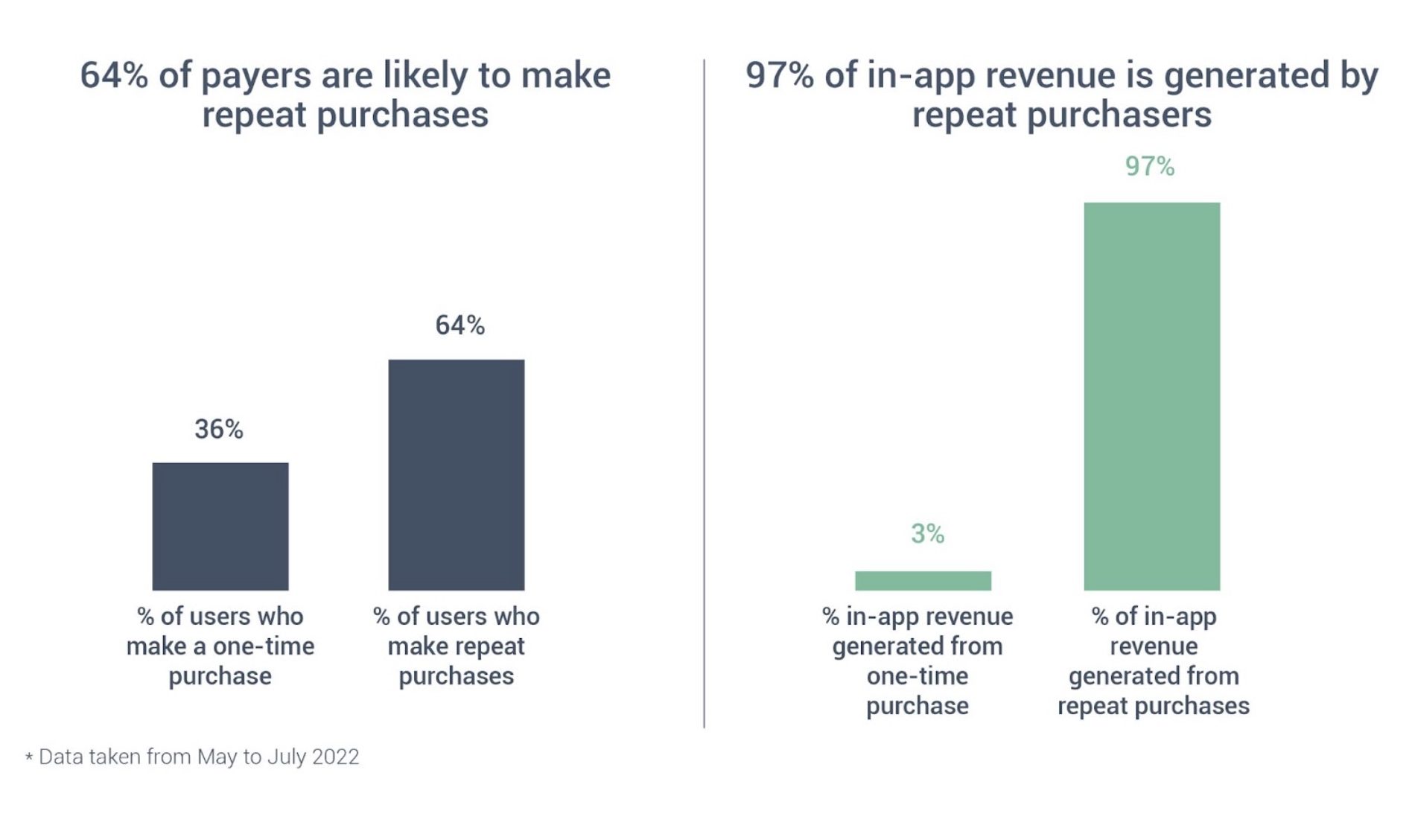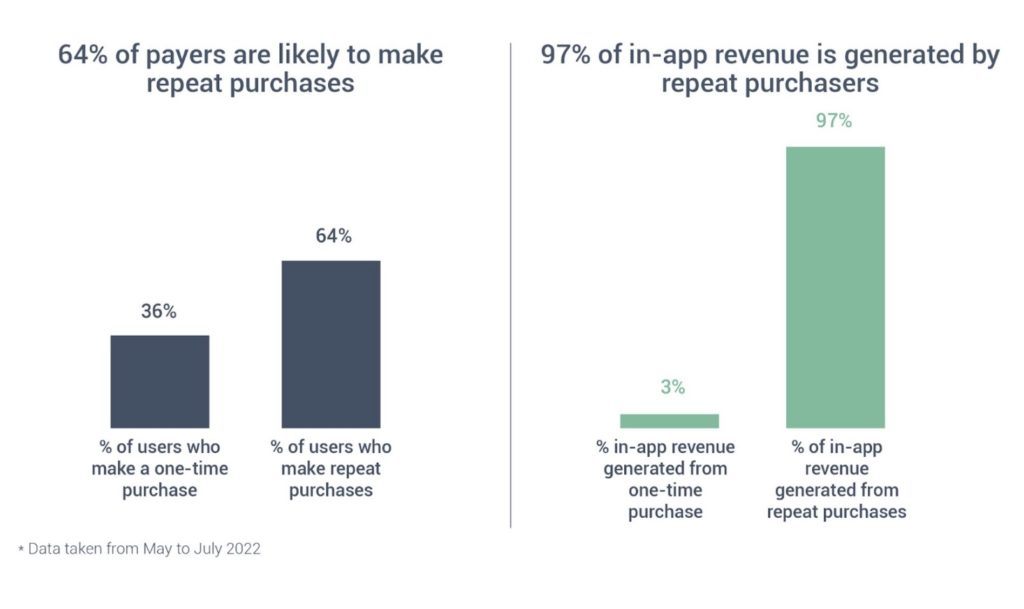 Source: Adikteev
But developers should also encourage first-time installers to make a purchase as user churn tends to be particularly high during day 1 and otherwise budgets will have been wasted. 
Target players early
Targeting gamers between days 1 and 14 results in a higher chance to repeat purchases. In fact, 51% of repeat purchases were made the same day and 25% within 7 days after app installation. Users who made a second purchase within 14 days were more likely to convert a third time. After 22 days, the likelihood of making a second purchase drops to 54% compared to 77% on days 1-7. 
Majority of repeat purchases are made within the first few days after app installation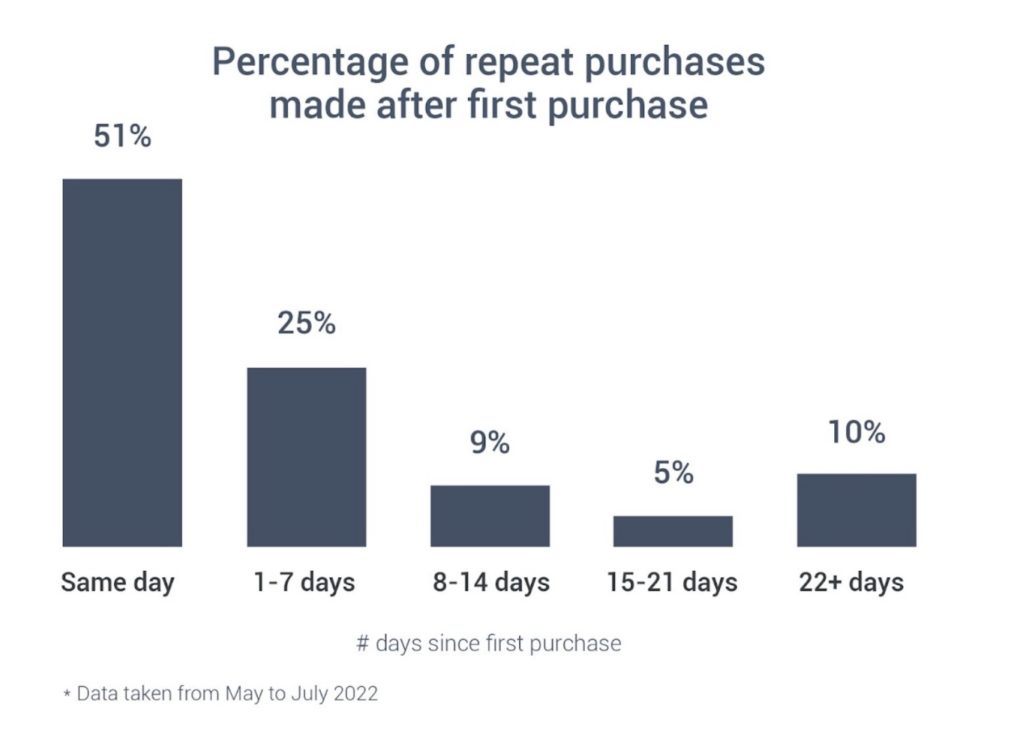 Source: Adikteev
Adikteev also found lapsed players to be the most likely to produce a high return on ad spend (ROAS). Targeting these users through in-game events boosted revenues by 648% year-on-year while in-app purchases rose 465% and ROAS jumped 300%.
Key takeaways
97% of in-app revenue for hardcore and mid-core gaming apps comes from repeat purchases
64% of gamers are likely to make repeat purchases

 

51% of repeat purchases are made the same day and 25% within 7 days after app installation