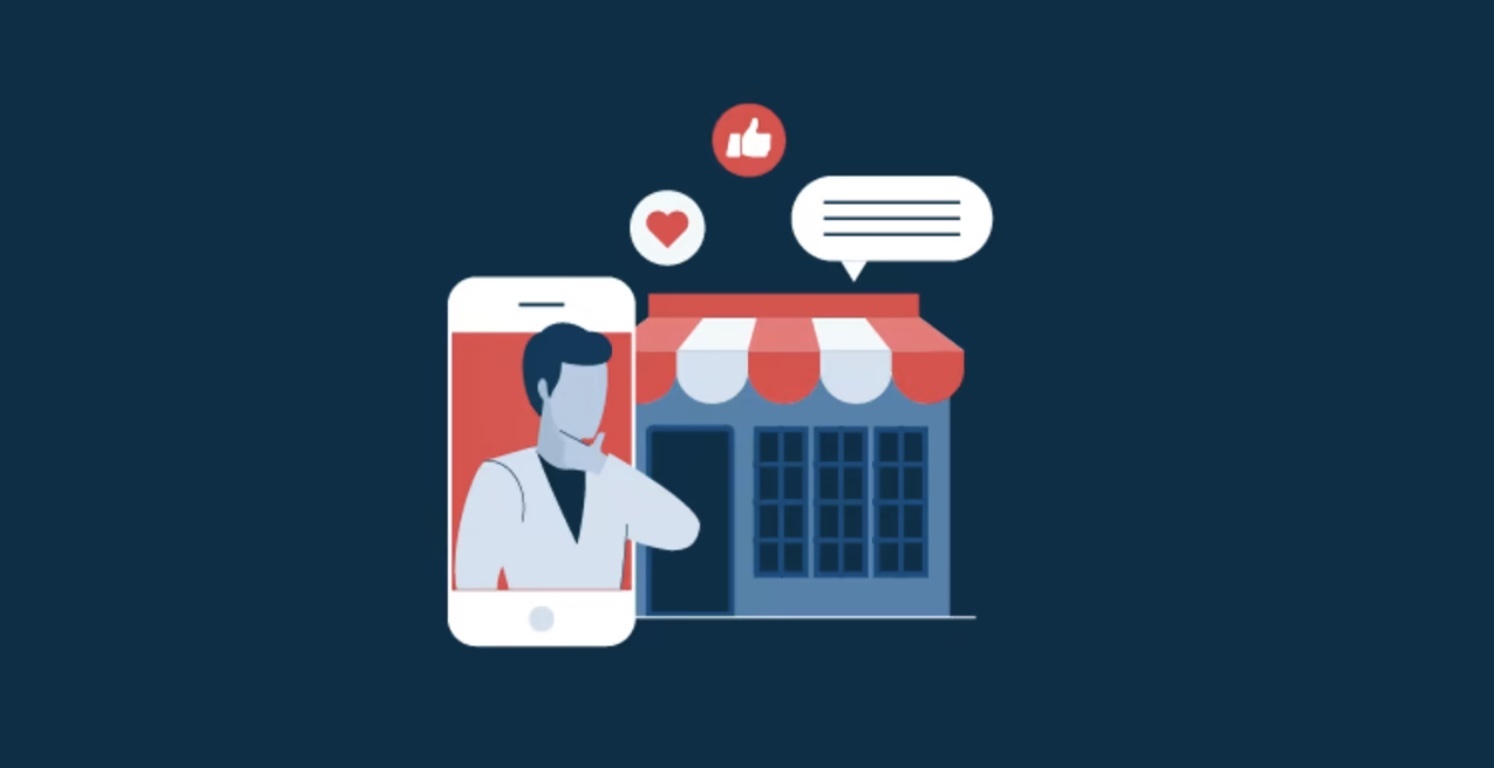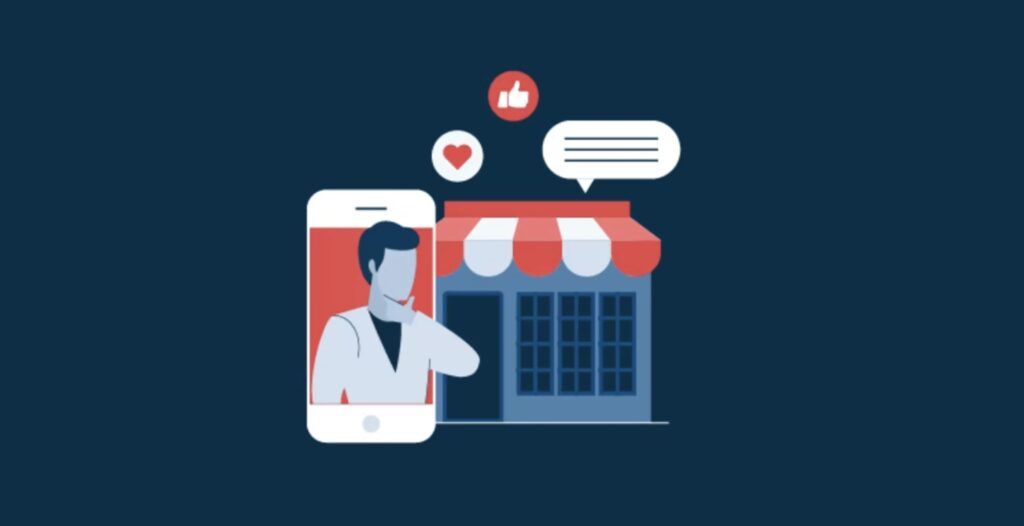 Over the last few years, short-form video has become an important marketing tool for retailers and mCommerce businesses. And no app does it better than TikTok with 78% of small retailers saying they achieved positive ROI using TikTok ads. That's according to research from Capterra which took a closer look at the social app for small business owners. 
Short-form video boosts ROI
Around a third of marketers achieving a positive ROI with TikTok ads saw returns within six months after their campaigns. Short-form video has the highest ROI among social media formats and 50% of social marketers plan to use it for the first time in 2023 while 95% said they would increase their investment in the format. 63% of mobile advertisers consider short-form video a top trend this year.
Percentage of SMBs planning to increase their TikTok marketing spend this year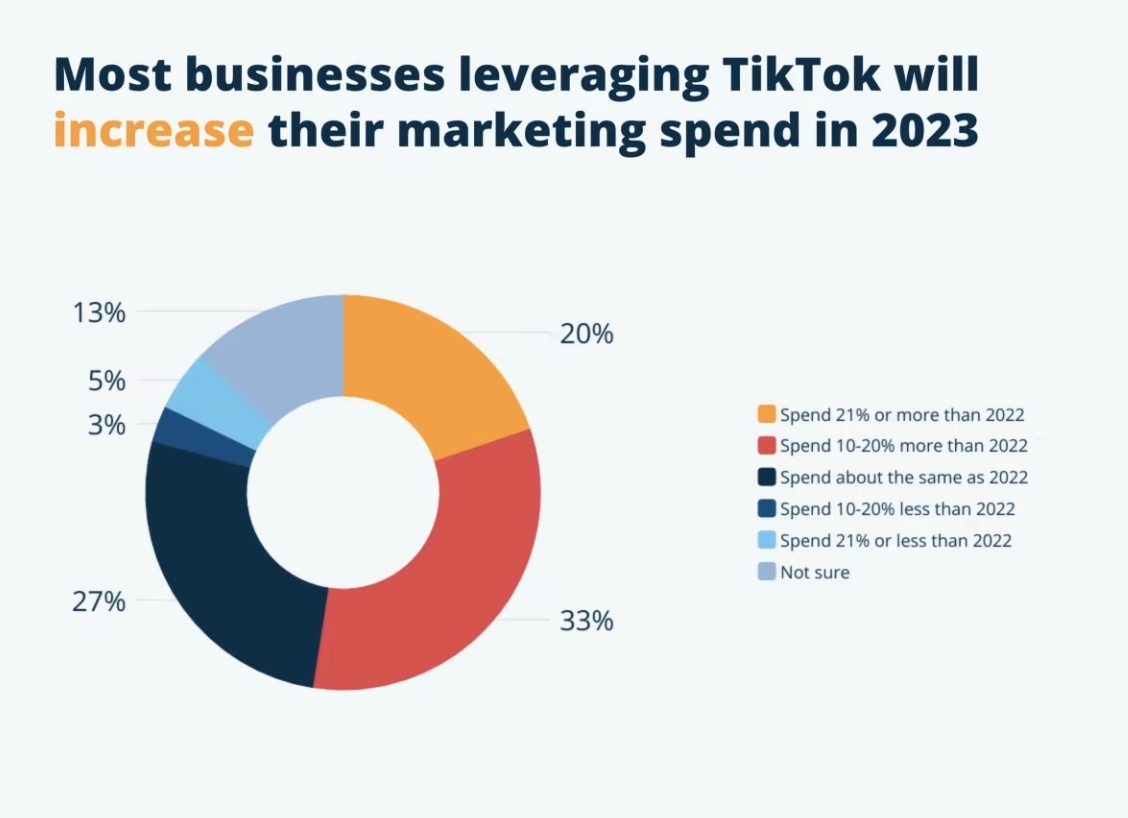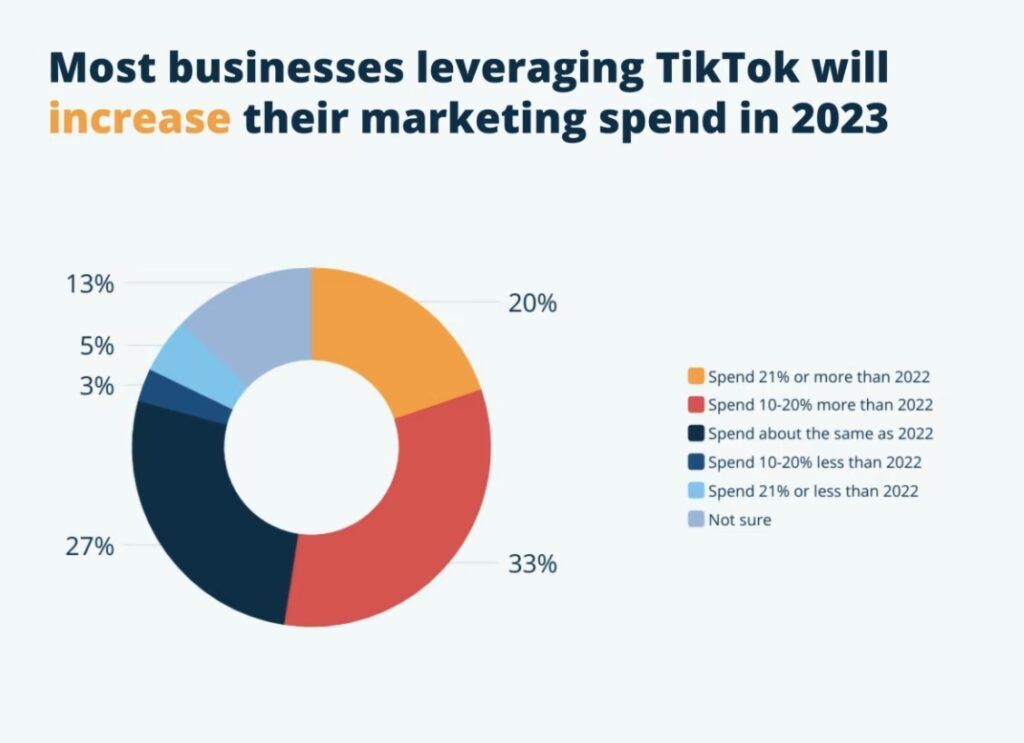 Source: Capterra
Among those using TikTok, 52% said they would boost spending on the platform while 21% will maintain spending. 
Why short-form wins
TikTok video ads that perform best are those that are authentic and seamless, made by real people for real people.
Video ads attract younger audiences, like millennials and Gen Z. Videos that fare best are those that are funny, trendy and true to a brand's values.
Capterra found that 60% of SMBs prefer in-feed ads which resembled organic content for conversions. Over three-quarters of those using TikTok also post organic content while two-thirds also run ads. 72% said that organic was very valuable to their overall marketing performance compared to 55% who said the same for TikTok ads. When using organic content, 88% of SMBs show off their products or services while 63% tap into relevant SEO keyword techniques. 
Some content performs better than others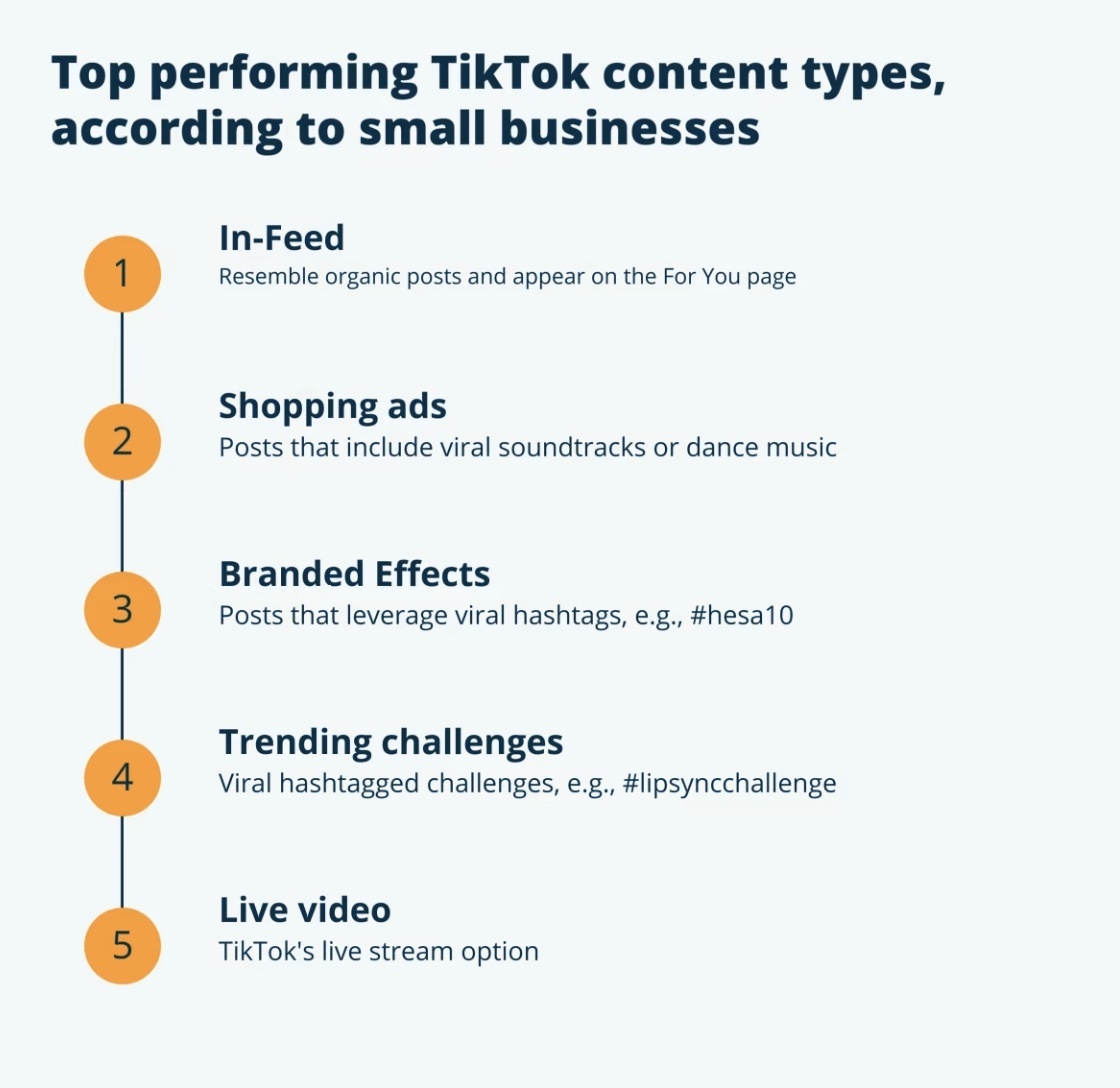 Source: Capterra
Cross-posting content to other social channels is a popular strategy for most marketers (82%). 
Because quality content counts when it comes to social video, most SMBs use video and content creation tools (67%), while 55% use social media performance analytics. 
SMBs leverage creation tools for short-form video campaigns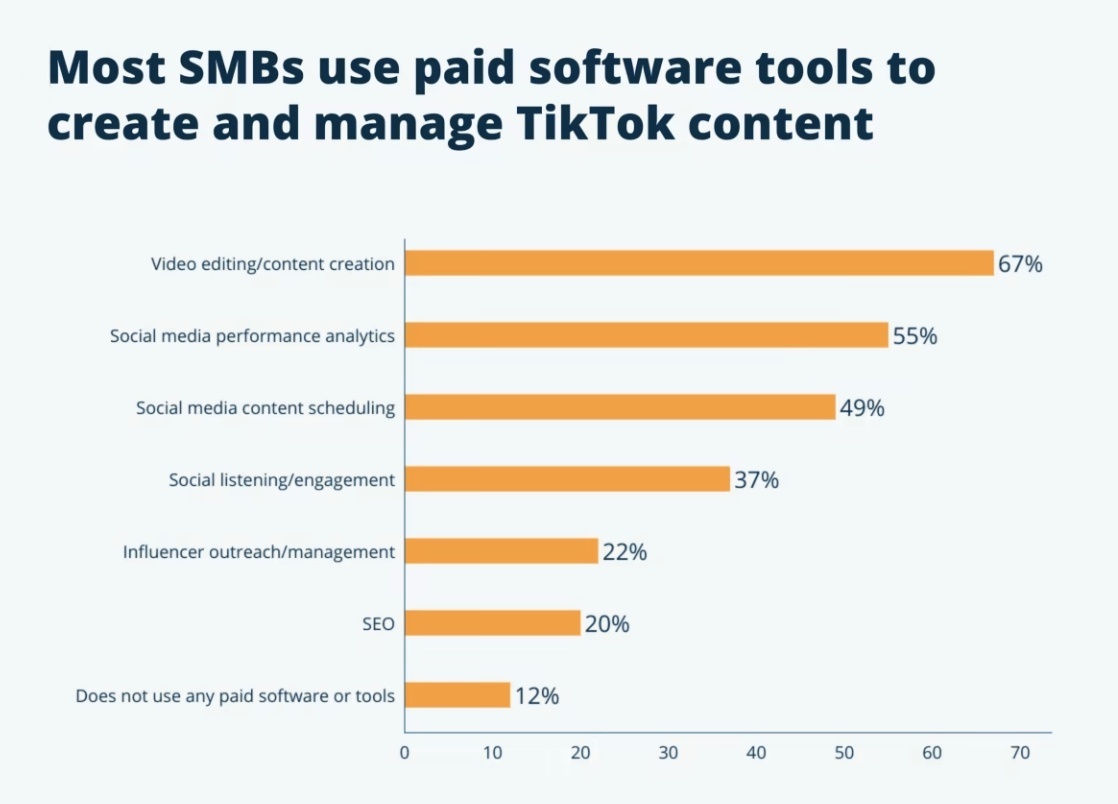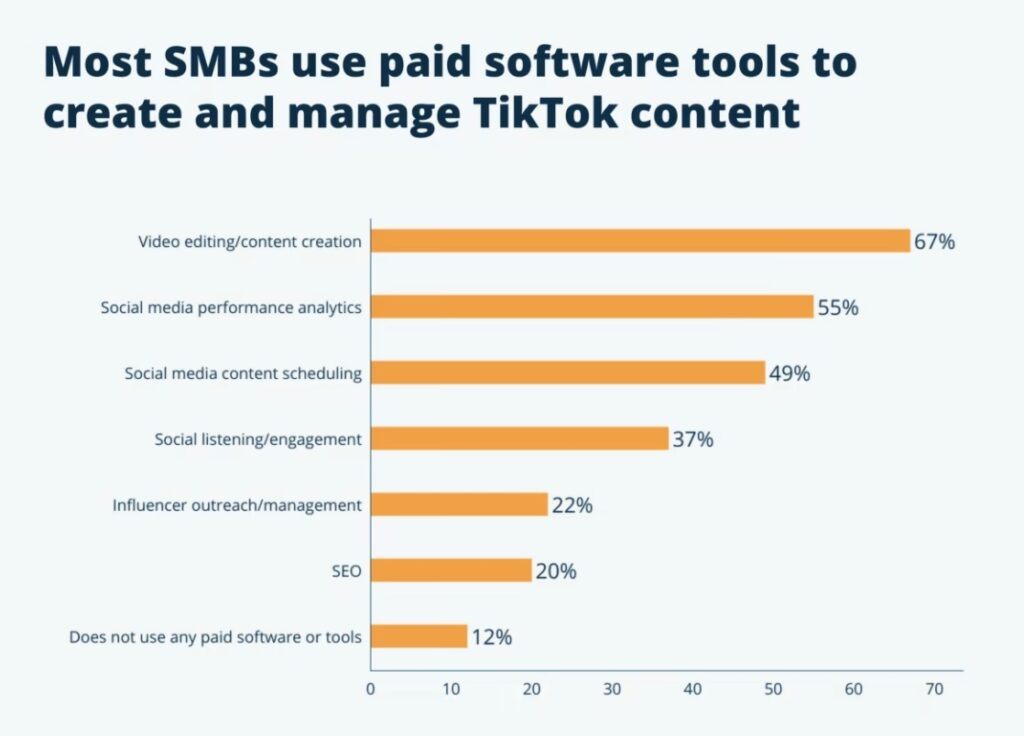 Source: Capterra
Key takeaways
78% of SMBs achieved positive ROI using TikTok ads
52% will increase spending on the platform while 21% will maintain spending
60% of SMBs use in-feed ads which resemble organic content to increase conversions