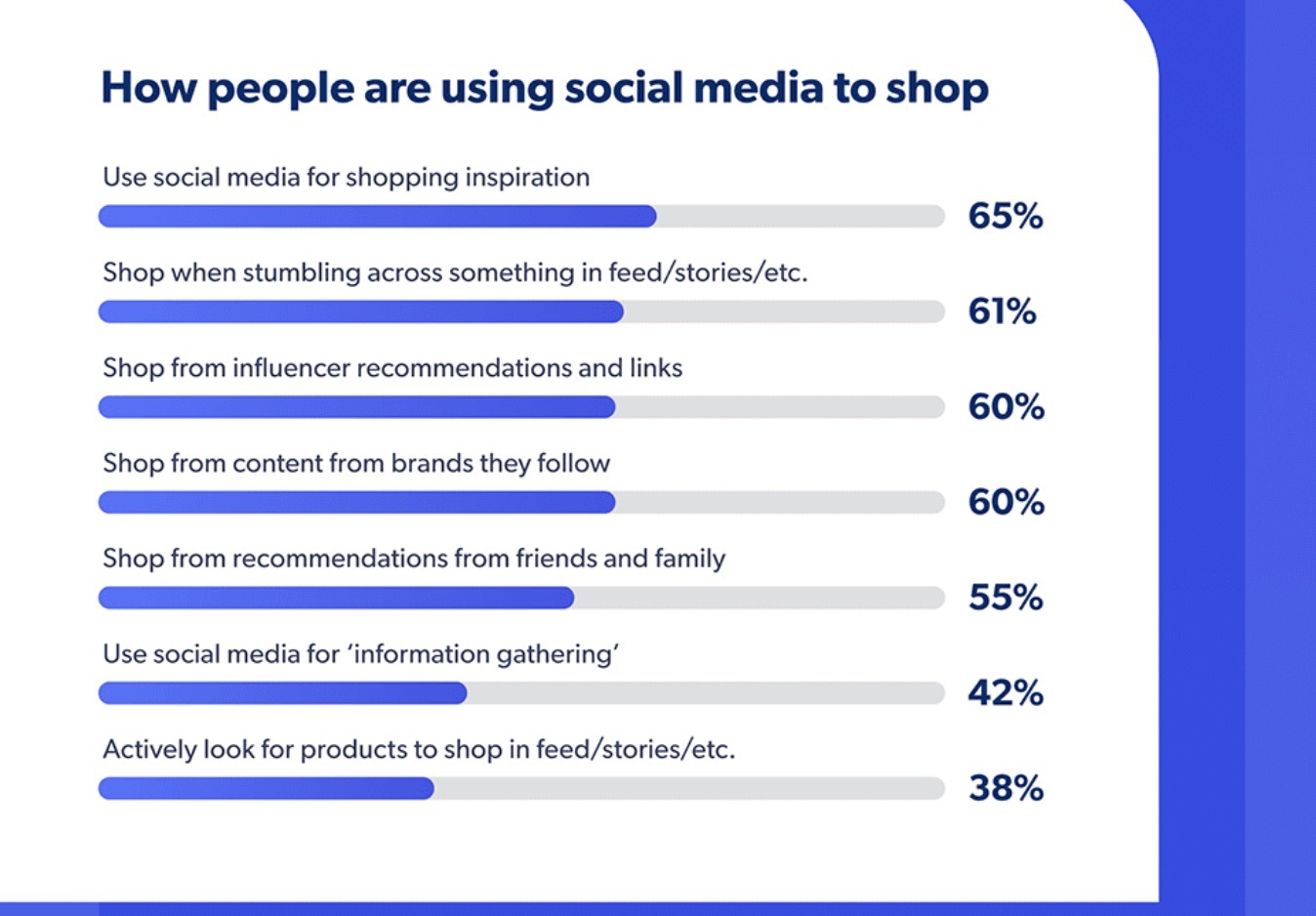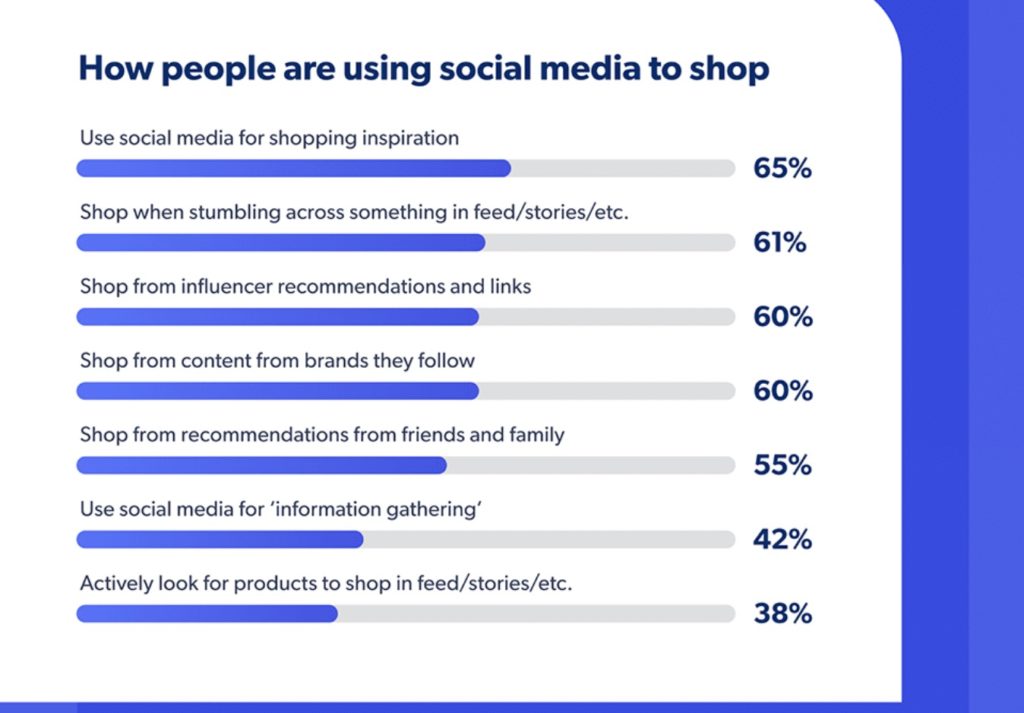 Social and mobile commerce took off in 2020 when pandemic lockdowns led to a growing number of people using their smartphones to browse and shop. But the trend has continued and 76% of social media users say they are influenced by these platform when it comes to their purchases.
According to research from Bazaarvoice which surveyed 14,000 global consumers on their social shopping preferences, 65% of shoppers use social media for inspiration while 61% make purchases from feeds and stories.
Another 60% said they made purchases from influencer recommendations and shopped for items promoted by brands they follow.
55% are inspired by friends and family on social media while 42% actively search for information.
Interestingly, most shopping on Instagram, Facebook, TikTok and Twitter is spontaneous while YouTube and Pinterest are more often used for inspiration.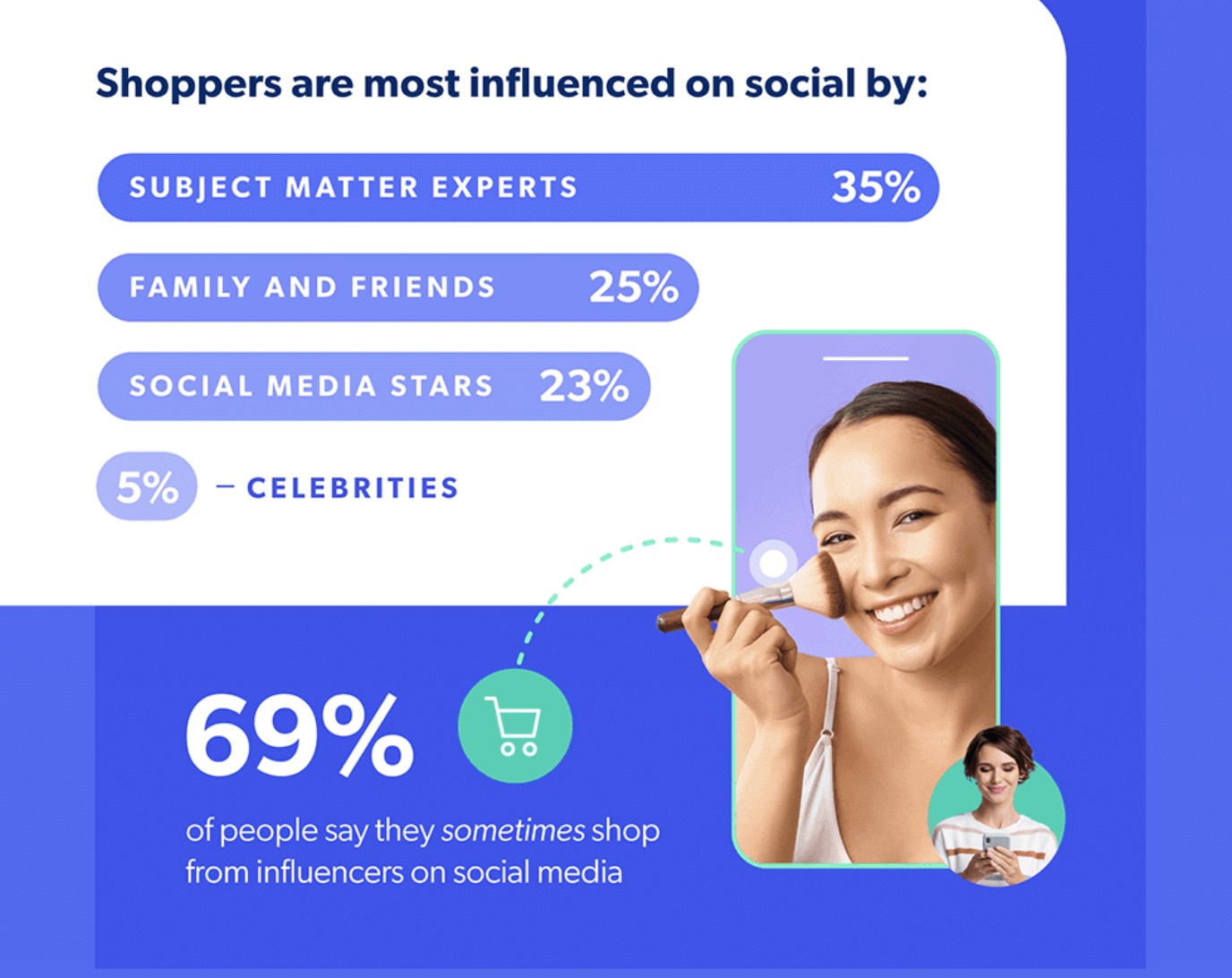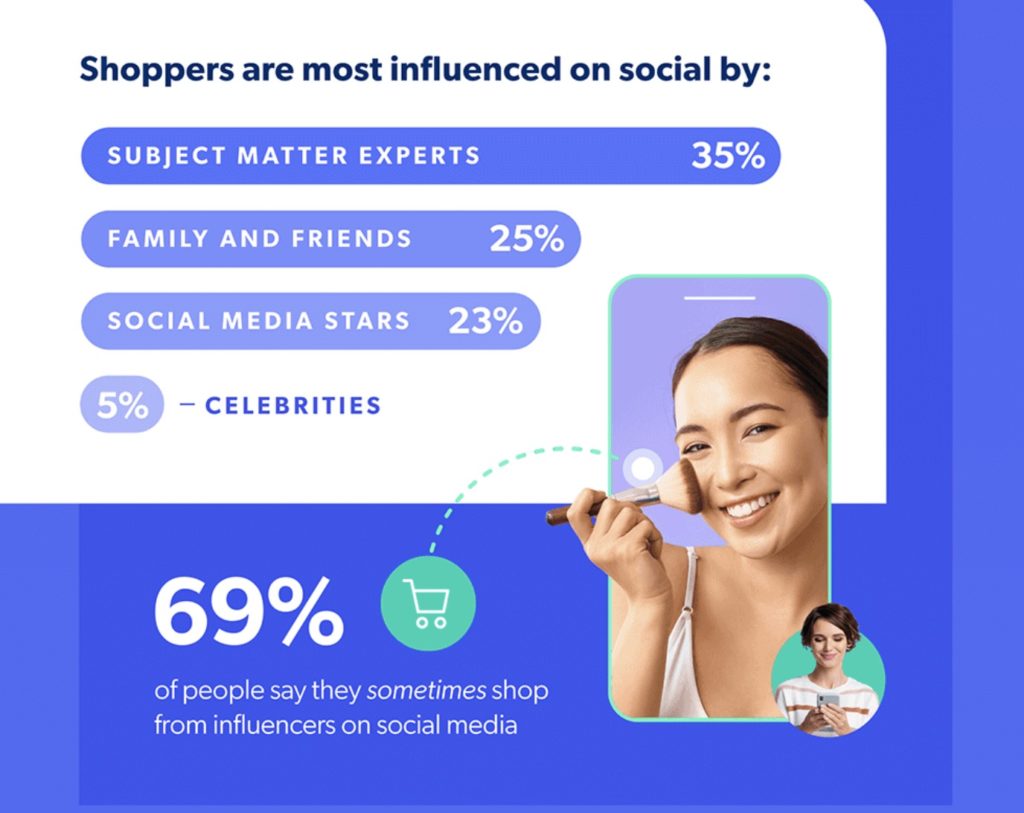 Some items tend to be shopped for on social more than others – namely beauty, fashion and interior design items, while food and beverages are still predominantly bought in-store.
When it comes to influencers, 35% of shoppers say they're influenced by subject matter experts while 25% trust friends and family and 23% trust social media stars.
Good news for marketers and brands as 53% of social media users are happy to trial live-stream shopping while 42% want to test shopping via digital publishers.