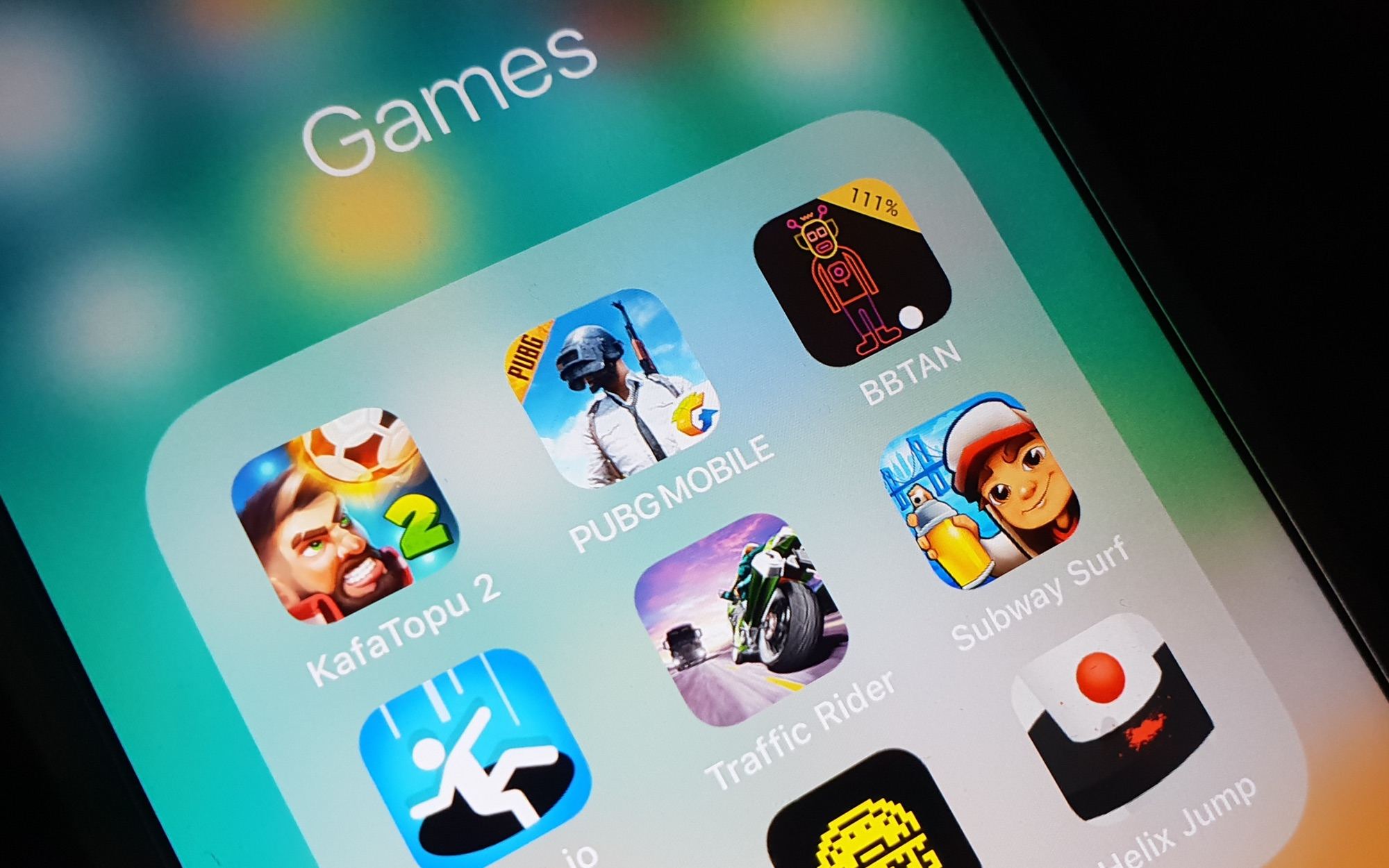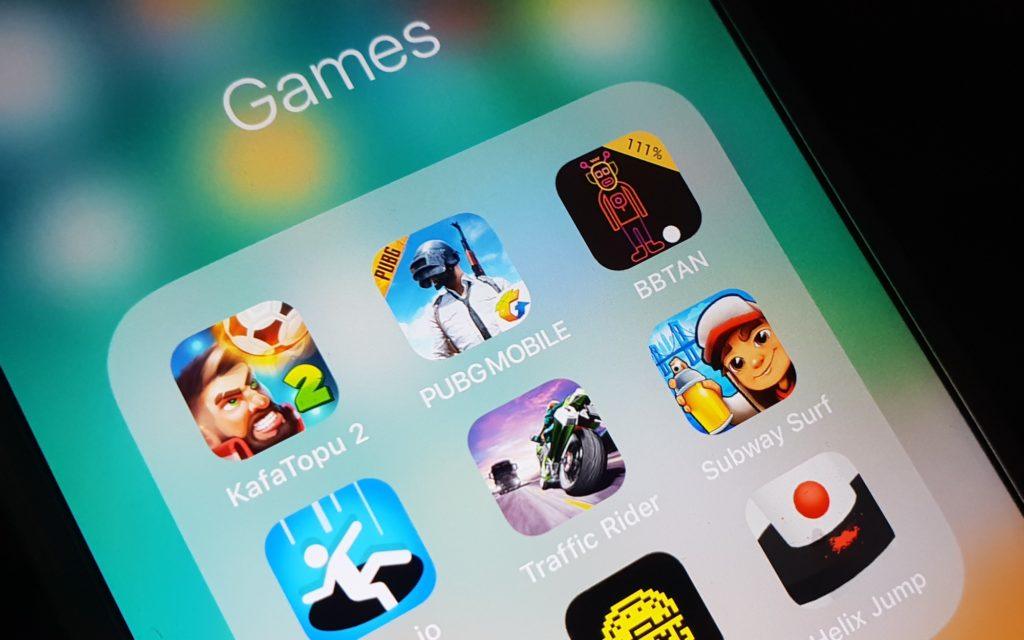 Around 75% of people aged 10 to 65 years in Germany and in the UK are mobile gaming enthusiasts, making these countries major hubs for game developers. That's according to new data from Newzoo.
Top European hubs for game developers
Germany and the UK will be the fifth and sixth top gaming markets globally when it comes to user revenues, generating $6.6 billion and $5.5 billion, respectively. Almost 50 million people in Germany are now plaything games compared to 39 million in the UK. And a third of users are also watching game-related content. 
Gamers are also happy to spend money on video games with 64% purchasing games, in-app features and other items. Top motivators for spending in-game included special offers or unlocking exclusive playable content. 
Game engagement in the UK versus Germany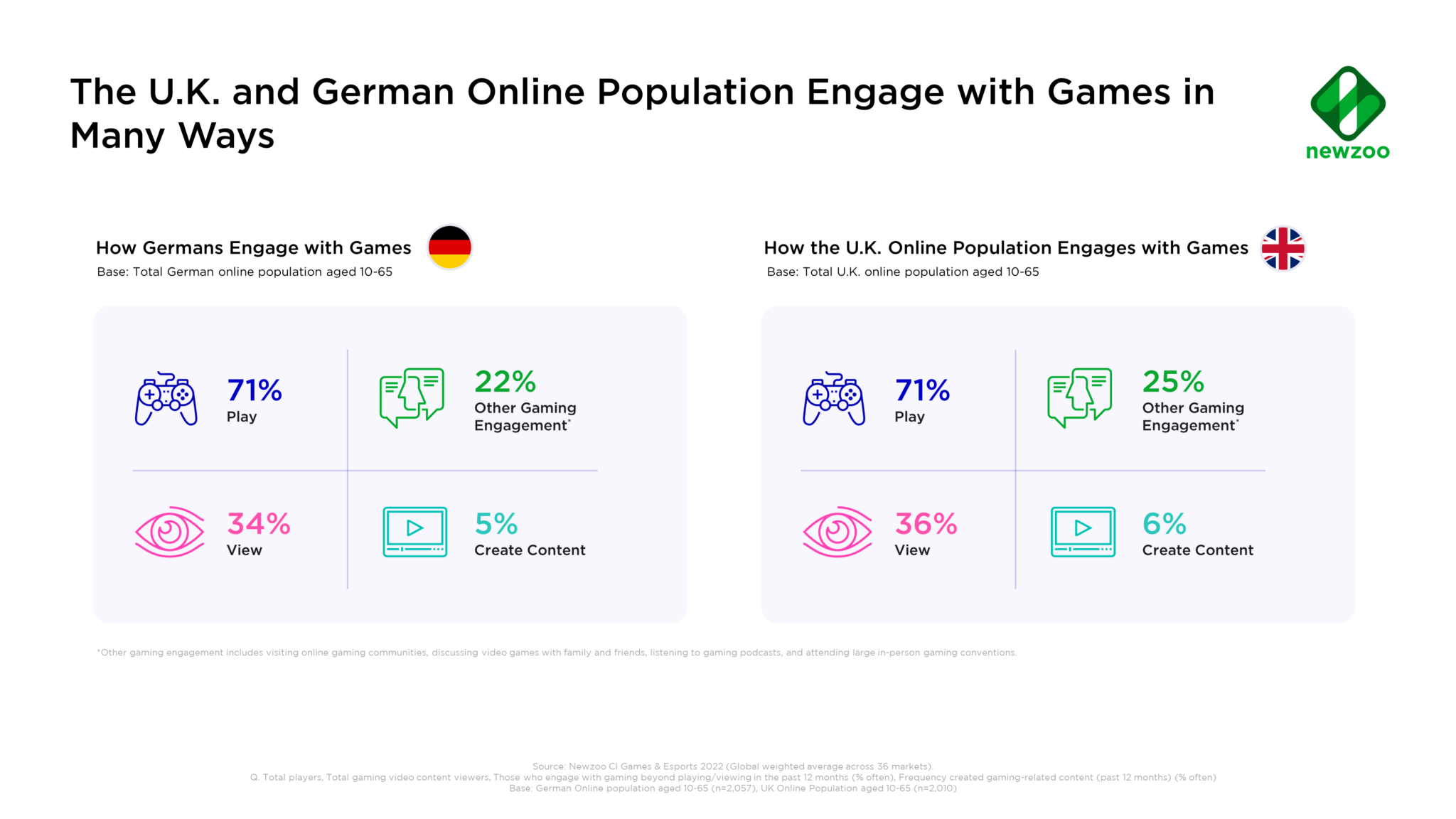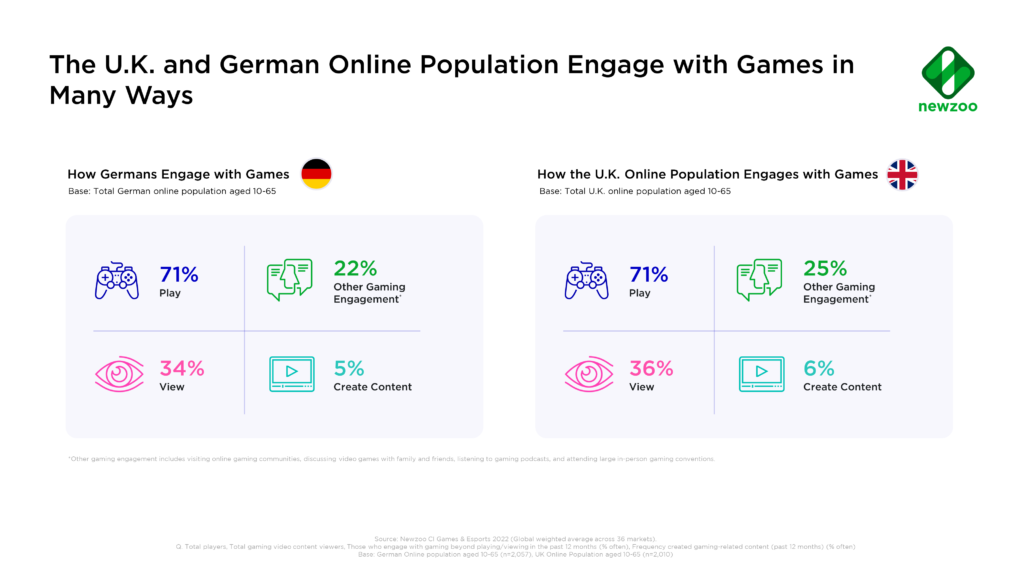 Source: Newzoo
Gamer genders still skew a little male with 54% of players being male and 45% being female. 
Mobile is where it's at
Mobile is the top platform for playing games in both countries, with 46% of UK gamers and 43% of German gamers playing on their mobile phones. A third of users said they preferred gaming on mobile devices over consoles while 43% of Brits prefer consoles. Adventure titles ranked top in the UK, while German gamers prefer shooter games.
Game platform preferences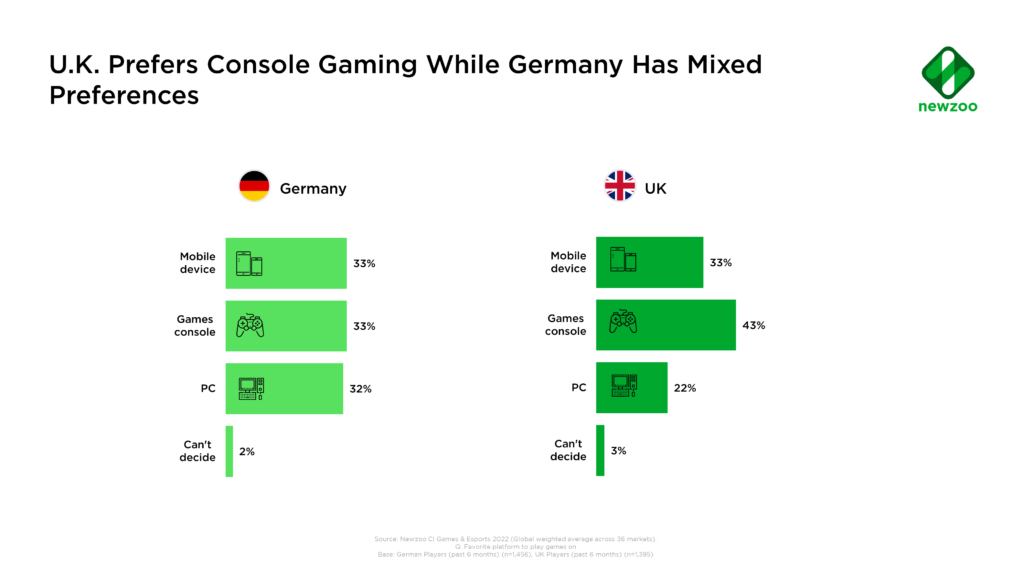 Source: Newzoo
The data sheds light on local gaming preferences and the differences between the countries. 
Key takeaways
75% of people

 

in Germany and in the UK are mobile gaming enthusiasts
Gamers are also happy to spend money on video games with 64% purchasing games, in-app features and other items
Mobile is the top platform for playing games in both countries, with 46% of UK gamers and 43% of German gamers playing on their mobile phones