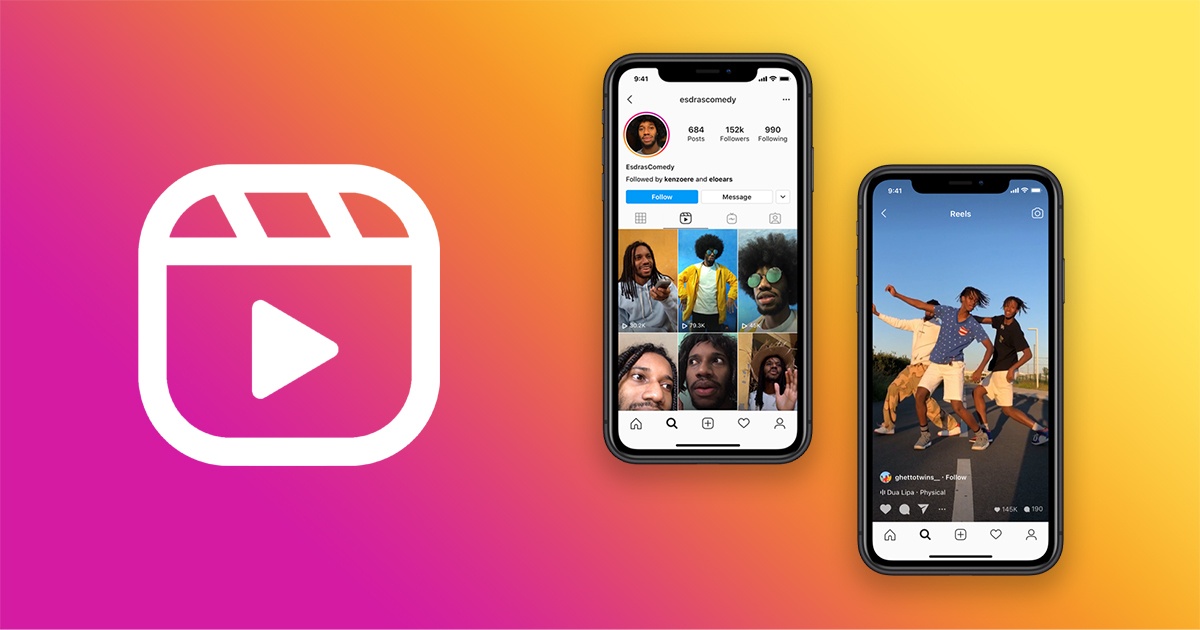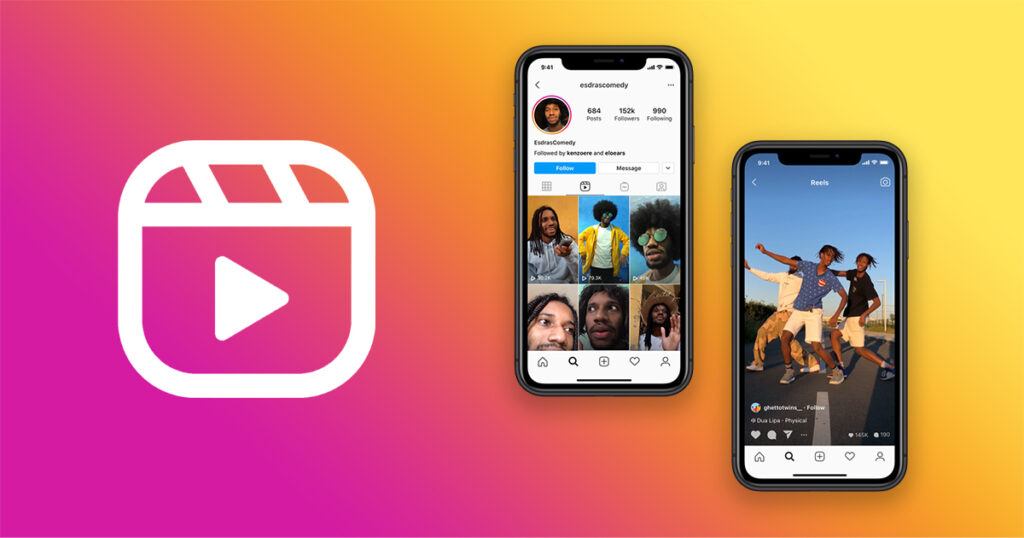 Brands continue to diversify the platforms they use for influencer marketing and yet Instagram continues to hold the top spot. Instagram Reels is emerging as the dominant influencer marketing platform in the US, according to the latest Influencer Marketing by Platform 2023 study from Insider Intelligence. In 2023, 53.7% of US marketers intend to incorporate it into their campaigns. Let's dive in.
Instagram Reels surging in popularity
Instagram Reels' popularity is set to rise even further, with a projected 62.2% of marketers planning to utilise it for influencer marketing by 2025, placing it on par with Facebook.
The forecast predicts a significant surge in the adoption of Instagram Reels among marketers, jumping from 53.7% in 2023 to 62.2% in 2025.
This growth trajectory aligns it closely with Facebook in terms of influencer marketing usage.
Instagram, as a whole, is poised to be used by 97.6% of US marketers in 2023. This widespread adoption is credited to Instagram's versatile content formats, robust creator tools, and expansive audience reach.

Growing number of US marketers using Reels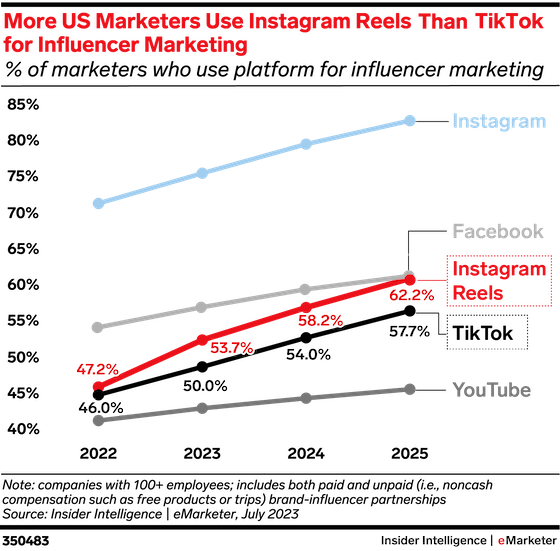 Source: eMarketer
The battle for influencer marketing supremacy
But competitors are encroaching on Instagram's territory. While Instagram Reels dominates for usage, TikTok's higher engagement rates mean that it could potentially be attracting the remaining 46.3% of US marketers yet to tap into it for influencer marketing.
Marketers should aim for effective audience engagement by diversifying influencer marketing campaigns across various social channels.
Prioritising a video-first approach, rather than focusing on a specific platform, enables connection with audiences on platforms like TikTok, Instagram, YouTube, and more.
Instagram Reels' rise in the influencer marketing arena underscores the power of video content in engaging audiences. Another recent report from Insider Intelligence predicts that US influencer marketing spending will surpass $2 billion in 2024, with Instagram leading the way.
Notably, TikTok, YouTube, and Facebook are also expected to reach the billion-dollar mark in influencer marketing spending. As competition intensifies, marketers must remain adaptable and explore multiple platforms to effectively reach their target demographics.
Key takeaways
Instagram Reels dominates with 53.7% adoption in 2023, projected to reach 62.2% by 2025
TikTok's higher engagement may attract 46.3% of untapped US marketers
US influencer marketing spending to exceed $2 billion in 2024, Instagram leading, with TikTok, YouTube, and Facebook following