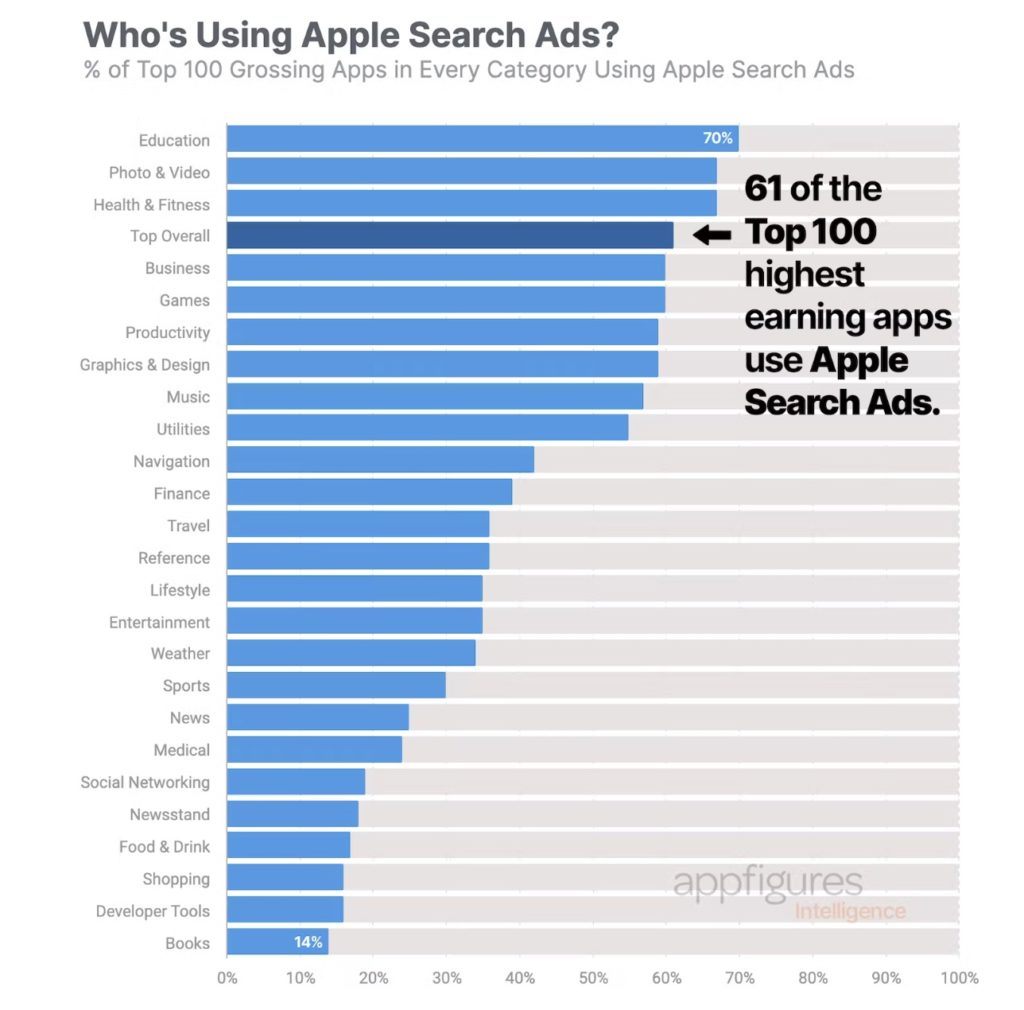 Apple Search Ads have become more popular following the company's app tracking transparency changes. But how many apps are actually using them?
According to data from AppFigures, 61% of the top apps overall use Apple Search Ads.
The data is based on an analysis of 100 highest earning apps in every category on the App Store.
Education was the category with the highest investment in Apple Search Ads at 70%, followed by Photo and Video and Health and Fitness app.
The category with the least investment in search ads is Books at just 14% and Developer Tools.
Apple Search Ads have been hugely popular in part because they produce good results. Apple provides precise targeting mechanisms that allow developers to reach app users when they're searching for new apps to download.
Search Ads can also be automated which saves time when scheduling campaigns.
Following the launch of iOS 14, spending on Apple Search Ads grew 75% compared to budgets in 2021 which shows just how important the format has become among marketers.