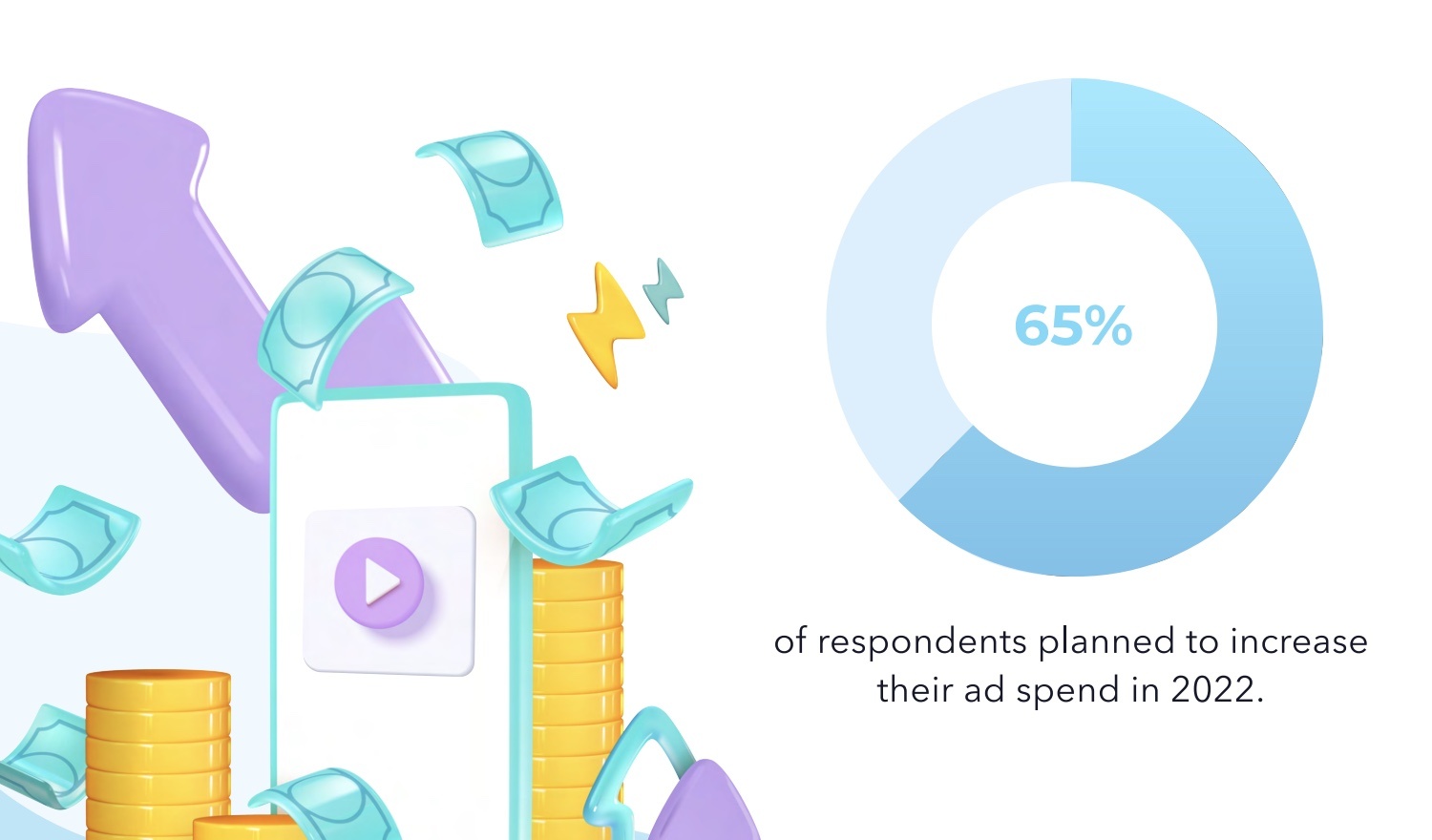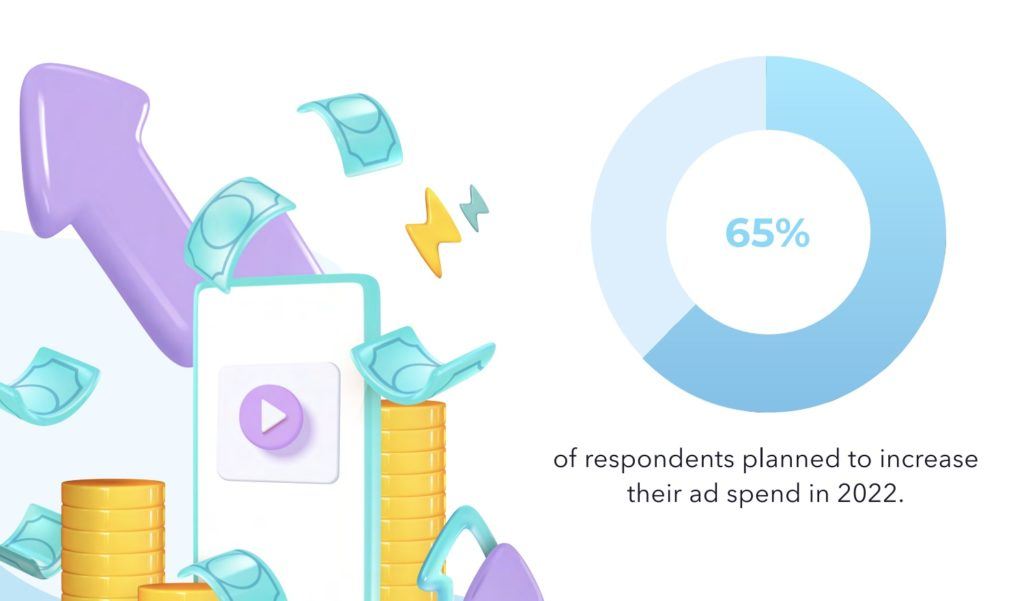 As billion of people are using their mobile devices to socialise, shop and play games, it's not surprising that mobile advertising spend grew to $300 billion in 2021.
And the trend is far from stopping as ad spending is predicted to reach $350 billion this year, according to new data from mobile measurement platform Tenjin.
However, Apple's changes and increasing focus on user privacy have made it harder to target and measure mobile ad performance. 
The majority (55%) of mobile advertisers said that mobile advertising became harder in 2021 which impacted ad revenues. The median estimated revenue loss due to the changes was 39%.

Now, advertisers are using patchwork strategies to achieve campaign success. 85% say they use probabilistic attribution or fingerprinting in 2022 although a whopping 77% believe Apple will clamp down on that.
Apple's SKAdNetwork remains a challenge for most advertisers since only 32% of companies have in-house data talent while 75% are relying on marketing automation to gain insights. 
"Mobile marketing can be best characterized as in a zombified state that's somewhere between the familiar era of unrestricted targeting and the new, privacy-first one. The sustainability of the current patchwork model remains to be seen," said Christopher Farm, CEO and Co-Founder at Tenjin.

"It's likely that, in the not too distant future, committing to understanding SKAN will become imperative rather than optional. And yet, despite a rough 2021 for mobile advertisers' bottom lines, and with more change ahead, our research shows that advertisers' optimism remains strong. After all, one thing is unchanged: the best mobile content and services are in high demand from billions of people the world over, on both iOS and Android."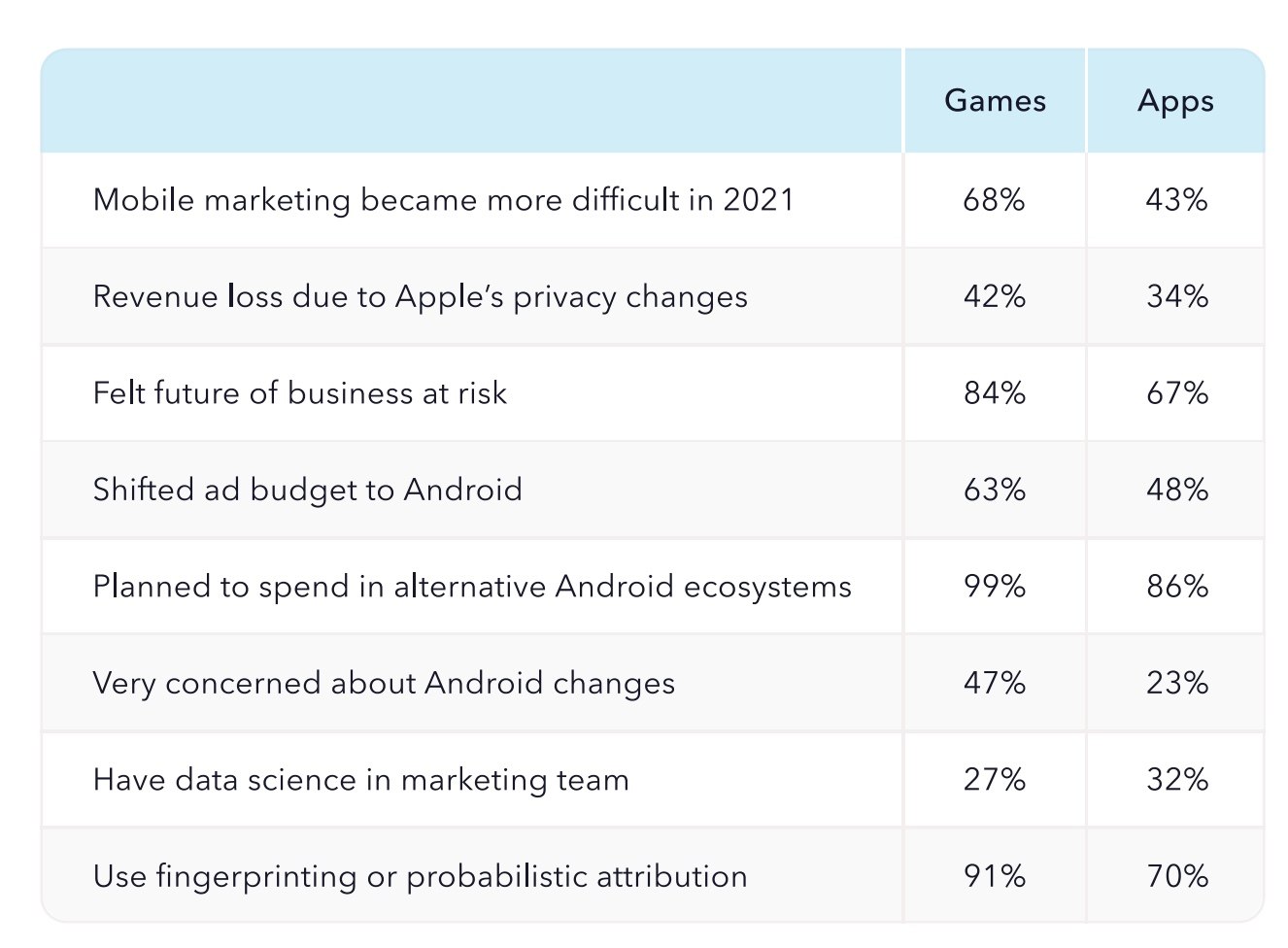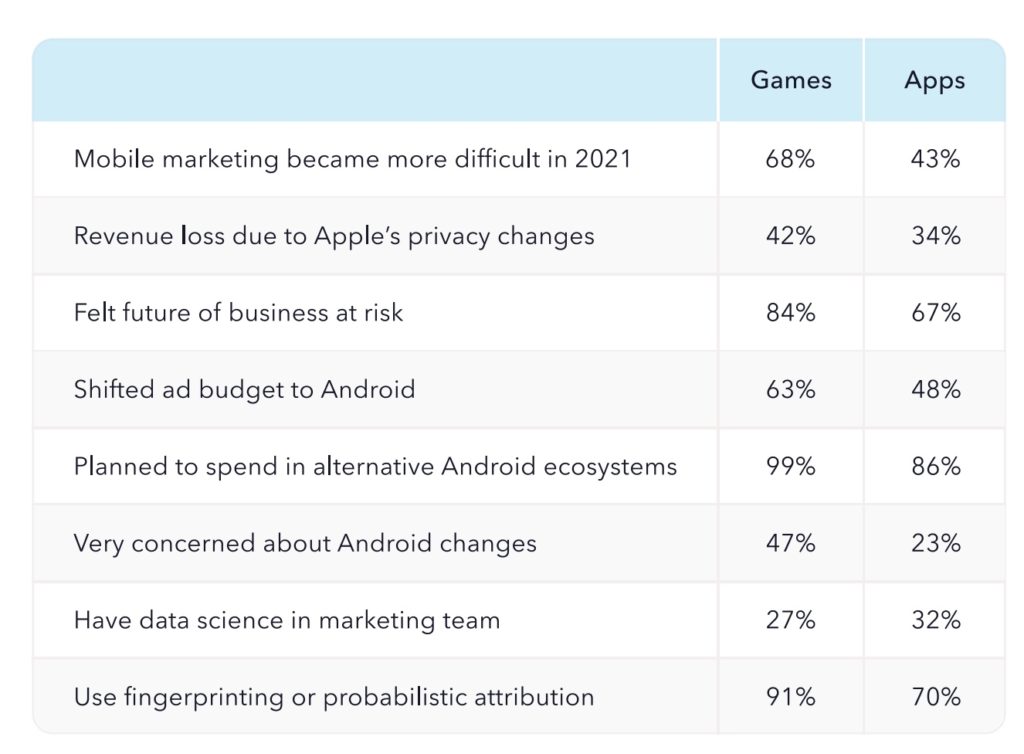 Mobile game advertisers noted that mobile marketing became harder in 2021 (gaming 68% vs 43% non-gaming); perhaps due to shifting budgets to Android and fingerprinting methods.
Yet, despite all these challenges, 85% of advertisers remain positive that marketing could be less challenging in 2022 and 65% plan to boost their ad spend.