Plenty of mobile app gamers have a desire to be involved in game development, but it's not all fun and games. The latest data from Sauce Labs, an automated testing platform, finds that nearly half have experienced online threats or bullying due to their involvement in a mobile game app. Let's dive in.
Feedback loop improvements
Sauce Labs' 2023 Gaming Experience Survey Report focuses on the mental well-being of game developers. Surveying 150 full-time and part-time developers along with 500 gamers in the US, the report examines how new releases, feedback, and feedback loops impact their experiences.
It underscores the significance of an "open channel of communication" between developers and players. And this is becoming ever more important with a growing number of gamers skewing toward playing on mobile devices.
Majority of gamers now play on mobile devices
Source: Sauce Labs
A substantial 71% of developers prioritise feedback on performance, playability, and game mechanics.
However, 55% of developers find the current feedback lacking in detail, impeding the effective implementation of player-desired changes. A significant cause is the scarcity of manual reports from users, as highlighted by 45% of developers.
Even during beta testing, which aims to gather user opinions, 44% of developers encounter challenges in getting post-testing feedback. Furthermore, locating experienced testers presents an additional hurdle.
Negative feedback affects app developers
Source: Sauce Labs
Mounting pressures
Amid the rising clamour of gamers expressing dissatisfaction with incomplete and glitch-ridden games online, developers find themselves under mounting pressure, taking a toll on their mental well-being.
An alarming 48% of developers have experienced threats or bullying linked to their game development work, leading to stress, depression, and even adverse effects on physical health.
As technology advances, expectations for games soar, yet development timelines often lag. 61% of developers admitted releasing games under pressure, despite awareness of their unfinished state.
Developers want more actionable context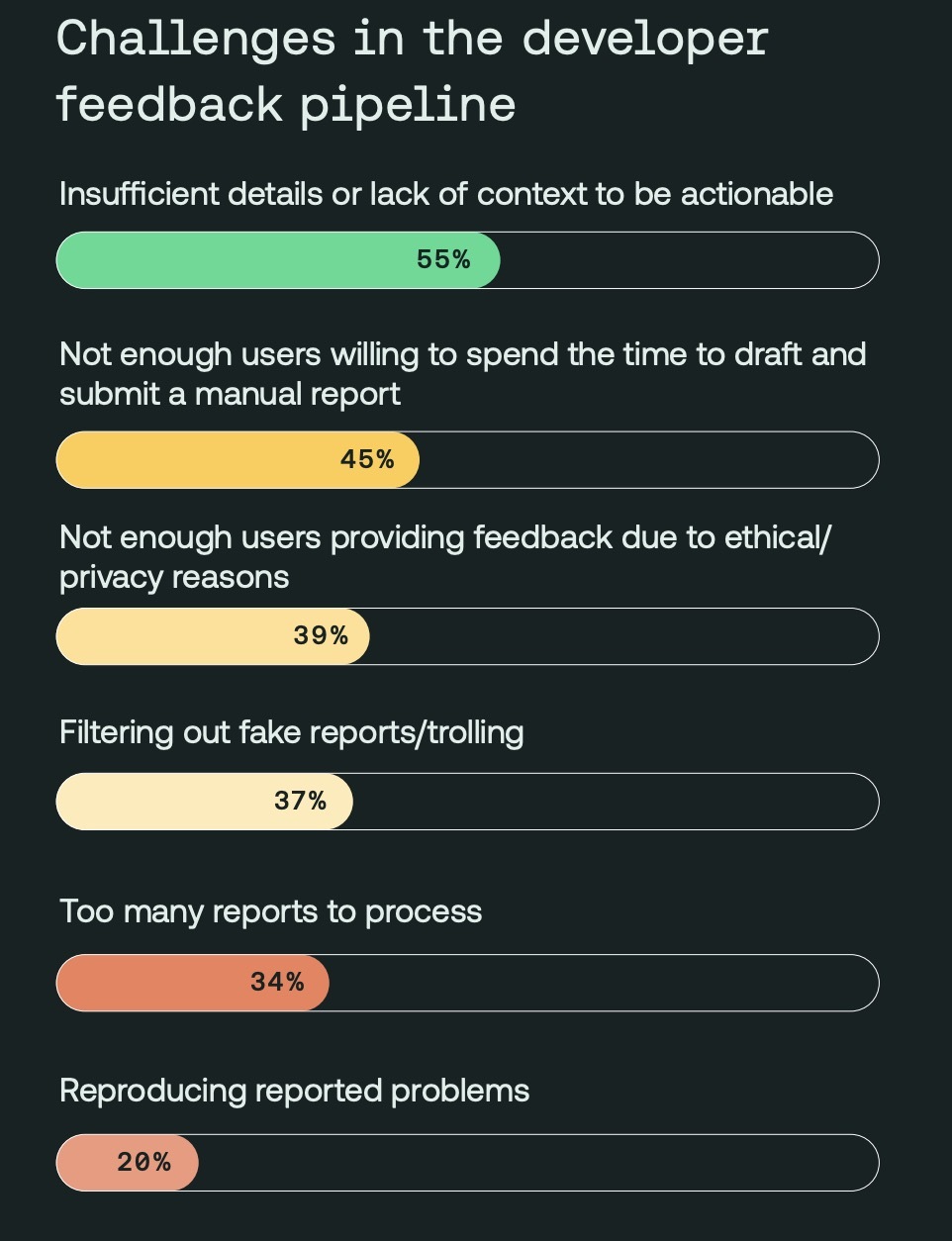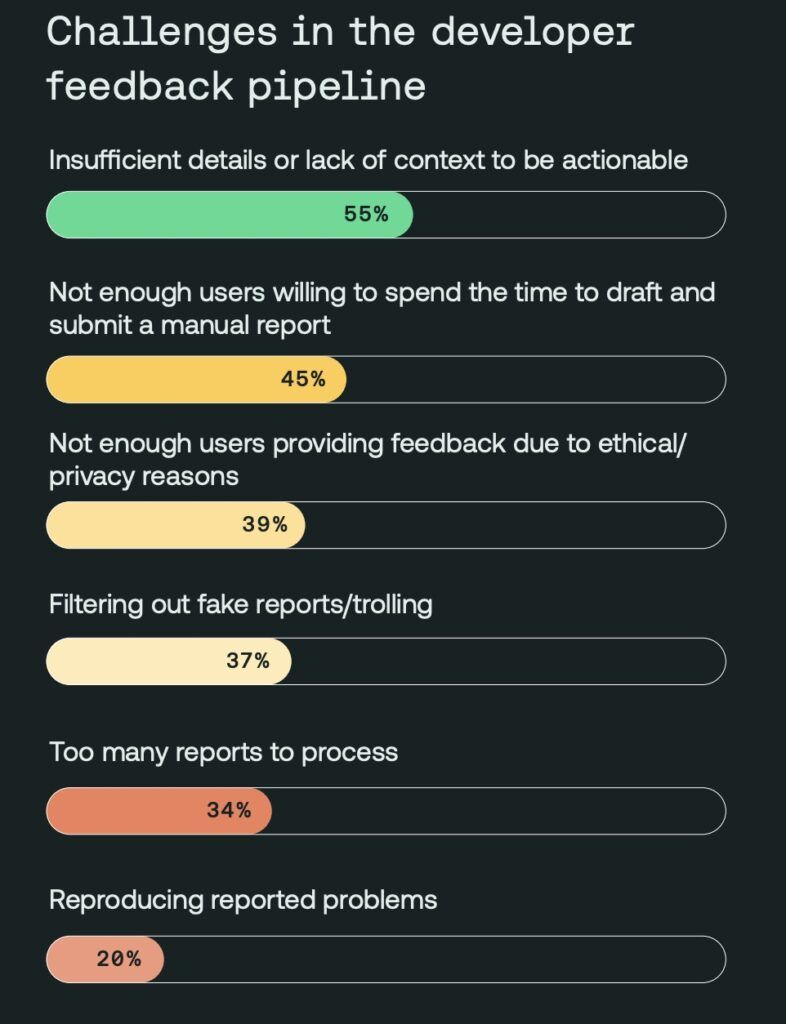 Source: Sauce Labs
Another 79% highlighted increased pressure to release incomplete games in the last five years, compounding the issue.
Sauce Labs' report underscores the need for change at a higher level, as developers bear the brunt of backlash with limited decision-making power.
Key takeaways
Sauce Labs' data reveals 48% of developers threatened, impacting mental health and well-being
55% of devs find current feedback lacking, hindering player-desired changes due to manual report scarcity
61% of developers release unfinished games, 79% feel mounting pressure for incomplete releases, demanding change