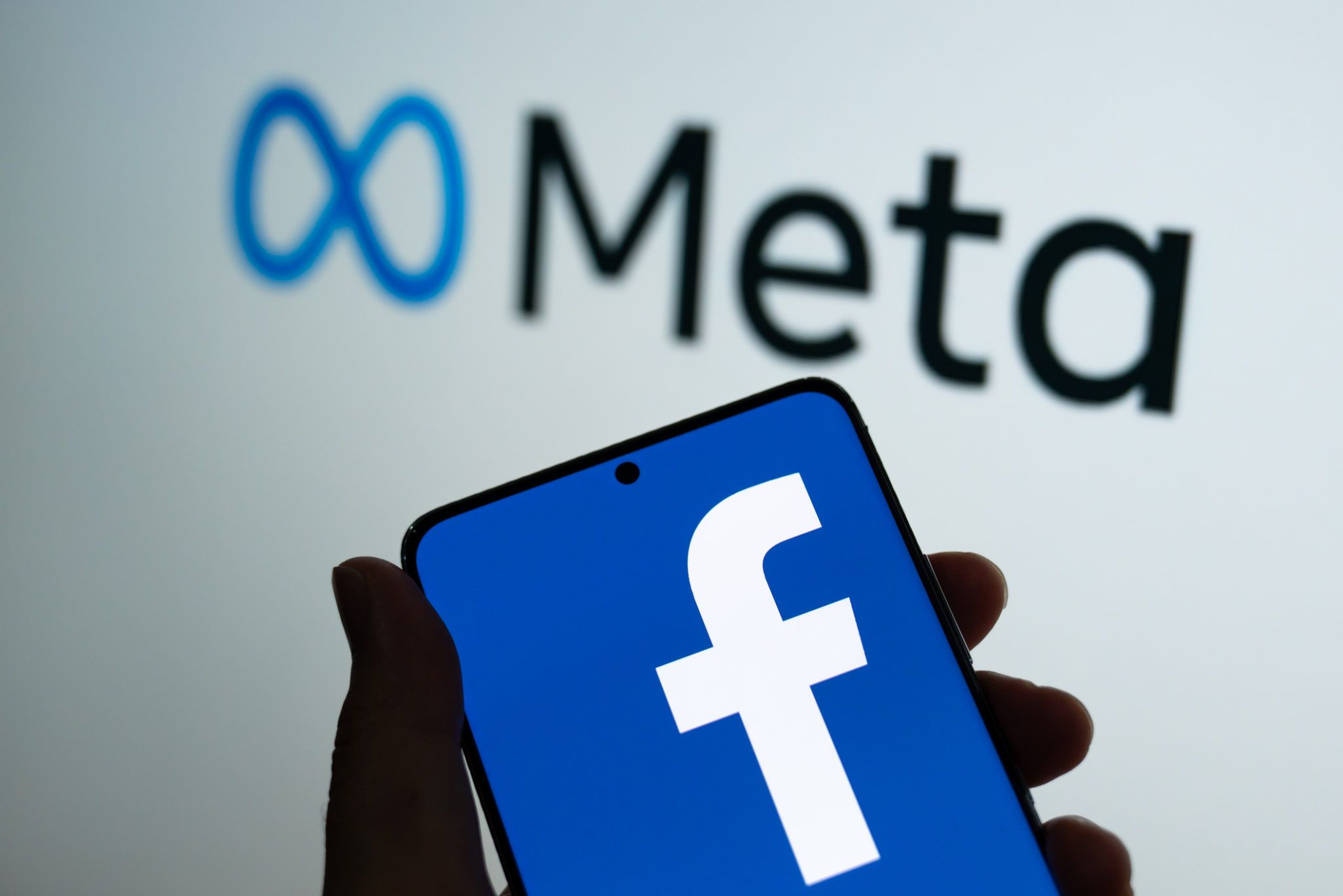 In light of continued privacy scandals in recent years, consumer trust in technology companies has declined. Based on a survey of 2,000 adults, research by Forbes Advisor sheds light on the app developers British mobile users trust the least. 
Meta has a major trust issue
Almost half of respondents (48%) said they don't trust Meta-owned apps including Facebook, Instagram and WhatsApp. The social media company has repeatedly come under fire for continued data breaches and privacy scandals. 
Its competitors such as TikTok and Twitter aren't faring much better and score among the least trusted apps at 42% and 41%, respectively. 
The least trusted apps and technology brands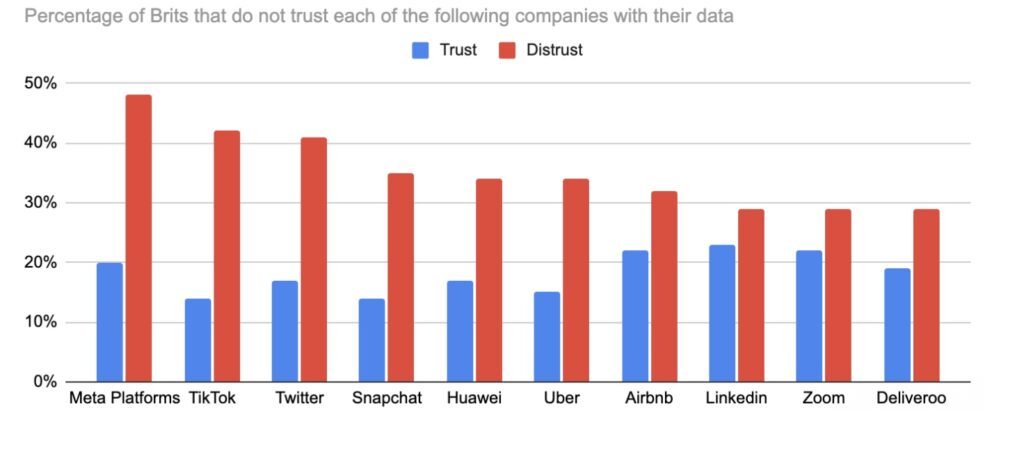 Source: Forbes Advisor
PayPal is the platform Brits trust the most (47%), followed by Amazon (41%) and Microsoft (39%). 
Notably, nine of the ten most trusted brands were created before the 2000s whereas the least trusted brands have been operating for less than 20 years. 
Younger people are more comfortable sharing their data
An overwhelming majority (90%) of British app users are worried about their data being hacked. Around two-thirds aren't happy offering their data to the government and some 43% feel uncomfortable sharing data with the NHS. 
Start-ups, gambling and social media companies are the ones users are most weary of sharing their details with. 
However, younger users aged 18 to 34 years aren't as worried when sharing their data with Instagram or TikTok (17%). In the 35-54-year-old bracket this trust drops to just 7% and it's even lower among the 55-year-olds (3%). The reverse is true for sharing data with the NHS which older users feel more comfortable with compared with younger ones. 
"Like or not, we all exist in an era where it's nigh-on impossible to live without sharing your personal data – even if you don't consider yourself to be particularly 'digital'," said Laura Howard, at Forbes Advisor. 

"Making an online doctor's appointment, paying a bill via your banking app, getting a discount on your shopping with a supermarket loyalty card, or checking the traffic before setting off on a journey – it all adds to the vast and continuous stream of data related to you and your behaviour as a consumer. But our knowledge and awareness around how to protect this data has perhaps not kept pace with the technology."
But there are things users can do. The survey found that one-quarter of social media users weren't taking steps to protect their accounts. Over a third (36%) use different passwords and have adjusted their privacy settings for their account and one in five change their passwords regularly. 
How Brits are protecting their social accounts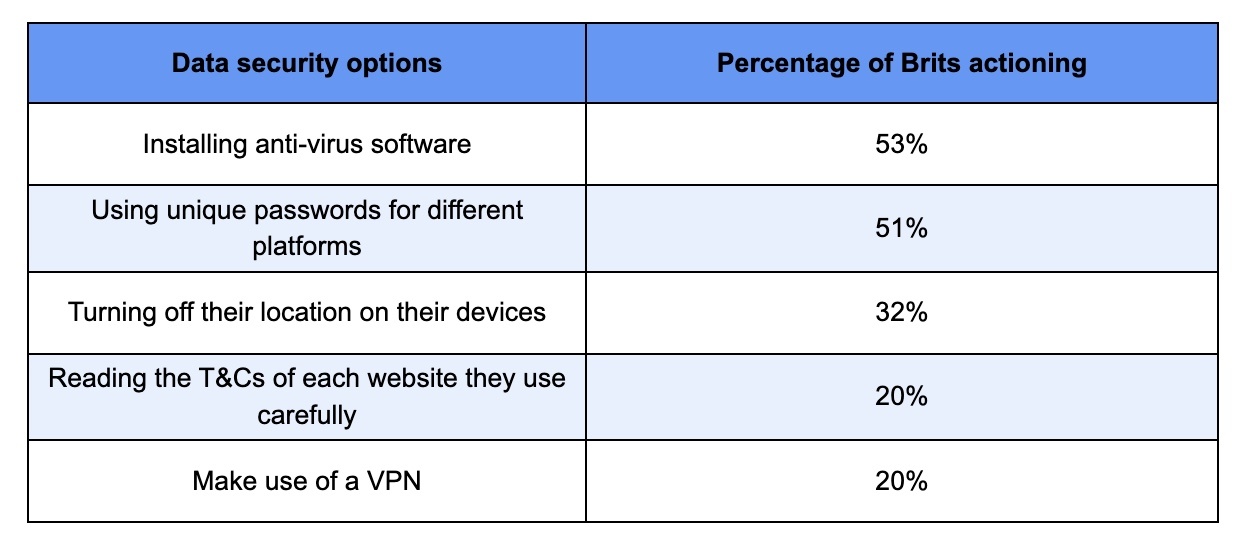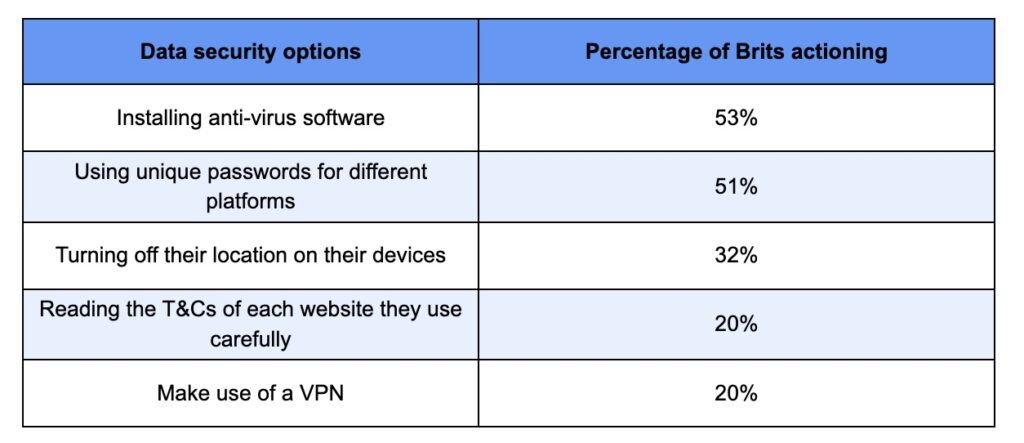 Source: Forbes Advisor
Key takeaways
48% of Brits don't trust Meta-owned apps
PayPal is the most trusted brand among Brits (47%)
90% of Brits are worried about falling victim to data hacking