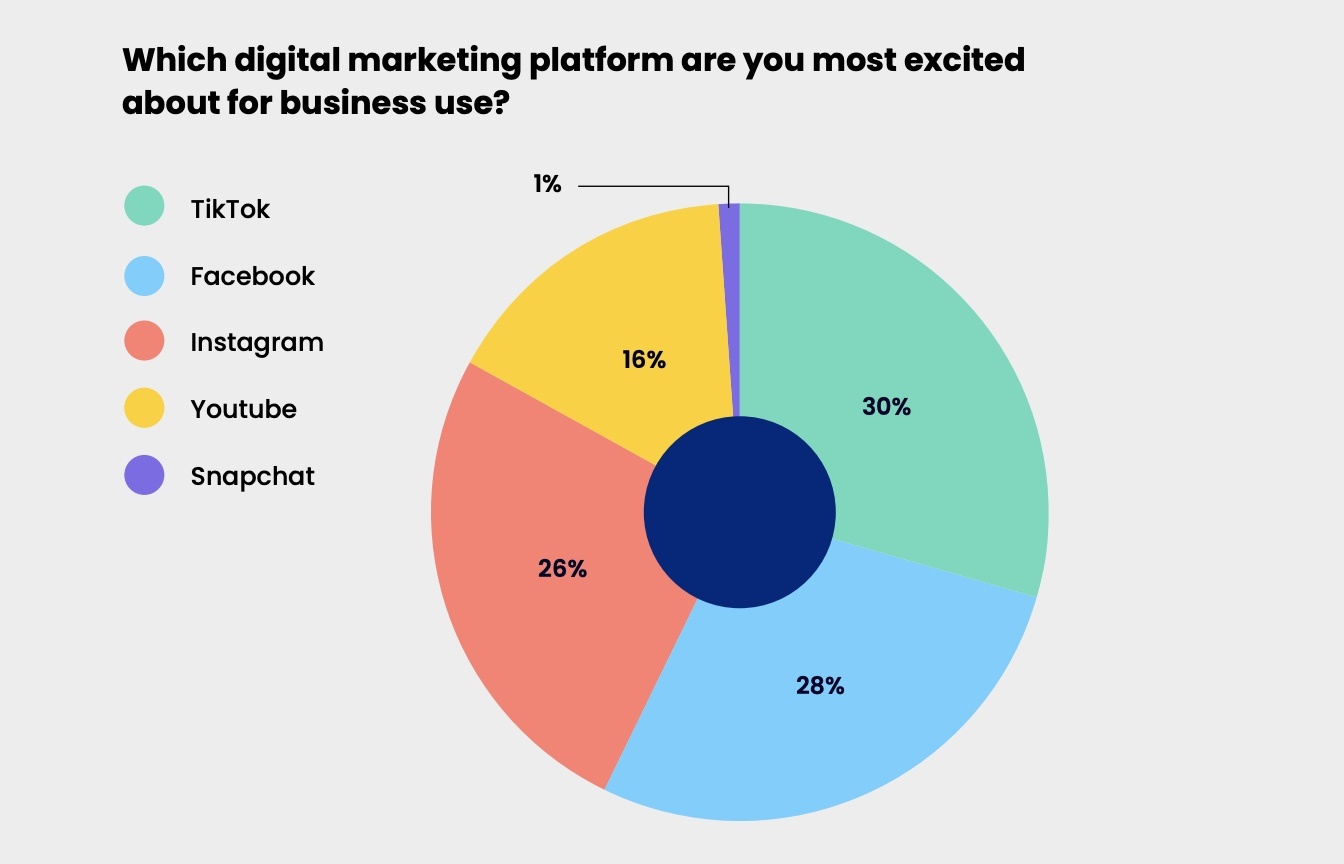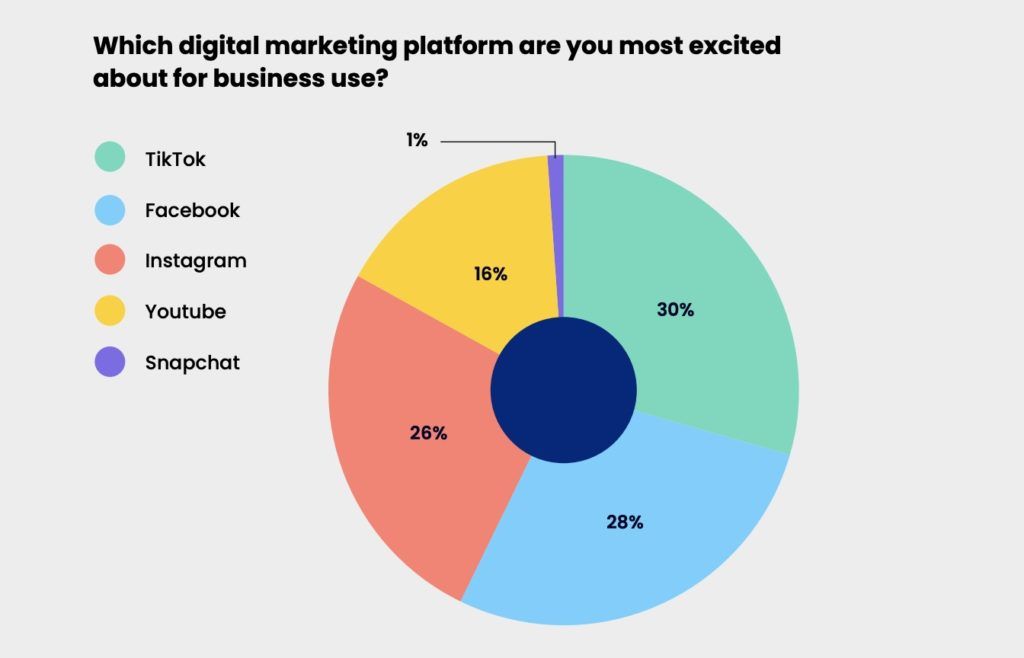 A growing number of small and medium-sized business owners now consider using TikTok to advertise as Facebook usage continues to decline.
According to a survey of over 800,000 small business owners, 43% of SMBs are likely to join the popular short-form video platform because they heard that it works compared to 23% who say the same of Facebook. 
Yet, they are most excited about the potential for business growth using Instagram (72%) versus TikTok (67%). 
The majority (78%) said they would increase investment in TikTok, in part due to its ease of use (81%) and the fun aspect (73%) of using it.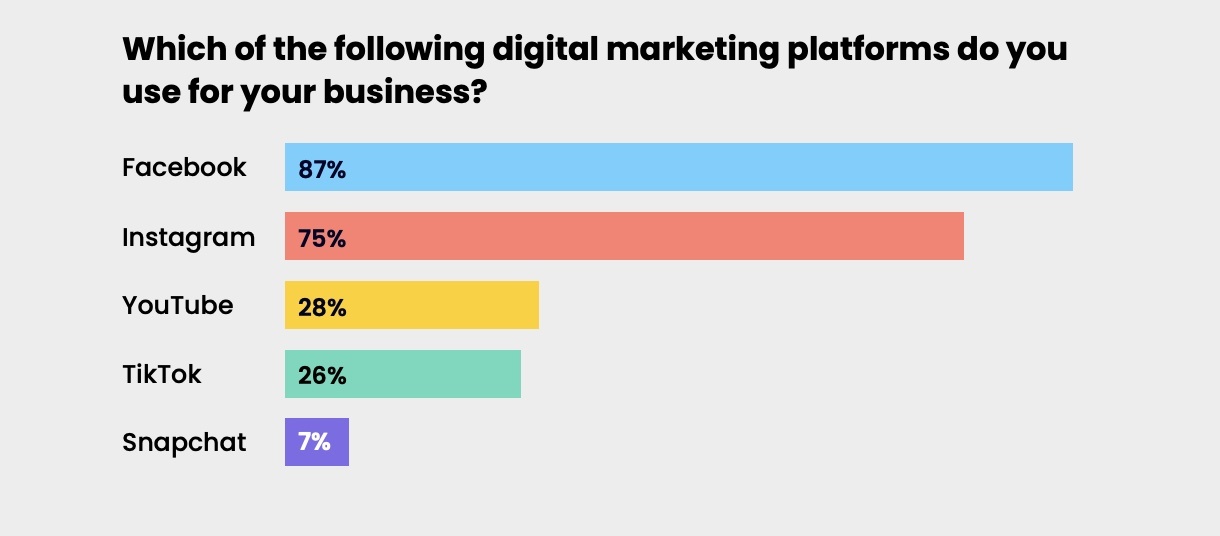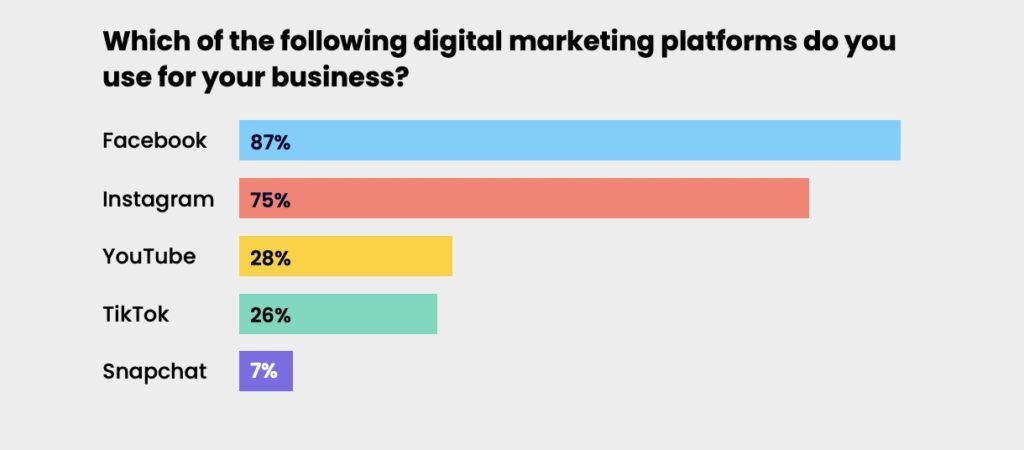 Reaching new audiences was the most valuable aspect of using TikTok to promote a business. 
Although 58% of SMBs using TikTok have only been on the app for less than six months, they're already generating fast results. 
Some 59% said that the app helped them grow revenues and 42% found it helped them get through the pandemic while 32% raised capital on the app.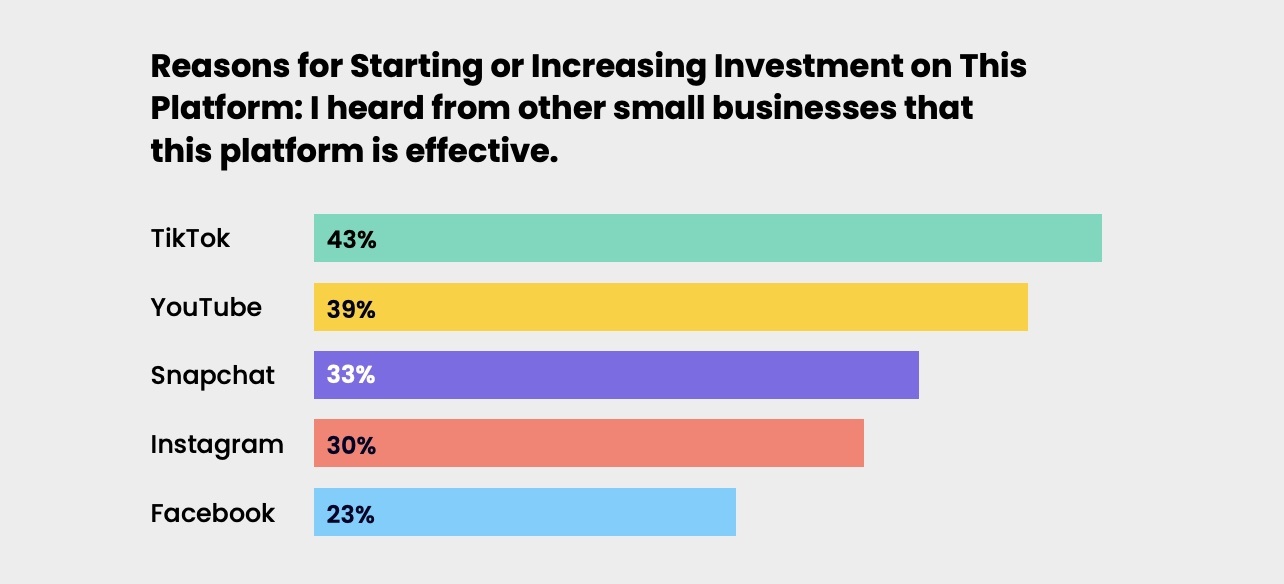 However, potential barriers for why some SMBs may not be joining the TikTok craze included its heavily youth-focused audience and that it was too complicated to use.
When it comes to value, Facebook still scores top because organic reach here performs best (68%) compared to Instagram (66%) and TikTok (51%).
At the same time, marketers are realising that the video app provides more potential for storytelling in a creative way (67%) compared to Instagram (65%) and YouTube (58%).