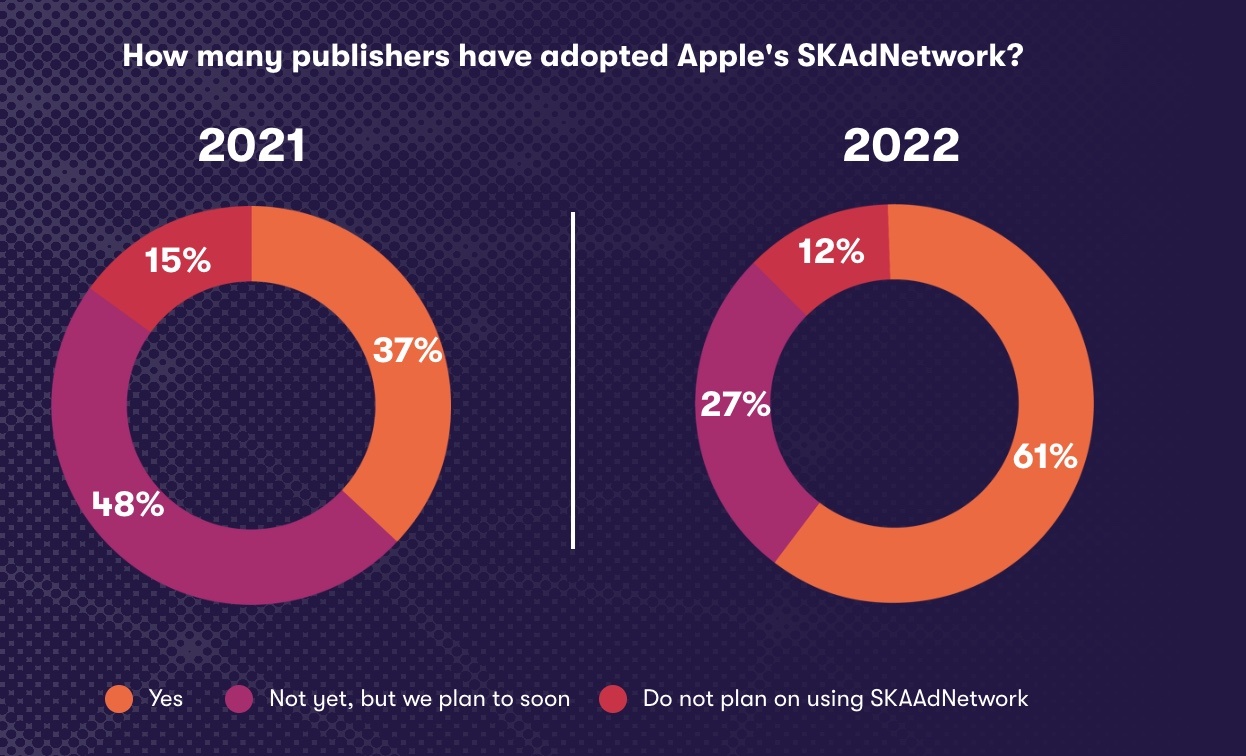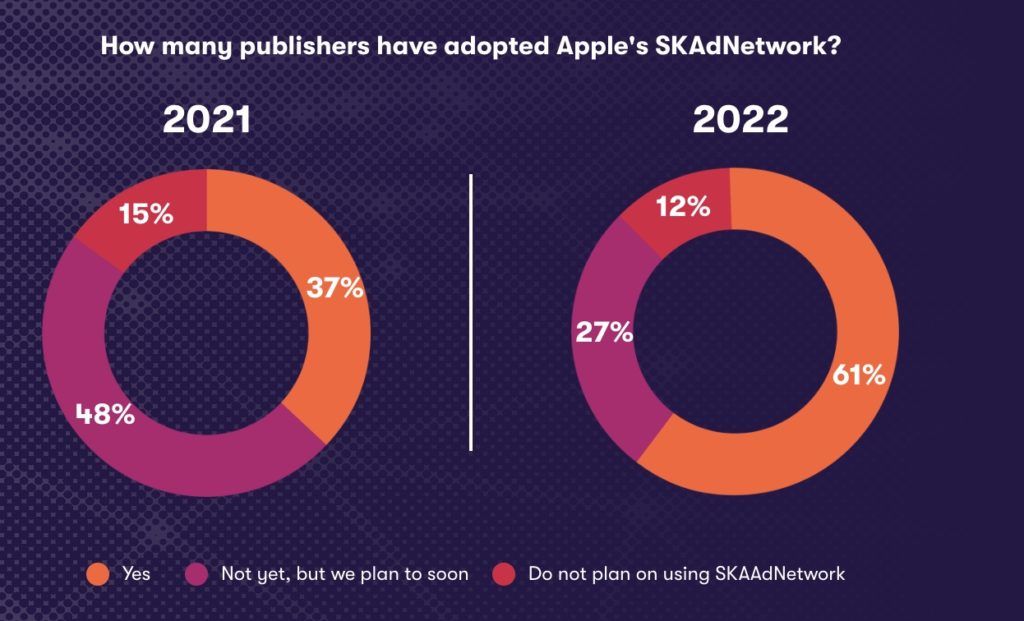 Around 38% of user acquisition marketers have increased their spending on Apple Search Ads following the launch of SKAdNetwork, according to research from Digital Turbine.
Based on a survey of publishers globally, 61% have adopted SKAdNetworks in 2022 already, while 27% plan to do so this year.
Those who aren't planning on using SKAdNetworks are working with fewer partners for iOS user acquisitions (43%), have not changed their spend allocation (36%) or aren't concerned about opt-in rates (36%).
The survey also noted that since the launch of SKAdNetwork, 37% of marketers are working with the same partners as before while 32% are working with fewer partners versus 15% working with more. 
The channels that are seeing increased spending after the launch include Apple Search Ads (38%), web to app (37%) and ad networks (32%).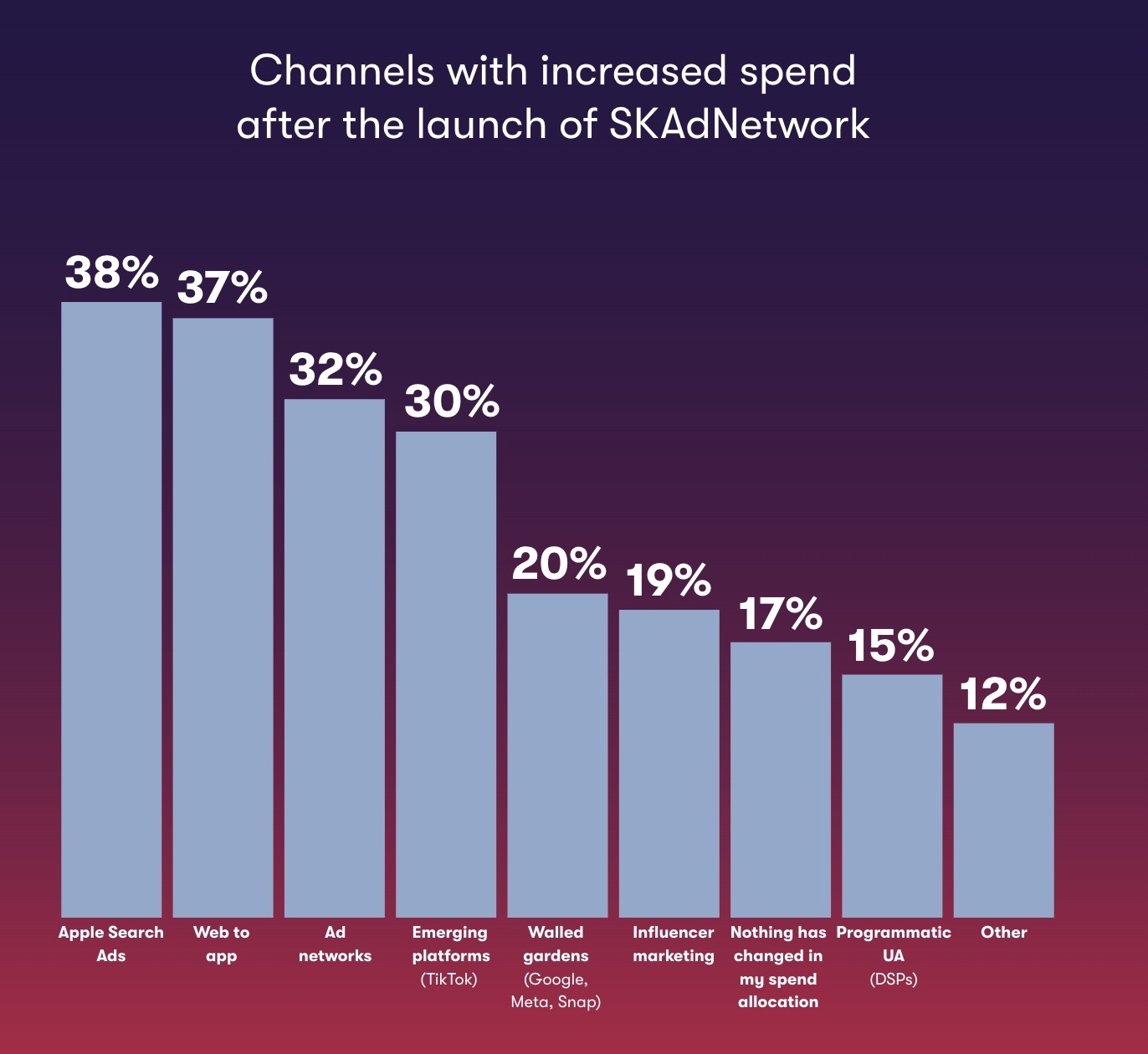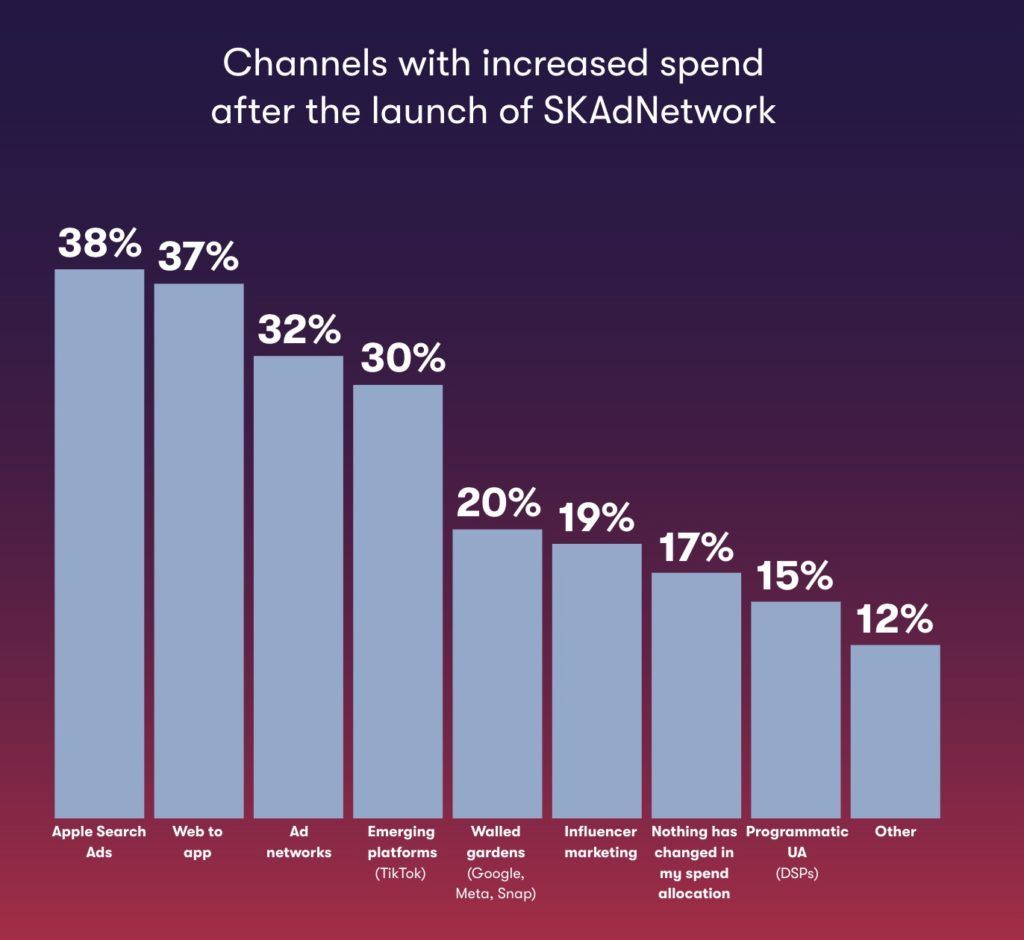 And though opt-in rates are still of some concern to publishers, they are less than last year. 
When it comes to channels, publishers are spending the majority of their budgets on video ads (46%), followed by display ads (18%) and search ads (13%).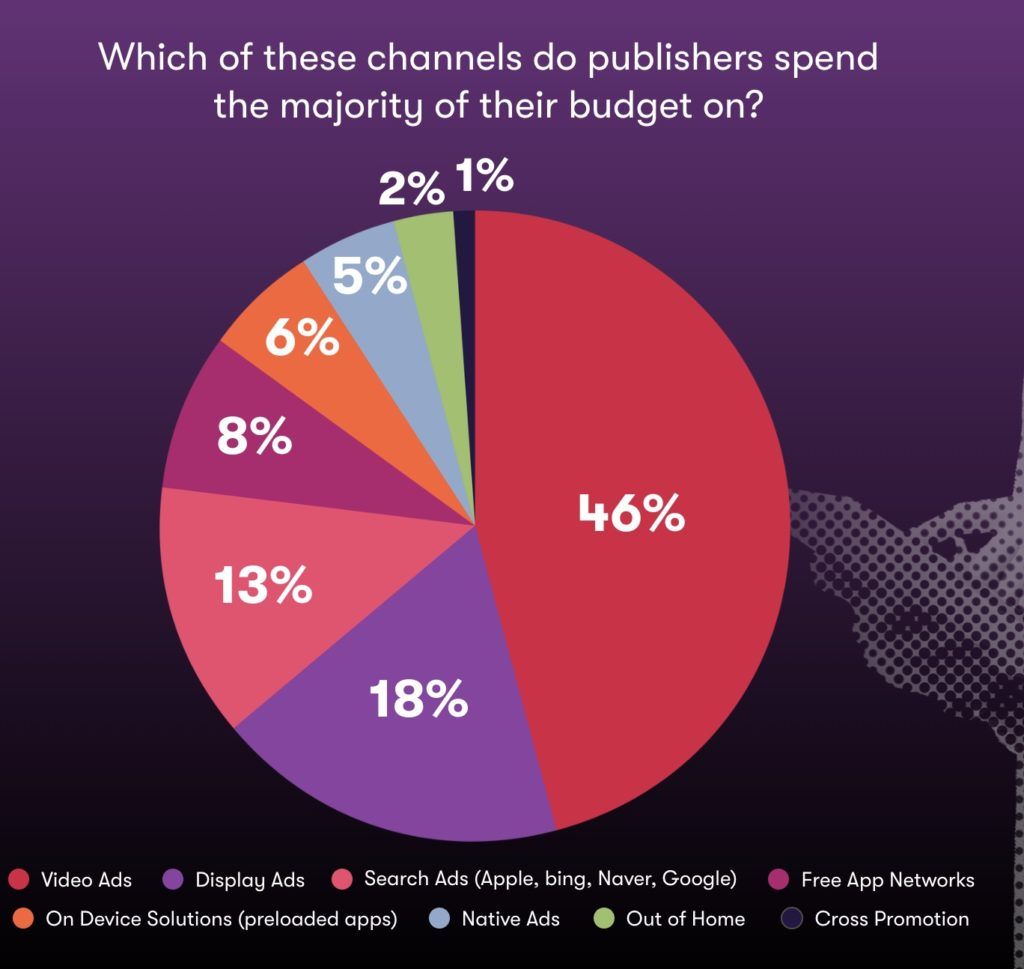 Increased video spend is largely driven by the fact that video ads are the most effective ad type, followed by display and Apple Search Ads.
64% of respondents find rewarded video ads effective while 48% consider playable ads effective.