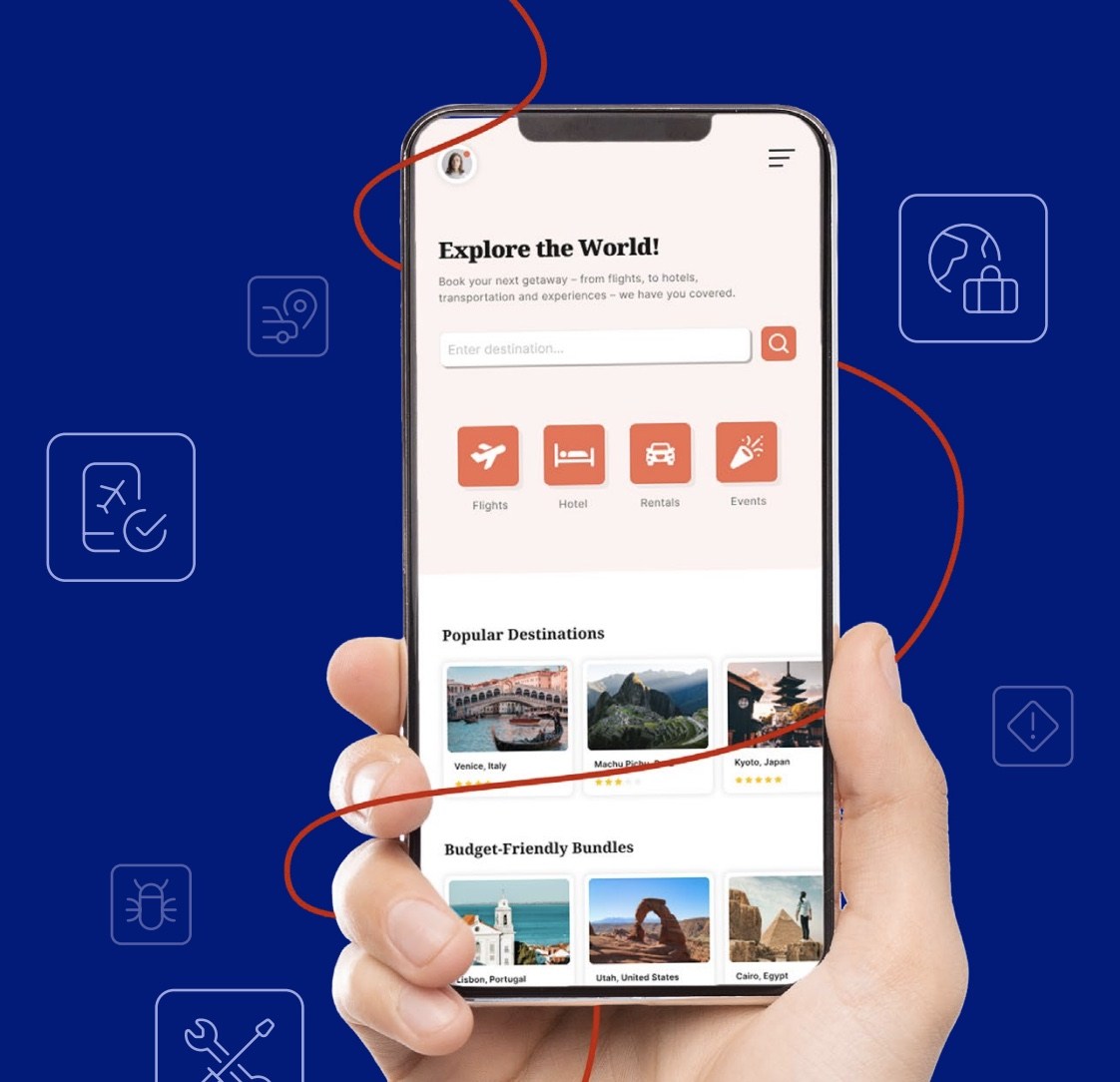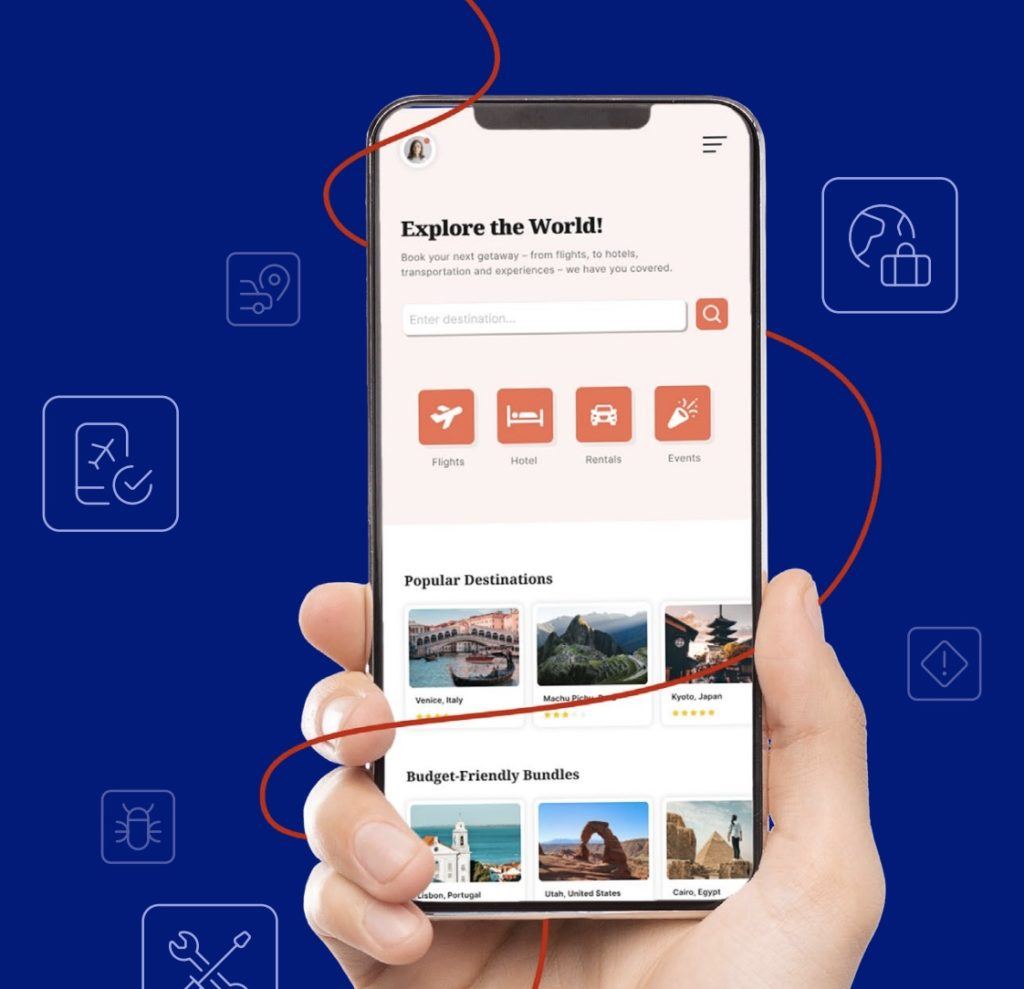 Travel app downloads fell sharply during the coronavirus pandemic in light of tightening restrictions and lockdowns. By summer 2021 adoption returned to pre-pandemic levels and by Q2 2022 installs were up 56% compared to the previous year. 
Travel apps offer speed and convenience when it comes to booking accommodation, flights or renting cars, but despite positive install figures, a new study by app quality firm Applause finds that app users want more from their travel apps. 
Changing plans are difficult to manage in apps
Based on the answers of over 5,200 respondents, the survey found that 37% of users find apps unhelpful in managing travel challenges such as rebooking or cancelling flights or finding last-minute accommodation. Another 20% said they were somewhat or very dissatisfied with their overall travel app experiences. 
The majority of users tend to use just one or two travel apps while just 7% have installed six or more.
Most users installed 1 to 2 travel apps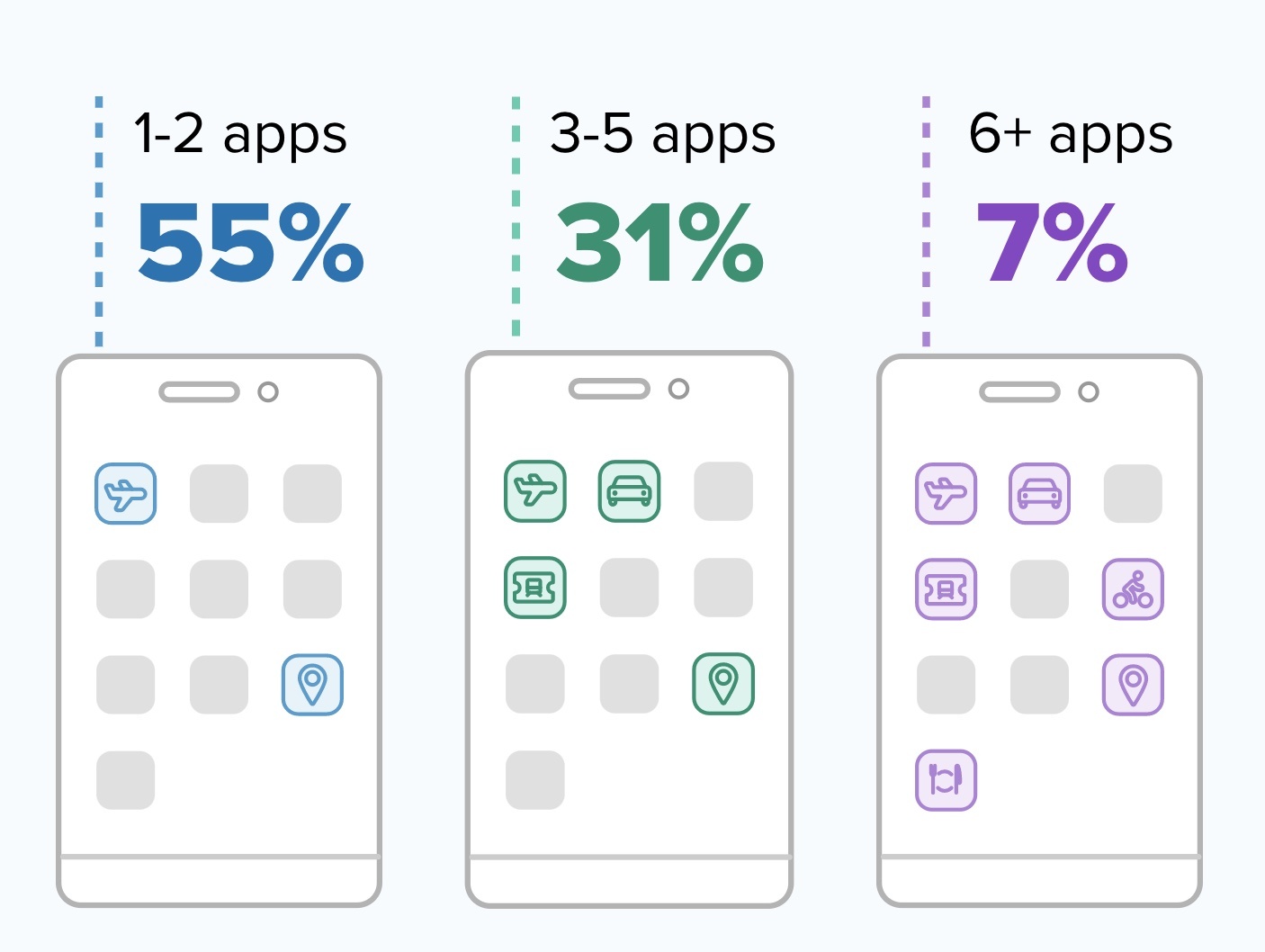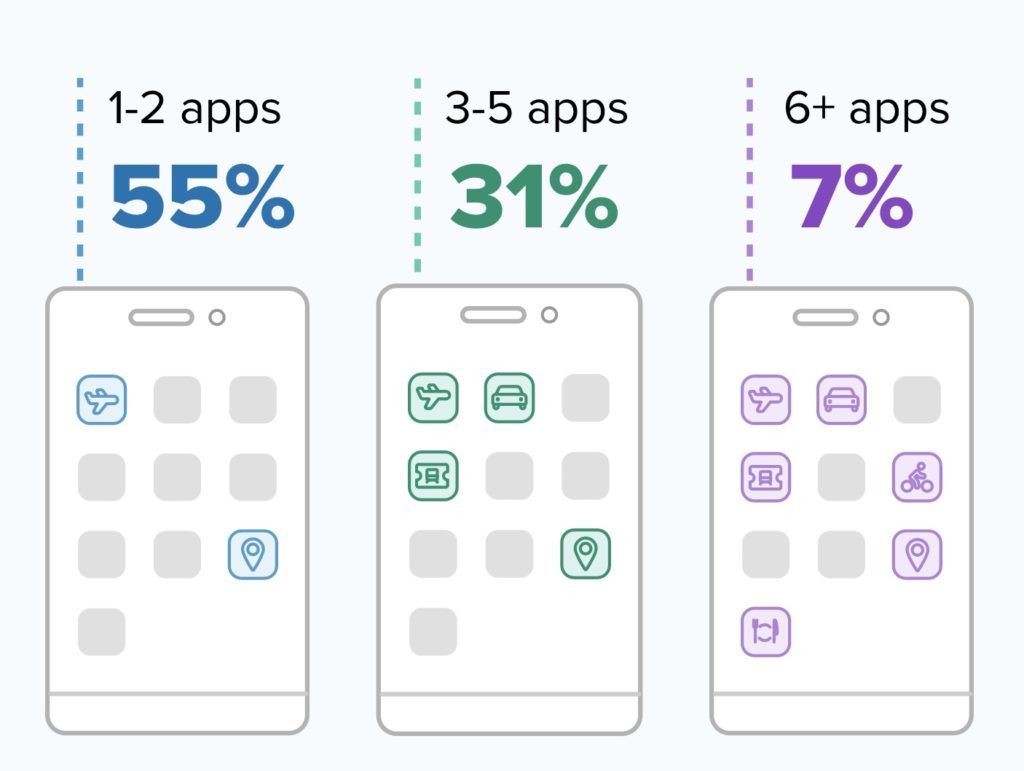 Source: Applause
Can't find what they're looking for
Common bugs and friction points that hamper the app experience include being unable to find information (18%), a slow app response (13%), localisation problems (12%), issues using payment sources (11%) and seating or booking arrangement not being honoured on site (10%).
"In a time when a majority of travellers are facing travel disruptions, delays and other issues, it's so important that brands are focused on the quality of their digital experiences," said Luke Damian, chief growth officer for Applause. "Ensuring that apps are tested by users in local markets especially helps eliminate design flaws and friction points that can heighten a traveller's frustration. Providing travellers with helpful tools and high-quality digital experiences can go a long way in protecting brand reputations and enhancing customer loyalty. It can be a differentiator in the market."
When plans don't change, satisfaction rises
The majority of users (67%) tended to be overall somewhat or extremely satisfied with their travel apps – s0 long as their plans don't change. 
Travel apps are used to plan accommodation (23%), make flight reservations (21%), buy train, ferry or bus tickets (17%), rent a car (12%), make entertainment (12%) or meal reservations (10%).
Top reasons for using travel apps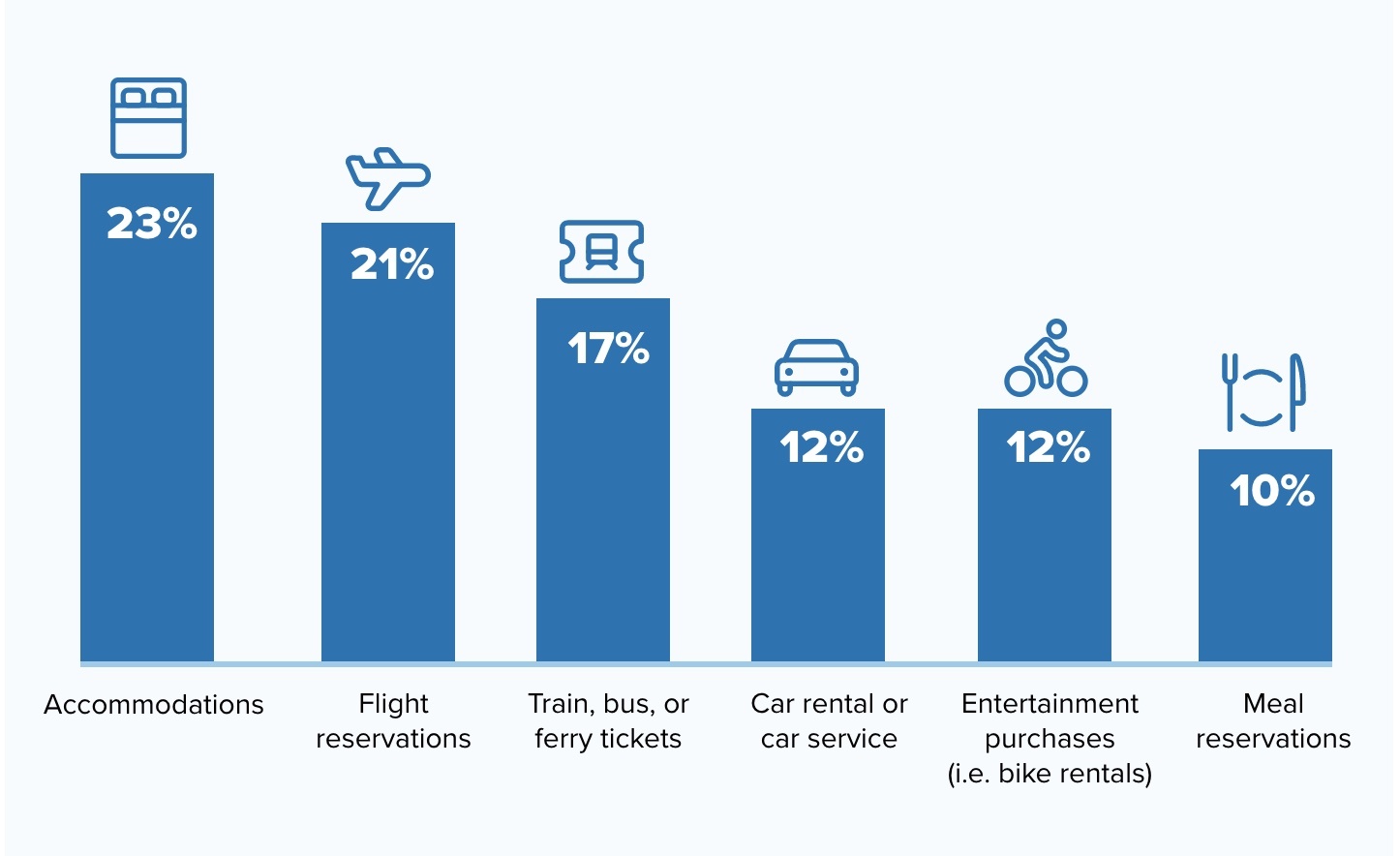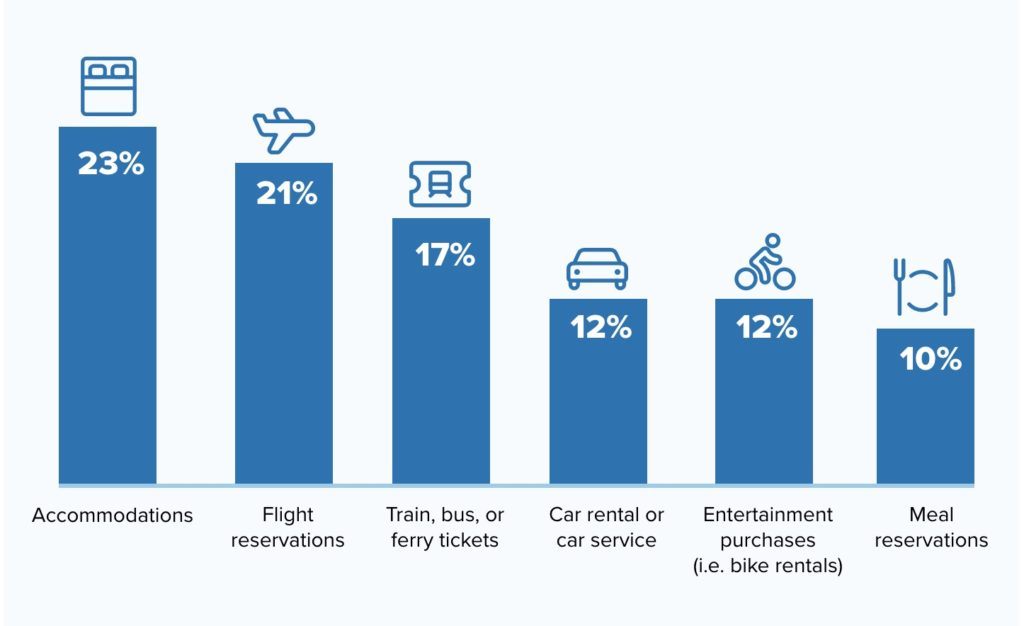 Source: Applause
Key takeaways
37% of users say travel apps aren't helpful in managing travel challenges

 

Users criticise the inability to find information (18%) and slow app responses (13%) among others
67% of users are satisfied with travel apps when plans don't change