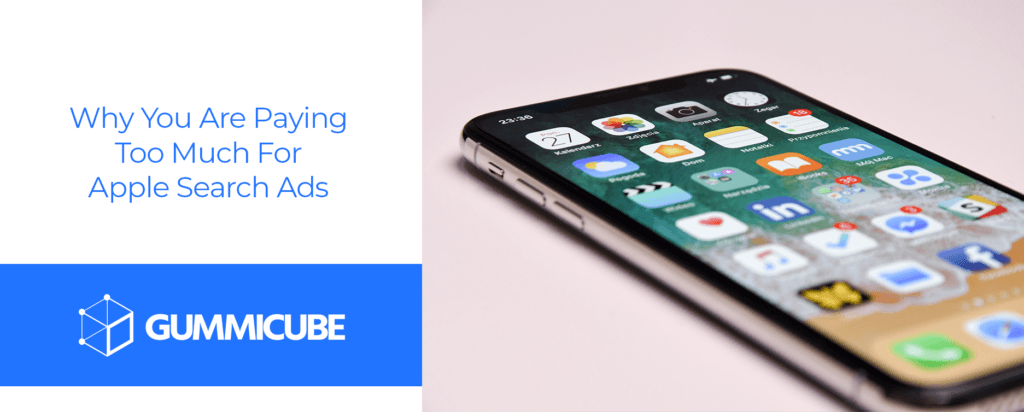 Over the past year, Apple has been pushing Search Ads more and more. Apple released new territories, bid suggestions and recently updated their reporting tools to help with mobile marketing campaigns. And while this is great, we understand there is a large sum of app developers, marketers and publishers who are still paying way too high for their CPIs. The worst part, most don't understand why. It comes down to relevance, which Apple's algorithm determines by looking at your app's store listing.
How Apple's Algorithm Looks For Relevance
To understand why you're probably paying more than you should, we first need to understand how Apple's algorithm works. When an app is live, the App Store's algorithm will crawl its metadata for keywords. The algorithm will then merchandise your app for keywords based off what you are targeting in the metadata. Through constant iteration, developers can essentially feed the algorithm more information on their app, which in turn can help build relevance for keywords. This is of course the tip of the iceberg, as the algorithm also looks at other factors, from click-through-rates, to user reviews to even app performance to determine relevance, which you can learn more about here.
What Does That Mean For Search Ads
When determining Search Ads relevance, the algorithm takes a similar approach, crawling an app's metadata for keywords. One key difference is that organic relevance is mainly determined by the keywords in the Title, Subtitle and Keyword Bank. In addition to these three metadata fields, Apple also crawls the Description to determine Search Ads relevance. As an app begins to rank higher for a keyword, the more relevant it becomes, meaning the more frequent its ad can get served, which can lead to a lower CPI for that term. But if the Description does not include high volume keywords and phrases, then there will indeed be a lower relevance according to the algorithm.
What this means is that by not optimizing an app's metadata, developers are not establishing relevance for terms they may be bidding on in Search Ads, making it much more difficult, and expensive, to bid on keywords.
How to Optimize for Search Ads
Now knowing how the algorithm works, along with how Search Ads is influenced by metadata, we can now talk about how to optimize for Search Ads. First and foremost, it is important to research keywords beforehand, looking at which ones your app is already showing strong relevance for, as well as which ones it's not; you can do this by using an ASO platform such as DATACUBE. Once you have an understanding of the keywords you want to target, you will then want to update your app's metadata fields utilizing these keywords.
In addition to keywords, you'll also want to make sure that the app's screenshots use call-to-actions that contain relevant, high volume keywords. This is because users tend to install apps that display their search query. Secondly, Apple has stated 70% of apps downloaded in the App Store come directly from Search, and with the Search Ads listings appearing at the top of the results, having optimized screenshots can be a determining factor in converting users.
Lastly once you have optimized metadata and screenshots, you will then want to target your most high ranked, high volume list of keywords in Exact Match. The reason is because since you are already ranking high for these terms, there is better chance your paid listing will display, which can then lead to more users clicking onto your app, resulting in a much lower CPI.
Conclusion
When it comes paid campaigns, low CPIs are golden. Getting these lower costs however takes some proper execution. Unfortunately, many are not optimizing their App Store listing with high volume keywords and screenshots designed to convert, leading them to have high CPIs. By taking the time to research what keywords are high volume and relevant to your app, along with using screenshots that use these keywords in their CTAs, developers and marketers are putting their best foot forward when trying to establish relevance. Then if users and Apple's algorithm find the app relevant for the keyword it appears for, you will then start see more installs, and at a lower cost.