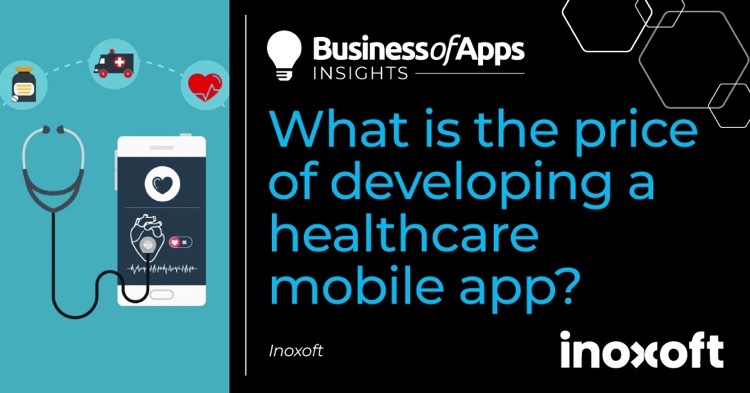 One aspect of life that cannot be disregarded is health. The creation of healthcare mobile apps is a rather challenging process, but with the emergence of mobile technology, healthcare has been altered by healthcare applications that are now readily accessible and simple to use. How much does it cost to build a healthcare mobile app? This is a major issue for many healthcare businesses.
What exactly are mobile health applications and what can they do?
Mobile health apps are digital tools that support doctors in offering patients remote consultation services while also assisting people in keeping track of their health. Such applications are in demand among people, which is why custom mHealth app development must have its characteristics to be different from other similar applications. But the main benefits must remain.
The advantages of mobile health apps:
Apps for mobile health provide virtual consultations.
Decreases the frequency of healthcare appointments.
Patients may easily access their health information with the use of mobile health applications.
Based on their symptoms, the patient might get individualized therapy recommendations.
Assist individuals in tracking and keeping track of their health conditions.
Remind them to take their medications.
Provides protected and secure data storage.
Quick analysis and professional recommendations.
What elements affect a healthcare mobile app's development cost?
The price of designing a healthcare mobile app might vary depending on a variety of variables. Some of the more significant ones are listed below:
The application's complexity
The cost of developing an app increases as it gains more features and capabilities. An app that lets users schedule appointments, see their medical information, and contact their physicians, for instance, would cost more than one that only offers instructional material.
The platforms for which the app will be created
The cost of developing an app for both iOS and Android will be more than the cost of developing an app for just one platform. This is so that the software can be tested on both platforms to make sure it functions correctly. The development processes for the two platforms are different.
Where the development team is located
Depending on where the development team is located, the cost of development will change. Development teams from affluent nations, like the United States and Western Europe, often charge more than those from underdeveloped nations, like India, China, or Ukraine.
The development team's expertise
The development team will cost more the more experience they have. This is due to the increased likelihood that teams with greater expertise will be able to produce a high-quality app on schedule and within budget.
The degree of personalization
The price will be greater if the app has to be heavily modified. This is because it will take the development team extra time and effort to make sure the app satisfies the client's particular demands.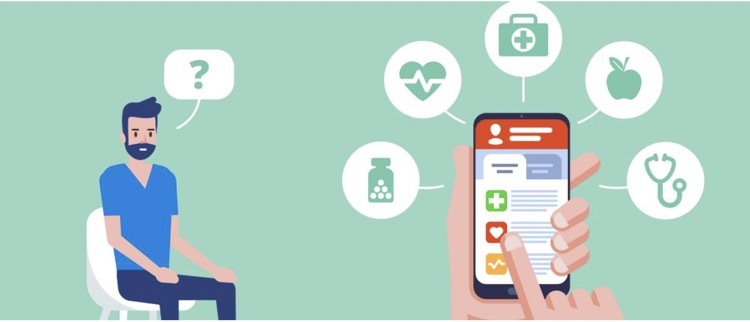 How much does it cost to create a mobile app for healthcare?
Digital healthcare solutions are seeing unprecedented growth as the sector's offerings are continually expanded. A healthcare app cost $425,000 in total. Depending on where you live, different mobile healthcare applications cost different amounts to produce. For instance, businesses in Eastern Europe bill between $70 and $150 per hour. However, the rates for developers in the USA range from more than $80-$250 per hour.
Let's get a ballpark figure for how much the health-tech team thinks healthcare apps will cost:
The cost of creating an iOS or Android mobile app ranges from $60 to $180 per hour. Both of these systems demand the use of two developers. Continuous code review is carried out by two part-time mobile app developers. The required 8 hours per week must be spent for between $60 and $180 per hour.
The hourly rate for a team leader or project manager is between $90 and $120. The QA engineer, whose hourly rate ranges from $40 to $170, will be managed by the team leader for manual and automated testing. Code review will be performed by a part-time blackened developer for $60 to $180 per hour. You will spend over $26,000 employing a crew in total. But if you want third-party integrations, the fees can go up.
Conclusion
The creation of mobile healthcare apps has exploded recently. The global market for digital health was worth more than $330 billion in 2022. According to recent estimates, this amount is expected to top $650 billion by 2025. Creative health apps that target the correct audiences are the product of meticulous planning, research, and consideration from the very beginning of development. Modern healthcare apps need collaboration with a healthcare app development business.