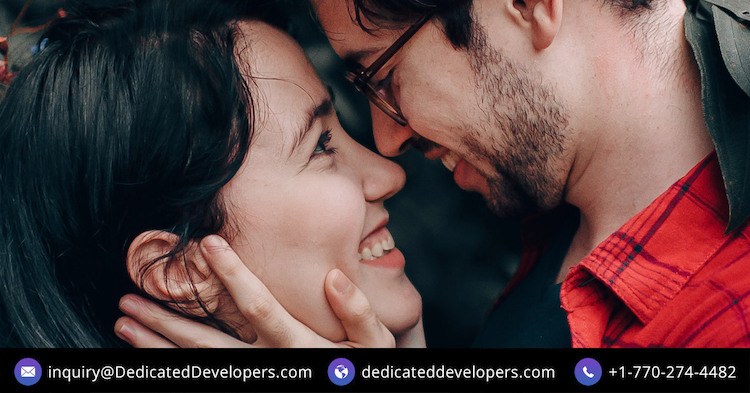 Have you noticed how digital the world has become? From the days of letter writing where you could only hope your message gets delivered on time up until now where you can literally send a mail or message from the comfort of your home with the invention of cell phones.
You know what's more? Just like every business has found a way to operate online for a wider coverage and exposure, people have also found a way to meet online because of challenges such as time and distance. So just like ordering a pizza from an app and having it delivered to your doorstep, you also get to meet people online through dating sites and proceed to go out with them. The dating process has been made easy and for those who are involved in developing these dating apps, this is a whole new business opportunity. Dating apps are the 21st century version of how-to guides for being successful in the dating world. An app like tinder has been known to record millions of users which would definitely translate to a lot of money.
We're however not here to tell you how to develop a dating app but every business minded person and dating mobile app developer should take some interest in just how much it would cost to develop these dating apps.
The app development cost when it comes to a dating app is dependent on a lot of factors. Of course this is besides all the typical features which an app of this nature should possess. Some dating mobile app development tips include the inclusion of some salient features that are necessary. Some of them are as follows. 
Anonymity
One of the reasons people do not exactly mind the idea of using a dating app is because they know their details will be absolutely private and their identity hidden until they have reason to share. A lot of people feel safe with this as a feature and as such this is non negotiable. Apps like tinder give you exclusivity and you only get to reveal who you are on your terms. 
In App Purchases
This is probably a normal feature for every mobile app and is also an important one for a dating app. Users should be able to pay to do away with all the ads or to get a new feature. 
Read the Article: 5 Tips to Increase Your Ecommerce Business Revenue in 2019
Matchmaking
This is probably the only reason people register on dating sites after all, to find love. Your algorithm should be able to sieve through the number of people on the app and display those that would be more suitable for a person due to their profile information, their preferences and of course their location. Studies have shown that a lot of people go on dating sites to find soul mates and not just for hookups. So it would be a lot easier if they did not have to go through a thousand and one profiles looking for the one that is best suited to them (something they already do in real life situations). 
The cost estimation for a dating app or an app like tinder would depend on the following:
App Development Team
The right team could be the difference between a million dollar app and one that doesn't make it to the shelves. One of the things you would have to consider is hiring the right dating mobile app developer, the right testers, the right managers and basically assembling a team that is formidable. Finding them might be a difficult process but when you do, it's definitely worth it. You will need people who can offer insight and on-demand solutions to problems at hand. Tinder was said to have made over 800 million dollars in the previous year and this is twice what it made in the year before that. There is a wide market for these dating apps and an opportunity to make a lot of money but the work begins with the project managers, the testers and of course the developers. 
Read the Article: Skills a Developer Must Have for Successful Product Development
Less is More
Everyone has probably heard this adage and it isn't only relevant when applying make up but in other aspects of life. Every mobile app user is in need of a faster and better way to achieve a task. This means that an app developer should make these apps less burdensome and more simple to understand and operate. One of the reasons people run to dating apps is because they probably don't have the time and will power to meet people daily so by all means these apps should ease the process and not drain them. So you should aim to keep it simple enough for people to operate so they don't run to other platforms.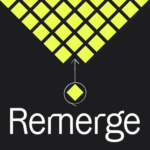 App Quality
Just like every other thing you spend money on, there are varying qualities when it comes to dating mobile apps. Following the success of tinder, a lot of other mobile dating apps hit the shelves. One thing you as a developer or owner should do is look out for the quality. People will straight up abandon an app no matter how good it looks if it has bugs. So what you should do is spend the money needed on the best testers available and let them use all means possible to get your app properly tested. Once you launch, there is no going back and people will associate your app with failure if they discover some salient issues with the app. 
Other things to consider include the platform you intend to target, whether iOS or Android or if you want both. Running an app on both platforms would of course cost more than just one. Choosing a platform to work with would determine just how long and how much the developing process would take. Then you would have to think of designing and testing the app.
Conclusion
Developing a mobile dating app like tinder is going to be expensive and could comfortably run into the tens of thousands of dollars but of course good things don't come cheap. When you're ready to create your app, be sure to contact us, and we'll work with you to make it just right for your business and your customers.
To know more about App Development Services reach us at +1 (770) 274-4482 or visit our website Dedicated Developers. Reach us at inquiry@DedicatedDevelopers.com