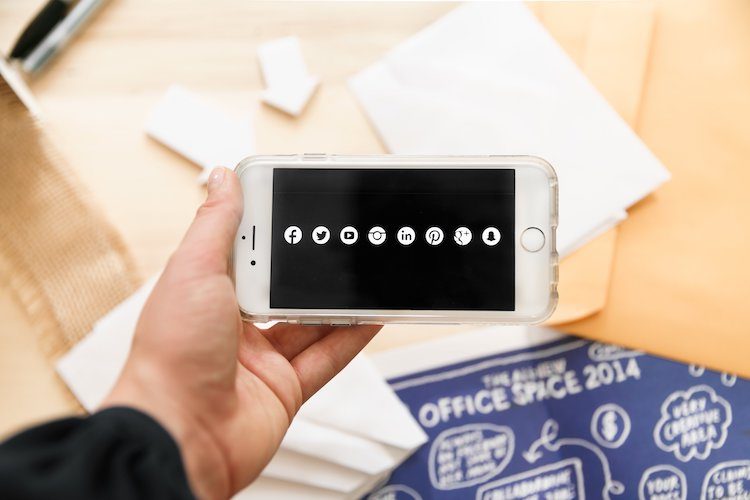 Attracting mobile gamers and acquiring them successfully at scale is highly challenging and competitive in today's crowded apps landscape. Targeting the right users at the right time and right place is critical. And, as new ad format types are trending in the market, it's difficult to determine which ad formats are going to be compelling to test in order to reach your target audience
Some in-app ad trends that are relatively new should be kept in mind; the video ad format will continue to gain strength, especially the rewarded video ad format. Additionally, perhaps soon we'll even start seeing augmented reality ad videos. With such an abundance of formats on the market, it can be hard to understand what works best.
The following is an overview of the top five types of advertisements to attract high quality players for your mobile game:
Video Ads
Advertisers are seeing quality results from in-app video advertising. Video ads have 34% higher CTRs than native ads and 56% higher CTRs than banners.
App developers are increasingly incorporating TV commercial-like video advertising within their app experiences, offering brand marketers very high impact with 100% share of voice and a personal video advertising experience to reach the right users. It's important to invest in quality production, as mobile gamers today expect a well-produced video ad.
According to industry estimates, mobile video ad spending exceeded $7 billion in 2018. Cisco estimates that  80% of all internet traffic in 2019 will be video content and that global video traffic will increase threefold from 2016 to 2021. In-app video ad spend increased 57% in 2018, whereas it decreased by 34% on mobile web, leading marketers today value on in-app advertising spaces rather than mobile web. Video ads have contributed to a 20-40% increase in-app revenues for most app developers, in the form of:
Rewarded Video Ads: They generate a positive user experience and higher engagement rates. One of Chocolate's leading card gaming apps witnessed a 10X increase in eCPM with rewarded video ads. Rewarded video is also optimal and regarded as effective for hyper-casual mobile games, in the event that the game has any kind of virtual currency.
Full Screen Video Ads: Also known as video interstitial ads (which are also ideal for hyper-casual mobile games) these ads appear at natural transition points of an app. These ads efficiently manage user satisfaction levels by delivering a viewable and non-obstructive experience, which results in higher CTRs. A leading sports entertainment app was able to increase revenue by 2X through monetizing unsold ad spaces and incorporating this ad format.
Playable Ads
In a survey of the world's top-grossing app developers, playable ads were one of the two ad units that mobile game publishers were most excited about for the future because the immersive experiences drive significantly higher levels of monetization. Developers can generate higher lifetime value (LTV) with these user-opted ads. They can lead to a 30% increase in retention and 120% higher conversion for advertisers.
Advertisers are also paying more attention to playables, with 46% saying it's the opportunity they're most excited about this year. Among the top advertisers, 69% said they've tested playables, compared to 33% last year. Within that group, 71% found them to be effective – an increase from 51% in a survey.
Playable ads are the second most accepted full-screen ad format among consumers at 22%, just after rewarded video at 40%. Banner ads, interstitial units, pre- and mid-roll video, and in-feed ads all ranked far lower than playables.
It's best to use playables when you have good retention. Also, it's best to make the playable ad part of a rewarded experience, where the user opts in to receive some sort of value. Alternatively, to deliver the playable ad with "high engagement placement." This is when interstitial ads are served to users when they are most likely to be in a good mood (after finishing a successful level, or when exploring leisure related travel deals). It's a great way to utilize the users' positive state of mind, and if applied effectively, playable ads are also expected to have higher CTR.
In instances where users' moods are more likely to be unhappy (after losing a level quite a few times and getting frustrated) an incentivized video ad or playable reward based video may be a better choice. It will bring higher-quality users into the app, because users are pre-qualifying themselves as "engaged" users if they download it after interacting with the ad.
Interstitial Ads
Interstitial ads offer a full screen experience, so beautiful creatives and a good call to action here, are key. According to industry experts, interstitial ads are best placed in mobile games with multiple levels. The natural break in gameplay between levels allows interstitials to appear unobtrusively, without interrupting the user experience.
Note that interstitial ad formats may take up an entire screen, and full screen mobile ads force users to act on the interstitial, which means higher click-through rates (CTR), installs, and comparably, more revenue than other mobile ad formats.
Interstitial ad performance has been positive in the industry. For instance, InMobi reports that its interstitials have a 2-3X higher CTR compared to banner ads. However, interstitials can be a relatively aggressive ad format, so it's advisable to test them carefully and to consider their impact on retention.
Display Ads
A recent trend, advertisers are more likely to spend more budget on display advertising than on search engine marketing.
Mobile web banners and text links were among the first – and are still – among the most common forms of mobile display advertising. Banner ads (sometimes with accompanying text links) are displayed on mobile web pages and are typically clickable. The best practice is to create mobile-specific banners with a strong and simple call to action. Additionally, banner ads should be placed at the top or bottom of screens that are getting most of the impressions, and they shouldn't be interrupting the UI or be designed in a way that encourages accidental clicks.
It's clear that bigger is better when it comes to web banner sizes, and getting the most out of a mobile screen is vital. The success of banner ads largely depends on brand recognition. Big brands can leverage minimal space without the need for additional information; however, emerging brands must build this recognition with eye-catching designs.
While banner ads are easy to produce and less expensive to create than video, they have the lowest CTR and are least effective compared to other ad formats. Also, beware of banner blindness (users get ad fatigue from the same banners that they unintentionally cut it out of their vision).
But, it's not all doom and gloom. Banner display ads can still be effective during the engagement phase when users are active within the mobile game and fully attentive. To get the full value out of the display ads, advertisers should work with quality publishers, who know how to place display ads strategically within apps.
Offer Walls
The offer wall is an in-app advertising unit where a user can earn virtual goods by performing some action on the wall. The wall will list multiple "offers" that users can complete for in exchange for receiving an in-app reward.
It's a great mobile monetization strategy for micropayment freemium apps. For instance, within gaming apps, users can receive extra in-app coins if they choose to watch a video, play a mini-game, complete a survey, install an app, get to level 5 on a game, or similar. Within gaming, it is best suited when placed within long-time games where users can perform a broader range of actions, rather than hyper-casual games.
Apparently 15% of the top 100 grossing apps monetize with an offer wall, and 25% of the top 100 grossing mobile games do as well.
For advertisers, it's a format that offers wide reach and is ideal for scaling a user base quickly.
What Lies Ahead?
According to Juniper Research, mobile app ad spending reached $16.9 billion in 2018. At the same time, regulations and restrictions on web advertising are growing: for instance, with Google's Chrome browser, which began blocking ads on sites that repeatedly violate ad standards set forth by the Coalition for Better Ads.
It's a challenging time for advertisers who are still shifting budgets to mobile, and facing a wide variety of new and emerging formats to explore. It's important to start slow with the tried-and-true formats of display and native, but it's also just as critical to watch in-app ad trends around rewarded, video and playables. Catching the user's attention in this highly competitive market is key, so it's essential to step out of your comfort zone and start experimenting with the latest trending formats now, for scaling your UA strategy into 2020.