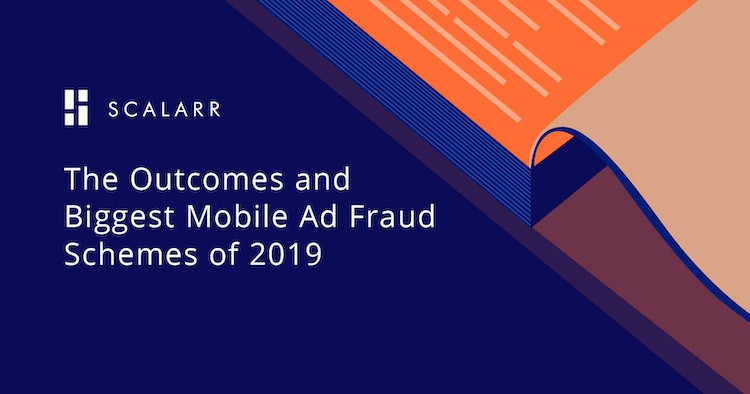 Scalarr's latest report includes some of the most noteworthy outcomes that were the result of an in-depth analysis of mobile apps' daily traffic; and to top it all, it also includes some of the most high-profile schemes the industry experienced in 2019. From Facebook, Google, Uber, and TextNow…fraudsters sure kept busy and made headlines, as they held no reservations in stealing marketing budgets and staying undetected.
This article was first published on Scalarr website.
With over 128 billion analyzed events, Scalarr spearheaded the fight against mobile ad fraud by delivering tangible results that translated into savings for our clients. To bring more transparency into the mobile market, we coupled industry expert opinions (including our very own co-founders) with a detailed overview of some of the most high-profile cases of fraud schemes that made waves across the media. From click injection, smart bots, and Complex VTA Spoofing, fraudsters employed different techniques that took advantage of specific vulnerabilities in mobile apps. Among the most resonant cases the report covers, we find Cheetah Mobile, Uber, and TextNow.
From eye-opening figures, well-known fraud schemes, and entirely new fraud types, this report packs it all. With the use of multilayered machine learning algorithms and the best in-house Data Science and Analytics teams, we are set on bringing accuracy and reliability to the fight against mobile ad fraud.
Download the report and get the intel on the outcomes and schemes that put a spotlight on mobile ad fraud in the past year.