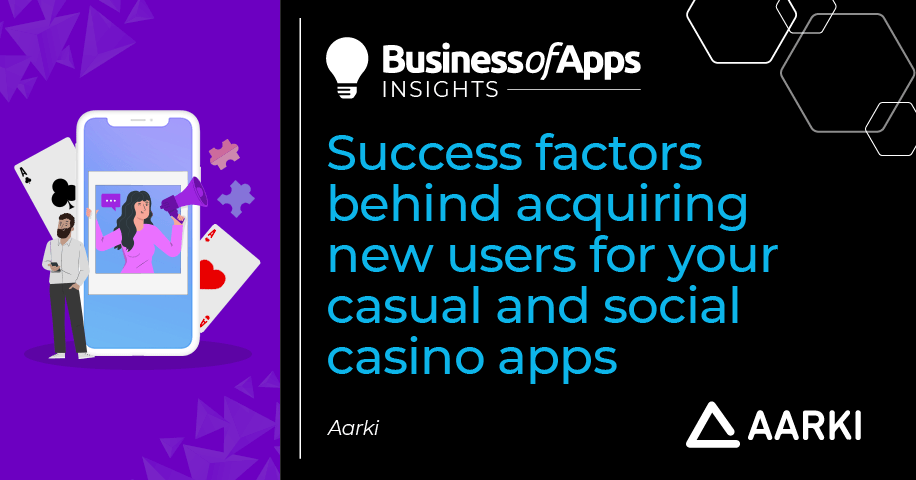 Remember when mobile phones were mostly used to make phone calls? Nowadays this device is used for almost everything, all powered by mobile apps. Currently, the mobile app market is experiencing massive growth, with new mobile gaming apps appearing every day, increasing in popularity and revenue. The mobile gaming app market is a fast-paced industry. Keeping up with trends and changes in this landscape can be tricky, but that is what makes this industry exciting.
So, what makes casual and social casino gaming apps top of the gaming industry?
Easy, but exciting, gameplay is behind the popularity of casual games. These games are designed for quick play, so they are engineered to be easily understood and intuitive. They are ideal apps for people who want a brief distraction, such as during a commute or waiting in line. A casual game app usually features bright colors, sounds, animation, and a simple interface.
There are several categories under this genre such as card, board, puzzle, match 3, merge, shooter, and sports. With the ever-evolving dynamic gameplay and engaging illustrations, this genre is guaranteed to always be high on the charts. According to Statista, in-app purchase (IAP) revenue in the segment is projected to reach US$9.41 B in 2022.
Social casino games are based on a free-to-play model. The players are provided free credits that are reloaded periodically for the player to use. The social element is critical. Players search out both their friends and their rivals and develop strategies against each other through lessons learned from their playing histories together. It is one of the most in-demand aspects of contemporary online life, with internet users becoming more and more connected to each other.
There are several subcategories under social casino gaming apps. To name a few, there is: bingo, poker, solitaire, and slots. This vertical is truly a big player in the mobile gaming market, gaining popularity every year. More and more app developers push out these games to meet the demand of the market. According to Statista, in-app purchase (IAP) revenue in the segment is projected to reach US$6.79 B in 2022.
Currently, these verticals are increasing in popularity and revenue. This presents a golden opportunity for mobile marketers to level up their mobile advertising campaigns, expand their user base and attract high lifetime value (LTV) users who will continually visit their apps, who will actively and frequently engage with apps' features, and who will make in-app purchases.
How can you ramp up your casual and social casino gaming apps with mobile user acquisition campaigns?
Ad formats
There's no better way of connecting with your users than through a relevant and engaging ad creative. Mobile ads must be relevant and deliver an enhanced user experience. Choosing the right ad format will help along this way. The days of "one ad fits all" have long gone, so it's a key step to choose the right ad format for your gaming app to stand out and drive more conversions.
There are five ad formats advertisers can choose from: the interstitial display, video, banner, playables and native. Ultimately, the ad format should support the specific campaign objectives. To know which ad format works best, you should first run all ad formats for your campaign. This lets you gather valuable data that you can use to optimize your mobile advertising campaign and make users choose your app.
A great creative concept can be wasted if it is not run on an optimal ad format. Different ad formats serve a different purpose, so you can compare how your campaign performs across the various different ad formats and then focus your budget and efforts on the most optimal ones. Read our article where we talk about different ad formats, as well as about tried and tested creative strategies.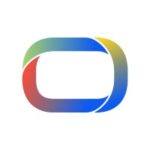 Creative strategies for acquiring new users
Once you know the optimal ad format for your app and target audience, nailing down the creative strategy is next. Ad creative is a powerful tool to catch users' attention and encourage them to make action within your ad, such as downloading an app. Below are Aarki's tried and tested creative strategies for social casino and casual apps.
Social casino apps:
Show flashy and eye-catching creative.
Make use of sound effects, like falling coins.
Show enticing graphics such as jackpots and raining coins.
Casual apps:
Focus on characters that are popular
Show satisfying booster combos
Feature limited time awards
"It is essential to take into consideration the region where your core users are located as there are two main factors for a successful entrance to a local market: full localization and seamless customer experience. You need to strive to align with local culture. Your app's graphics, images, colors, style, and tone of voice all need to be designed to feel right to that local audience. This will help you provide a seamless customer experience to build a high lifetime value business in the local markets."
Naoki Kobayashi, Head of Sales and Client Services, Aarki Asia
Machine learning strategies
To deliver successful results, it is essential to combine creative strategies with machine learning. For user acquisition campaigns for social casino games, we have a consolidated set of advertisers from which we pool data for training our models. We direct custom models that are built on user profile features, and target users that are classified as big spenders for other social casino games.
For casual gaming apps, we target a wide audience to allow for efficient bidding. We evaluate the market thresholds and target the audience with optimal prices and high estimated conversions. We also create custom models built on user profile features. There will be a lead time before scaling up the performance. This understanding will help you plan your budget allocation and reach the goal of the campaign.
"Strong machine learning solutions are of utmost importance for registering success in any current mobile app marketing campaign. Sharing as much data with your media channels as you can is critical. It is important to collect data from the initial phase of any campaign to build and feed the appropriate machine learning models."
Kim Carlson, Head of Global Revenue, Aarki
What are the metrics you should look out for in a user acquisition campaign?
Measuring campaign performance is crucial to track your campaign's progress. This allows you to decide how to optimize your campaign moving forward, and how to better reach, or even exceed, your campaign's goals. Mobile app developers generally want three things: more downloads, more revenue, and continued user engagement. Aarki looked into KPIs and benchmarks you can use as a basis for your next user acquisition campaign for social casino and casual apps:
Cost per Install (CPI)
Click-Through Rate (CTR)
Return on Investment (ROI)
Global forecasts for gaming apps
Nowadays, mobile game developers are producing more and more apps and making them increasingly sophisticated, creating a very crowded market. As stated in data.ai's State of Mobile 2022 report, consumer spending on mobile games reached $116 billion globally in 2021. This figure represents an increase of 15% year-over-year compared to 2020.
According to the same report gaming represents the majority of consumer spending on mobile, with total spending reported as $170 billion across all apps in 2021.
These insights present advertisers with a huge opportunity to harness the benefits of the mobile app market share by reaching global markets. Aarki, a leading technology-driven marketing platform, can become such a partner.