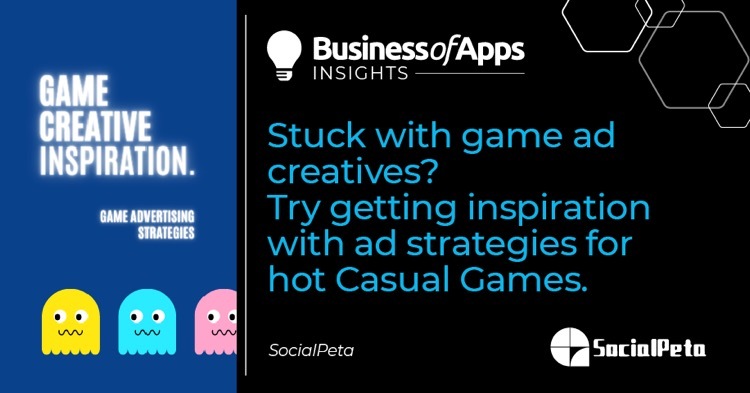 Hyper casual games are cost-effective at a low threshold and mainly oriented toward massive markets in lower-tier cities and children, so they are really suitable as a springboard category for the accumulation of capital and experience by small and medium manufacturers.
Since 2018, the hyper casual storm has begun sweeping North America. By now, the hyper casual category accounts for over 60% of top free apps on the US App Store, contributing tens of millions of app downloads monthly.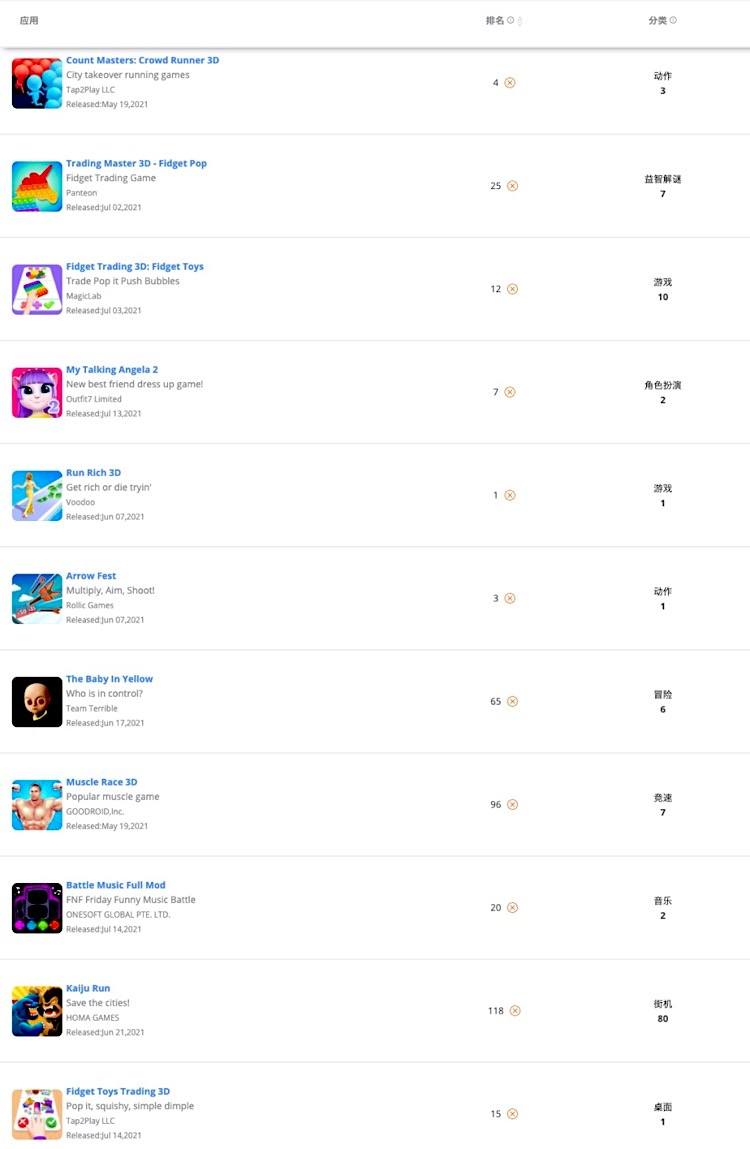 Data Source: SocialPeta's Summer List of Top 10 Game Apps Downloaded on the US App Store  The list is nearly fully occupied by hyper casual game apps
For hyper casual games with core gameplay as a major selling point, creatives are their souls. Many manufacturers design gameplay based on life scenarios, such as Weld It 3D; they also design games according to video types popular on short video platforms, such as Fidget Trading 3D. Today, I'd like to introduce a new idea to you, which is to screen hot hyper casual creatives with advertising creatives.    
Creative gameplay inspired by high-quality advertising creatives
When observing the US list through data collected by SocialPeta, I found a very interesting game, Mighty Party: Battle Heroes developed by Panoramik Games, ranking among the top 50 free apps on the US App Store, but it was wandering out of the top 1000 free apps in May this year.   
The ranking trend of Mighty Party on the US App Store in the last three months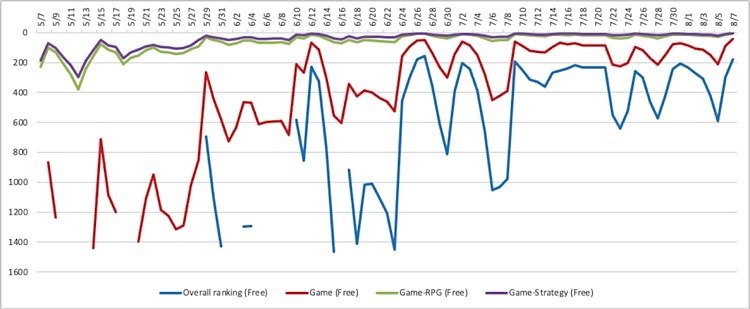 Why did the game improve so dramatically on the list within just one month? It was mainly because a new game mode was added between levels of the main storyline: with mixed gameplay of two major parts, it has the core gameplay as a "tactical card RPG", but the main storyline is interspersed with "size comparison casual and puzzle" games.    
Screenshots of Mighty Party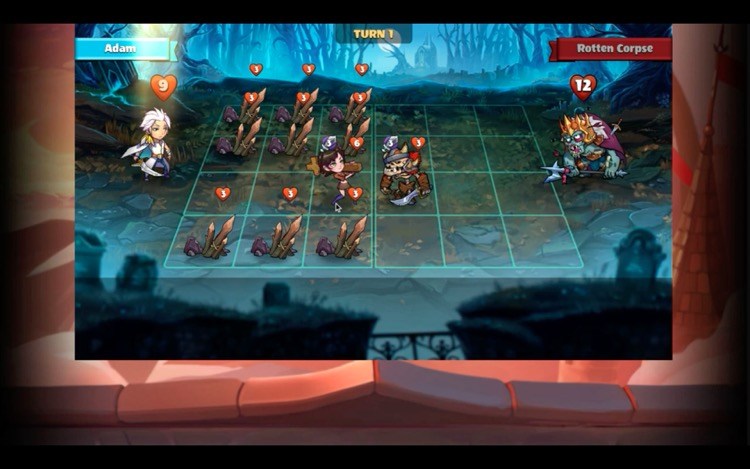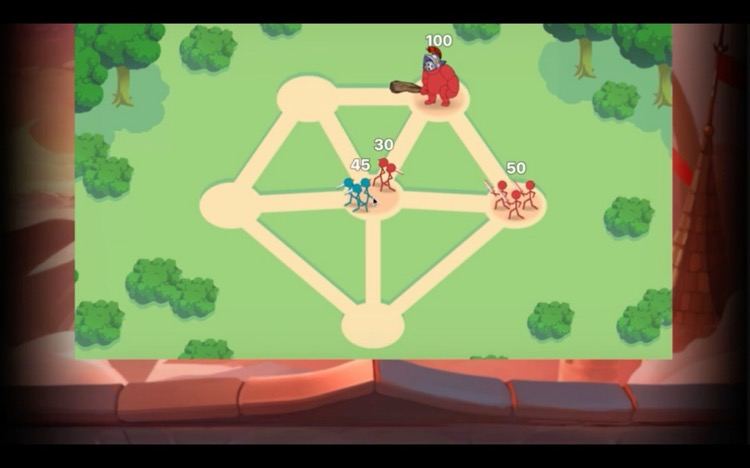 The point is the additional casual game mode is extremely similar to advertising creatives highly popular in the market, which all have over a million views and a duration of placement for over a month in most cases, according to data captured by SocialPeta, a leading global advertising and marketing platform.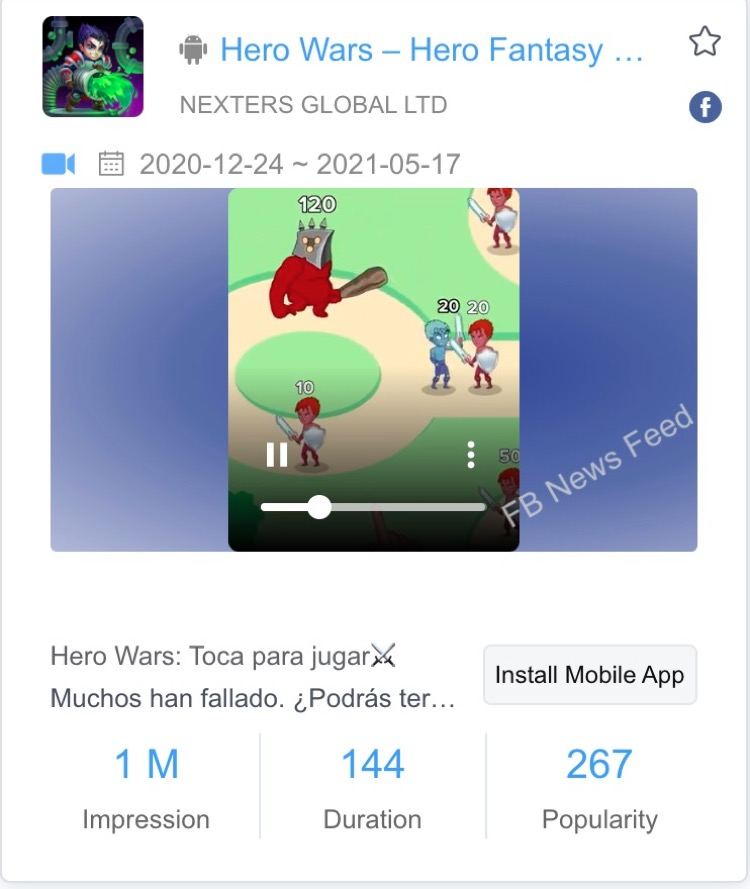 Data Source: SocialPeta  Advertiser: Hero Wars
Actually, it is not the first time that media buying has been used as a game topic, which has achieved success. In 2019 and 2020, Gardenscapes, a hot match 3 game of Playrix, got a sharp increase in downloads with pull-tab puzzle creatives; in February 2020, Pull the Pin, a hyper casual game released by Popcore Game, became a hit of pull-tab puzzle products beyond the circle, followed by Save the Girl from Lion Studios, which ranked top in the US list for three consecutive weeks.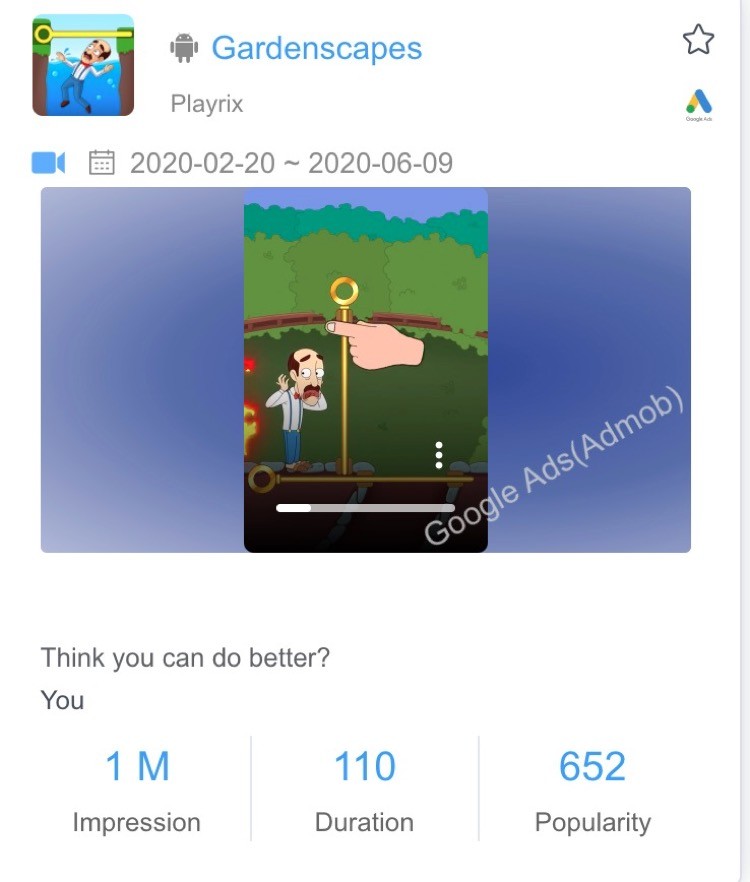 Data Source: SocialPeta  Advertiser: Gardenscapes Pull-tab Related Creatives
Why does the real game transformed from MiniGame in advertising creatives become so popular with players? It is mainly because previous placement of creatives by these advertisers is equivalent to popularization of gameplay in the market, and users will naturally feel disappointed when clicking creatives and finding obvious differences in gameplay between products and such creatives, but if you develop and release a product highly similar to creatives, the disappointing difference will naturally be eliminated.
Targeting future hits of Hyper Casual games through the quantity of creatives
In February this year, High Heels!, a hyper casual game from a Turkish game developer Uncosoft, became a hit around the globe, and ranked 2nd among mobile games in the world for 24.4 million downloads. Moreover, Uncosoft was acquired by Rollic Games, a famous hyper casual game manufacturer, in April this year, when High Heels! had been one of the most successful mobile games newly launched in the global market in 2021 for up to 60 million downloads around the world.      
Thereafter, various parkour games sprang up in the market, such as Blob Runner 3D, a Slime themed parkour game, and Run Rich 3D and Hair Challenge ranking among top 10 free apps in the US market. Meanwhile, a lot of slightly innovative hyper casual parkour games also appeared in the market, many of which can achieve good results.      
Due to the special way of monetization of hyper casual games, if a game becomes a hit, the quantity of advertising creatives will inevitably increase obviously. For example, since Run Rich 3D, a hot hyper casual game ranking among top 10 free apps on the US App Store, started advertising on iOS terminals on June 18, it has been advertised accumulatively for over 50 days, with nearly 700 creatives in total. After July 15, in particular, there was a sharp increase to over 200 advertising creatives on average every day, enabling it to jump into top 50 free apps on the US App Store from its original position out of top 100, and then successfully rank first of free apps on July 23.   

Data Source: SocialPeta, Advertising and ranking on the US App Store of Run Rich 3D in the last 60 days
 

Summary

As hyper casual games have been bound up with creatives, whether in innovation in game types or iteration of media buying creatives, developers can also try selecting games with creatives rather than only depend on traditional social platforms for inspiration.

Hyper casual creatives mainly focus on gameplay, so you can find the core gameplay of a game soon. Meanwhile, through global mobile game creatives captured by SocialPeta, you can also predict the trend of hot gameplay and follow it up timely.