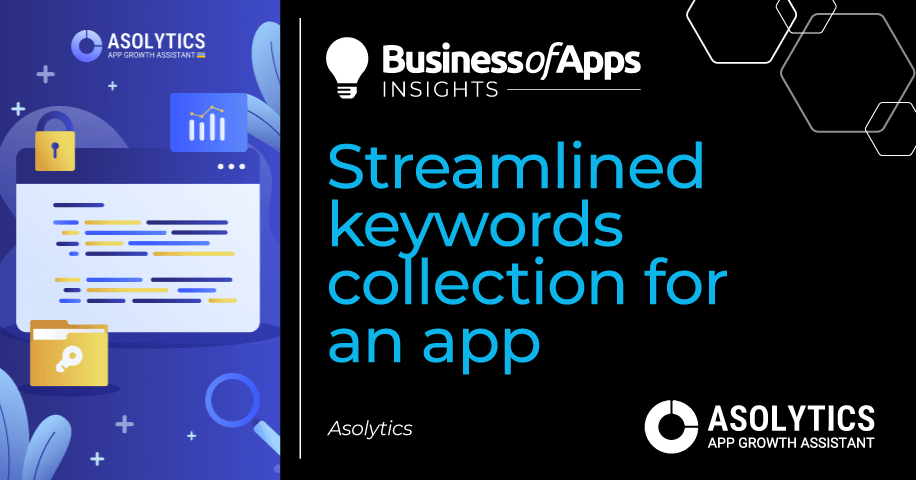 Most app downloads come from app store searches. With millions of apps vying for attention, how can you ensure your app is visible amongst others? Mainly, it depends on efforts put into ASO – keyword research, in particular. Many ASO specialists stay on a continuous quest to find out the most efficient way to collect a comprehensive semantic core and monitor it. Now, there are a lot of ASO tools for that.
In this article, we'll show how to collect semantic core for an app using the Asolytics ASO tools. First, let us assure you that the semantic core is the heart of ASO. This is where you should start your app optimization journey.
Why collect keywords for an app
When it comes to App Store optimization, collecting effective keywords is crucial. Keywords, in essence, are the bridge between what users are searching for and what your app displays. Relevant keywords are pivotal in enhancing an app's visibility, influencing its ranking in the app stores, and ultimately driving organic downloads.
By incorporating relevant keywords, you can build up a larger user base, boost your app's rankings in the app stores, and increase overall user engagement. Therefore, it's essential to invest some time and resources in collecting a comprehensive semantic core that you can apply to your app's assets. So, what are these assets influencing how visible an app is?
Key factors influencing app optimization
Several elements come into play in the effective optimization of an app. Understanding these factors can greatly enhance keyword research and your overall app marketing strategy.
Keywords relevance – The first step is to identify relevant keywords, aka words that accurately represent your app's functionality and are commonly used by your target audience in their search queries.
App title and subtitle – These assets should include your most important keywords as they carry the most weight in app store search algorithms. ASO keywords should be strategically applied to the listings that algorithms consider.
User reviews and ratings – These directly influence your app's rankings. Moreover, Google Play considers keywords from users' reviews.
App updates – Regular updates signal to the app stores that your product is maintained and improved, impacting its visibility in search results.
Localization – Tailoring your app store keyword ranking strategy to different regions can lead to more downloads and, thus, bring more revenue. This means conducting ASO keyword research in different languages.
ASO services help effectively manage all these factors. Plus, they provide insights that can be applied to optimize different apps in different regions.
Building a comprehensive semantic core
Embarking on your keyword research journey might seem daunting initially, but with the right service, it becomes a manageable and rewarding process. We will share how you can succeed in building a semantic core and boost your app visibility.
Imagine that your aim now is to build a semantic core – a set of relevant keywords that describe your app accurately and appeal to your target audience's search queries. This is where services with a set of advanced ASO tools might come in handy.
Choose direct competitors
Once you've added your app and selected the country where your app is primarily targeted, your first step is to identify your direct competitors among hundreds of similar apps. Analyzing competitors is paramount for algorithms to retrieve relevant keywords. In the case of Asolytics, algorithms collect all the similar apps so that you can mark direct competitors on that list.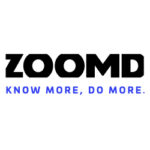 The competitor analysis doesn't stop there. With the provided insights, you can delve deeper into the competitors' performance, uncover specific keywords they are ranking for, and observe how their keyword choice affects their app rankings. This wealth of information will guide you in crafting a more effective app keywords strategy for your app.
Competitors finder
Source: Asolytics
Get recommended keywords and auto-suggests
Upon selecting your competitors, the next stage involves generating recommended keywords and auto-suggests. Asolytics tools provide recommended keywords based on your app's details, its competitors, and its category. These keywords represent the terms potential users might use when searching for apps like yours.
Auto-suggests, on the other hand, are derived from actual user search queries. This feature shows you the terms users are actively searching for in the app stores, offering you a treasure trove of potential keywords for your app. By integrating them into your semantic core, you can significantly increase your chances of matching user search queries and driving organic downloads.
Keywords and auto-suggests
Source: Asolytics
All the selected keywords are automatically added to the Tracking tool. This is where your semantic core is kept. It also ensures that you can conveniently monitor all the selected keywords and their metrics over time, helping you track their impact on your app's performance and adjust your strategy as necessary.
Analyze keywords in the ranking tool
Once you have a list of potential keywords in your tracking tool, the next step involves using Asolytics' ranking tool. This tool reveals all the keywords with which an app is ranked. For the analysis, you can choose any app you are interested in. You can see the positions of your app and your competitors' apps ranked with a particular keyword.
This information can provide strategic insights to refine your keyword research and optimization strategy.
Ranking tool
Source: Asolytics
Localize and repeat for different countries
The final stage in this process is to repeat these steps for different countries. Localizing your app is a game-changer. According to our experience, an effectively localized app generates more income since it appeals to a broader user base.
Localizing doesn't simply involve keyword translation but requires a keen understanding of cultural nuances and local trends. To help with this, the service provides keyword suggestions for each targeted region. Consequently, you can craft a keyword strategy that resonates with a specific audience, increasing your app's global visibility and downloads.
Initially, you began to collect keywords specifically for one chosen country. Still, Asolytics algorithms have collected keywords from other countries alongside your workflow. You can see keywords for other countries on the Dashboard.
Keyword localization
Source: Asolytics
Wrapping up the ASO journey: Final thoughts
Building a comprehensive semantic core for your app is a key element in optimizing your app store presence and driving organic downloads. Though the ASO process is somewhat intricate, you can make it significantly more manageable using robust ASO tools. You can try different services. Still, try to keep your semantic core in one place to manage it. After you have a comprehensive semantic core, you can go on with optimizing the app's text assets.
Effective keyword research for an app and its optimization is essential in the dynamic landscape of app development and marketing. With the right tools at hand, this process can be both productive and rewarding. Whether you're a seasoned ASO specialist or a budding app developer, use our experience with keyword collection to enhance your app's visibility, increase organic downloads, and achieve success in the app stores.