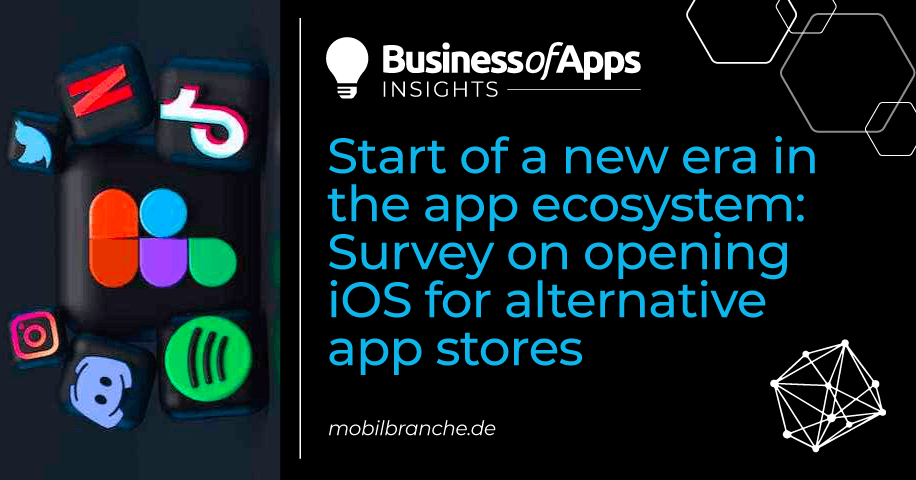 By 17 February 2024 at the latest, the new Digital Markets Act (DMA) of the European Union (EU) will force Apple and Google to open their mobile ecosystems in Europe. For Google, as an Android operator that has allowed alternative app stores and sideloading since the beginning, this is only a small cut that will force Google to stop pushing publishers into its own payment system for in-app purchases. For Apple, on the other hand, the DMA means a much bigger cut, while app publishers can now prepare for alternative ways of user acquisition.
This post was first published on mobilbranche.de.
The DMA, with which the EU wants to put the world's biggest online platforms in their place, will for the first time make sideloading and alternative third-party app stores for the iPhone and iPad possible within the EU. This opens up two new paths for user acquisition and app downloads under iOS, which Apple had blocked for almost 15 years. Apple repeatedly justified this with security reasons – and if that wasn't enough, also with the great user experience in its perfectly orchestrated ecosystem. In any case, the DMA should ensure more competition and fairer conditions for app publishers. After all, Apple collects a 30 per cent revenue share on every in-app purchase or paid app download, also called "Apple tax" by developers.
Expert survey on upcoming changes for app marketers
For our big expert survey, we, therefore, asked leading figures in the mobile industry: "What changes do you expect for the app business when Apple has to open iOS for alternative app stores and sideloading in the European Union by February 2024 at the latest?"
Laura Schwarz, Senior Director of Sales EMEA, Airship
"Our latest Airship study with 11,000 participating consumers worldwide found that searching and browsing the Apple and Google app stores remains the most popular way to discover new apps, across all income levels, generations and most countries. Against this backdrop, third-party app stores can improve competition and user experience (at least for power users), yet development is fraught with challenges and the bar is high. This is because each app is carefully vetted by Apple before being added to the App Store to ensure a safe and trusted environment for iPhone users. In addition, Apple is constantly evolving its strict policies and apps must justify why they need permanent location tracking and not just during use. Therefore, any new third-party app store should learn from the consumer protections that both the App Store and Google Play Store have put in place and continue to advance."
Stefan Bielau, Managing Partner, Dynamo Partners
"Apple will not change anything in terms of fee structure or technical adjustments. But I could imagine that Apple will invest more in direct relationships with developers again: contact persons, review clinics with experts, support of partnerships that want to use iOS as a platform, etc. – in other words, the personal component and closeness of Apple as a company will be more prominent again."
Melissa Bohlsen, CMO, AVOW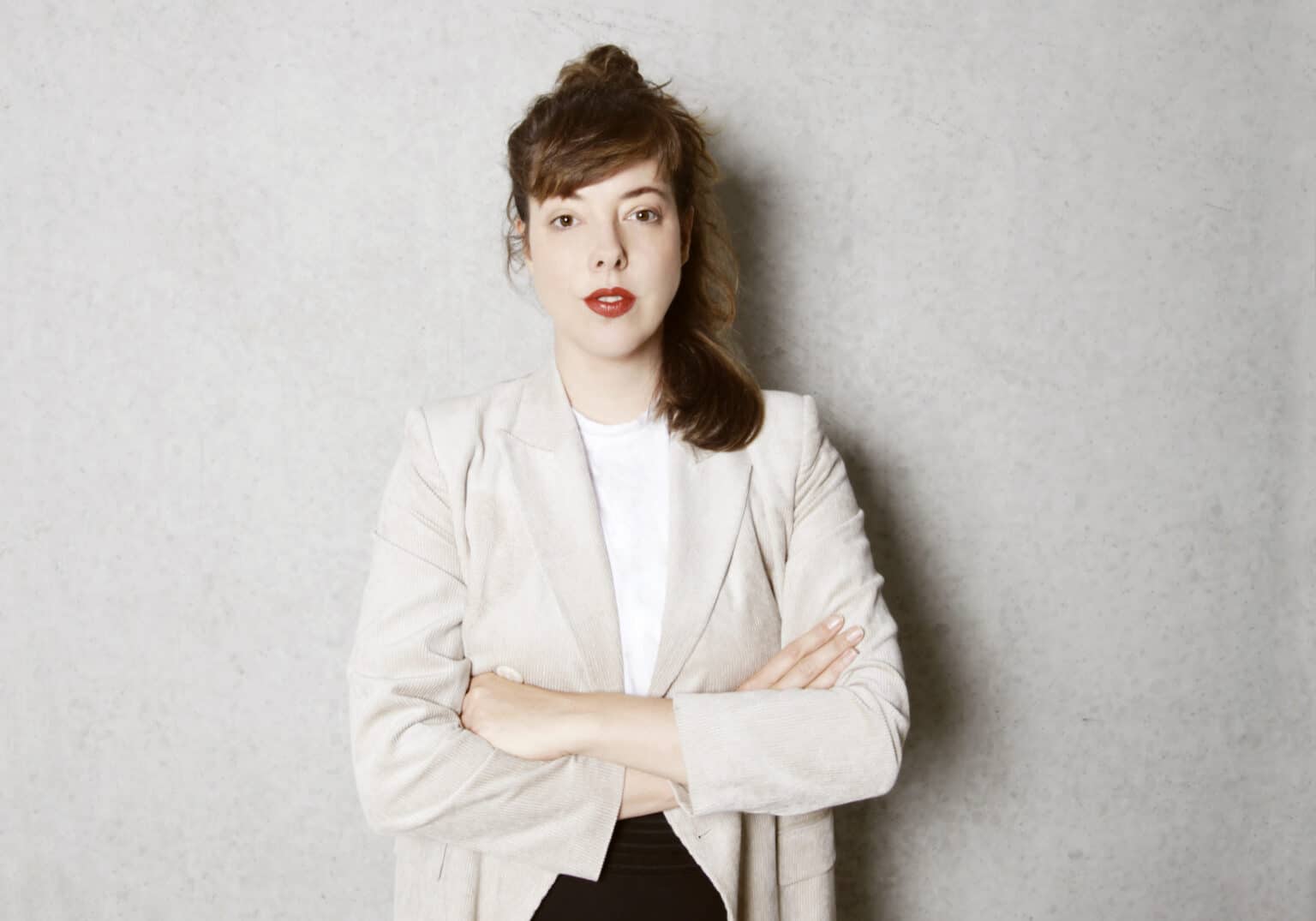 "The recent decision to get Apple to open iOS to alternative app stores and sideloading in the European Union marks the beginning of a new era in the app ecosystem. For app developers and brands, this opens up far-reaching opportunities. In particular, it expands distribution channels and allows mobile OEMs to integrate their own app stores into this growing ecosystem.
"Even more, app developers are given greater leeway to innovate. They are no longer strictly bound by Apple's App Store guidelines and can thus explore new app categories and monetisation models that were previously only accessible in a limited way. From a marketing perspective, new advertising opportunities are also emerging in different App Stores. Therefore, it is crucial for developers to quickly adapt to this changing mobile landscape in order to fully realise their audience potential. In short, these are exciting times for everyone working in the app space. We, as experts in mobile OEMs and alternative app stores, are optimally positioned to accompany and leverage these changes in the interest of our clients and the entire mobile community."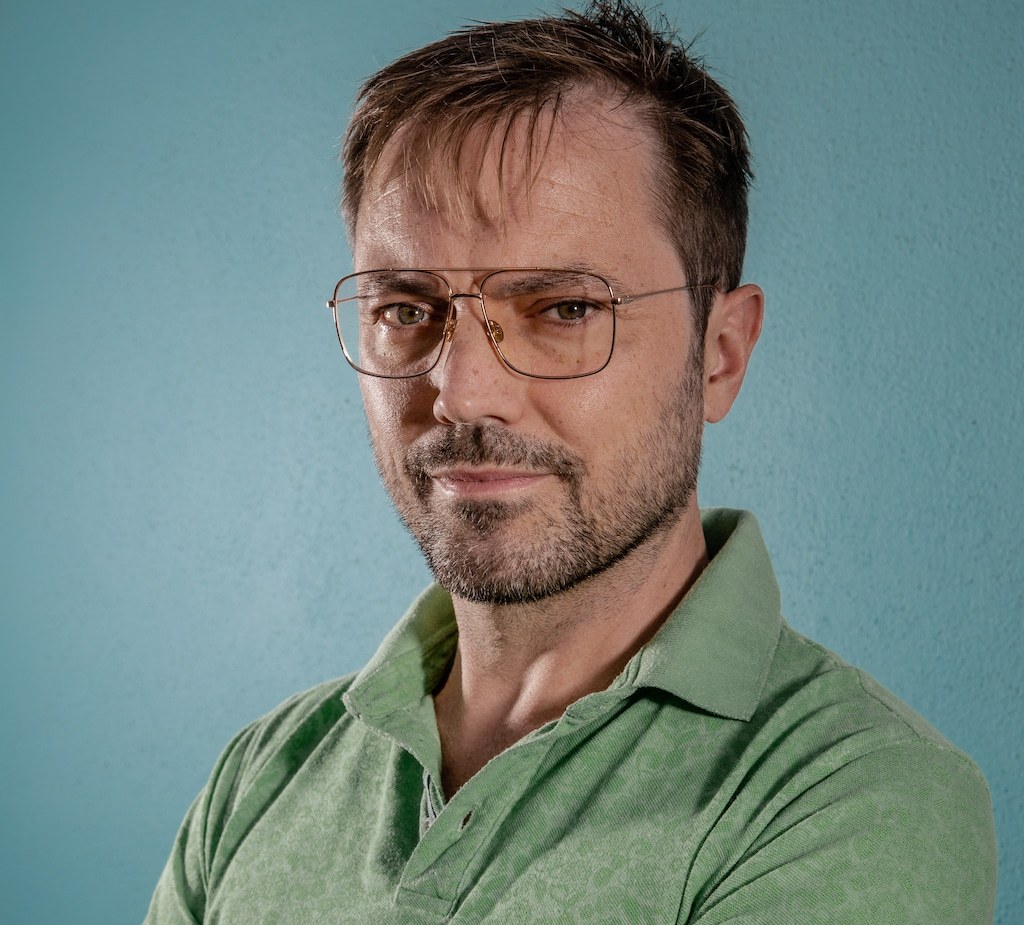 "I believe that opening up could theoretically mean more competition, more innovation and more freedom for developers. I just don't really believe in it. Apple is simply too powerful and is presumably in a position to control and steer this opening in such a way that very specific requirements have to be met by the stores in order to function on iOS devices. Thinking from a developer's point of view, I don't really believe in it either, because another store will have less reach, lower conversion rates, etc. – that in turn will quickly cancel out any potential price advantage (lower fees for developers)."
Peggy Anne Salz, Chief Content Officer, MMA Germany
"The news marks the arrival of App Economy 2.0, a new business ecosystem where app owners and developers can drive new growth with existing apps and strategies that harness alternative app stores and distribution channels to reach new audiences. However, these app stores will become loud and crowded places where Discoverability, not the dominant app store duopoly, will become the greatest barrier to success. Fortunately, the issue of getting your app noticed is not new, and a decade of innovation since the arrival of app stores in 2007 is driving new approaches, such as Glance, a popular platform that allows consumers to access and enjoy content from various apps and publishers right on their device lock screen. After making huge gains in APAC, the arrival of Glance in Europe would be the one to watch!"
Lasse Gruner-Lüders, Geschäftsführer, appmotion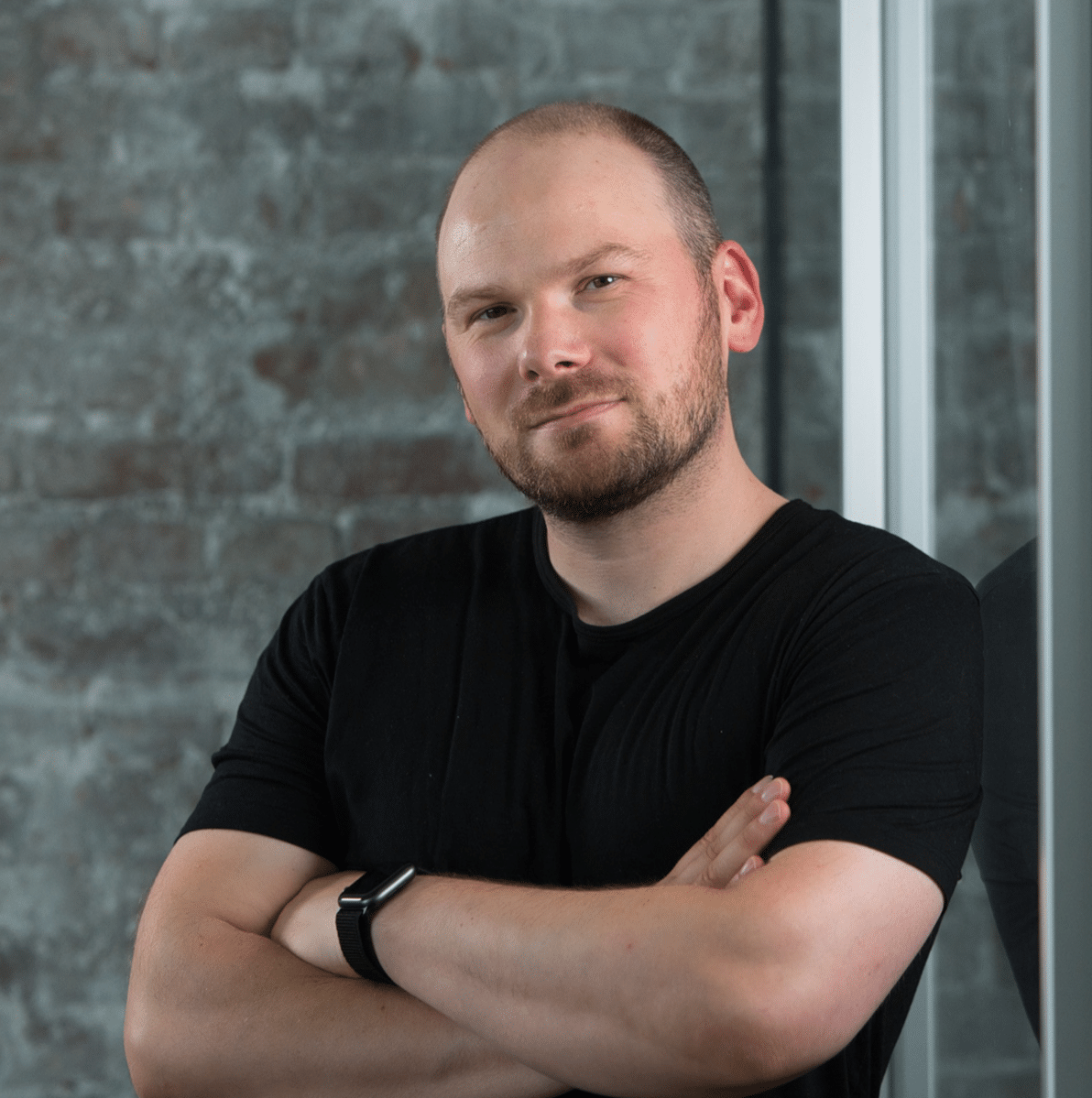 "Apple's App Store will probably remain the platform of choice for the masses. After 15 years of 'App Store monopoly', it has asserted itself and is perceived as a particularly trustworthy platform. This could change if another store becomes established or if companies turn away from Apple's App Store. The alternative options could be worthwhile for many companies, even as an option used in parallel with Apple. The reason is cost, as currently, 30% of every purchase ends up with Apple. This is particularly attractive for small app projects and start-ups because it means that projects can be made possible more cheaply. Therefore, it would not be a surprise if the introduction of the default happens without a big drum roll, unlike the recently introduced USB-C standard for iPhone & Co."
Ville Mikkola, Regional Director DACH, AppsFlyer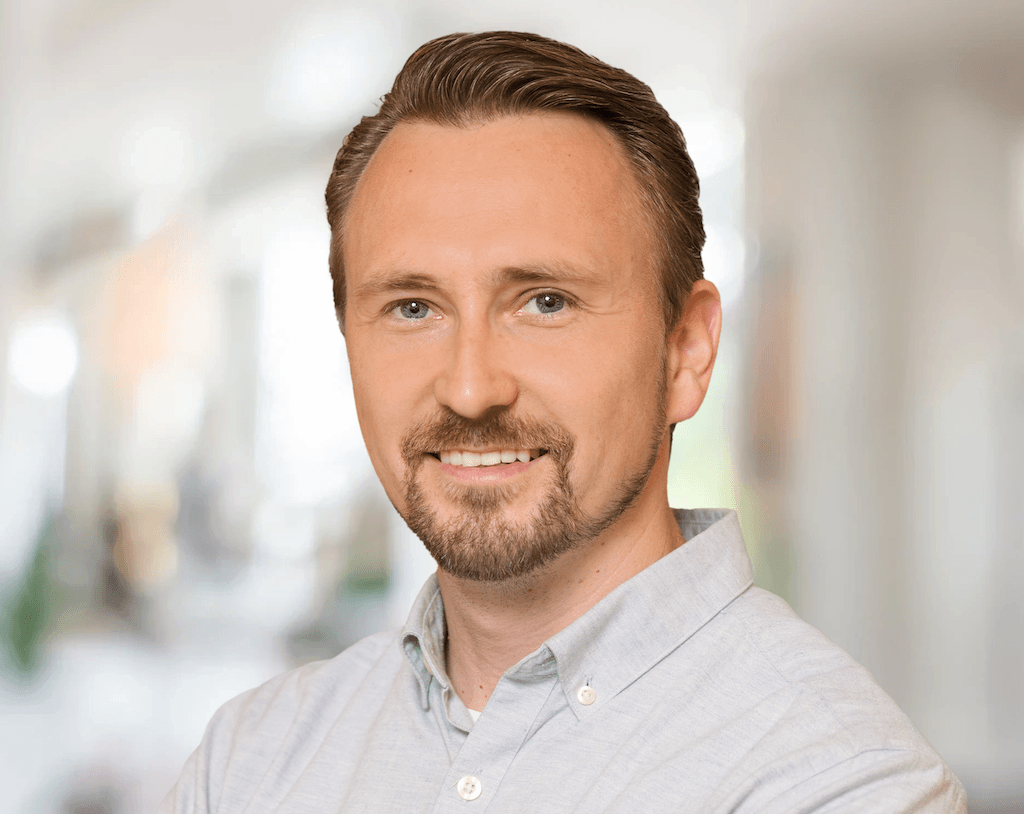 "If you ask app marketers how they generate high-quality users at scale, they usually answer with a handful of well-known networks as their key growth drivers. But in an increasingly costly yet privacy-centric reality, marketers are challenged to think more creatively about user acquisition and not overlook alternative advertising platforms. After all, channel diversification can provide a significant competitive advantage.
"Data privacy constraints mean that fewer data signals are available for optimisation, making the task of attracting high-quality users to an app on a large scale more difficult. Sideloading of apps could already be allowed with the next major software update for iPhones – at which point OEMs and alternative app stores could also rapidly gain importance in marketing. They offer more direct access to consumers, and marketers will encounter a number of previously untapped opportunities for app promotion and new target groups here. It remains to be seen how this will be received by consumers – the fact is: companies that want to take the step and build an alternative app store will have to invest massively in maintaining data protection and security – a major reason for the resistance by Apple so far – otherwise consumers will hardly leave the walled gardens of Apple and Google."