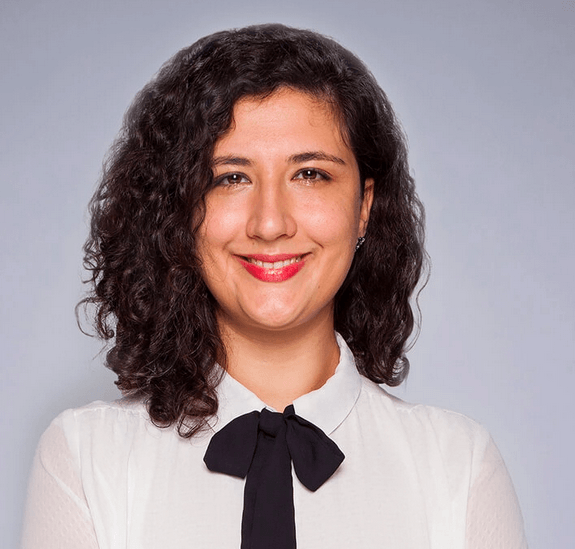 Stanislava Todorova is the Chief Operating Office for Evvolution, an ad consultancy agency, where she brings tremendous experience in the media industry. Prior to working with Evvolution, Sisi was the Senior Director of Strategic Distribution at Glispa Global Group, where she led the publisher management team in Beijing, China and at the company headquarters in Berlin, Germany. Previously, she was also the Head of smartBoost, an app ranking solution, with Trademob.
What is Evvolution and how are you positioned in the market?
We are experts in mobile user acquisition and know the struggles of growth managers. We are an ad consultancy agency offering a variety of ad solutions outside of the walled gardens (i.e. Facebook and Google), finding gems that might be overlooked by the current growth stack. Evvolution helps app developers build user acquisition through cost-per-click (CPC), cost-per-install (CPI) and cost-per-action (CPA) models.
What types of clients do you work with?
We focus on mobile app developers throughout all verticals. The key for us is that we can add value to our partners' mobile growth strategy.
What geographies are you focused on and where are you seeing the most growth?
We cover the majority of markets in the world, and our top regions are US, APAC and Europe. We have seen impressive growth in APAC in the past couple of years with new types of apps constantly popping up. Those markets are mobile-first and companies utilize apps more and more to connect with their customers.
What are your main tips for successful mobile user acquisition?
Generally the marketing strategy for each app can be very different with multiple variables such as: maturity, target audience, size of app, budget, and market characteristics. All of these need to be taken into account to devise the best approach. It is crucial to keep an open mind, be flexible, and take calculated risks in certain cases as the mobile marketing landscape is changing frequently. Stay on your toes and do not be afraid to ask for help from experts.
Our main tip when consulting a client is to tailor their campaign to the market they are trying to reach. For example, Japan is notorious for being a difficult market to enter. In this case we have found that using alternative ad solutions, like Yahoo! JP, can be extremely successful as it is one of the most popular platforms in that market.
What do you think the big themes for mobile user acquisition are in 2021?
Apple's take on IDFA and privacy is surely something that we are all following closely. This naturally gives Apple a unique advantage to monetize their user base. In the long term, I think we will see interesting new business models popping up with the increased capabilities of 5G networks. On a positive note, when the Pandemic is over we will see much more competition for market share in the affected industries. Plus of course the challenge to find new traffic channels outside of Facebook and Google – the rise of TikTok, Apple Search Ads.
What kind of people work with you in the team at Evvolution?
I am privileged to work with young, smart and motivated people from all over the world. We focus a lot on teamwork and collaboration with every member bringing a unique perspective. Working on a global scale, having an international team is always such a great learning experience for everyone as we all get the opportunity to connect with, and learn about different cultures.
Personally, what are your favorite apps?
I am an expat and my family is spread out across the globe, so communication and travel apps are essential for me. I regularly use WhatsApp, Skype, Slack, iTranslate, Uber, Travel Pirates, you name it. Besides these, my top 3 apps are Amazon Shopping, Kindle, and Spotify. I am not really into gaming apps but I have been playing Pokemon Go for 4 years now and I still love it. Plus I use the Covid-tracing app we have here in Germany.
What are your thoughts on social media in general? What do you think about TikTok as a consumer, not mobile marketer?
Social media has become a very powerful player in a lot of different fields – not only in advertising and social networking, but also in entertainment, politics, and in everyday life.
What is troubling is the fact that strong monopolies have appeared and just a few social media giants dictate the rules of the market. Personally, I find this a bit dangerous as we need healthy competition. TikTok is definitely adding some variety to the mix as the new kid on the block. As a consumer, I find TikTok entertaining and love that it gives Gen Z an alternative platform to express themselves. Personally, I am not very active in posting on social media, but I enjoy the creativity of TikTok videos.
How can people get in touch with you and know more about what you do?
Through our website, LinkedIn, or by email at info@evvolution.com.